INDUSTRY
OVERVIEW
Innovation in artificial intelligence (AI) and machine learning (ML) is booming. And because of this, the AI and ML job markets are seeing a huge surge in demand.
Businesses are increasingly relying on data-driven insights to make informed decisions, and as a result, AI recruitment has become a focal point of our recruitment efforts.
In recent years, the field of data and analytics has become increasingly important, leading to the creation of new roles such as data scientists, data engineers, and AI developers. These roles require a strong understanding of programming languages, data modelling, statistics, and machine learning algorithms.
There is currently a shortage of skilled professionals in the data and analytics field, making it challenging for businesses to find the right talent to fill their vacancies. This has led to fierce competition for qualified candidates, which in turn has driven up salaries and benefits in the field.
To attract top talent, businesses must create a supportive and innovative workplace culture that fosters growth, learning, and collaboration. By investing in their employees' training and development, businesses can retain their skilled professionals and stay ahead of the competition. Get in touch with our AI & Machine learning Recruitment experts today.
CORE SKILLS
Machine learning algorithms: Strong understanding of various machine  learning algorithms, such as supervised and unsupervised learning, reinforcement learning, deep learning, and natural language processing, and their applications in solving real-world problems.
Programming: Proficiency in programming languages such as Python, R, Java, or other relevant languages commonly used in AI and ML projects, and experience with data manipulation, analysis, and modelling using libraries such as TensorFlow, PyTorch, Scikit-Learn, or others.
Data preprocessing: Ability to preprocess and clean raw data, including handling missing values, dealing with noisy data, feature engineering, and data normalisation or scaling, to prepare data for ML model training.
Model evaluation and selection: Knowledge of techniques for evaluating and selecting the best-performing machine learning models, such as cross-validation, performance metrics, and model selection algorithms, to ensure accurate model performance assessment. 
Data visualisation and statistical analysis: Proficiency in data visualisation techniques to visually represent data and model outputs, and effectively communicate results to stakeholders. Understanding of statistical concepts and techniques, such as hypothesis testing, regression analysis, and probability theory, to analyse data and make data-driven decisions. Connect with our AI and Machine Learning Recruitment professionals today for more expert guidance. 
Feature selection and dimensionality reduction: Familiarity with techniques for feature selection and dimensionality reduction, such as PCA (Principal Component Analysis), Lasso, or others, to optimise model performance and reduce computational complexity.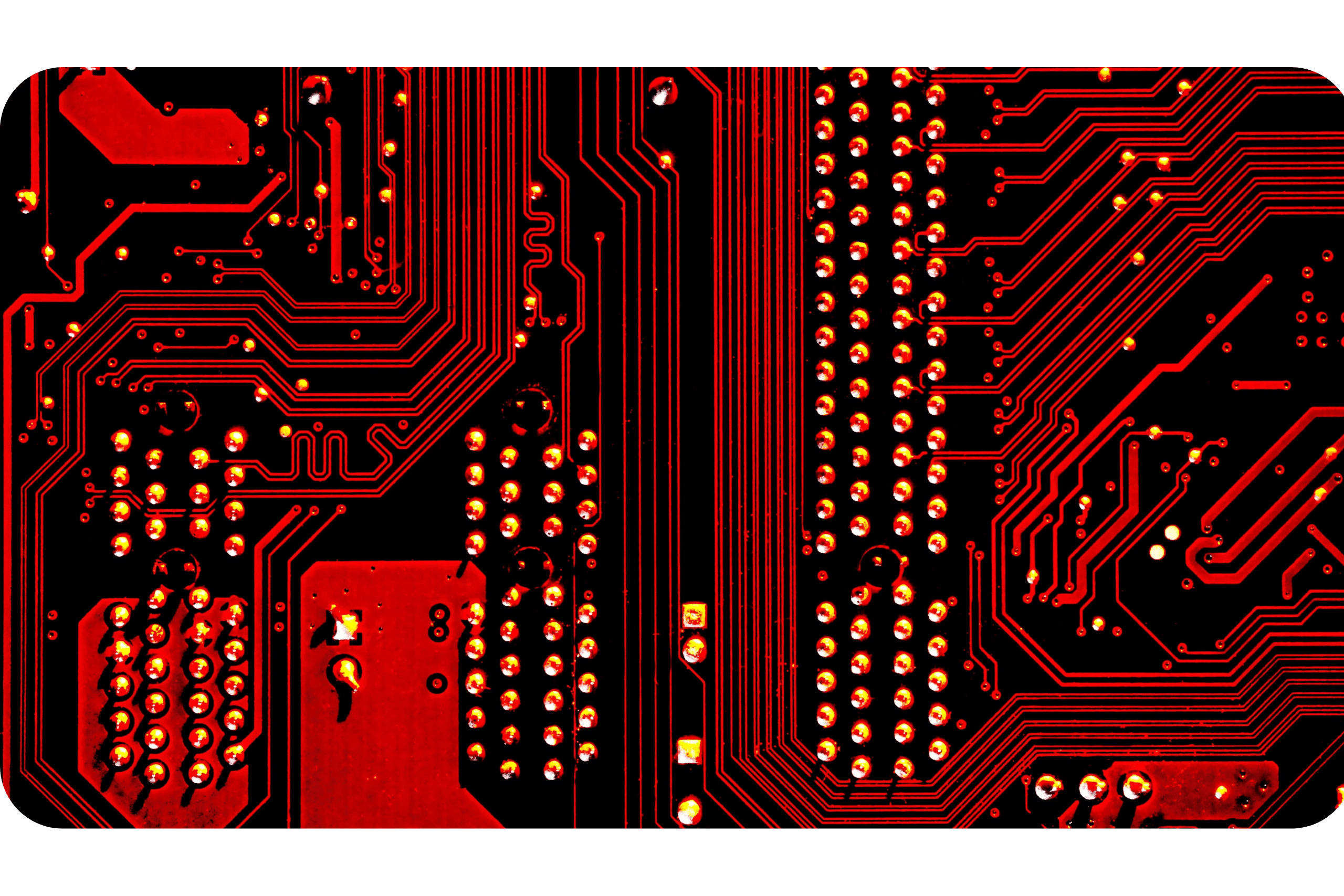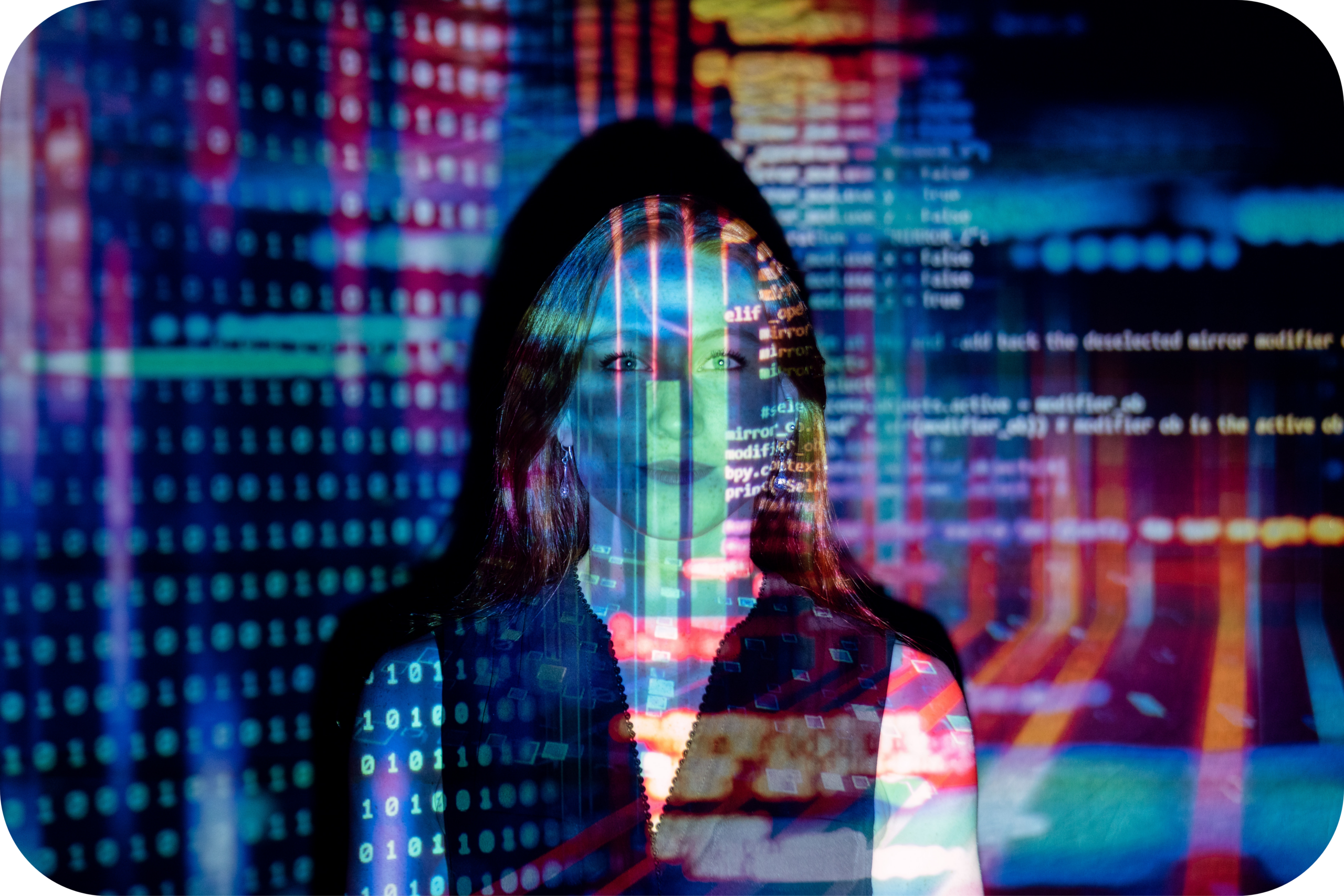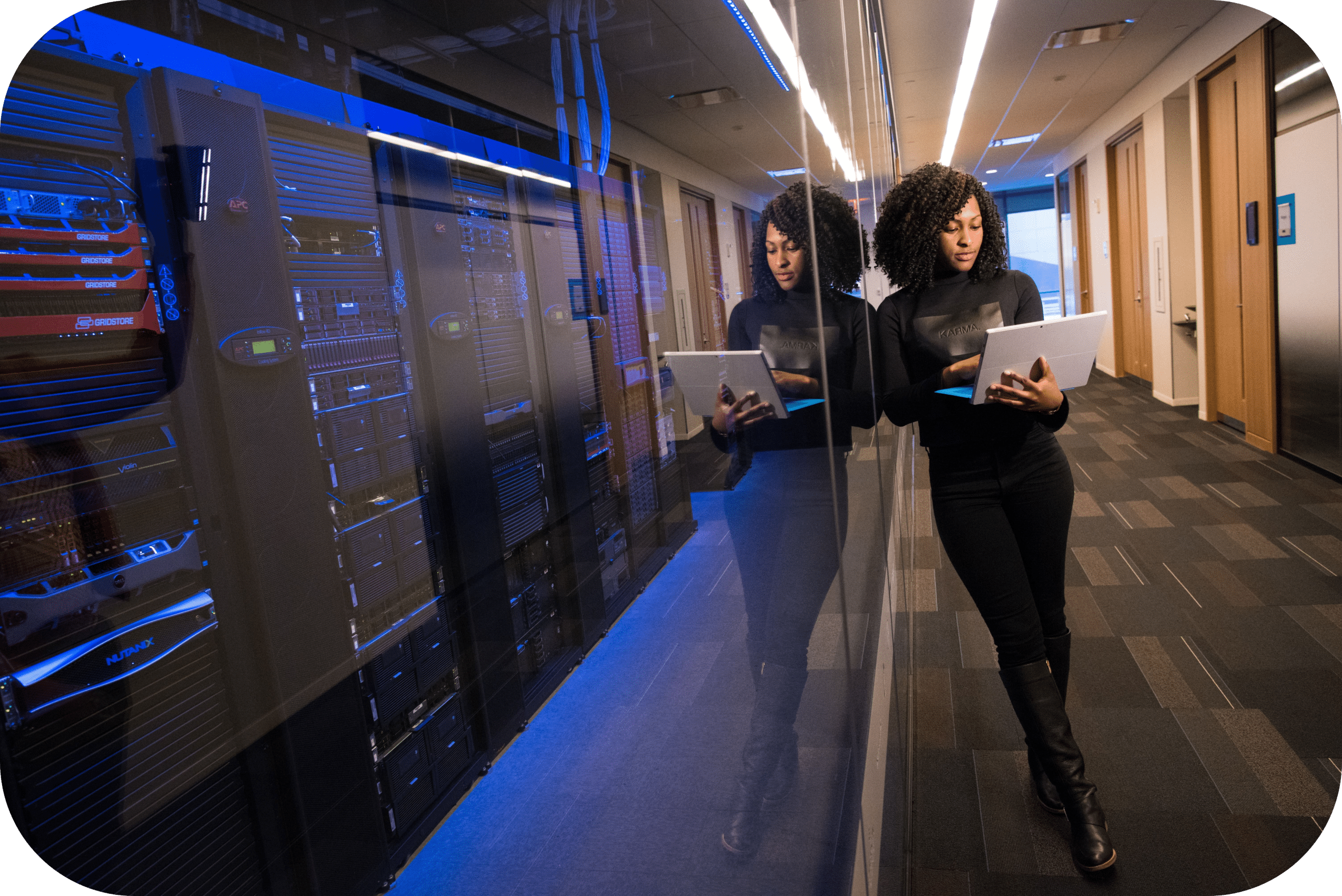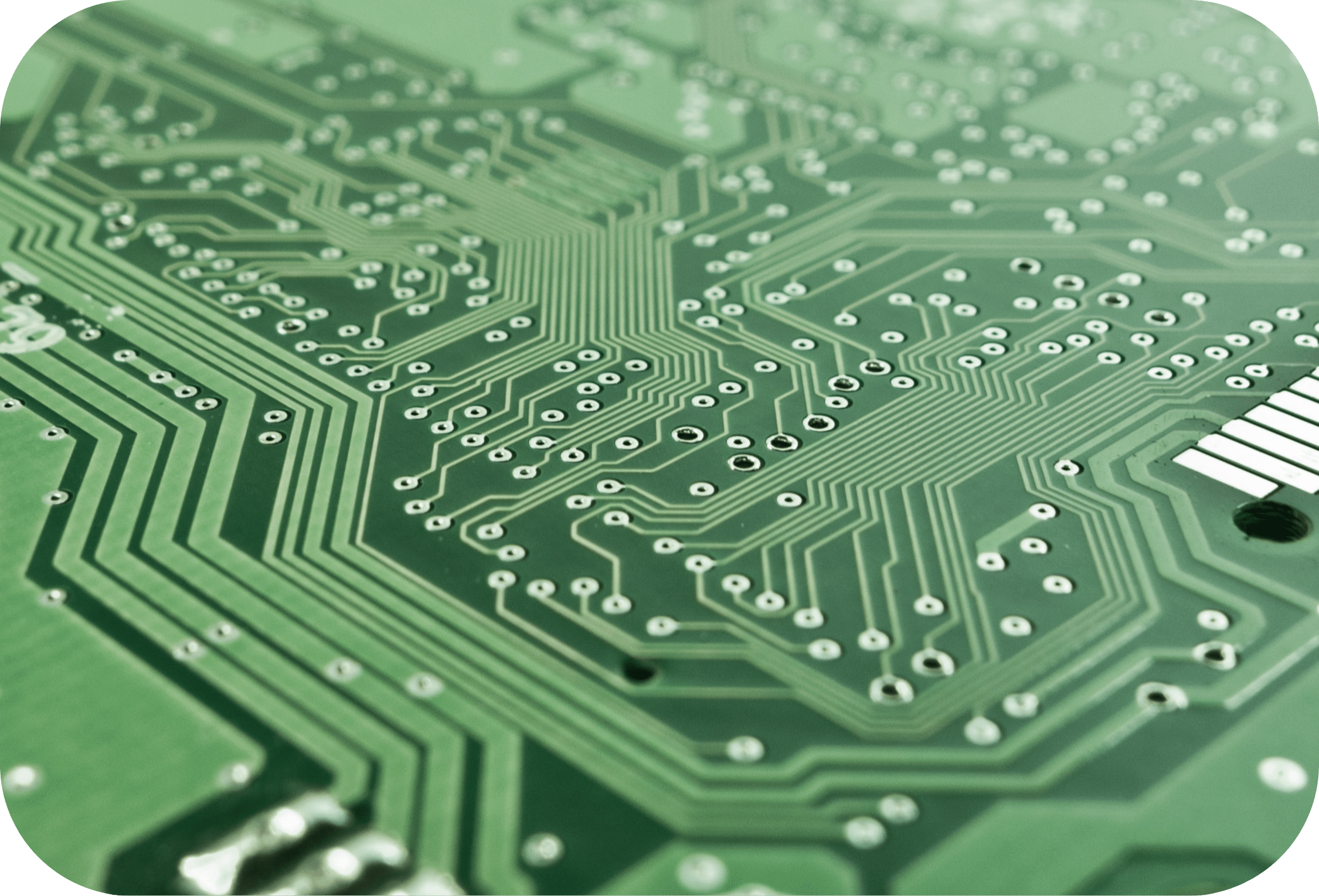 DATA SCIENCE OVERVIEW
Data science, plays a significant role in the AI job market within the data and analytics sector. As the use of artificial intelligence continues to grow, the need for data science skills has become increasingly important.
Data science provides the foundation for AI by enabling the collection, preparation, and analysis of large volumes of data. Data scientists use statistical analysis and machine learning algorithms to identify patterns and insights from data, which can be used to develop predictive models and inform business decisions.
The demand for data science skills in the AI job market has increased dramatically in recent years. Many organisations are investing in AI technologies to automate processes, improve customer experience, and gain a competitive advantage. As a result, there is a high demand for data scientists who can develop and deploy machine learning models and other AI applications.
Data science skills are also important for other roles within the AI job market, such as machine learning engineers and AI developers. These roles require a deep understanding of statistical analysis and machine learning algorithms to build and deploy AI applications. Need an AI & Machine Learning Recruitment specialist? Contact our experts today for guidance and support.
MACHINE LEARNING OVERVIEW
DATA ENGINEERING OVERVIEW
Data engineering involves designing and building the infrastructure needed to store, process, and analyse large volumes of data.
Their main responsibilities include creating data pipelines, developing data warehousing solutions, and ensuring the reliability and security of data. They work closely with data scientists, machine learning engineers, and other AI professionals to ensure that data is accessible and reliable.
The demand for data engineering skills in the AI job market has increased dramatically in recent years. As the use of AI continues to grow, organisations need to ensure that their data is accessible, reliable, and secure. This requires data engineers who can design and build a scalable data infrastructure that can handle the volume and variety of data needed for AI applications.
Data engineering skills are also essential for other roles within the AI job market, such as data scientists and machine learning engineers. These roles require a deep understanding of data infrastructure and its role in supporting AI applications. Don't navigate AI & Machine Learning Recruitment alone - our experts are here to help. Contact us today to learn more.
BUSINESS INTELLIGENCE OVERVIEW
Business intelligence involves analysing data to garner insights that help track business performance, identify trends, and ultimately help companies make better-informed decisions.
In the data industry, business intelligence analysts are responsible for developing and implementing business intelligence strategies and tools that can help organisations improve their performance. They work closely with data scientists, machine learning engineers, and other AI professionals to ensure that data is used effectively to drive business outcomes.
The demand for business intelligence skills in the AI job market has increased dramatically in recent years. Many organisations are investing in AI technologies to gain a competitive advantage and improve business processes. This has led to a high demand for business intelligence analysts who can help organizations use data to make informed decisions.
Business intelligence skills are also essential for other roles within the AI job market, such as data scientists and machine learning engineers. These roles require a deep understanding of business intelligence strategies and tools and their role in supporting AI applications. Seeking guidance for your next AI and machine learning hire? Speak with one of our AI & Machine Learning Recruitment specialists today.
LATEST AI and Machine Learning
JOBS

Senior Full-Stack Engineer
Los Angeles Metro Area
$160000 - $210000
+ Data & Technology
Permanent
Los Angeles Metro Area, California
SENIOR FULL-STACK ENGINEER
LOS ANGELES – REMOTE
$160,000 – $210,000 + EQUITY & BENEFITS
This is an exciting opportunity for an experienced Software Engineer to join a fast-paced team working on the cloud in a rapidly growing business. If you are passionate about using cutting-edge technologies on an advanced data visualization and analytics platform, and have experience supporting AI and ML teams this could be the role for you.
THE COMPANY
The Full-Stack Engineer will be joining a company that makes a mission of allowing their clients to harness AI and other technologies to enhance their analysis of unstructured data in a way that is understandable throughout their whole organization. The company's growth over the last few years has been phenomenal, doubling the size of its team over the past 2 years.
THE ROLE
Design and build the platform that supports the company's AI function
Building across the whole stack and ensuring the platform is scalable and performing
Work cross-functionally with Data Scientists and AI Engineers
Deploying applications into containerized cloud environment
YOUR SKILLS & EXPERIENCE
Experience writing backend code in Python
Celery
Frontend experience in React and React frameworks
Containerization and orchestration with Docker and Kubernetes
Cloud experience in AWS
Experience developing ML models or familiarity with their production
MUST be able to get U.S. security clearance
HOW TO APPLY
Please register your interest by sending your resume to Evan Bachteal via the apply link on this page.
With over 10 years experience working solely in the Data & Analytics sector our consultants are able to offer detailed insights into the industry.
Visit our Blogs & News portal or check out our recent posts below.
LinkedIn have released the 2022 LinkedIn Jobs on the Rise list which combines the 25 fastest-growing job titles over the past five years. To create the rankings…
Still need AI Recruitment expertise?
If you're unsure of what you're looking for right now, get in contact anyway – we're always getting new clients through the door.
AI & MACHINE LEARNING CASE STUDIES EXAMPLES:
Objective: Develop an AI solution to forecast tower equipment failures for timely intervention.
Available datasets encompassed diverse sources such as support ticket data, manufacturer data, and power meter data.
Identified datasets that are valuable and predictive in detecting equipment failures.
The data formats varied from signal data to text that required natural language processing (NLP) techniques, as well as tabular data.
The brand's platform efficiently ingested and processed the data feeds, enabling the creation of over 50,000 machine learning (ML) solutions within a span of 6 weeks.
Highlighted the significance of blending human insight and advanced AI technology to achieve the best possible outcomes.
To ensure robust proof, the analysis incorporated 2.5 years of historical data, reserving the most recent 6 months for testing purposes. The models showcased impressive predictive capabilities on unseen incidents, instilling confidence in their effectiveness.
Attained a prediction rate exceeding 50% for failures one month in advance, resulting in the progression to a live pilot. The purpose of the live pilot was to validate the obtained results and dispel any uncertainties prior to integrating AI into standard business operations.
State-of-the-art AI solution designed to enhance the efficiency of a complex and time-sensitive blood product supply chain.
54% reduction in expired platelets.
Achieved a complete elimination of expensive Ad Hoc transport costs.
Reductions in expiries while still keeping the "In Full" delivery rate at the same high level.
The existing process used a machine learning forecasting tool and manual statistical modelling on top. The new solution was fully automated Machine Learning.
Eliminates the dependence on a complex ensemble of spreadsheets created on top of the current software to cope with the complexity of platelet forecasting. 
The brand outsourced to AI and used its AI cloud platform to create an intelligent automation solution for classifying millions of documents.
The machine learning (NLP) models are able to accurately classify 98% of all documents thus radically transforming a once manual process.
Saving hours of manual work, repetitive tasks and delivering a superior service for the aviation industry.
Lean team - 1 Data Scientist, 1 Developer, 1 Domain Expert.
The brand is a marketing research company that had been working on an ML model to classify free text feedback on and off for 2 years.
They found an AI provider and decided to test the platform against that tricky NLP problem.
Using the AI brand's AutoML platform they got a 43.9% accuracy gain in a few hours.
The full ML solution was deployed live in 5 weeks.
The brand is a free peer-to-peer service for small-scale farmers.
It enables farmers in Kenya, Uganda, and Tanzania to share information via SMS.
Farmers can ask agriculture-related questions and receive customized content and ideas from other farmers around the world within minutes.
Based on content and intent analysis, machine-learning algorithms match each question to the most suitable responder.
The project utilizes natural language processing (NLP) models that can recognize Kiswahili, Luganda, Runyankore, and English.
Questions can be asked in any language, and messaging through Wefarm is free of charge. Farmers without internet access can use it via SMS on their mobile phones.
The brand is an online social network for nature enthusiasts, allowing the mapping and sharing of biodiversity observations globally. The platform is accessed through a free mobile app.
The platform is accessed through a free mobile app.
Observations recorded on the app serve the purpose of connecting people with nature and others who share similar interests. 
The open data of species sightings is a valuable resource for scientific research and conservation efforts.
Users can identify known species or seek help from the community to learn more about a specimen.
Building expertise is facilitated through this collaborative identification process. 
On average, 15,000 to 40,000 observations are logged daily by participants, but some entries lack crucial identification data.
Community members may take up to 18 days to fill these data gaps, while certain ambiguous entries may remain unanswered.
Artificial Intelligence (AI) is reshaping various aspects of society, including banking, healthcare management, travel, and music composition.
AI advancements have primarily concentrated on automating human tasks and enhancing efficiency through novel analysis and predictive methods.
These technological advances have led to a transformation in many areas of society.
AI has the potential to revolutionize how we conduct daily activities and tasks.
Gravity Spy is a popular project on the brand's citizen science platform.12,000 registered citizen scientists participate in the project, assisting astronomers in labelling glitches in images generated by LIGO, an observatory that measures cosmic gravitational waves.
Human eyes are still the most effective tool for distinguishing between noise sources and novel features in images. Volunteer contributions are crucial for the research.
The project has incorporated AI into the volunteer training pipeline to enhance task performance and overall volunteer experience.
A convolutional neural network (deep learning) algorithm is used to evaluate each volunteer's ability to classify different types of glitches based on difficulty levels.
The AI model adapts to each volunteer, creating a personalized training experience. Citizen scientists progress through project workflow levels based on their individual abilities.
The project demonstrates the value of human contributions and the optimization of individual citizen scientists' experience and performance through the use of AI.
Anticipating vehicle breakdowns ahead of time using Ford's connected modem data.
By targeting FIE failures, the brand was able to accurately predict an average of 22% of failures, with an impressive 10-day advance notice, and a minimal false positive rate of only 2.5%.
Based on our calculations, the potential positive impact from this aspect alone amounts to approximately $7 million, equivalent to saving 122,000 hours of downtime.
For the customer, this means higher uptime, key for the heavily reliant delivery/logistics sector.
The Lead AI Delivery Team consisted of a Data Scientist and a Domain Expert, working together to ensure efficient and effective delivery.
FAQ:
Is AI a booming industry? 
The current market landscape is experiencing a significant upswing fueled by the immense growth of artificial intelligence (AI). However, this boom appears to be primarily concentrated within the realm of mega-cap tech stocks, creating a notable disparity in the market's expansion.
Do candidates need a degree in machine learning?
In order to become a Machine Learning Engineer, they must first acquire a bachelor's degree in a related field of technology:
Bachelor's Degree in Computer Science
Bachelor's Degree in Artificial Intelligence
Bachelor's Degree in Data Science
Bachelor's Degree in Machine Learning
Bachelor's Degree in Computer Engineering
Bachelor's Degree in Electrical Engineering (specialising in AI or machine learning)
Bachelor's Degree in Mathematics (with a specialisation in data science or machine learning)
Bachelor's Degree in Statistics (with a focus on data science or machine learning)
Bachelor's Degree in Information Technology (with a specialisation in machine learning or AI)
Bachelor's Degree in Software Engineering (focused on machine learning or AI)
Bachelor's Degree in Robotics (with a specialisation in machine learning or AI)
Bachelor's Degree in Cognitive Science (specialising in machine learning or AI)
Bachelor's Degree in Computational Linguistics (emphasizing natural language processing and machine learning)
Bachelor's Degree in Physics (with a focus on data analysis and machine learning)
Is the UK leading in AI?
The UK is undoubtedly one of the global leaders in AI. However, the reason they fall short before the US and China is because, in terms of financial investment, they still can't compete with the United States and China:
The UK AI market is worth more than £16.9 billion, according to the US International Trade Administration, and is expected to grow to £803.7 by 2035.
Britain has twice the number of AI-based companies than any European nation.
On a global scale, the UK falls into third place when it comes to pioneering AI. Alone, it cannot compete with the Technological superpowers that these two countries have.
For instance, even with over 50,000 people now working within the UK's AI industry. In 2021, 3,170 UK Artificial intelligence companies generated £10 billion in revenue. Yet the American Tech giant, Microsoft, announced at the beginning of 2023 that they will invest £10 billion into OpenAI. China tech giants like Alibaba and Tencent are capable of a similar feat.
In the 2023 budget, the UK government committed almost £1 billion of government funding towards AI research.
Which Universities are the best for artificial intelligence in the UK?
University College London
How many AI startups are there in the UK?
The number of UK AI companies has increased by 688% over the last 10 years.
Currently, there are 1684 active AI companies that are showing signs of rapid growth.  Some of which are just getting stated, others are starting to become more established.
Which countries pay AI engineers the most?
AI engineers in the United States and Canada earn higher salaries than those in other countries. 
AI engineers with advanced degrees such as a Master's or a Doctorate tend to earn higher salaries than those with only a bachelor's degree. Especially if they work in the United States or Canada.
AI Engineers that are within the finance industry in these two countries get paid the best in comparison to the rest of the world.
Which sector uses AI the most?
There is no denying the fact that the manufacturing industry is at the forefront when it comes to the application and integration of AI technology. Within the manufacturing sector, AI is extensively utilized across various stages and aspects of operations, spanning from workforce management to product development. As a result, it leads to enhanced operational efficiency, superior product quality, and increased safety for employees.
What is the average salary of an AI engineer?
AI Engineers are handsomely compensated for their expertise. When it comes to the remuneration of AI Engineers, the national average salary stands at an impressive £52,712 within the United Kingdom. It's a testament to the value placed on their exceptional skills and contributions in this cutting-edge field.
Which field of AI is in demand?
The most sought-after AI careers are Machine Learning Engineer, Data Scientist, AI Research Scientist, Robotics Engineer, UX Designer, AI Ethicist, Business Intelligence Developer, and the emerging role of Prompt Engineer.
Which city has the most AI-focused institutions?
London is at the forefront of AI education with 29 dedicated AI courses at the university level and an additional 333 courses in Computer Science and IT.
Which companies specialise in AI?
The top companies specialising AI are as follows:
NVIDIA
Amazon
OpenAI
IBM
Google
People.ai
AlphaSense
DataRobot
H2O.ai
Clarifai
Which Industries are most threatened by AI?
Overall, it is widely agreed upon that clerical and administrative positions will be the most significantly impacted jobs in the coming years. To increase their chances of success, workers should focus on enhancing their creative and analytical thinking abilities while becoming proficient in utilizing AI tools to enhance productivity.
Find BRILLIANT DATA
CAREERS & MORE Data JOBS
THAN ANYONE ELSE
- APPLY RIGHT

NOW
Harnham is one of the leading data recruitment companies in the world, and we are dedicated to helping data professionals find their ideal data job.
We're proud to have access to a global network of top employers and recruitment partners, and our team specialize in connecting data professionals to the right data and analytics career opportunities.
Whether you're looking for an entry-level data job or a senior-level analytics position with a top employer, we have the right opportunity for you. Search now to find the perfect data job to match your technical skills and industry experience.
We also provide a variety of career support services, such as resume and interview preparation, to help data professionals get the most out of their job searches. Follow us on LinkedIn for all the latest news and content: