It is a running inside joke at Harnham that whenever people are asked about why they wanted to/or love working there – the answer is invariably
"The culture". And by culture we don't just mean the fancy lunches, exotic incentive trips or even the free breakfasts. We don't mean the gym memberships, the pub nights or the competitive ping pong.
We mean what makes us truly different. We practice what we preach. And if that is preaching our mantra of "People are our business," then we fiercely believe that practice makes perfect. People are at the centre of what we believe, what we do and what we achieve.
(And, if you're wondering about the picture, this is Hobbes our occasional office dogo in London!)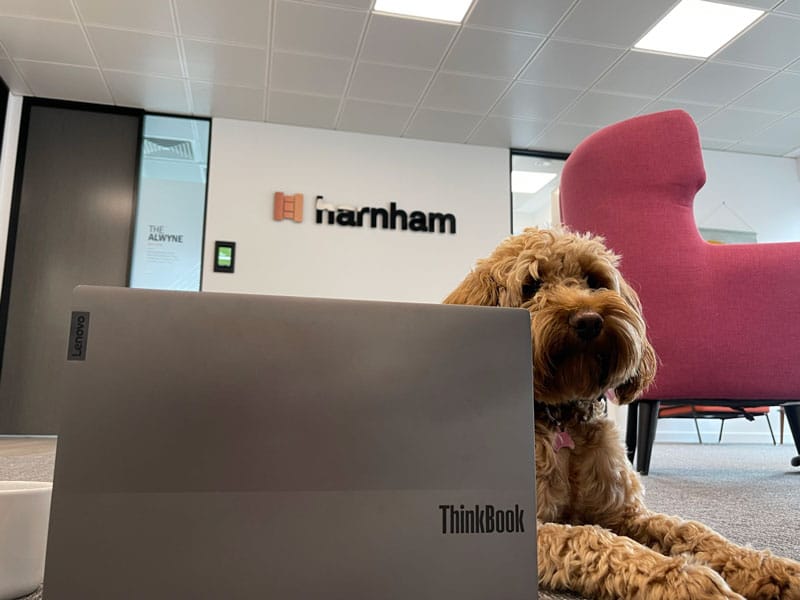 OVERVIEW
We have scaled quickly – and still operate today on the same principles as which Harnham was founded 16 years ago. Want to ask the CEO for advice on something at the coffee machine? Be our guest.
Our founders are very much involved in the day to day running of the business. We are a Global Leader in the highly specialised Data & Analytics Industry because we choose to be. We do what we know – and we do it well. And our team is made of people proud of the reputation and respect we hold in the industry. Our culture is one of excellence – excellence in our field, excellence in our working practices, in development and in offering unlimited opportunity for our people to excel professionally and personally.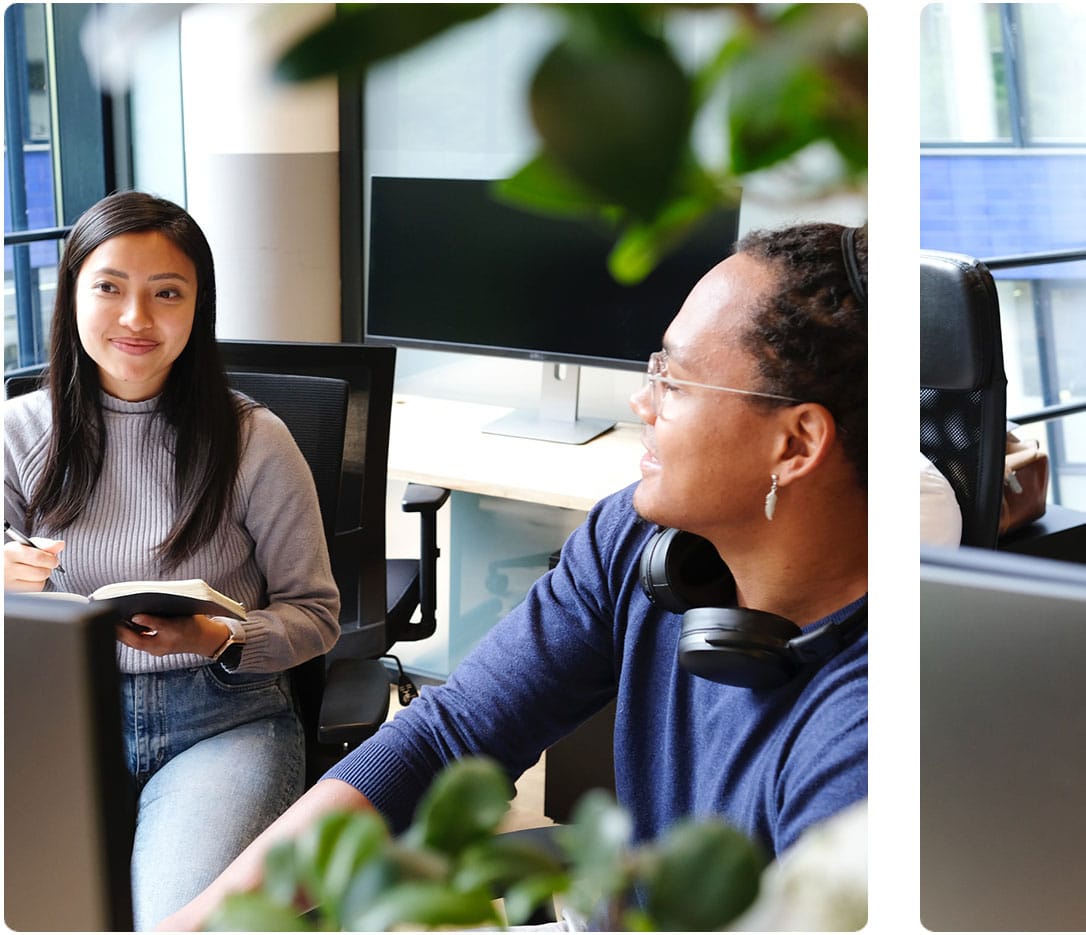 PEOPLE
Our people are given autonomy, trust and support. They are encouraged to balance competition with collaboration. We brand around the term meritocratic – because we can. Our people are chosen and moved into positions of leadership and influence on the measurement of their abilities and merit. This is a provable, and proud element of working at Harnham. How much you earn and how far your career progresses, is entirely down to you. All of our leaders have been the product of a truly organic growth system. Our leadership team really have "walked in their shoes" – and with this comes an understanding and a motivation for their team to do well that cannot be taught.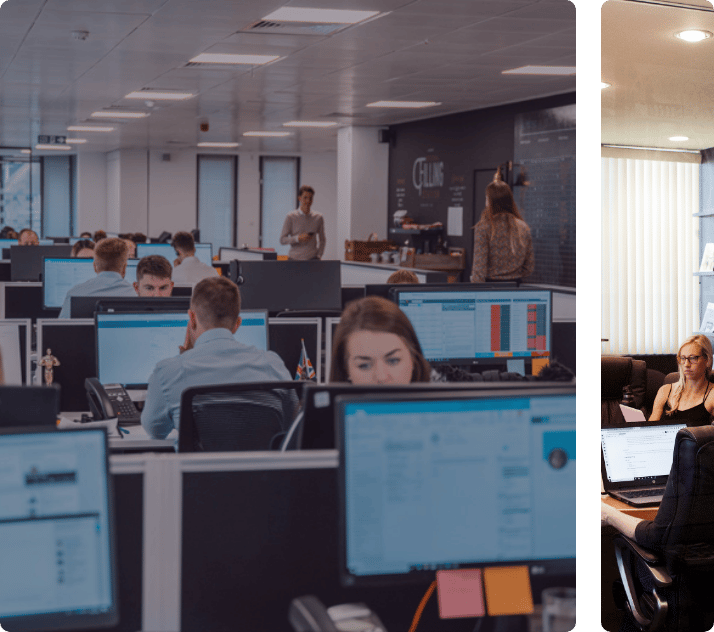 INCLUSIVITY
Our culture and commitment to inclusivity and diversity is of the upmost importance. We take every possible step to ensure that we promote an unbiased, fair and positive experience in all aspects of our service. And we are well known for the impact we have both inside and outside of Harnham. This is not only to our clients and candidates, but also our employees. It is present in everything we do – from our training through to our charitable giving, our policies through to our professional partnerships. But mostly through the very nature of the people that choose to work with us.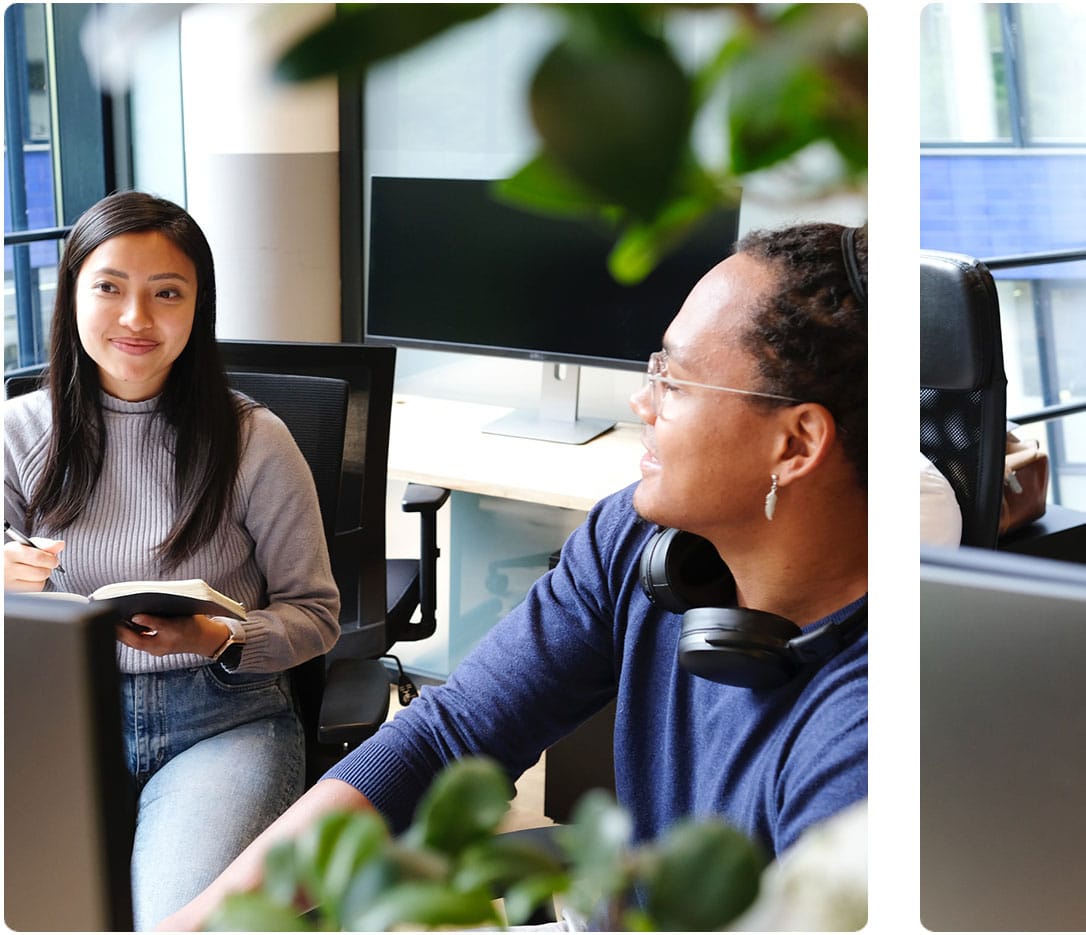 We are proud to have grown our teams from the ground up into the mentors, leaders and top billers of today. But being the best means there is no room for individual egos. We ask that our people have a competitive edge, without compromising on an ability to collaborate. There is no doubt we are a high performance company. We work hard and play hard. But there is also a humbleness that runs through everything we do that defines us – as a business and as individuals.