London / £90000 - £110000
HEAD OF COLLECTIONS
£110,000
LONDON
THE COMPANY
This role is with an exciting business in the consumer lending space. They have grown significantly over the past few years and are well established and set for the future. This role offers the opportunity to lead the collections team to really build out this function and define the future growth of the business.
THE ROLE
Developing and building out their collections strategy and wider function
Assessing existing collections policies and customer strategies to enhance performance
Work and communicate closely with senior members and other teams within the business whilst leading a small collections team
Implementing an exciting new communications platform and
YOUR SKILLS AND EXPERIENCE
Experience in a fast-paced environment and ability to work across multiple projects
Prior work within consumer lending, within collections strategy
Strong skills in SAS/SQL/Python
Prior experience in managing a team
Ideal to have experience in the unsecured space
SALARY AND BENEFITS
Up to £110,000 base salary
Competitive bonus scheme
Contributory pension scheme
Flexible holiday scheme
HOW TO APPLY
Please register your interest by sending your CV to Rosie Walsh through the 'Apply' link

Harnham launch their new wimbledon office | Harnham Recruitment post
Harnham, the world's biggest Data and Analytics recruitment business has launched its new state of the art Wimbledon headquarters. David Farmer, Senior Partner of Harnham was joined by Ann Swain, CEO of APSCo to officially open the sales floor and bring in an exciting new chapter to Harnham's story."This is a very important day for Harnham. I've seen this organisation flourish over recent years and to see David and the team move into this fantastic space is befitting of their skill and dedication to both the recruitment and data industries," said Ann.With capacity to grow headcount in the new Wimbledon office from 65 to 100, Harnham have set the foundations for significant growth across their UK and European markets. Outside of Europe Harnham have two established offices in San Francisco and New York. David comments that the Wimbledon office will act as the blueprint for future international expansion. "Harnham has seen positive year on year growth which has triggered our UK expansion and we expect to be at 130 staff globally by the end of the year, but this is just the start. We have just begun our growth strategy in our New York and San Francisco offices which will triple headcount in the US over the next two years".
The fully renovated space was designed and built by local office build company ODB Group. The office combines cutting edge open plan design with integrated technology all set against an innovative and exciting brand that has been core to Harnham's success. Learning & Development will remain key to Harnham's growth strategy so two purpose-built training rooms have been constructed. The result is an environment that promotes Harnham's culture of collaboration and support whilst using technology to aid productivity.Keeping their head office in Wimbledon will also help ensure Harnham retains its unique culture in a period of growth. Since the company opened in 2006, Harnham's headquarters have been based in several offices all within a few hundred yards of Wimbledon Station. This has allowed the business to weave itself into the fabric of the town supporting local businesses and charities such as the Wimbledon Foodbank where every employee spent a day working over the festive period. October 2017 was a particular highlight as Harnham was awarded 'Employer of the Year' and 'Best Enterprising Business' at the Merton Business Awards.

Resume Tips for Professionals in Risk Analytics
Resume Tips for Professionals in Risk Analytics
There are a number of online guides about how to write a good resume, and everyone seems to have an opinion about what works, what the latest style is, and how many pages your resume should be.
In general, much of the resume advice out there is subjective. However, at Harnham, our consultants shift through countless resumes as part of their day-to-day jobs. Because of this, we have an in-depth understanding of the types of resumes that get a company's attention, and the ones that don't.
With this in mind, here are a few resume tips from our consultants on what to consider when drafting your resume, specifically for professionals in the Risk Analytics space.
What's Going to Get You That Interview?
One of the most important things to keep in mind when drafting a resume is your overall goal. If you're putting together or updating your resume, we're going to go ahead and assume you're using it to secure an interview, and ultimately, land a job.
A while nobody secures a role from the content of their resume alone, a poorly written resume can cost you the opportunity to even get to the interview stage.
So, what are the most important content elements to consider when drafting a resume?
Structure: Decision-makers should be able to find the information they need quickly and easily.
Concise communication: It's important to show your ability to communicate clearly.
Spelling/grammar: Sounds simplistic, but this will be looked at. Remember your resume is a document that you should have taken time to produce, so small errors will be costly.
Below, we'll dive into more detail on what a solid structure looks like, and how to make your content stand out.
What Does the Structure Look Like?
This may well differ and is dependent on the level of role you are applying for. You will need to put yourself in the shoes of the decision-maker – what are they looking for in order to progress you to the first stage interview?
If you are a recent graduate, they will be looking at your education, but if they need people with experience, then this is the most important element for them.
Regardless of the level of the role you're applying for, make sure to start your resume with a short statement about yourself. This profile shouldn't be too informal and should focus on highlighting the strengths and skills you possess, relevant to the role on offer.
How to Summarise your Experience
Technical skills (SAS, SQL for example) tend to be important for roles in Credit Risk, so all relevant skills and technical knowledge like these should be highlighted.
However, what's even more important is to clearly show how the application of your technical skills, knowledge, and experience had a positive impact on your current and/or previous company.
For example – if you came up with a new strategy for improving accept rates whilst reducing bad debt costs, show the data behind this change, and clearly outline the impact. Include precise, but not in-depth, detail to highlight your achievements.
"Reduced bad debt costs by 13% whilst increasing accept rate by 7%" is a lot more positive than "Reduced bad debt costs and increased accept rates".
Also, it is worth explaining how you achieved something. If you had an idea that was put into practice, then go into a little more detail. Not too much – this is just to get you an interview after all, and you need to have something to tell them when you get to meet them beyond this information, but it should be just enough to make them interested to learn more.
For example, "I devised a refer rate strategy, coding daily lists in SAS. Once automated, refer rates fell by 15%. We saw an instant 8.3% reduction by implementing daily lists to underwriting."
If you have experience managing people or a portfolio, reflect the exact detail of the team or portfolio. This will get across your 'gravitas' more than a general statement about management. Again, detail is the key. For example:
✅ Use this: Delivered circa £25mm reduction of in-year credit loss through more effective collections strategies
❌ Not this: Delivered a reduction of losses through collections strategies
✅ Use this: Primarily responsible for UK Portfolio, which peaked at over £10BN in receivables
❌ Not this: Managing a UK portfolio and a team of analysts
In other words, don't just say what you did. Explain how your actions made a tangible impact on the business.
How Long Should Your Resume Be?
Again, everyone has an opinion on this. As a guide, 2-3 pages is a standard length. This gives ample space to concisely communicate your work experience, achievements, and education – whatever level of role you may be applying for.
Should You Include Your Interests?
Personality is important in roles within Credit Risk Analytics. You are presenting to people and dealing with stakeholders in other business teams and will need to have well-developed communication and interpersonal skills.
You don't need to include too much information on your out-of-work interests but you need to show that you have interests other than just application strategies for credit cards. Please bear in mind though that you should not include any jovial comments – your resume should be read as a professional document.
Final Tip: Know Your Stuff
Make sure you are very familiar with your resume before any interview, including any quoted figures. This document has successfully secured you the opportunity to sell yourself to a prospective employer, so know the content thoroughly. By doing so, you will be well prepared and able to confidently answer questions on all aspects of your work, achievements, and education.
Are you looking to progress your career in Credit Risk Analytics? For market insights into the current market, information on job opportunities, and advice on your CV, get in touch with someone from our team today.

What's Ahead for 6G: What You Need to Know
The world of technology never ceases to amaze us while advancing every other year. And we're on it again – the sixth-generation cellular network is already creating a buzz among tech industry leaders, governments, and headlines. Of course, 6G's predecessor, 5G, is only at the initial stages of being rolled out in most parts of the world. So, why is the industry talking about 6G this fast, considering that 5G (the fastest wireless network to date) implementation is still new? This article explores just that.
6G is a cellular technology that could provide faster speeds and low latency wireless communications. It would use ultra-high frequencies to achieve this. 5G development saw the introduction of millimeter waves (MM), but 6G will further explore the use of waves with a wavelength less than a millimeter and frequencies of up to 1 THz compared to about 95 GHz used in 5G technology.
How Does 6G Differ from 5G?
Previously, we've talked about how 5G will transform smart cities, autonomous cars, decentralized networks (e.g., blockchain), and drones. With speeds of up to 1 Tbps and latency of less than a microsecond, 6G will enhance these applications in addition to revolutionizing communications, Virtual Reality (VR), and AI. Mobile edge computing (MEC) will also be much more seamless with 6G deployment. Another reason why 6G is everyone's hype is its ability to send and receive frequencies at the same time without the need to split channels, as in 5G.
When to Expect a Functional 6G Wireless Network
The sixth-generation cellular technology is way away in years. We can expect the rollout for commercial use late this decade. Massive deployment may not happen until at least 2020. The infrastructure, electronics, and standards for 6G are yet to be defined or even invented. Nevertheless, various tech-savvy companies and government agencies have started research. Many of them are investing millions of dollars towards the same.
Who is on it?
Earlier in October 2020, a Washington-based group known as the Alliance for Telecommunications Industry Solutions formed a "Next G Alliance". Companies such as AT&T, Facebook, T-Mobile, Qualcomm, US Inc., and South Korean tech giant Samsung Electronics are part of the alliance which aims to advance research and rollout of 6G.
Another name for the 6G development is Optipulse. According to the company, they are using a miniature chip, which is much faster at sending wireless data than 5G RF emitters. Optipulse has so far tested this technology and proven it to work up to 25 Gbps error-free.
The creator of massive MIMO, Tom Marzetta, currently works as the director of NYU Wireless. He is shaping the firm towards innovating the infrastructure needed for 6G. While acknowledging various design challenges, Tom is steering 6G research at NYU wireless. "We're doing both experimental and theoretical 6G research." He says that they're working on the terahertz spectrum, which has a wavelength equal to one-tenth of that of a 5G millimeter wave.
Future for 6G
Remember that about a decade ago when B4G (Beyond 4G) was a common phrase? These were the initial stages of research on 5G. Today, you can now easily buy a 5G mobile phone, though it seemed mind-blowing then. We can view the B5G with the same lens in that we're still at the early research work on 6G.
However, there are challenges ahead. Inventing semiconductors that process data at that frequency will prove challenging. Also, there are concerns about sub-millimeter waves. These include being tampered with or obstructed by water molecules in the atmosphere.
Can you imagine downloading 142 hours of Netflix movies in a matter of seconds? 6G has the potential to reach such unparalleled speeds.
At NextGen, we're always up to date with all the emerging and developing industry standards. Our 50 years of experience gives us an edge in providing the telecom industry with top talents. You can get in touch with us today to learn more about our open jobs.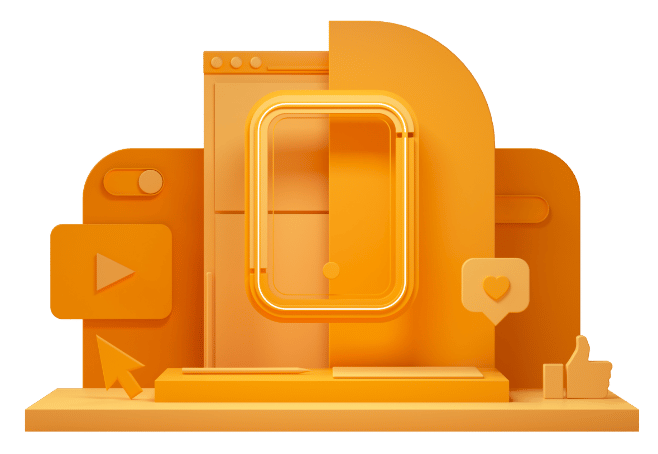 CAN'T FIND THE RIGHT OPPORTUNITY?
If you can't see what you're looking for right now, send us your CV anyway – we're always getting fresh new roles through the door.