ANALYST
UP TO £35,000
LONDON
THE COMPANY
I have partnered with an international powerhouse in the media effectiveness space who work across MMM and econometrics. As an Analyst you will be brought in to support a range of famous brands, analysing marketing data across several channels and assessing the impact on clients.
THE ROLE
The successful Analyst responsibilities will include:
Conduct in-depth analysis of marketing data, including sales, media spend, pricing, promotions, and other relevant factors, using statistical techniques
Build and maintain marketing mix models to assess the impact of various marketing channels on business outcomes
Interpret and communicate findings to stakeholders in a clear and actionable manner, both in written reports and through presentations
YOUR SKILLS AND EXPERIENCE
The successful Analyst will have the following skills and experience:
Experienced across econometrics and/or marketing science project
A collaborative and confident team player with demonstrable experience contributing to driving marketing effectiveness
Capable presenter with the ability to tell engaging stories with data
Professional, collaborative and confident individual who is bright, diligent, enthusiastic, proactive and able to use their own initiative
Solutions focussed, forward thinking and exceptionally organised
Experience using Excel, with exposure to tools such as SQL, Python or R
Experience managing and motivating junior team members
THE BENEFITS
The successful Analyst will receive a salary of up to £35,000, plus an array of additional benefits.
HOW TO APPLY:
Please register your interest by sending your CV to Harry Mincer via the apply link below.

As Incidents Of Cybercrime Increase, How Can A Fraud Analyst Give Your Business Peace Of Mind?
Whilst it's true that cybercriminals are becoming more creative and sophisticated, as are analytical techniques and the experts that wield them. Fraud Analysts now have more techniques and reach than ever, and as incidents of cybercrime increase, this isn't an area that businesses should be scrimping on.
According to PwC's Global Economic Crime and Fraud Survey 2022, 46 per cent of organisations surveyed reported experiencing fraud or financial crime over the last 24 months and tech, media and telecommunications businesses appeared to have taken the brunt. Findings showed that nearly two-thirds of this group experienced some form of fraud, the highest incidence of any industry.
The ONS also recently released stats showing that fraud offences increased by 25 per cent in 2021 (to 4.5 million offences) compared with the year ending March 2020. Indeed, the proportion of these incidents that were cyber-related increased to 61 per cent up from 53 per cent.
The rise of cyber-fraud is a clear issue and for some businesses such as financial institutions, tackling this by using fraud teams made up of expert Fraud Analysts is the norm. But for others, it may not have been seen as a priority until recently. However, any business which has a growing number of online transactions will become a bigger target for fraudsters and would benefit from a team member able to help minimise the risk.
So, how can fraud analysts help?
Far from wanting to paint a bleak picture, while fraud techniques are evolving and improving, so are anti-fraud efforts. All risks associated with financial crime involve three kinds of countermeasures: identifying and authenticating the customer, monitoring and detecting transaction and behavioural anomalies, and responding to mitigate risks and issues. All of these are carried out by fraud experts, such as Fraud Analysts, armed with ever-evolving technologies and techniques. So, what exactly does a Fraud Analyst do?
Fraud Analysts will track and monitor transactions and activity, identify and trace any suspicious or high-risk transactions, determine if there is improper activity involved, and identify if there is any risk to the organisation or its customers. They are able to digest huge swathes of information and quickly and efficiently prioritise the data that's important in order to tell a story of fraud or no fraud.
To cope with the speed and scale of online commerce, new technologies such as Machine learning (ML) models have come to the fore. These models have the ability to simulate thousands of scenarios and take over the mundane tasks of sifting through swathes of data in a tiny percentage of the time it would take a human. The systems used by Fraud Analysts will vary based on the industry, but a common example is rule-based expert systems (RBESSs). A very simple implementation of artificial intelligence (AI) RBESSs are used to detect fraud by calculating a risk score based on users' behaviours, such as repeated log-in attempts or 'too-quick-for-being-human' operations. Based on the risk score, the rules deliver a final decision on each analysed transaction, therefore blocking it, accepting it, or putting it on hold for analyst's revision. The rules can be easily updated over time, or new rules can be inserted following specific needs to address new threats.
This method has proved very effective in mitigating fraud risks and discovering well-known fraud patterns. That said, rule-based fraud detection solutions have demonstrated that they can't always keep pace with the increasingly sophisticated techniques adopted by fraudsters, without regular updates and expert use.
Machines also cannot mimic human traits like intuition. People can detect if things aren't right even if they have not seen them before. It's an instinct not yet successfully trained into machines. Therefore, new trends are much better pursued by an analyst and then a machine can be trained to stop future occurrences. A well-implemented ML system will free up precious time for an analyst to perform these more productive tasks.
A non-stop process
So, your Fraud Analyst has now set up a new ML system to identify fraudulent activity and is also looking for new trends that fraudsters may be trying – now what? Fraud Analysts never sit still. Their job is not a one-time fix but one of constant evolution and refinement. Their role involves identifying weaknesses in systems and continually looking for opportunities for improvement, such as recommending anti-fraud processes to detect new patterns or new software tools to help with reporting. Their finger is always on the pulse of emerging developments and will ensure your company remains protected against current risks.
Not only is this aspect part of the job description, but it is also to some extent inherent to their nature. Fraud Analysts tend to be curious, have a strong attention to granular detail, as well as an inclination towards problem-solving. Leaving no stone unturned is part of their makeup. This analytical skillset will dig out any problems that are there – which will unfortunately then require you to fix them (sorry!) – but it is far better to be aware of any weaknesses now. The majority of companies only realise their shortcomings when it is already too late. Ultimately it is better to be safe than sorry.
A Fraud Analyst not only helps to protect businesses against creative cyber criminals but will also give owners reassurance as they look to grow and thrive unimpeded.
If you are looking for a complete recruitment solution across the breadth of Data & Analytics disciplines to build out a robust Data & Analytics function, get in touch with one of our expert consultants here.
Looking for a new role? Take a look at our latest Fraud Analyst jobs.

The Next Generation of Data Analysts | Harnham US Recruitment post
From coast to coast, a new breed of data analyst rises. No longer siloed and pigeon-holed into one specific area or another, today's professional must be able to nuance actionable insights for better business predictions and performance. The evolving role of data analyst marries technical prowess and analytical skills with the soft skills of coaching and communication.Every organization from AdTech to FinTech to the Food and Beverage Industries, and every industry in between, depends on data. In fact, by 2020, IBM estimates the number of open positions in the U.S. for data professionals will increase to 2.7 million. Yet, the surge and the shortfall in analytics talent remains as data analyst recruitment efforts rise to the challenge.Broaden Your SkillSetWith high demand and short supply comes the opportunity to go beyond your comfort zone and expand your skillset. Add to that companies that may not have the budgets to cover their recruitment efforts and the data analyst skillset must expand to meet the demand. From technical to soft skills, below are a few things to keep in mind when crafting your resume or CV:Don't shed the basics of analytical mainstays such as Excel, SQL, and SAS; enhance them with languages such as R and Python. Want to boost your chances to the top of the pile? Don't forget next generation tools and platforms like Tableau, Domo, Adobe Analytics, and/or Snowplow.Be specific: Companies will be more interested in interviewing you if you can clearly outline why/what you have used different technology for.Keep this punchy, concise, and outline your in-put with said technologies.Outline projects you've worked on.Become a storyteller – communicate key insights more effectively with the power of data, visualization, and narrative. The ability to tell a story with data can translate across business functions and departments for a unified predictive or prescriptive analysis for more impact.Offer actionable Insights – put the power of actionable insights into decision makers' hands with real life application explanations. Steward data responsibly. Data governance is now business critical and the new data analyst must be able to act with fiduciary responsibility to ensure data privacy. Data must be protected, standards must be followed, and trust must be maintained
I, Meet RobotThe blending of the physical and digital worlds through AI, Machine Learning, and IoT remain the frontrunners in technology through 2020. According to McKinsey's Report Ten IT-enabled Business Trends for the Decade Ahead, the latest technologies shaping the current business world include automated knowledge work, the mobile platform, and the Cloud. Skillsets and experience within these three technologies are the next wave in the modern digital world and it's the new breed of data analyst who can best rise to the challenge to fill the gaps.Not only will these three technologies make an impact, but the impetus of social platforms and their data will be a powerful contribution to business outcomes. This melding of the physical and digital worlds allows businesses to understand and implement the collected data in scenarios in real-time driving them forward to better reward.Your TurnIn this section, we ask our candidates and clients what we as recruiters can do to help you find the perfect fit. This is your chance to answer and ask questions as well as get creative in helping us improve our efforts in data analyst recruitment. Below are a few questions to get you started.What kind of cross-training programs might businesses and schools employ for future Data Analysts?What other backgrounds are we overlooking in our quest to for the next generation of data analyst as businesses seek to find and engage this most critical role within their data teams?What can we, as recruiters do to engage qualified candidates ready for their next role in the world of data and analytics?If you're a data analyst ready to spread your wings, we may have a role for you, check out our current vacancies or contact us to learn more.For the East Coast and Mid-West teams please call 212-796-6070, or email newyorkinfo@harnham.com.For the West Coast team call 415-614-4999 or email sanfraninfo@harnham.com.

Three Reasons Why Munich Is The Place To Be For Data Analysts | Harnham Recruitment post
As one of the world's largest economies, Germany continues to attract tech talent from all over the world, and has even overtaken the UK in terms of intra-Europe tech immigration in recent years. Whilst Berlin may be the first place that comes to mind when thinking of places to live as a Data Analyst in Germany, with its numerous start-ups and international culture, there are several reasons why you should also consider the southern gem of Munich. Here are three of the best:
A First-Class Quality Of LifeWhile the first thing that comes to mind when thinking of Munich is often the world famous Oktoberfest and the beer induced crowds packed into small beer tents paying the equivalent of a year´s salary for a pint, this is not the only thing Munich has to offer. During the other 349 days of the year when Munich is not packed with Lederhosen-wearing crowds from all over the world, it is a tranquil, green place to live. Munich is home to a number of large parks, including the beautiful Englischer Garten, Museums and a number of non-beer related cultural events throughout the year. It's also the third largest city in Germany and, as such, has all the benefits that big city life has to offer. However, nature is never far away, with a beautiful mountain landscape just on the horizon, including the tallest mountain in Germany, the Zugspitze, which sits only 90 km away. On top of this, the transportation system in Munich is one of the best in the country; clean, efficient and so simple to use, it actually makes commuting bearable. 
Expansive Opportunities Most major European cities have seen a boom in the tech market in recent years and Munich is no exception. Not only home to some of the biggest global and German players such as Amazon, MunichRE, Man, Allianz and Linde, the city is also seeing an increasing amount of investment in tech start-ups. This has led to tech talent, particularly Data & Analytics talent, being highly sought after by a number of the country's biggest and best employers. And healthy competition means even healthier salaries. Even though Munich doesn't have the lowest cost of living around, the average pay for Data Analysts is higher than in most other German cities, meaning you'll get to make the most of your time away from the office. 
A Thriving International CultureWith 25-38% of Munich´s residents originating from other nations, more and more companies, big and small, are open to welcoming English speakers into their teams. While the culture in Munich still makes it easy to immerse oneself into the German language and culture, the city is also very welcoming to its international inhabitants. Of course not everyone can speak English, but it is surprising how many people do. This makes getting around as a non-German speaker that much easier, especially considering that the Bavarian version of German can sometimes feel like a completely different language to what is spoken by the rest of the country. Like every country, different cities attract different personalities and find the right place for you is crucial before making a move. But, with its high quality of life, great job prospects and international culture, Munich certainly has a lot to offer for any Data Analyst looking to move to or within Germany. If you're considering making a move to Munich, take a look at our latest opportunities, or get in touch and we can discuss what could work best for you.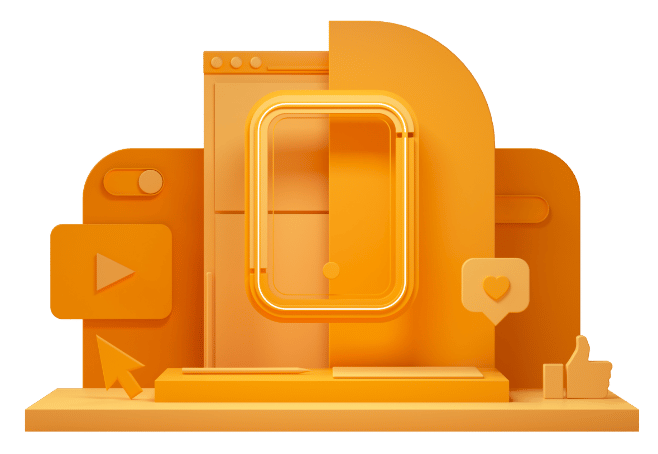 CAN'T FIND THE RIGHT OPPORTUNITY?
If you can't see what you're looking for right now, send us your CV anyway – we're always getting fresh new roles through the door.