Gartner recently highlighted the importance of Data and Analytics as a core business function, a trend not likely to abate as Big Data becomes an increasingly important business asset closely aligned with business success.  The role of the CFO is evolving too, assuming more strategic importance in business growth, so it makes sense for financial teams to embrace data to drive the bottom line.
According to projections from Statista, 74 zettabytes (a zettabyte being a trillion gigabytes) of data will be created in 2021, up from 59 zettabytes in 2020. The amount of data created each day is staggering - 1.7MB  every second by every person in 2020 – let alone the fact 90 per cent of the world's data has been created in the last 2 years alone.  The growth of data is exponential in both our personal and business lives. Data insights afford businesses a valuable window to consumer behaviour. Data drives change.
CFOS BEST PLACED TO CHAMPION BIG DATA
CFOs have always dealt with data, traditionally tracking cash flow and analysing a company's financial strengths and weaknesses to measure performance. Along with their involvement in procurement and supply chain management, and their integral role in reporting business performance metrics, CFOs are best placed to champion Big Data to drive growth.
Big Data allows finance teams to:
Track spending patterns and their cost implications
Understand the impact of procurement in the wider business context
Identify potential financial risks and help protect the reputation
Forward-thinking businesses have long been shifting their focus from data gathering and data analysis to data mining and one major take-out from the recent pandemic is that being prepared for disruption coupled with the ability to change is critical to business survival.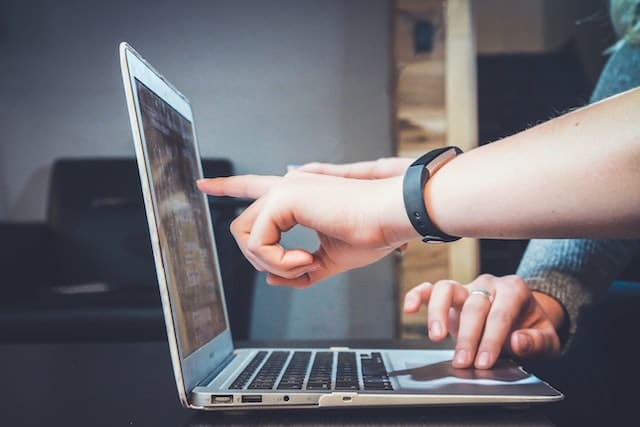 INCREASING IMPORTANCE OF DIGITAL BUSINESS INITIATIVES
The pandemic aside, markets are already changing against the pressures of business disruption and technological innovation. Digital business initiatives are shifting from secondary to primary focus in many organisations and this is only likely to continue as the business environment looks set to become leaner and meaner. In order to maintain a competitive advantage Big data will afford CFOs insights. Insights are one of the most impactful ways CFOs can ready a business for changing market conditions.
STRATEGIC COLLABORATIONS FOR GROWTH
Not only can data provide insights into market trends, predict outcomes and help a business pivot accordingly, but more valuable still, the insights gained by CFOs can also be shared between other core business disciplines helping to galvanise teams in strategic collaboration towards growth:
Procurement – spend analysis and purchasing management
Sales & Marketing – price point analysis, customer retention, churn analysis
Innovation – new product profitability, technology investment
CFO-CIO PARTNERSHIPS
With collaboration in mind, CFOs would do well to build strong relationships with CIOs who together recognise the role that Big Data plays as an enabler to growth. Forward-focused businesses will be creating opportunities for such relationships to flourish.
A recent E&Y survey reported that CFOs and CFIs are increasingly keen to partner to collaborate and translate data analytics into tangible insights to add value outside their core functions to ensure stability and growth in what is set to become a more competitive market.
If you're looking to build out your Data team or for your next opportunity, Harnham can help. Take a look at our latest Data jobs in Finance or get in touch with one of our expert consultants to find out more.
---