Product Manager (Mobile/App)
Product Manager (App)
Up to £70,000
London (Hybrid)
FinTech
Overview:
This client is seeking an experienced and highly motivated Product Manager to join our team at their fast-growing app-based company. The Product Manager will be responsible for managing the development and launch of new features for their app, as well as ensuring that existing features are constantly improved and updated to meet the evolving needs of their users.
Responsibilities:
You will be:
Develop and execute a product roadmap that aligns with company objectives and user needs.
Conduct market research to identify user pain points and unmet needs, and develop product solutions that address them.
Collaborate with cross-functional teams, including design, engineering, and marketing, to define product requirements and ensure successful launch of new features.
Define and analyze product metrics to track success and identify opportunities for improvement.
Manage the product backlog, prioritize features, and make trade-offs between scope, schedule, and resources.
Continuously iterate on existing features to improve usability and drive engagement.
Stay up-to-date on industry trends and emerging technologies to inform product development decisions.
Experience:
You don't have to tick all the boxes but if you have any of the below experience then we'd love to hear from you:
Bachelor's degree in Computer Science, Engineering, Business or related field; MBA preferred.
2+ years of experience in product management for mobile apps including iOS or Android, with a track record of delivering successful products.
Strong analytical skills, with experience in data-driven decision making.
Excellent communication skills, with the ability to work effectively with cross-functional teams.
Experience in managing product development in a fast-paced, startup environment.
Knowledge of the app industry and trends, including mobile user behaviour and monetization strategies.
Interview Process:
1st Stage - 2 x 30-minute conversations with both hiring managers. This will involve some competency-based questions and a CV run through.
2nd Stage - 30-minute conversation. This will involve questions around how you've added value in your current role, motivations for leaving and more competency.
3rd stage - In person interview. This will involve meeting the team and seeing the offices in person. A general Q&A session.
How to apply:
Please apply by submitting your CV via the apply button to Emma Johnson at Harnham.

Is Product Analytics the new Digital Analytics? | Harnham Recruitment post
Following on from our exploration of what Digital Analytics is, and the exploration specifically of hiring Digital Insights Analysts in the North of England and Midlands, we wanted to take a look at Product Analytics, and how it differs from the standard Digital Analyst role.To help investigate the importance of Product Analytics in the current market, we have interviewed Nicky Tran, a Product Analyst at Virgin Media (Manchester).What Is A Product Analyst?In simple terms, a Product Analyst ''looks at the different products a company has, and then you are identifying which areas of the product can be improved or which areas can be optimised." While Digital Analytics can inform the product lifecycle, the interesting aspect to this role is, that unlike a traditional Web Analyst role, it is more of a hybrid role. Nicky emphasised that it is ''an upcoming sector within the analytics community'', providing an overlap between Digital Analytics, Customer Analytics and Data Science.The key skills and tools for this role are advanced SQL, Google Analytics, and AB testing. So how does this skillset differ from a traditional Web Analyst? Nicky suggests that while the core requirements are that of a Web Analyst, with a web role you would essentially just be using Google Analytics Data. However, as a Product Analyst, you would be using advanced SQL to access other data bases, and pull data from models, and therefore, "you are combining two sets of data to get a more insightful look".Why Is Product Analytics Important, And Why Are They Now Becoming More Prominent On The Market?Similar to Digital Analytics roles, it is clear that with the impending digital transformation, companies are becoming increasingly data-led, especially with regards to their digital platforms (and products).As a result of the pandemic, the digital space is so much more important than ever before. Therefore, to stay competitive, and to really understand the products from the consumer perspective, companies have to provide the most personalised customer experiences to acquire and retain their consumers. As Nicky mentions, 'It is definitely worth making an 'inventory' to see how to promote what you have – it is about personalising the customer journey'.What are employers looking for in a Product Analytics candidate?Product Analytics are great due to their hybridity. In the current market, where there are numerous jobs, and few candidates, a Product Analyst (technically strong in three areas) is a highly sought-after rarity.Businesses are becoming increasingly invested in Product Analytics and having a Product team that works alongside the Digital team can be beneficial; especially when companies need to stay competitive.What are Candidates looking for? Understanding the differences between a Digital Analyst, and a Product Analyst is key to understanding what a candidate is looking for. Nicky suggested that this Product Analyst role enabled her to be the 'bridge' between areas.So how does the future of a Product Analyst differ to that of the route of a Digital Analyst? For Nicky, this is one of the most important factors to being a Digital Analyst, as she has the option to go down the Data Science route in the future should she wish. The more technical skills she has as a Product Analyst means she is building up experience across different areas of Data & Analytics, giving her a slightly different career path, should she want to go down a more technical route.Why Choose A Product Analyst Role?"If you come from a technical background – maths, physics, computer science – and are interested in how the numbers are crunching, it is worth going into Product Analytics, as it needs a logical mathematics brain, to be able to convert it into a way which is useful to stakeholders."From speaking to Nicky, it is clear that Product Analytics is an up-and-coming role that people don't know enough about it.  Therefore, if you are curious about Product Analytics, or any of the different roles the market has to offer at the moment, as an employer looking for help hiring, or a candidate actively or passively looking for work, Harnham can help. Take a look at our latest Product Analytics jobs, or get in touch for more information on how we can support your hiring needs. 

What is Product Analytics?
What is product analytics?
Knowing how well, or not, your customers or service users interact and engage with a product is integral to the success of your business.
Whether it's a bed from a furniture store or a button on a website, having the insight to understand how easy it is to use or how desirable it is amongst your customer base, then enables teams to go back, tweak the product and optimise it to its full potential.
This is where product analytics comes into its own. Those working within the field – product analysts – are integral in increasing conversion rates – whether that's purchase rates or how user-friendly a product is – using a mixture of digital customer analytics and data science. From the NHS to Ikea, product analysts are highly sought after in nearly every industry as they strive to make their services and products the best they can possibly be.
What happens if work needs to be done on a product?
Initially, product analysts would undertake testing, such as AB testing, to decipher if there is a more favourable way of presenting the product or service to their customer base. They may also look at implementing tools such as personalisation, a newer capability on the market, to target their service to a specific user, making it more relevant and therefore able to boost conversion.
Once the product analysts have gathered any insights on what would optimise the tools, products, and services, these are then taken to stakeholders to kickstart the process of improvement. From here, updates are made by teams such as those in user experience (UX), and the product is re-launched and continually monitored.
The different arms of product analytics
Product Analytics, while seemingly a straightforward division of Data & Analytics, is extremely broad and split up into a multitude of sub-divisions. So, while all teams may be integral in spotting room for optimisation, their exact role will be different to another analyst.
For example, a trend analyst will analyse trends over a specific period, learning about those patterns and then optimising products or services for those times. Tesco, for instance, will be prepared to put the purchase button of turkey, pigs in blankets, and roasting potatoes at the front and centre of its website at Christmas.
Journey analysts however will measure where customers come from to engage with a product or service, be it a banner ad, an email, or a social media post. They'll also look at where in the customer journey purchasers or users drop off, finding kinks in the service experience that need to be ironed out.
How to get into product analytics
Like the sound of what a product analyst does? Here's how to work your way into the industry.
Most businesses will aim to hire individuals with an extremely proficient maths or statistics background; business analytics qualifications will also stand you in good stead as will data science. Additionally, you'll need to showcase a good understanding of SQL – the tool most frequently used within the sector.
Degrees are no longer as important as they once were, especially in the current climate where there are more vacancies than skilled candidates. Many businesses are far more open to hiring potential employees who hold a few crucial skills and then upskilling them as they go, rather than finding the polished product.
However, the division doesn't usually see graduate-level talent enter, it can take up to 18 months of work until candidates can think about becoming a product analyst. However, once you're there you can expect a starting salary of £35,000+ and the opportunities to reach up to £120,000 per year.
Product Analytics is a relatively new division within data and analytics, but one that is gaining traction at rapid rates. By 2028, the area is predicted to be worth $16.69bn as it gains popularity across businesses worldwide, helping them to both streamline and optimise their products and services.
If you are interested in entering the world of product analytics, please speak to one of our team today or take a look at our vacancies here.

Big Data, Privacy, and Women's Healthcare Tracking Apps
For just about everything you want to do, learn, or track; there's an app. This includes apps for women's health such as period tracking apps and even Apple's health monitor stored on every iPhone. The theory behind it is sound. Women can track their cycles, consider family planning, determine the best time for a holiday, and catch any health issues that may arise. But how much information do the apps capture and how much of it, if any, is available to third parties, including law enforcement?
Should You Delete Your Health Apps to Protect Your Private Data?
Women began deleting their health-tracking apps a few years before this year's overturning of Roe v Wade, but now even more consumers are deleting their health-tracking apps over concerns their information could be sold or given to third parties who would have no qualms about turning it over to the police.
Consumers are savvier than ever before about who has access to their Data. Who buys it? Who sells it, and what it's used for whether by the app itself or if their information is sold to third parties for marketing purposes. And now, perhaps to law enforcement, should it look as if someone might be trying to or have had an abortion? Messaging from fertility and menstrual cycle apps sought to reassure their users of their Data Privacy, but in a study by Mozilla, not all apps did as stand-up a job as they could have done offering vague privacy policies about what they collected, stored, and sold.
Though privacy policies could be more detailed and definitive, it's interesting to note that most information turned over to the police isn't from an app at all. For the most part, people turn in other people, as the legal advocacy group If/When/How found not one example of the police arresting someone with information gathered from a period tracking app. Some healthcare apps, like the one found on your Apple iPhone, store your information directly on the device. So, in making the decision of whether or not to delete your period tracking app, ask yourself: did it come with your phone, or did you download it later?
How Employers Can Help Protect Health Data for their Employees
If you're an employer and wondering how to navigate such sensitive topics in your healthcare benefit offerings, below are a few questions you may want to consider if your benefits are offered through a third-party provider.
How will your employees' health information be stored?
Will it be direct to their device or an encrypted file?
What is the third-party provider's Data Privacy Policy when it comes to your employee's health Data?
What security measures are provided to guarantee privacy and protection of their users' information?
Can they show their users' health information will not be sold for commercial purposes?
What will happen to a user's Data if they leave the company or decide to no longer use the benefit?
How and will it be deleted? Is there a 'grace period' or will it be deleted automatically?
With the rise of startups in the femtech space, a key component savvy users will want to understand is how much Data is collected, if any, and how it's used. Privacy laws and policies are often vague when it comes to women's healthcare Data including map and GPS concerns as well as the information that is entered into the apps themselves.
Looking for top talent to take your business to the next level when it comes to Data and Analytics? Contact one of our expert consultants to learn more about finding and retaining top talent in the industry. We may have a candidate for you.
If you're interested in Big Data, Web Analytics, Business Intelligence, AI, Robotics, Computer Vision, and more, Harnham may have a role for you. Check out our latest Digital Analytics jobs or contact one of our expert consultants to learn more.
For our West Coast Team, contact us at (415) 614 – 4999 or send an email to sanfraninfo@harnham.com. For our Arizona Team, contact us at (602) 562 7011 or send an email to phoenixinfo@harnham.com.
For our Mid-West and East Coast teams contact us at (212) 796-6070 or send an email to newyorkinfo@harnham.com.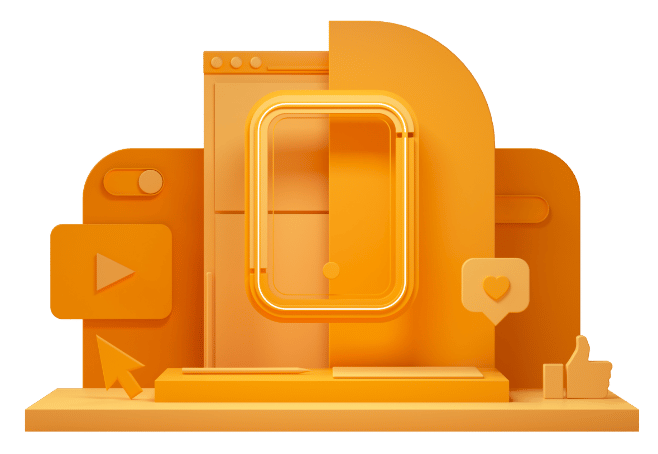 CAN'T FIND THE RIGHT OPPORTUNITY?
If you can't see what you're looking for right now, send us your CV anyway – we're always getting fresh new roles through the door.