London / £60000 - £75000 annum
Product Manager - Finance
London
Up to £75,000
Are you an experienced product manager with a strong grasp of Point of Sale finance products? Do you possess the expertise to lead a greenfield project to success? This role might be the perfect fit for you!
THE ORGANIZATION:
Our client is a renowned financial services company with a strong presence on the high street. They are enthusiastic about capitalizing on the market gap for Point of Sale Finance and lending offerings, anticipating it to become a thriving business segment. As a Finance Product Manager, you'll have the autonomy to spearhead this initiative and formulate a forward-looking strategy that will significantly impact the business and its customers.
YOUR ROLE:
As the Finance Product Manager, you will be responsible for:
Guiding the product strategy for Point of Sale Finance offerings, including 'buy now, pay later' and installment-based lending solutions.
Developing and executing a product roadmap to enhance existing features and introduce new ones.
Collaborating with external partners and internal stakeholders to fulfill requirements.
Directly engaging with senior stakeholders across various business departments to unite the product vision and expand capabilities, providing roadmaps that align with ambitious objectives.
Leading projects to technically build products, working in tandem with diverse team members, including data scientists, engineers, and marketing experts.
YOUR PROFILE:
We are seeking a candidate who brings:
Proven experience in product management, with a focus on financial services and banking.
Prior involvement in Point of Sale Finance as a product specialist.
Exceptional communication and stakeholder engagement skills.
Demonstrated expertise in product roadmapping and optimization.
WHAT'S IN IT FOR YOU:
In return, you can expect:
A competitive base salary of up to £75,000.
An attractive benefits package, including bonuses, pension, and holiday allowances.
The chance to take the lead in shaping the product strategy for a rapidly growing business segment. You will have the unique opportunity to make a significant impact from the ground up, with the potential to develop a multi-million-pound offering.
HOW TO APPLY:
To express your interest in this role, kindly submit your CV using the "Apply" link on this page.

Head of Analytics / Senior Analytics Manager
Warrington
£80000 - £100000
+ Marketing & Insight
Permanent
Warrington, Cheshire
SENIOR DATA ANALYTICS MANAGER / HEAD OF ANALYTICS
WARRINGTON (HYBRID)
£80,000 – £100,000
Interested in steering the data strategy for this sustainability-focused company?
Have a read about this greenfield opportunity that is looking for someone skilled across handling various data sets, working with different teams, and delivering insights that will make an impact.
THE COMPANY:
You will be joining a sustainability company that is working to have a green impact on the planet while working with some of the biggest UK business as well as those across the pond. They're now looking to get more out of their data, gained from an understanding at the ground level but also how it can impact the business on a whole.
THE ROLE:
As the Senior Data Analytics Manager, you will be:
Initially acting as an individual contributor, then building out a team in future once the foundations are laid
Supporting marketing, operations, sales, finance, all business areas!
Generating insights across varied data sets to help serve the wider business
Communicating with stakeholders to understand requirements and provide solutions
Using visualisation tools to generate reports and insights for the business
YOUR SKILLS – WHAT THEY'RE LOOKING FOR:
Good analytical skills, preferably in SQL but open to others, able to handle vast amounts of data and large data sets
Data visualisation experience, tool agnostic but able to share reports or create dashboards for business areas
Strong communication skills for handling stakeholders from varied business areas
Insight and storytelling skills
Willingness to get amongst the data, understand it and use it to make an impact
Proactive in your approach and eager to help the business
Preference for background in energy, manufacturing, or experience working with blue-collar workers
WHAT'S IN IT FOR YOU?
Base salary up to £100,000 DOE
Wider benefits package
Hybrid working – option to be in the office and work from home across the week!
Start-up feel in a large-scaled business – the best of both worlds!
Greenfield opportunity with no red tape and plenty of scope for you to make the role what you want and an impact across the business
Working for a sustainability company, this is an excellent change to be involved in making a positive impact on the planet
HOW TO APPLY:
Please share your CV with Alanah Chambers via the Apply link on this page.
Please note:
This role is unable to provide sponsorship, and candidates will need to provide evidence of full right to work in the UK.
This role does require office presence in Warrington, so this role is best suited to candidates in the North West region.
I am unable to respond to every applicant, so if you do not hear within 7 days, please take it as you have not been selected.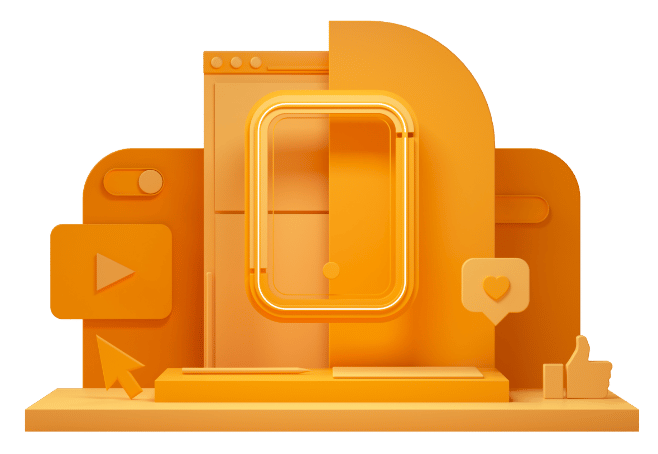 CAN'T FIND THE RIGHT OPPORTUNITY?
If you can't see what you're looking for right now, send us your CV anyway – we're always getting fresh new roles through the door.