Data Analyst
Leading Digital Marketing Agency
Up to £55,000
Hybrid Working
A leader in the Digital Marketing Space is looking for a Data Analyst to join their wider strategy team and aid their clients in end-to-end Digital Transformations
Company
Situated as part of a wider Marketing Group, this brand benefits from being fast-paced and innovative, whilst also having the financial security and marketing allure of the parent brand. They have teams that work across Strategy, Digital Experience, Digital Design, and Technical Transformation, with this role sitting within the Strategy Team.
Role
You would be working closely alongside the Senior Analyst, helping clients to understand their Digital Marketing and Website performance. This would involve working with Google Analytics, Adobe Analytics, SQL, and then also with internal teams to enhance their Tracking and Tagging capabilities.
Skills Needed
Google Analytics and/or Adobe Analytics
Experience within a client-facing environment
Salary and Benefits
The successful candidate will get up to £55,000.
Flexible working
Bonus
Healthcare
Matched Pension
How to Apply
Please register your interest by sending your CV to Corey Haigney via the apply link on this page.
KEY TERMS
IBM, Coremetrics, Google Analytics, GA, Omniture, SiteCatalyst, Adobe Analytics, Analyst, Web, Digital, Online, Website, Financial Services, Finance, A/B, Test, Split, Multivariate, MVT, Tracking, Code, Tagging, Tags, Insight, Client, Agency, Management, Strategy, CRO, Conversion, Optimisation, Optimizely, Test and Target, Adobe Target, Maxymiser, VWO, Visual Website Optimiser

The Next Generation of Data Analysts | Harnham US Recruitment post
From coast to coast, a new breed of data analyst rises. No longer siloed and pigeon-holed into one specific area or another, today's professional must be able to nuance actionable insights for better business predictions and performance. The evolving role of data analyst marries technical prowess and analytical skills with the soft skills of coaching and communication.Every organization from AdTech to FinTech to the Food and Beverage Industries, and every industry in between, depends on data. In fact, by 2020, IBM estimates the number of open positions in the U.S. for data professionals will increase to 2.7 million. Yet, the surge and the shortfall in analytics talent remains as data analyst recruitment efforts rise to the challenge.Broaden Your SkillSetWith high demand and short supply comes the opportunity to go beyond your comfort zone and expand your skillset. Add to that companies that may not have the budgets to cover their recruitment efforts and the data analyst skillset must expand to meet the demand. From technical to soft skills, below are a few things to keep in mind when crafting your resume or CV:Don't shed the basics of analytical mainstays such as Excel, SQL, and SAS; enhance them with languages such as R and Python. Want to boost your chances to the top of the pile? Don't forget next generation tools and platforms like Tableau, Domo, Adobe Analytics, and/or Snowplow.Be specific: Companies will be more interested in interviewing you if you can clearly outline why/what you have used different technology for.Keep this punchy, concise, and outline your in-put with said technologies.Outline projects you've worked on.Become a storyteller – communicate key insights more effectively with the power of data, visualization, and narrative. The ability to tell a story with data can translate across business functions and departments for a unified predictive or prescriptive analysis for more impact.Offer actionable Insights – put the power of actionable insights into decision makers' hands with real life application explanations. Steward data responsibly. Data governance is now business critical and the new data analyst must be able to act with fiduciary responsibility to ensure data privacy. Data must be protected, standards must be followed, and trust must be maintained
I, Meet RobotThe blending of the physical and digital worlds through AI, Machine Learning, and IoT remain the frontrunners in technology through 2020. According to McKinsey's Report Ten IT-enabled Business Trends for the Decade Ahead, the latest technologies shaping the current business world include automated knowledge work, the mobile platform, and the Cloud. Skillsets and experience within these three technologies are the next wave in the modern digital world and it's the new breed of data analyst who can best rise to the challenge to fill the gaps.Not only will these three technologies make an impact, but the impetus of social platforms and their data will be a powerful contribution to business outcomes. This melding of the physical and digital worlds allows businesses to understand and implement the collected data in scenarios in real-time driving them forward to better reward.Your TurnIn this section, we ask our candidates and clients what we as recruiters can do to help you find the perfect fit. This is your chance to answer and ask questions as well as get creative in helping us improve our efforts in data analyst recruitment. Below are a few questions to get you started.What kind of cross-training programs might businesses and schools employ for future Data Analysts?What other backgrounds are we overlooking in our quest to for the next generation of data analyst as businesses seek to find and engage this most critical role within their data teams?What can we, as recruiters do to engage qualified candidates ready for their next role in the world of data and analytics?If you're a data analyst ready to spread your wings, we may have a role for you, check out our current vacancies or contact us to learn more.For the East Coast and Mid-West teams please call 212-796-6070, or email newyorkinfo@harnham.com.For the West Coast team call 415-614-4999 or email sanfraninfo@harnham.com.

Data Analytics vs. Data Science: Which Should You Pursue? | Harnham Recruitment post
Businesses are recognizing the increasing importance of data experts to help the company grow. As a result, the hiring demand for Data Scientists and Data Management Analysts has grown by 46% since 2019. This projection will only continue to rise in the next few years. So if you're planning to become a data analyst or a data scientist, then here's what you need to know.Data Analytics and Data Science: What's the Difference?Data Analysts and Data Scientists are both proficient in statistics and experienced in using database management systems. However, the key differences between these two professions revolve around their purpose for using the data.The Role of a Data AnalystThese professionals organize and examine structured data to create solutions that will drive a business' growth. They are tasked with studying sets of data using various tools, such as Excel and SQL, to uncover insights and trends that will serve as an answer to certain queries. For example, they can provide data-driven answers that can explain your marketing campaigns' conversion rates or improve the logistics of your products. Then, they present these findings to concerned individuals and departments so they can formulate strategies that would boost revenue, efficiency, and other improvements.The Role of a Data ScientistData Scientists are required to use their mathematical and programming skills to build statistical models that can provide solutions for a company's potential problems. These professionals handle huge sets of both structured and unstructured data and prepare these for processing and analysis. They have to be very proficient in programming to utilize Predictive Analytics, statistics, and Machine Learning in unearthing meaningful insights from all the collected data. Their multidisciplinary approach towards data helps them draw conclusions that are valuable for specific business needs and goals.Career Paths for Aspiring Data AnalystsBusinesses, governments, and other institutions are on the search for individuals who are qualified in interpreting and communicating data. Data analysts are often offered huge salaries and great work benefits because the demand is so high and yet, the pool of talent is very limited.You can become qualified for a wide array of careers in data analytics through a comprehensive master's degree program that will teach you how to interpret data and present actionable insights. These careers span from digital marketers to quantitative analysts. Graduates can work in governments and insurance companies as financial analysts who are in charge of assessing financial statements and economic trends to boost profit. On the other hand, you can also work as a marketing analyst whose responsibilities involve monitoring sales venues and evaluating consumer data. Their salaries range from $62,000 (Insight Analysts) to as much as $225,000 (highly paid Customer Analysts).Career Paths for Aspiring Data ScientistsData Scientists are experts in statistical analysis and in programming languages, such as Python and R. Thus, the average starting salary for professionals in this field is around $100,000 per year.Data Scientists would need to earn a bachelor's degree and a master's degree in computer science so that they would be adept at using complex software programs that are necessary for the position. If you're more interested in software development, then you can work as a data engineer. These professionals create infrastructures that can gather and store data that analysts and other scientists may need to use. Data modellers, on the other hand, use techniques and databases to design and document data architecture.You can become a great asset to top companies in the US by pursuing a degree and a career in data analytics or data science. In this digital age, you can only expect that the demand for these positions would rise as data becomes increasingly important in driving business growth. Browse our fantastic data science jobs and data analyst jobs today. Written by Jena Burner for harnham.com

Keepers of the Data Kingdom: the Analytics Engineer | Harnham US Recruitment post
If it seems the Data world is drilling down further into niche specialities, you're right. Considering the swathes of information sent and received on a day-by-day, minute-by-minute, and second-by-second basis, is it any wonder? The sheer volume, depending on your business and what you want to know, requires not just a Data team, but must now include someone with a particular skillset, including the tech-savvy analyst who can speak to the executive team.So, who holds it all together? These swathes of information. Who organizes the information in a cohesive order, so anyone with a map, can make their own analyses? Enter the Analytics Engineer.What Makes an Analytics Engineer an Analytics Engineer?Though it's a rather new speciality within the Data Scientist scope—think Machine Learning Engineer, Software Engineer, Business Analyst, etc—at its core, the definition of an Analytics Engineer is this: "The analytics engineer sits at the intersection of the skill sets of data scientists, analysts, and data engineers. They bring a formal and rigorous software engineering practice to the efforts of analysts and data scientists, and they bring an analytical and business-outcomes mindset to the efforts of data engineering." Michael Kaminsky, consultant, and former Director of Analytics at Harry's.In other words, analytics engineers, using best software engineering practices transform data through testing and documentation so that data analysts begin with cleaner data to analyze. As technically savvy as the engineer must be, they must also be able to explain to stakeholders what they're looking at so they can formulate their own insights. Five Roles and Responsibilities of the Analytics EngineerLike all new niche specialities, there are core responsibilities to consider as well as that of skillsets required to either study to become an Analytics Engineer or to discover if you're one already. How? Consider the questions you ask, your studies within Data Science, Computer Science, Statistics, and Math, and your balance between technical skills and soft skills. Below are five things to consider when thinking about this role:Programming language experience. Experience with programming languages like R and Python along with strong SQL skills which are at the core of this role.  DBT technology knowledge. As the driving force behind the rise of Analytics Engineer as a separate role, it's imperative anyone interested in pursuing it should have a firm grasp of DBT — the Data Build Tool — that allows the implementation of analytics code using SQL. Data tracking expertise using Git. Data modelling. Clean, tested, and raw data which allow executives and analysts to view their Data, understand it within the database or its warehouse. Data transformation. Analytics Engineers determine what Data is most useful and transform it to ensure it fits related tasks. It's part of building the foundational layer so businesses can answer their own questions. Key Changes Leading to the Shift in Data RolesWith every technological advancement their comes new players to the field. The difference is here is that the job description already existed. We were only missing a title. But from the traditional Data team to the modern Data team, there are a few key changes that point directly to the rise of this niche field. Cloud warehouses (like Snowflake, Redshift, BigQuery) and the arrival of the DBT the foundational layer which can be built on top of modern data warehouses are the first two that come to mind. Then, the Software-as-a-Service (SaaS) tools like Stitch and Hevo are capable of integrating Data from a variety of sources, and the introduction of tools like Mode and Looker allows anyone interested in drawing insight from Data to do so on their own.Who Needs an Analytics Engineer? Small or Large Businesses?The short answer is it depends. But the general rule follows that while both large and small companies can benefit from having this professional on their staff, there are different things to consider. For example, a small business may be able to find what they need in a single individual. The Analytics Engineer is something of a jack-of-all-trades. Larger businesses, on the other hand, may already have a Data team in place. In this case, an Analytics Engineer adds to your team, something like an additional set of eyes increasing insight drawn from those large swathes of Data we spoke about earlier.So, what's next for the role of Analytics Engineer? Who knows? The roles of any Data industry professional is constantly evolving. If you're interested in Analytics Engineering, Machine Learning, Data Science, or Business Intelligence just to name a few, Harnham may have a role for you. Check out our latest Data & Analytics Engineering jobs or contact one of our expert consultants to learn more.  For our West Coast Team, contact us at (415) 614 – 4999 or send an email to sanfraninfo@harnham.com. For our Arizona Team, contact us at (602) 562 7011 or send an email to phoenixinfo@harnham.com. For our Mid-West and East Coast teams contact us at (212) 796-6070 or send an email to newyorkinfo@harnham.com.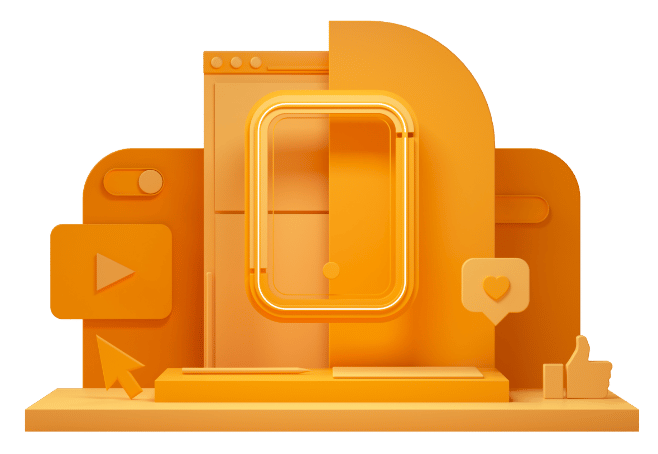 CAN'T FIND THE RIGHT OPPORTUNITY?
If you can't see what you're looking for right now, send us your CV anyway – we're always getting fresh new roles through the door.