INDUSTRY
OVERVIEW
The insurance industry is undergoing a data analytics revolution. As businesses increasingly rely on data-driven insights to drive decision-making, the demand for data analytics professionals who can provide risk management solutions within the insurance sector is surging.
In recent years, the realm of data and analytics has gained paramount importance, resulting in the emergence of specialized roles such as credit analysts, data scientists, data engineers, and analytics developers. One of the key challenges in Insurance Data Recruitment is identifying individuals with the right skill set to aid their company's risk management services. These positions necessitate expertise in programming languages, data modelling, statistical analysis, and knowledge of advanced data analytics techniques. All whilst working within the organisation's risk management framework, which varies from company to company.
Currently, there exists a notable scarcity of skilled data analytics professionals, rendering it challenging for insurance companies to identify the right talent to fill crucial roles. The demand for skilled professionals in Insurance Data Recruitment is expected to grow in the coming years as the insurance industry continues to evolve. Consequently, a competitive landscape has started to emerge, characterized by escalating salaries and benefits as organizations vie for qualified candidates.
Attracting and retaining top talent through insurance data recruitment insurance companies must cultivate a supportive and innovative workplace culture that nurtures growth, learning, and collaboration. Insurance Data Recruitment is a strategic imperative for these companies. By investing in the recruitment, training and development of their workforce, insurers can secure the retention of skilled professionals and maintain a competitive edge in the data analytics-driven insurance landscape. Contact one of our insurance data recruitment experts today to stay ahead in this evolving industry.
CORE SKILLS
Data Analysis: Data analysts in insurance need a strong grasp of data analysis techniques. This involves the ability to clean, preprocess, and transform raw data into a usable format. Analysts must also be skilled in exploratory data analysis to uncover patterns, correlations, and anomalies within insurance datasets. This skill is crucial for identifying key insights that can inform business decisions and risk assessment.

Statistical Analysis: Statistical analysis is at the core of insurance data analytics. Analysts must be proficient in statistical methods to assess risk, model claim frequencies and severities, and conduct actuarial analyses. This skill is essential for pricing insurance products accurately and for making underwriting decisions.

Data Visualization: Data analysts need to translate complex data findings into easily understandable visualizations. Proficiency in data visualization tools like Tableau or Power BI is essential. Clear and compelling visualizations help stakeholders, including underwriters and executives, comprehend data-driven insights and make informed decisions.

Programming Languages: Data analysts often work with programming languages like Python or R to manipulate and analyze data efficiently. These languages enable analysts to write custom scripts and algorithms for data transformation, statistical modeling, and machine learning applications. Python, in particular, is widely used in the insurance industry for data analytics.

Machine Learning: Machine learning is increasingly important in insurance data analytics. Analysts must have a foundational understanding of machine learning algorithms and techniques. These skills are used for tasks such as predicting insurance claims, identifying fraud, and optimizing customer segmentation.

Insurance Domain Knowledge: Understanding the insurance industry's nuances, including various insurance products (e.g., life, health, property, casualty), policy structures, and regulatory requirements, is critical. Domain knowledge allows data analysts to contextualize data and tailor their analyses to address specific insurance-related challenges.

Business Acumen: Data analysts should have a strong sense of the insurance business. They need to align their data analytics efforts with the company's strategic goals and objectives. This entails understanding the insurance market, competitive landscape, and customer needs.

Ethical Data Handling: Data privacy and ethical considerations are paramount when working with sensitive customer data in the insurance industry. Analysts must ensure compliance with data protection regulations and industry standards to maintain customer trust and legal integrity.

Team Collaboration: Effective communication and collaboration skills are essential. Data analysts often work in cross-functional teams alongside underwriters, actuaries, and IT professionals. The ability to communicate data findings clearly and collaborate on solutions is crucial for success.

Adaptability: The insurance industry, like many others, is continuously evolving. Data analysts should be adaptable and open to learning new data tools, technologies, and methodologies. Staying updated with industry trends and emerging data analytics techniques is important.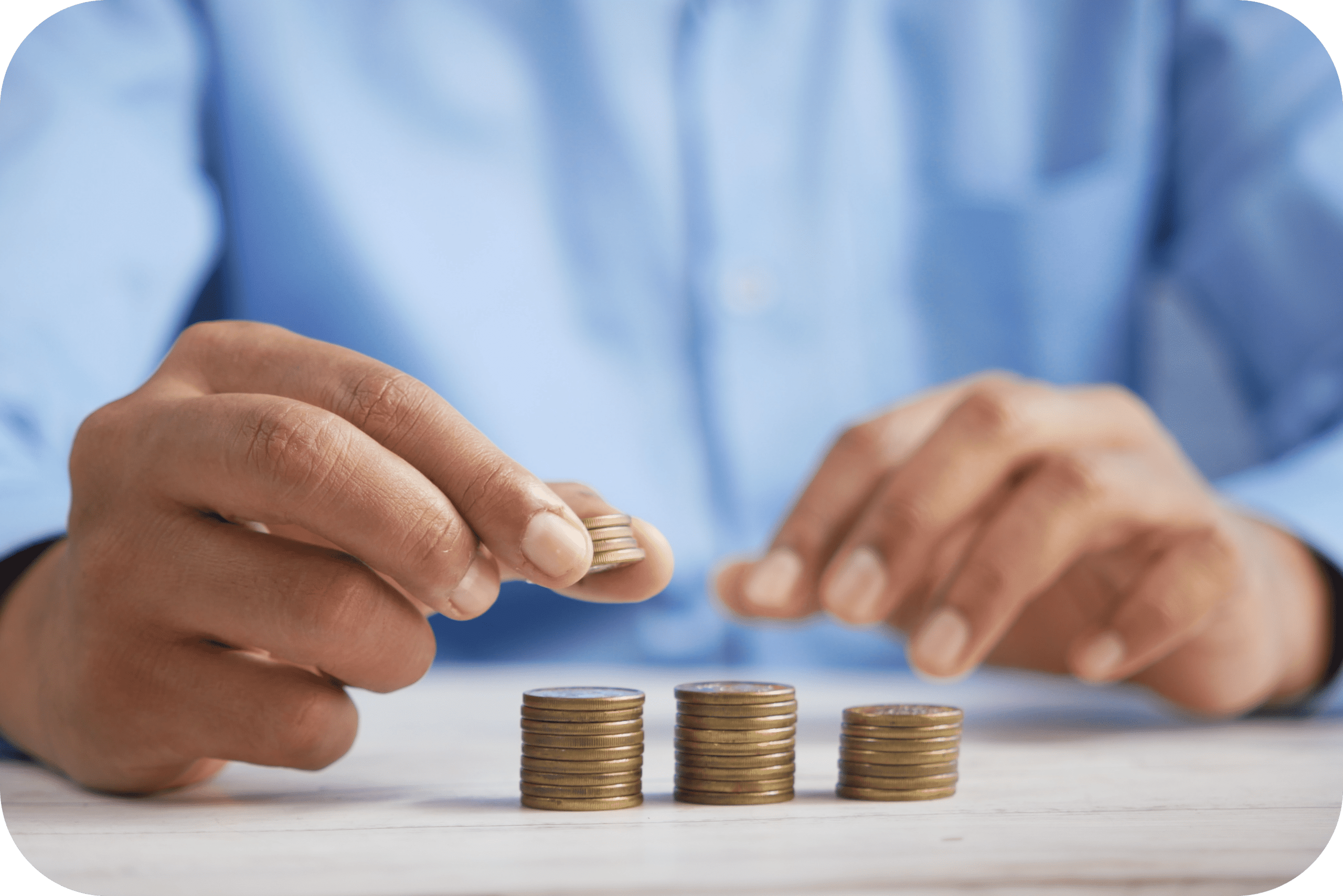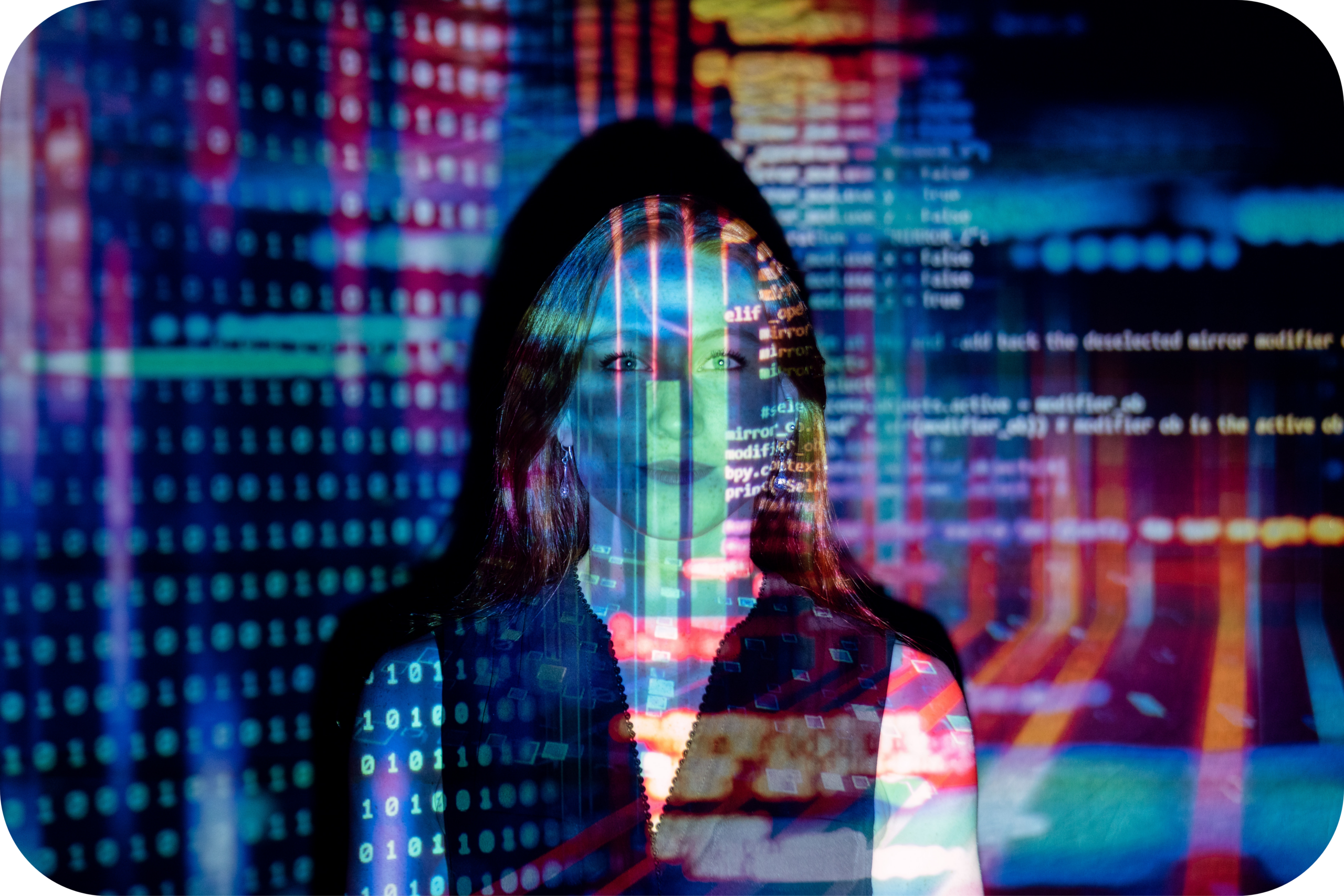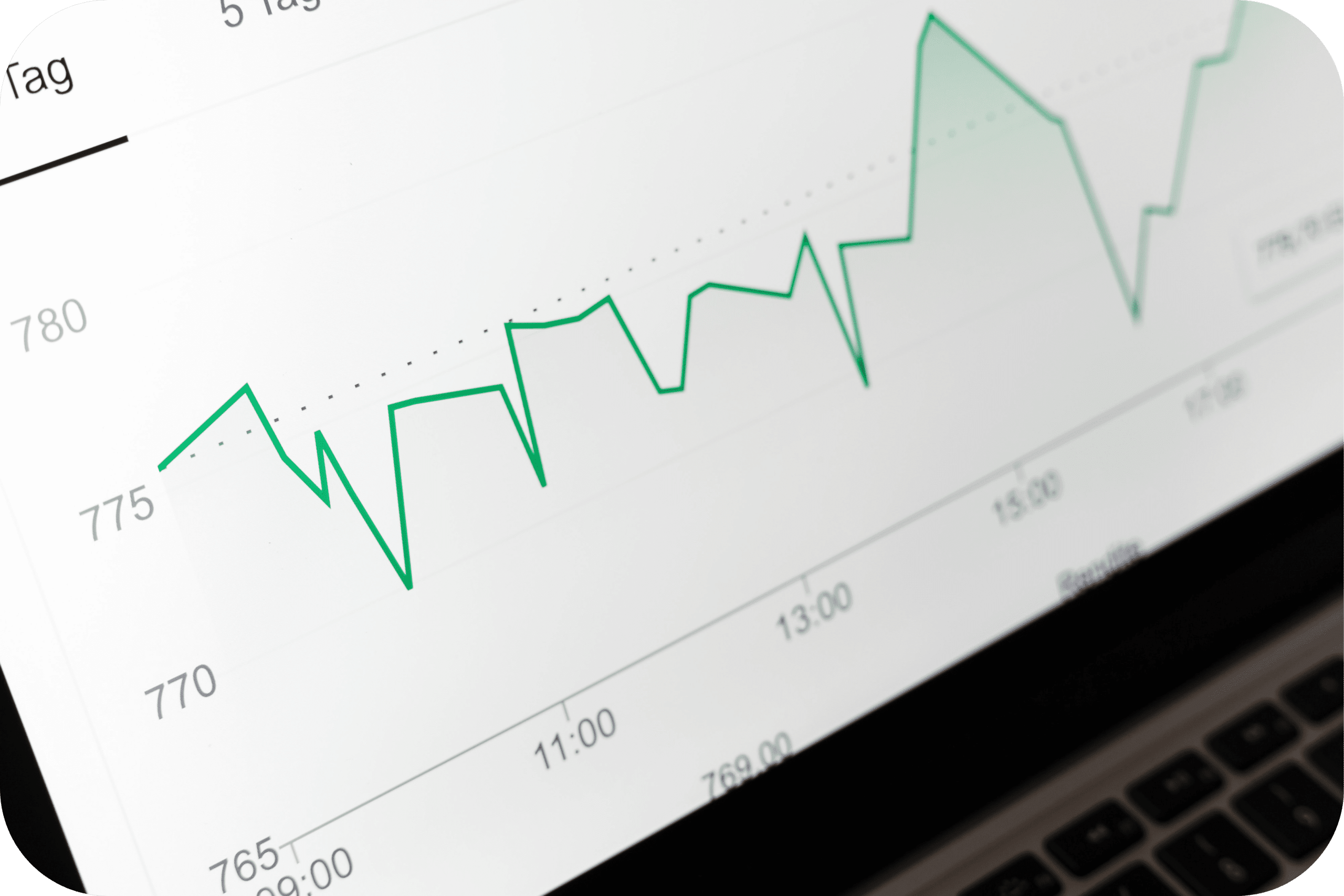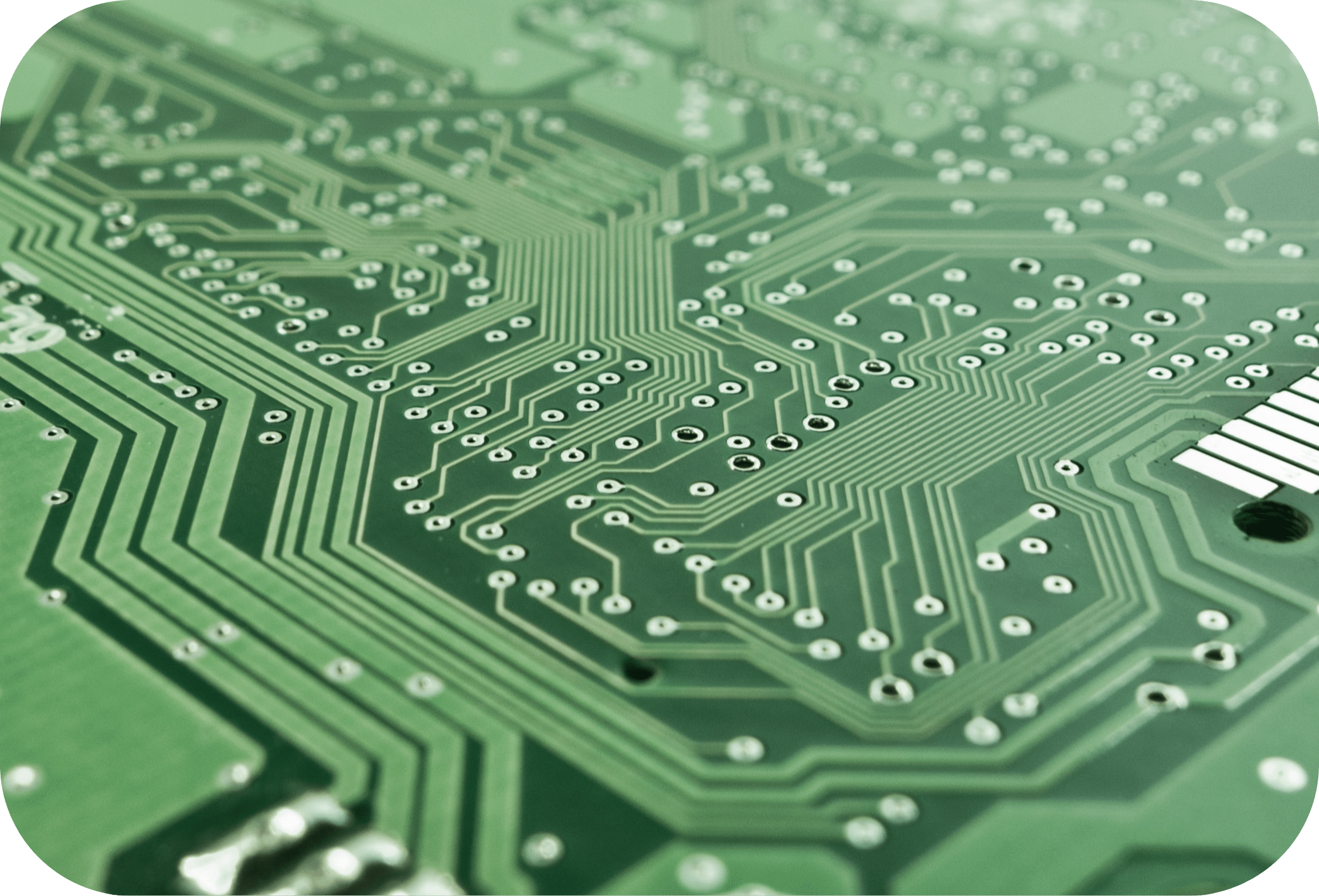 HIRING DATA SCIENTISTS? 
A data scientist's role in the insurance industry is multifaceted and essential for leveraging data to make informed decisions, optimize processes, and drive business growth.
To hire and retain the best Data Scientists, organisations should:
Provide competitive salary and benefits packages
Professional Growth Opportunities
Innovative Work Environment
Build a strong employer brand
Establish strategic partnerships with universities and research institutions.
UK Hiring Market:
In the competitive landscape of the UK insurance industry, the demand for skilled data scientists is steadily increasing. The UK's insurance sector is renowned for its innovative approach and reliance on data analytics to refine risk assessment and customer engagement. To attract top data science talent, insurance companies in the UK should implement strategic recruitment practices and emphasize their commitment to technological advancements and data-driven decision-making.
US Hiring Market:
In the United States, there is a surging demand for data scientists in the insurance sector. Insurance companies, insurtech firms, and startups are heavily investing in data analytics to optimize underwriting processes, enhance customer experiences, and develop predictive models for risk management. To compete for data science talent in the US, insurance organizations must offer attractive compensation packages and highlight their involvement in cutting-edge data projects.
EU Hiring Market:
The European insurance market exhibits varying levels of demand for data scientists across different countries. Nations with a strong insurance presence, such as Germany, France, and Sweden, are experiencing a substantial need for data scientists proficient in insurance data analytics and regulatory compliance. Insurance companies in these regions should target local talent pools and emphasize their industry expertise to attract skilled data scientists.
Speak to one of our insurance data recruitment experts today to find a data scientist to suit all your needs!
HIRING CREDIT ANALYSTS?
In the insurance industry, credit analysts play a pivotal role in assessing and managing the financial risks associated with policyholders and potential clients.
To hire and retain the best Credit Analysts, organisations should:
Provide competitive salary and benefits packages
Professional Growth Opportunities
Innovative Work Environment
Build a strong employer brand
Establish strategic partnerships with universities and research institutions.
HIRING BUSINESS INTELLIGENCE ANALYSTS?
In the insurance industry, business intelligence (BI) analysts serve as the data maestros, orchestrating the management and utilization of vast datasets essential for informed decision-making. Their role is multifaceted, encompassing various critical responsibilities that collectively enhance the overall efficiency and effectiveness of insurance operations.
To hire and retain the best BI Analysts, organisations should:
Provide competitive salary and benefits packages
Professional Growth Opportunities
Innovative Work Environment
Build a strong employer brand
Establish strategic partnerships with universities and research institutions.
UK Hiring Market:
In the competitive landscape of the UK insurance industry, the demand for skilled BI analysts is on the rise. The UK's insurance sector relies heavily on data-driven insights for risk assessment, customer segmentation, and operational optimization. To attract top BI analyst talent, insurance companies in the UK should implement strategic recruitment practices and emphasize their commitment to leveraging data for competitive advantage.
US Hiring Market:
In the United States, there is a growing demand for BI analysts in the insurance sector. Insurance companies, including carriers and brokers, are increasingly adopting BI solutions to gain insights into customer behaviour, claims processing efficiency, and market trends. To compete for BI analyst talent in the US, insurance organizations should offer attractive compensation packages and showcase their involvement in cutting-edge BI projects.
EU Hiring Market:
The European insurance market also presents opportunities for BI analysts, particularly in countries with strong insurance industry presence such as Germany, France, and Sweden. These regions require BI analysts proficient in data analytics and visualization to support data-driven decision-making and enhance operational efficiency. Insurance companies in these areas should focus on local talent pools and emphasize their industry expertise to attract BI analysts who can unlock valuable insights from data to drive business growth and competitiveness.
Need help to hire the right BI Analyst? Contact us today and choose from our diverse talent pool.
LATEST Insurance Data
JOBS

CTO
Paris
€80000 - €120000
+ Data & Technology
Permanent
Paris, Île-de-France
CTO
UP TO 120K €
PARIS
présence minimum 3/4j par mois
Nous recrutons un CTO dans le domaine de l'assurance axée sur les opérations de back-office, vous serez responsable de la stratégie technologique, de la mise en œuvre des systèmes et de la supervision des opérations techniques pour soutenir les activités de l'assurance. Votre rôle principal consistera à diriger et à développer une équipe technique compétente pour garantir une infrastructure solide et des systèmes de back-office efficaces.
Responsabilités :
Définir la vision technologique et la stratégie pour l'entreprise d'assurance, en tenant compte des besoins spécifiques aux opérations de back-office.
Concevoir et mettre en œuvre des solutions technologiques adaptées pour soutenir les opérations de back-office de l'assurance, en automatisant les processus, en améliorant l'efficacité et en assurant la conformité réglementaire.
Superviser les équipes techniques (internationales) responsables du développement, de la maintenance et de l'optimisation des systèmes de back-office, y compris les applications, les bases de données, les intégrations et les flux de données.
Assurer la sécurité des données et la protection de la vie privée des clients en mettant en place des mesures de sécurité robustes et en veillant à la conformité aux réglementations en vigueur.
Collaborer avec les autres départements de l'entreprise, tels que les opérations, la conformité et la gestion des risques, pour identifier les opportunités d'amélioration des processus et mettre en œuvre des solutions technologiques appropriées.
Superviser les projets technologiques, en veillant à ce qu'ils soient livrés dans les délais et dans les limites du budget, tout en garantissant la qualité des livrables.
Assurer une veille technologique continue pour identifier les tendances, les opportunités et les défis dans le domaine de l'assurance et des opérations de back-office.
Gérer les relations avec les fournisseurs technologiques, en évaluant les partenariats et en négociant les contrats.
Compétences requises :
Solide expérience dans le domaine de l'assurance, avec une compréhension approfondie des opérations de back-office et des processus d'assurance.
Expérience éprouvée dans des rôles de direction technique, idéalement en tant que CTO ou responsable technique d'une entreprise d'assurance ou d'un secteur connexe.
Connaissance approfondie des systèmes d'assurance, des flux de travail opérationnels et des réglementations applicables.
Expérience dans la mise en œuvre et la gestion de systèmes de back-office, y compris les applications, les bases de données, les intégrations et les flux de données.
Maîtrise des technologies et des outils pertinents pour les opérations de back-office, tels que les systèmes de gestion de police, les systèmes de réclamation, les outils de tarification, etc.
Compétences avancées en matière de gestion de projet et de gestion d'équipe technique.
Excellentes compétences en communication et en leadership, avec la capacité de collaborer
Excellentes compétences dans les systèmes de gestion de contenu, les sites Web à fort volume de transactions, les centres d'appels, DevOps et CI/CD, les micro-services, l'infrastructure et les services cloud, les ITSM modernes.
With over 10 years experience working solely in the Data & Analytics sector our consultants are able to offer detailed insights into the industry.
Visit our Blogs & News portal or check out our recent posts below.
Resume Tips for Professionals in Risk Analytics There are a number of online guides about how to…
No business is risk-free and as we traverse a highly technical and ever-evolving working landscape, the number of areas where problems, perhaps even crises, may…
2022 is set to be an interesting year for Risk Analytics. According to research, the risk analytics market is expected to be worth around $54.95bn by 2027 and…
Risk Analytics has been an integral part of teams across several industries for years. After the 2008 financial crash, whereby $8 trillion was wiped from the…
Still need AI Recruitment expertise?
If you're unsure of what you're looking for right now, get in contact anyway – we're always getting new clients through the door.
FAQ:
What does a Data Analyst do in insurance? 
A data analyst in the insurance industry plays a vital role in extracting meaningful insights from vast datasets to inform decision-making, improve operational efficiency, and manage risk effectively.
How much do insurance analysts make in the UK?
The average salary for an Insurance Analyst in the UK is £33,819 per year. However, Salaries may differ by location, with analysts in London typically earning higher incomes due to the city's higher cost of living.
What are the different types of insurance analysts?
There are several different types of insurance analysts who specialise in various areas.
Fraud Analysts: These analysts specialise in identifying and preventing fraudulent insurance claims. They do this through the use of data analysis and investigative techniques to detect suspicious activities.
Claims Analysts: This type of analyst will investigate claims made by policyholders. They verify the validity of the claims and assess the extent.
Actuarial Analyst: This type uses mathematical and statistical models to assess and predict risk. This helps insurance companies set rates & estimate future liabilities. 
Market Research Analysts: These Analysts study industry trends, customer behaviour & their competitors. All so that they can provide insights for their insurance companies. Which use them to identify new market opportunities & marketing strategies.
Risk Analysts: Asses and manage various types of risks that insurance companies face, this includes financial, operational & market risks. A big part of their responsibilities is developing risk mitigation strategies to safeguard the company's financial stability. 
What is an insurance analytics platform?
A risk management software solution, specially designed to help insurance companies leverage data analytics to improve their decision-making, manage risks more effectively and manage risks more efficiently. The data provides analysts with the insights they need to inform key stakeholders of potential threats to and opportunities for the business.
How big is the insurance analytics market?
As of 2022 & on a global scale, the insurance analytics market was valued at $11.71 Billion. It is expected to grow at a rate of 15.4% from 2023 through 2029. With an eventual value of $31.92 Billion.
How is data analytics transforming the insurance industry? 
The main aspect of data analytics that has proven to be game-changing is Cloud Computing. Cloud computing has and continues to improve the performance of analytics in real-time and in greater depth.  
Why do we need data analytics in the insurance industry?
With data analytics, an insurer enables itself to optimise every single aspect of its business using insights from data. This is known as data-driven decision-making. 
Industry Trends
In the world of insurance, stability has traditionally been the cornerstone, allowing for predictable risk assessment and steady growth. However, the once steadfast foundations of this industry are undergoing a profound transformation. Over the past few years, a series of short-term crises have shaken the very core of insurance. From a global pandemic to political unrest, supply chain disruptions, and extreme weather events, the landscape is evolving in ways unimaginable just two decades ago.
These short-term crises are not isolated incidents but rather symptomatic of larger, long-term trends. Previously, we referred to these trends as STEEP factors, encompassing Social, Technological, Economic, Environmental, and Political influences. Today, their impact is more pronounced than ever. Social instability, technological disruption, shifting demographics, and climate change are converging to create a fractured world. Insurers now face a daunting array of intensifying risks, both in terms of variety and frequency.
Consequently, these developments have brought about significant changes within the insurance industry itself. Let's explore some of these transformative shifts:
Market Evolution
The traditional insurance market is undergoing a seismic shift. The rise of digital channels and an expanded network of distribution points, including partnerships and embedded options, is disintermediating markets. This proliferation of policy options and easier access challenges the established dominance of carriers. Barriers to entry are diminishing, setting the stage for increased competition and innovation.
Operational Adaptation
Even before the pandemic, insurers were grappling with substantial changes across their operations. In multiple PwC CEO surveys, insurance leaders consistently identified disruption as their primary challenge. The pandemic further accelerated these changes, pushing the workforce and customer interactions into the virtual realm. This shift stressed various functions, including IT, HR, and sales, while upending many established assumptions and behaviours. The industry responded by experimenting with new approaches, but a sense of caution lingers as insurers remain vigilant for unforeseen challenges.
Technological Revolution
Insurers are striving to become tech-enabled, leveraging data from multiple sources to rapidly assess and price risk. Additionally, they aim to provide seamless customer experiences, offering information and insurance precisely when clients need it. Achieving this vision requires a flexible technological infrastructure and a strategic IT function. While progress is evident, most carriers still have a substantial distance to cover before becoming truly tech-enabled, as opposed to merely 'digital.'
Environmental and Social Responsibility
Environmental, Social, and Governance (ESG) considerations are now central to the insurance industry's continued relevance. Compliance with reporting requirements and maintaining a positive brand image are just the tip of the iceberg. Insurers are extending their responsibilities to help clients and society at large mitigate natural and human catastrophes, cybercrime, and other loss incidents. By doing so, they reduce claims, boost profitability, and ensure their long-term viability as carriers.
These proactive approaches not only reduce claims but also boost profitability and ensure carrier viability. As insurers grapple with these challenges, we anticipate four likely approaches:
Incremental Change: This aligns with the current and historical norm for most carriers. They adapt incrementally, often reactively, in response to STEEP developments. This approach involves modernizing certain key operational aspects, such as claims processing and customer service, albeit without a comprehensive vision for how cloud and digital transformation can enhance broader business and operations. Incremental change also includes defending or expanding market share, primarily by competing on price and refining loss mitigation and prevention measures. It often involves short-term cost-cutting and a slow adoption of data-driven service improvements. This approach may lack full funding and consistent C-suite support.
While it modernizes and enhances certain critical operational facets, such as claims processing, and customer service features like autopay and self-service options, it frequently falls short in adopting a comprehensive enterprise-wide perspective on how cloud and digital transformation can truly elevate the broader spectrum of business and operational functions
Safeguards its market position and bolsters its brand image among specific customer segments, usually by engaging in price-based competition.

Enhances the improvement of loss prevention and mitigation on the periphery.

Reduces costs usually by implementing short-term expense reductions.

Utilizes data at a leisurely pace when it comes to enhancing service experiences.

Employs data at a relaxed rate when improving service encounters.

 
The Customer-First Approach: Some insurers are restructuring their business and operating models to place the customer at the forefront. This entails aligning offerings and services with evolving customer needs over time. on the customer's needs. This entails fashioning personalized, all-encompassing insurance packages right at the moment of purchase, while seamlessly eliminating any friction by amalgamating service and support across our array of offerings.
The principle that carrier and customer success are indistinguishable is fully endorsed by business and operating models.

Encompasses a wide range of consumer and risk data sourced from sensors, telematics, and unstructured data to tailor coverage, offer a smooth service experience, mitigate risks, and earn the confidence of customers.

Provides user-friendly and educational AI-driven insurance and financial solutions for various stakeholders, including employers and their staff (group), enterprises (both commercial and personal lines), individual clients (across all coverage categories), and agents (across all business sectors).

Disseminates data from the mentioned applications and others both within the company and to pertinent collaborators in order to uphold a live grasp of customer requirements, actions, and risk assessments.

Aids policyholders and the community in proactively preventing losses by shifting from relying on probability-based risk management to adopting a deterministic approach. This, in turn, leads to a decrease in claim payments and an enhancement in overall profitability.

 

 
Pragmatic Evolution: Insurers adopting this approach orchestrate coverages, services, and support in response to changing customer requirements, offering a flexible and adaptable insurance experience.
Enhances the potential of cloud and digital advancements by reinventing the customer journey, establishing a beneficial cycle of support between technological empowerment, dissemination, and customer assistance.

Facilitates the process of transformation by optimizing crucial processes and mitigating risks in order to boost income, foster business creativity, encourage expansion, and enhance adaptability.

Explorations involving interconnected, multifaceted points of engagement, encompassing ecosystems and incorporated insurance.

Tailors insurance policies and offers convenient (self-)service through the utilization of consumer and market information to craft suitable, AI-informed options for specific customer groups.

To optimize the efficiency of AI from its inception and throughout its lifecycle, an automated framework is employed to gauge the effectiveness of AI bots.

Ensuring customer retention involves simplifying policy renewal procedures and showing careful consideration regarding the mode and frequency of communication.

 

 
Radical Reinvention: A few visionary insurers are creating unique business and operating models that redefine insurance and minimize risk. They aim to revolutionize the industry rather than merely adapt to change.
Partnerships play a crucial role in our strategic approach due to the reduced barriers to entry and the expanded array of consumer touchpoints, coverages, and coverage options. This requires us to move away from conventional business and operating models.

Consequently, inclusion is effortlessly integrated into virtually any transaction's point of sale through collaborative alliances and interconnected systems.

Utilizes cutting-edge artificial intelligence that functions discreetly, preemptively identifying the requirements of customers to the extent that it can adjust insurance policies appropriately with minimal or even no intervention from the purchaser.

Utilizes the information within its reach to collaborate closely with policyholders, communities, governmental, and private entities in order to proactively improve the factors contributing to and thwart the occurrence of natural disaster losses and cyberattacks.

 
Find BRILLIANT DATA
CAREERS & MORE Data JOBS
THAN ANYONE ELSE
- APPLY RIGHT

NOW
Harnham is one of the leading data recruitment companies in the world, and we are dedicated to helping data professionals find their ideal data job.
We're proud to have access to a global network of top employers and recruitment partners, and our team specialize in connecting data professionals to the right data and analytics career opportunities.
Whether you're looking for an entry-level data job or a senior-level analytics position with a top employer, we have the right opportunity for you. Search now to find the perfect data job to match your technical skills and industry experience.
We also provide a variety of career support services, such as resume and interview preparation, to help data professionals get the most out of their job searches. Follow us on LinkedIn for all the latest news and content: