London / £50000 - £70000 annum
MLOPS ENGINEER
REMOTE
COMPANY:
Harnham is working with an exciting Energy organisation who is provides engineering, consulting, and project delivery services to the energy, chemicals, and resources sectors.
RESPONSIBILITIES:
Collaborating closely with Data Scientists to enhance the efficiency of deploying Machine Learning models into production.
Devising and executing resilient, scalable MLOps pipelines to mechanize model training, testing, and deployment workflows.
Leveraging Python and other pertinent tools to construct and fine-tune the infrastructure, facilitating streamlined model operations.
Vigilantly overseeing and addressing issues in production ML systems, upholding their reliability and performance.
Assessing and integrating emerging technologies to bolster the effectiveness of MLOps procedures.
Engaging in dialogue with cross-functional teams to grasp their demands and furnish tailored solutions for their ML operational requirements.
REQUIREMENTS:
Hold a degree (BSc/MSc/PhD) in Computer Science, Data Science, or a related field.
Demonstrate a track record of successfully creating and managing MLOps pipelines in a corporate setting.
Possess a high level of expertise in Python and hands-on experience with pertinent frameworks and libraries including TensorFlow, Keras, and scikit-learn.
Exhibit proficiency in containerization technologies like Docker and proficiency with orchestration tools like Kubernetes.
Show proficiency in KubeFlow and/or MLFlow.
Display familiarity with major cloud platforms such as AWS, Azure, or GCP, along with a history of deploying ML models on these platforms.
Showcase exceptional problem-solving abilities and meticulous attention to enhancing MLOps workflows.
Communicate technical concepts effectively to individuals who may not have a technical background.
BENEFITS:
Earn a competitive annual salary between £50,000 and £70,000
Unlock avenues for professional development and career progression
Embrace flexible work arrangements that prioritize a harmonious work-life balance.
Join a dynamic, forward-thinking team that fosters collaboration and innovation at the cutting edge of the Machine Learning field.
NEXT STEPS:
If this role looks interesting to you, please reach out to Joseph Gregory

Senior Software Engineer
London
£80000 - £90000
+ Data & Technology
Permanent
London
SENIOR SOFTWARE ENGINEER
UP TO 90K + BENEFITS
LONDON – HYBRID
Node, Node.js, JavaScript, GCP, AWS, React, ReactJS, TypeScript, Amazon Web Services, Python, SQL
Company Overview:
We are thrilled to present an exceptional opportunity for a Senior Software Developer to join a pioneering scale-up company that is driving innovation in the automotive industry. As a senior role within the transactions team, you will predominantly focus on backend development, utilizing a cutting-edge tech stack that includes JavaScript, TypeScript, Node.js, AWS, MySQL, and more. This role also entails a significant involvement in Payments/Pricing solutions, making it an exciting proposition for seasoned developers seeking impactful projects.
Job Description:
As a Senior Software Developer, you will be a key player in our transactions team, contributing significantly to the backend development process. Your expertise in JavaScript, TypeScript, Node.js, AWS, and MySQL will be instrumental in shaping the future of automotive transactions. This role offers an exciting opportunity to work on high-impact projects and play a crucial role in the company's revolutionary advancements.
Responsibilities:
Collaborate closely with the transactions team to develop and enhance backend solutions for the automotive industry.
Leverage your expertise in JavaScript, TypeScript, Node.js, AWS, and MySQL to create robust and scalable applications.
Contribute to the design and implementation of Payments/Pricing solutions, ensuring seamless integration with existing systems.
Take ownership of technical decisions and architectural choices, driving innovation within the team.
Participate in code reviews, providing valuable feedback and ensuring code quality and best practices are maintained.
Stay updated with emerging technologies and industry trends, making recommendations for tooling and process improvements.
Foster a collaborative and inclusive work environment, mentoring junior developers and sharing knowledge with the team.
Experience Required:
Proven experience as a Senior Software Developer, with a strong focus on backend development.
Extensive proficiency in JavaScript, TypeScript, and Node.js, with a solid understanding of backend technologies.
Experience with cloud platforms, particularly AWS, and the ability to design and implement scalable solutions.
In-depth knowledge of database technologies, including MySQL or similar relational databases.
Previous exposure to Payments/Pricing solutions is highly beneficial.
Strong problem-solving and troubleshooting skills, with a keen attention to detail.
Excellent communication and collaboration abilities, with a track record of working effectively in cross-functional teams.
Salary and Benefits:
Our client offers a competitive base salary ranging from £80,000 to £90,000, reflecting the seniority and impact of this role. In addition, they provide a comprehensive benefits package, including hybrid/remote work options, company-wide business trips, and more. This is a unique opportunity to be part of a dynamic team revolutionizing the automotive industry.
How to Apply:
To apply for the Senior Software Developer position, please submit your updated resume. Kindly send your application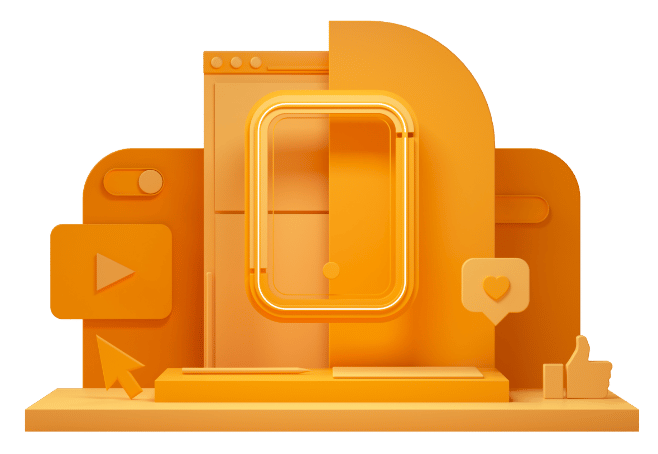 CAN'T FIND THE RIGHT OPPORTUNITY?
If you can't see what you're looking for right now, send us your CV anyway – we're always getting fresh new roles through the door.