CONSULTANT.E PROGRAMMATIQUE
Paris, Île-de-France / €40000 - €45000
CONSULTANT.E PROGRAMMATIQUE
PARIS (75) + TELE TRAVAIL
35-45K EUR

Dans le cadre de la croissance de leur activité programmatique, cette société américaine recherche son consultant programmatique. En cahrge de grands compte, vous serez force de proposition sur leur stratégie et le choix des technologies dans le but de développer le business respectifs de vos clients nationaux et internationaux. Si vous avez déjà une première expérience similaire avec une volonté d'intervenir sur des sujets stratégiques, ce poste est fait pour vous!

VOTRE RÔLE
Rattaché(e) au Head of programmatique, vous serez en charge de :
-Brief avant projet avec votre portefeuille client pour comprendre les besoins dont les objectifs business
-Mise en ligne de campagne programmatiques
-Analyses et reporting pour recommendations stratégiques

VOTRE PROFIL
-Bac +4/5 en Ecole de Commerce ou diplôme similaire
-Première expérience sur un poste similaire
-Maitrise d'un DSP du marché (DV360, mediamath, Amazon ou autre)
-Connaissance d'un outil Analytics (Google ou autre)
-Bon niveau d'anglais
-L'espagnol est un plus

MOTS CLÉS
DSP; dv360; programmatique; programmatic; RTB; media trader;


A New Harnham Group Company Is Borne | Harnham Recruitment post
I'm thrilled to announce the newest member of Harnham Group: Rockborne.  It's been 15 years since we first started Harnham and over that time we've seen the Data & Analytics industry go from strength to strength and become one of the world's most sought-after specialisms.  While innovation and progress have allowed the industry to flourish, it's been clear for a while now that the biggest threat to its continued success is a shortage of talent and, in particular, technical talent that can thrive in a business environment.  As highlighted in our recently published Data & Analytics Salary Guide, half of all data leaders believe that the junior members of their teams don't have the ability to articulate their work to non-technical stakeholders. Furthermore, they also believe that there is a significant need for those coming into the industry to learn how to better articulate their work and findings, improve their communication skills and to develop a better understanding of the nature the businesses that they work in.  To help counter this, we have created Rockborne, a new business designed specifically to train and place the next generation of Data & Analytics professionals into our clients' businesses.  Rockborne will take on regular cohorts of diverse, highly-skilled and exceptionally promising STEM graduates and put them through an intensive 16-week training program designed to ensure that they not only have the most up to date technical knowledge, but also the business acumen and softer skills required to thrive in their careers.  They will then be placed as Consultants in leading data teams across the country for two years, at which point their current employer will have the choice to keep them on permanently at no additional cost. The consultants will also have the opportunity to undertake three weeks of training, prior to their placement, tailored to the business they are entering so that they are fully prepared to hit the ground running and add value.  To lead this new venture for the Harnham Group, we have put together an industry-leading team with Neil Berry as CEO. Neil brings a long career of experience in the  Data & Analytics market, working across multiple sectors and industries delivering transformational change. His experience at several of the world's foremost Data & Analytics consultancies, including most recently as a partner at both KPMG and IBM, makes him the ideal person to lead Rockborne's senior management team.  He'll be working alongside former dunnhumby, Experian, Accenture and IBM'er Gareth Mitchell-Jones who joins us as Chief Revenue Officer; Waseem Ali, formerly of Virgin Care, General Assembly, Cloudstream Partners and Lloyd's of London, as Chief Data Officer;  and former Barclays, JP Morgan and Jane Street campus lead Amy Foster, who will serve as Rockborne's Chief Talent Officer. We believe that this team enables us to really address the issues within the industry, and allow the Graduate Consultants they produce to be set for success.  As the next part of our journey, Rockborne is set to continue the mission already pursued by our other Harnham Group companies; to help the world of Data & Analytics innovate and flourish, to provide opportunities for those who work in the industry to thrive, and to create a more diverse and inclusive workforce.  You can learn more about Rockborne here or by contacting one of the team at neilberry@rockborne.com, garethmj@rockborne.com, waseemali@rockborne.com, or amyfoster@rockborne.com.

The State of Contract Jobs in Data Analytics Across the US
The State of Contract Jobs in Data Analytics Across the US
No matter where you stand on your preference for freelance versus permanent roles, there has certainly been a swell in the number of contracting Data & Analytics professionals in markets across the world. For example, in our New York office, in the first three months of 2023, we have already seen more than half the number of new temporary contract positions come up as were listed during the whole of 2022.
What's driving this growth? While there are a number of intermingling factors at play, here are three trends that Jose Gomez, Managing Consultant for Harnham in New York, has noticed in the current contract market.
Testing the Waters
Gomez considers 'contract-to-hire' as the number one recruitment trend in the interim sector at the moment. He describes the contract-to-hire method as an opportunity for both parties to 'try before you buy', by entering into a contract that initially lasts for three to six months but can be converted into a permanent job at any time.
For an employee, this means they can test the water in an unfamiliar firm to see whether they enjoy the job and workplace environment. For the employer, it is an invaluable way to try out a promising candidate for a specific project but postpone the administrative and financial implications of a permanent job offer, until they are certain they've found the right fit. A short-term commitment from both sides can ultimately lead to a long-term solution that suits both the employee and employer.
A Project-Based Approach
Another significant trend that is driving contracting markets is project urgency. Regardless of wider global events and uncertain financial markets that may influence whether a business commits to growing its headcount, there are a number of time-sensitive projects that still need to go ahead. These tend to have a clear start and finish date mapped out.
Bringing in professionals on a short-term basis who are accustomed to hitting the ground running without the employer needing to commit to the paperwork and costs of a permanent hire, means these urgent projects can still be completed by their deadlines.
With the growing importance of Data and Analytics for many organisations, this is translating into a tangible uptick in the number of contracting positions we are filling for clients, with many looking to hire into multiple project-based roles. This approach also means that employers benefit from the experience of contractors who have worked on a diverse range of projects across different firms.
The Impact of Evolving Technology
A third trend powering demand for contract work in the sector is Artificial Intelligence (AI). Everyone has heard of ChatGPT, but what is it all about? For Harnham's specialist recruitment consultants, AI is our bread and butter and we are seeing a growing call for Machine Learning (ML) engineers who can work in numerous programming languages and data models.
Given the current trajectory of the Data & Analytics market, we expect to see all three trends continue to grow going forwards, leading to lots of opportunities for contract work.
Should someone currently in the 'permanent' camp consider a switch? We find that contracting work does not fit a specific demographic, it's a personal lifestyle choice. For some, the flexible, freelance lifestyle is highly desirable and offers many benefits, but it is quite different from the permanent approach and therefore won't suit everyone.
Before placing any contractor into a role, we set up an agreement between the employer and contractor to cover all eventualities. Harnham's recruitment consultants are highly experienced at matching the right contractors with the right businesses and we provide contracts on a part-time and full-time basis.
The great advantage of this type of employment is that recruitment can be extremely quick and efficient. We have seen the process from interview to job offer to signing agreements happen within two days, which is an extremely fast turnaround. And whilst contractors generally don't receive the same company benefits as permanent staff, at Harnham we do offer benefits to the contractors we have on our books.
Interested in hiring a data contractor for an upcoming project or expanding your team with a permanent data professional? Our expert team knows the market inside out, and how to reach the best talent out there, get in touch today.

The Fastest Growing Sectors for Contract Work
The Fastest Growing Sectors for Contract Work
Despite economic uncertainty across the globe, several sectors are continuing to experience growth, which has led to a steady flow of employment opportunities for Data & Analytics professionals. This is particularly for contract roles that require niche expertise and skills to complete specific, short-term projects.
Which sectors have been experiencing an upward trajectory? Here's a look at five industries across the globe that are seeing sustained growth and consequent demand for specialist contract talent:
Artificial intelligence (AI): AI is a key growth sector that is powering demand for contract work for Data & Analytics professionals. ChatGPT, GPT-4, and Chatbots are written about in the media on a daily basis, and behind the scenes, our specialist recruitment consultants are busy sourcing Machine Learning (ML) engineers who can work in various programming languages and data models for our clients.
Information Technology: with remote and hybrid working setups firmly in place, businesses are more reliant than ever on Information Technology and the specialists behind it. Tech roles are in growing demand at software and hardware companies, as well as internet and related service providers and app development.
Cyber Security: barely a day goes by without news of a cyber security breach at organisations of all sizes. This is fuelling a growing demand for Cyber Security professionals to support businesses as they try to defend themselves against the evolving threat of ever more sophisticated scams and hackers.
Telehealth Services: the Telehealth sector distributes health-related services and information using digital information and equipment, such as remote patient/doctor contact, and long-distance monitoring, advice, and intervention.
Green Manufacturing: as international governments work to reduce their nation's impact on the environment, including the UK's net zero strategy and energy revolution, the Green Manufacturing and Energy sectors in are experiencing sustained growth. Ongoing investment is on the cards, leading to many thousands of jobs over the coming years to fuel progress.
In reality, there are many more growing sectors with Data & Analytics gaps to fill. The final Tech Nation report, published in March, shares that after an 'explosive' decade, the UK's tech ecosystem is valued at more than $1 trillion and expected to hit $2.6 trillion in the next decade, or higher if the conditions are right.
For this to be possible the report states that, among other factors: "capital and talent must continue to be efficiently recycled through the ecosystem to create additional value".
The demand for Data & Analytics professionals for permanent and contract-based roles, across global markets is showing no signs of slowing down. The only stumbling block is finding the sector and project that ticks all the boxes. Harnham's consultants are highly experienced at matching the right people with the right businesses and helping to place talent at all levels on a part-time and full-time basis, depending on the needs of the organisation.
Interested in hiring a data contractor for an upcoming project or expanding your team with a permanent data professional? Our expert team knows the market inside out, and how to reach the best talent out there, get in touch today.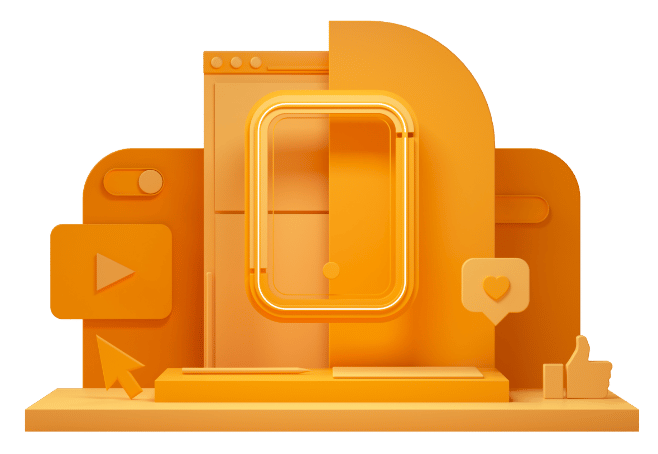 CAN'T FIND THE RIGHT OPPORTUNITY?
If you can't see what you're looking for right now, send us your CV anyway – we're always getting fresh new roles through the door.