Location: London
Salary: £55,000
WFH: Hybrid - London
Role
I am seeking a highly skilled CRO Consultant to join a world-leading insurance company. As a consultant, you will be responsible for working with clients to optimise their websites and online platforms to increase conversion rates and drive revenue growth.
Responsibilities:
Conducting in-depth analyses of clients' websites and online platforms to identify areas for improvement in conversion rates
Developing and implementing effective conversion rate optimisation strategies and tactics
Conducting A/B and multivariate testing to determine the most effective website design, messaging, and calls-to-action
Providing clients with regular reports on the success of their optimisation efforts
Collaborating with clients' marketing and web development teams to implement optimisation strategies and tactics
Staying up-to-date on industry trends and best practices in conversion rate optimisation
Requirements:
3+ years of experience in conversion rate optimisation
Proven track record of increasing conversion rates for clients
Expertise in A/B and multivariate testing methodologies
Strong analytical skills and attention to detail
Excellent communication and collaboration skills
Knowledge of web design and development principles
HOW TO APPLY
Please register your interest by sending your CV to Olawale Garuba at Harnham via the Apply link on this page
KEY TERMS
IBM, Coremetrics, Google Analytics, GA, Omniture, SiteCatalyst, Adobe Analytics, Analyst, Web, Digital, Online, Website, Financial Services, Finance, A/B, Test, Split, Multivariate, MVT, Tracking, Code, Tagging, Tags, Insight, Client, Agency, Management, Strategy, CRO, Conversion, Optimisation, Optimizely, Test and Target, Adobe Target, Maxymiser, VWO, Visual Website Optimiser

How Big Data and Risk Analytics Can Help Fight Climate Change | Harnham US Recruitment post
Data is all around us. We use it to calculate our calories and our steps to ensure a healthy body. We use it track our packages and ensure delivery to the right location. We look to it to check the weather for exercise, driving conditions, and in extreme cases, safety preparedness. But, could we use it to fight climate change? Could we use it to reign in swiftly rising temperature changes which could affect our food and ecosystems? Greener Choices for Greener ProductsPeople have more choice than ever before. They also have information at their fingertips and can see at a glance the benefits or the drawbacks of purchases. From how their food is grown to how far their food is delivered to the practices of companies from oil and gas producers to the wearables on their wrist.Climate change and Big Data have been linked, but mostly to determine greenhouse gases and effects of pollutants. But with the rise of consumer advocacy groups, farm-to-table traditions, micro-and macro-farming, and a desire to know more about what we're putting into our bodies, consumers are dictating greener options from the markets.The Business of Climate Risk AnalyticsAs consumers take note of climate change, companies are merging knowledge of climate change risk into their financial decision making. How will climate change their business practices? How will it be scaled based on how climate science rules inform financial risk assessments not yet developed?The markets need just as much information as consumers when it comes to climate risk. These assessments are intended to businesses determine consequences, responses, and likelihood of the impacts of their actions. Enter climate risk analytics.Climate Risk Analytics uses risk assessment and risk management based on natural disasters and their impact. However, the climate is not in a static state. It's ever-changing and those changes are often in the extremes with little information related to averages. This complicates risk assessments as do the differences in regional projections.How AI Can HelpBig data combined with climate risk analytics is getting an additional boost from artificial intelligence. AI techniques are being used for a variety of situations such as disease tracking, crop optimization, and monitoring everything from our heartbeat to endangered species.Solutions from advances in Deep Learning and Machine Learning could solve global environmental crises while assuaging financial risk with predictive modelling. Yet barriers to effective solutions from AI include cost and regulatory approval. But if these items weren't an issue? We could determine such vital information as water availability and ecosystem wellbeing.Water and ecosystems aside, AI can help: Track and monitor endangered speciesImprove energy efficienciesOptimize wildlife conservation Fight poaching of endangered speciesTrack mosquito populations to prevent diseaseWarn populations of upcoming storms• Inform agriculture, health, and climate studiesDetermine water, forest, and urbanization changesSome vineyards in California use AI to determine if vines receive enough or too much water.AI's ability to process large amounts of information quickly are a boon to the ever-changing climate, its risk assessments for businesses, and its benefits to consumers and investors who want to know what businesses are doing to keep everyone safe.In Honor of Earth DayThis week we celebrate Earth Day. It's a day to remember and honor the earth who gives us our air, our food, our animals, plants, fish, and so much more. From Greta Thunberg's School Strike for Climate to Naomi Klein's book, The (Burning) Case for a Green New Deal, climate is front and center of our thoughts and our survival.Here at Harnham, we are specialists in risk analytics recruitment and have a range of vacancies on offer for skilled professionals. Want to be part of the movement working with Climate Risk Analytics or the effect of Artificial Intelligence in our environment? Harnham may have a role for you. From Big Data & Analytics to the Life Sciences, there's something for everyone interested in the Data industry.Check out our current vacancies or contact one of our expert consultants to learn more.  For our West Coast Team, contact us at (415) 614 – 4999 or send an email to sanfraninfo@harnham.com.  For our Mid-West and East Coast teams contact us at (212) 796-6070 or send an email to newyorkinfo@harnham.com.  

Sectors Being Transformed By Computer Vision | Harnham Recruitment post
Despite previously covering how Computer Vision functions, we didn't even scrape the surface when it comes to the wide-ranging capabilities of the technology and how advancements in the sector are leading to ground-breaking developments across numerous industries. Think of a core industry and you are likely to find a Computer Vision application already in process. At the very least, plans for it to be implemented in the near future are in motion.  This application of Computer Vision is resulting in improved processes, enhanced consumer experiences, reduced costs and increased security.So where is Computer Vision currently being put into action and what are the real-world implications of its capabilities? AgricultureFarming is a notoriously time-intensive industry, with profits and success reliant on both the efficiency of processes but also the health of crops and livestock. Monitoring the health and wellbeing of animals and plants is a full-time job that often relies on subjective human judgement. But, if warning signs are missed, this can have devastating consequences on yields and livelihood. The combined use of automatised technology such as drones, satellite images and remote sensors can gather huge amounts of data which Computer Vision technologies can utilise to provide comprehensive, real-time monitoring of crop growth and quality as well as animal behaviours. And, crucially, all without manual intervention. For crops this may translate to information on soil conditions, irrigation levels, plant health, and local temperatures. This could have ground-breaking results for an industry where time really is money.The ability to detect plant disease at an early stage should also not be overlooked. Automatic image-based plant disease severity estimation using Deep Convolutional Neural Network (CNN) applications were developed, for example, to identify apple black rot. This will allow farmers to react to potential problem areas at an early stage, distribute available resources efficiently and hopefully avoid any yield loss. RetailIn the retail world, alongside existing security cameras, Computer Vision algorithms can automatically evaluate video material and study customer behaviour. This was particularly relevant during COVID-19 restrictions where the number of people in shops could be monitored automatically in line with the maximum number allowed. In some cases, this would then be attached to an alert system such as a green or red light to stop more customers from entering.Delving deeper, these same techniques can be used to analyse the chosen routes of customers through a store or departments, how long they stay at particular shelves and what they ended up buying. These capabilities can then have implications on the design, structure, and an optimised placement of products.EducationRemote learning has brought about numerous unique challenges, for teachers engaging their class in their lesson became a new challenge – mainly as it is very difficult to constantly monitor the engagement of that class and reengage those students. Engagement detection systems offer a potential solution, where Computer Vision and Deep Learning can detect less engaged students and notify the teacher. This will help with a teachers limited time – signalling to individual students needing extra attention or being able to see if enough students are disengaging to make reengaging the whole class worthwhile. In a similar vein, Computer Vision and Deep Learning can be used to train an AI model that is able to detect if pupils are looking at someone else's paper during an examination. Augmented reality Computer Vision is a core element of augmented reality apps. This technology helps AR apps to detect physical objects (both surfaces and individual objects within a given physical space) in real-time and use this information to place virtual objects within the physical environment. Ikea for example has used the technology to allows prospective customers to test out products at home using the Ikea Place app. Facial recognition Facial recognition technology is commonly used to match images of people's faces to their identities. This is crucial for biometric authentication – allowing mobile phone users to unlock their devices by showing their face. The camera sees the image and the phone analyses it to identify whether the person is authorised on this device – all in just a few seconds.  Healthcare Image information accounts for 90 per cent of all medical data, making it a key element in the medical field. Many diagnoses are based in image processes – such as X-rays and MRI scans. And image segmentations help in medical scan analysis – for example, computer vision algorithms can detect diabetic retinopathy, the fastest-growing cause of blindness. Cancer detection is another key example where the technology is being harnessed to diagnose different forms of cancer. This is particularly useful when examining areas that include tumours but also sections that may appear as tumorous but are benign. The computer vision algorithm identifies the tumours and is not confused by the normal areas that resemble tumours.With the global Computer Vision market size on track to reach $41.11 billion by 2030, the capabilities that the technology can offer will continue to revolutionise numerous industries and bring about life altering and potentially lifesaving solutions.Intrigued by Computer Vision and wondering how to break into the sector? Take a look at our latest Data Science jobs or get in touch with one of our expert consultants to find out more. 

A New Harnham Group Company Is Borne | Harnham Recruitment post
I'm thrilled to announce the newest member of Harnham Group: Rockborne.  It's been 15 years since we first started Harnham and over that time we've seen the Data & Analytics industry go from strength to strength and become one of the world's most sought-after specialisms.  While innovation and progress have allowed the industry to flourish, it's been clear for a while now that the biggest threat to its continued success is a shortage of talent and, in particular, technical talent that can thrive in a business environment.  As highlighted in our recently published Data & Analytics Salary Guide, half of all data leaders believe that the junior members of their teams don't have the ability to articulate their work to non-technical stakeholders. Furthermore, they also believe that there is a significant need for those coming into the industry to learn how to better articulate their work and findings, improve their communication skills and to develop a better understanding of the nature the businesses that they work in.  To help counter this, we have created Rockborne, a new business designed specifically to train and place the next generation of Data & Analytics professionals into our clients' businesses.  Rockborne will take on regular cohorts of diverse, highly-skilled and exceptionally promising STEM graduates and put them through an intensive 16-week training program designed to ensure that they not only have the most up to date technical knowledge, but also the business acumen and softer skills required to thrive in their careers.  They will then be placed as Consultants in leading data teams across the country for two years, at which point their current employer will have the choice to keep them on permanently at no additional cost. The consultants will also have the opportunity to undertake three weeks of training, prior to their placement, tailored to the business they are entering so that they are fully prepared to hit the ground running and add value.  To lead this new venture for the Harnham Group, we have put together an industry-leading team with Neil Berry as CEO. Neil brings a long career of experience in the  Data & Analytics market, working across multiple sectors and industries delivering transformational change. His experience at several of the world's foremost Data & Analytics consultancies, including most recently as a partner at both KPMG and IBM, makes him the ideal person to lead Rockborne's senior management team.  He'll be working alongside former dunnhumby, Experian, Accenture and IBM'er Gareth Mitchell-Jones who joins us as Chief Revenue Officer; Waseem Ali, formerly of Virgin Care, General Assembly, Cloudstream Partners and Lloyd's of London, as Chief Data Officer;  and former Barclays, JP Morgan and Jane Street campus lead Amy Foster, who will serve as Rockborne's Chief Talent Officer. We believe that this team enables us to really address the issues within the industry, and allow the Graduate Consultants they produce to be set for success.  As the next part of our journey, Rockborne is set to continue the mission already pursued by our other Harnham Group companies; to help the world of Data & Analytics innovate and flourish, to provide opportunities for those who work in the industry to thrive, and to create a more diverse and inclusive workforce.  You can learn more about Rockborne here or by contacting one of the team at neilberry@rockborne.com, garethmj@rockborne.com, waseemali@rockborne.com, or amyfoster@rockborne.com.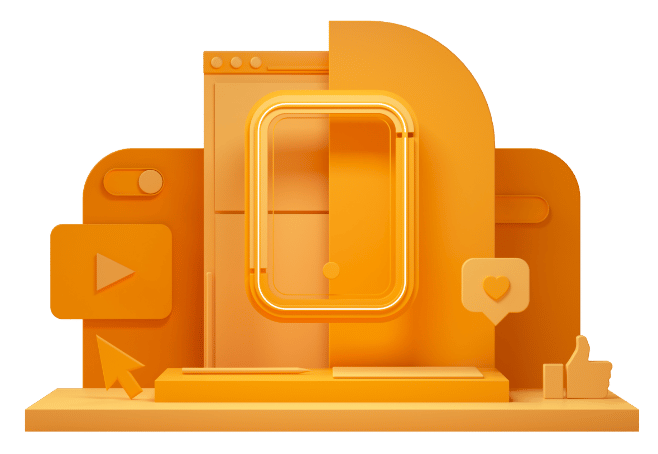 CAN'T FIND THE RIGHT OPPORTUNITY?
If you can't see what you're looking for right now, send us your CV anyway – we're always getting fresh new roles through the door.