BUSINESS ANALYST - (CONTRACT)
£300-400 PER DAY (OUTSIDE IR35)
3 MONTHS
REMOTE
Are you confident dealing with stakeholders? A global Retail company is looking for an experienced Business Analyst to come in and help manage a migration project.
THE COMPANY:
This institution is one of the biggest and well known in the world. And makes up a major part of the retail Industry in the UK.
THE ROLE:
This role requires someone with strong communication skills. You will be interacting with stakeholders gathering requirements and dealing with tech teams aiming to manage expectations and keep processes on track.
Specific duties as a Business Analyst include:
Strong communication skills
Being the bridge between Stakeholders and the Tech teams
Liaising with Stakeholders and gathering requirements
YOUR SKILLS AND EXPERIENCE:
The successful Business Analyst will have the following skills and experience:
Strong experience on migration projects
A proven track record of responding to stakeholder requests quickly and efficiently
Describing the work undertaken in clear and concise terms to non-technical stakeholders
Strong experience with Agile and Waterfall methodologies
THE BENEFITS:
The successful Business Analyst will receive £300-£400 per day over an initial 3-month contract with a chance of extension.
HOW TO APPLY:
Please register your interest by sending your CV to Kamil Klimek via the Apply link on this page.

Keepers of the Data Kingdom: the Analytics Engineer | Harnham US Recruitment post
If it seems the Data world is drilling down further into niche specialities, you're right. Considering the swathes of information sent and received on a day-by-day, minute-by-minute, and second-by-second basis, is it any wonder? The sheer volume, depending on your business and what you want to know, requires not just a Data team, but must now include someone with a particular skillset, including the tech-savvy analyst who can speak to the executive team.So, who holds it all together? These swathes of information. Who organizes the information in a cohesive order, so anyone with a map, can make their own analyses? Enter the Analytics Engineer.What Makes an Analytics Engineer an Analytics Engineer?Though it's a rather new speciality within the Data Scientist scope—think Machine Learning Engineer, Software Engineer, Business Analyst, etc—at its core, the definition of an Analytics Engineer is this: "The analytics engineer sits at the intersection of the skill sets of data scientists, analysts, and data engineers. They bring a formal and rigorous software engineering practice to the efforts of analysts and data scientists, and they bring an analytical and business-outcomes mindset to the efforts of data engineering." Michael Kaminsky, consultant, and former Director of Analytics at Harry's.In other words, analytics engineers, using best software engineering practices transform data through testing and documentation so that data analysts begin with cleaner data to analyze. As technically savvy as the engineer must be, they must also be able to explain to stakeholders what they're looking at so they can formulate their own insights. Five Roles and Responsibilities of the Analytics EngineerLike all new niche specialities, there are core responsibilities to consider as well as that of skillsets required to either study to become an Analytics Engineer or to discover if you're one already. How? Consider the questions you ask, your studies within Data Science, Computer Science, Statistics, and Math, and your balance between technical skills and soft skills. Below are five things to consider when thinking about this role:Programming language experience. Experience with programming languages like R and Python along with strong SQL skills which are at the core of this role.  DBT technology knowledge. As the driving force behind the rise of Analytics Engineer as a separate role, it's imperative anyone interested in pursuing it should have a firm grasp of DBT — the Data Build Tool — that allows the implementation of analytics code using SQL. Data tracking expertise using Git. Data modelling. Clean, tested, and raw data which allow executives and analysts to view their Data, understand it within the database or its warehouse. Data transformation. Analytics Engineers determine what Data is most useful and transform it to ensure it fits related tasks. It's part of building the foundational layer so businesses can answer their own questions. Key Changes Leading to the Shift in Data RolesWith every technological advancement their comes new players to the field. The difference is here is that the job description already existed. We were only missing a title. But from the traditional Data team to the modern Data team, there are a few key changes that point directly to the rise of this niche field. Cloud warehouses (like Snowflake, Redshift, BigQuery) and the arrival of the DBT the foundational layer which can be built on top of modern data warehouses are the first two that come to mind. Then, the Software-as-a-Service (SaaS) tools like Stitch and Hevo are capable of integrating Data from a variety of sources, and the introduction of tools like Mode and Looker allows anyone interested in drawing insight from Data to do so on their own.Who Needs an Analytics Engineer? Small or Large Businesses?The short answer is it depends. But the general rule follows that while both large and small companies can benefit from having this professional on their staff, there are different things to consider. For example, a small business may be able to find what they need in a single individual. The Analytics Engineer is something of a jack-of-all-trades. Larger businesses, on the other hand, may already have a Data team in place. In this case, an Analytics Engineer adds to your team, something like an additional set of eyes increasing insight drawn from those large swathes of Data we spoke about earlier.So, what's next for the role of Analytics Engineer? Who knows? The roles of any Data industry professional is constantly evolving. If you're interested in Analytics Engineering, Machine Learning, Data Science, or Business Intelligence just to name a few, Harnham may have a role for you. Check out our latest Data & Analytics Engineering jobs or contact one of our expert consultants to learn more.  For our West Coast Team, contact us at (415) 614 – 4999 or send an email to sanfraninfo@harnham.com. For our Arizona Team, contact us at (602) 562 7011 or send an email to phoenixinfo@harnham.com. For our Mid-West and East Coast teams contact us at (212) 796-6070 or send an email to newyorkinfo@harnham.com.  

Business Intelligence Is About Asking The Right Questions | Harnham US Recruitment post
You've dotted all the 'Is', crossed all the 'Ts'. You've ensured your business priorities were aligned with your mission and objectives. But, how can you know if you're on the right path, especially in light of today's uncertainties. Your crystal ball may be in the cloud, but to find its clarity, you have to be asking the right questions. Below are three questions to consider moving forward.1. How Collaborative Are We?As businesses shift online and teams expand globally, collaborative business intelligence streamlines decision-making. A combination of BI tools, software, and social technologies to inform, engage, analyze, and form insights of what customers want and need.This form of collaboration takes decision-making out of its siloes. Not unlike the Socratic method, collaborative business intelligence solves problems through shared information to find common ground. Using business intelligence software to provide opportunities for predictive modeling, visual analysis of data and business metrics, businesses analysts can interpret and inform, in a more efficient streamlined process.2. How Secure is Our Data?Whether big business, small business, or medium business, no one is immune to cyberattacks. The ever- increasing rise of these attacks pinpoints just how important keeping data secure is for all businesses. Breaches cause not only monetary loss, but ultimately, consumer trust leading to more loss. The importance of Data security cannot be overstated. Now that a majority of businesses are making flexible and remote work options available, it's imperative businesses work to keep data secure. Consumers today are much more concerned today about how and why their Data is used, and many may decline to offer it, not wanting to put themselves at risk of a possible cyberattack. 3. What's the Best Platform to Drive Actionable Insights from Our Analytics?Much like the trend of collaborative BI, businesses are focused on combining business processes and workflows into one platform, so everyone has access to the same Data. It's within these platforms, that businesses cannot only determine what action to take and implement those actions all in one place.Platforms become the hub of the wheel and the spokes are analytics of a particular industry, business, or department in which insights can be implemented. Some platforms on the move include Sisense and Sharepoint. Google Analytics Intelligence (GAI) might be the most well-known especially if you're just getting started asking the right questions for your business. If you want insight into the state of your business, know any major consumer traffic changes, or want to know the probable conversion rate of web browsers to customers, GAI can help you get those answers. Because it uses machine learning to help, it's important to know not necessarily what questions to ask, but how to ask them.How to Ask a Computer the Right QuestionsIf you've been working in a collaborative BI team and asking each other questions based on the data you've collected, it may be a bit of a mindset shift for asking questions of a computer. So, how you phrase your question, what you want to know, and how you ask may require a bit of thought to find the answers you're looking for.Below are a few guidelines to consider when posing the questions.Follow the TrendIf you want to know what's trending in your business, you might ask: How many products were sold last week?How many customers did I have today?Where are my customers located?What time were the most customers shopping? Which is Best?When you want to know what product is selling the most and through which means. Follow the performance. These questions might include:Which channel converted the most customers?Which product sold the most? Which product sold the least?Which hour was best for customer traffic?Compare and ContrastThese are questions or commands that enable you to compare two sets of data side by side, such as how your business performed week to week, day to day, or year to year.While most questions begin with 'which' or 'how', the compare and contrast questions can get a bit more complex. In these questions, you begin with what you want to know such as conversion rate, revenue shares, traffic, or trend. As this year comes to a close, what questions will you ask of yourself? Are you ready for a change? A new role? If you're a business, what questions will you ask to move your company forward in the new year?If you're interested in Big Data & Analytics, we may have a role for you. Check out our business intelligence jobs or contact one of our expert consultants to learn more.  For our West Coast Team, contact us at (415) 614 – 4999 or send an email to sanfraninfo@harnham.com.  For our Mid-West and East Coast teams contact us at (212) 796-6070 or send an email to newyorkinfo@harnham.com.  

Why Business Intelligence Is More Important Than Ever In 2022 | Harnham Recruitment post
Business Intelligence is one of the oldest divisions of Data & Analytics. In 1958, Hans Peter Luhn published his (now) world-renowned article on 'A Business Intelligence System'. This would later become the grounding for how Business Intelligence is understood and used in companies across the globe. Within this article, Luhn identified how technology could be used to cleverly analyse data instead of the process needing to be done manually. It is unlikely that Luhn could ever have comprehended how crucial his model for Business Intelligence would become. But with the creation of the internet in 1983 and its subsequent evolution, the amount of data produced which can be compiled and analysed is almost unfathomable – 2.5 quintillion bytes every single day. In 2020, there was 44 zettabytes of data in the world, and this is expected to increase to 175 zettabytes by 2025. While not all of this data will be used for analysis by businesses, a large percentage of it will be. By using specialist tools and technology, this treasure trove of information can be efficiently analysed and then transformed into digestible insights. From large corporations to smaller SMEs, Business Intelligence, data capture and analysis form the solid basis of decisions made by business leaders.Business Intelligence has been fast-trackedIn 2020, 54 per cent of businesses agreed that cloud-based Business Intelligence was vital to their success, compared to only 10 per cent in 2012. This vast increase has been closely linked with the coronavirus pandemic which swept the globe in 2020. As many businesses were forced to become online-first, the most streamlined process which enabled teams to continue working, creating, and selling efficiently was through the adoption of Business Intelligence tools, such as SaaS products, embedded analytics, and data visualisation. With the use of such tools, businesses have found their decision-making processes to be five-times faster. The future of Business IntelligenceThe Business Intelligence market is expected to hit record highs of $33 billion by 2025. While most firms have adopted some sort of Business Intelligence tool, it is expected that a third of large-scale organisations will take this one step further by 2023. AI, Machine Learning, and complex adaptive systems are suspected to be the next investment for the business giants of the world. In recent research undertaken by BI Survey, the three most important Business Intelligence trends expected to be seen in 2022 are data quality/master data management, data-driven culture, and data governance. All three areas point to two key messages: In 2022, businesses are looking to gain further access to good quality, reliable data to see a consistent trend of positive decision making. This in turn will improve audience and demographic understanding and ultimately help to drive more conversions. In 2022, the creation of a data-first culture will be the top priority for most business leaders. All members of staff, regardless of job title, will be encouraged to understand and recognise the value of data and the role it plays in the success of the company. Both messages rely heavily on the implementation and evolution of Business Intelligence. From the easy compilation of huge datasets to the creation of easy-to-read, digestible information, which is accessible to the whole team, it's clear that the need for Business Intelligence in 2022 will only grow. If you are interested in working within Business Intelligence, or are seeking BI specialists to help grow your company's Data & Analytics abilities, take a look at our latest Business Intelligence jobs or get in touch with one of our team today who will be able to help.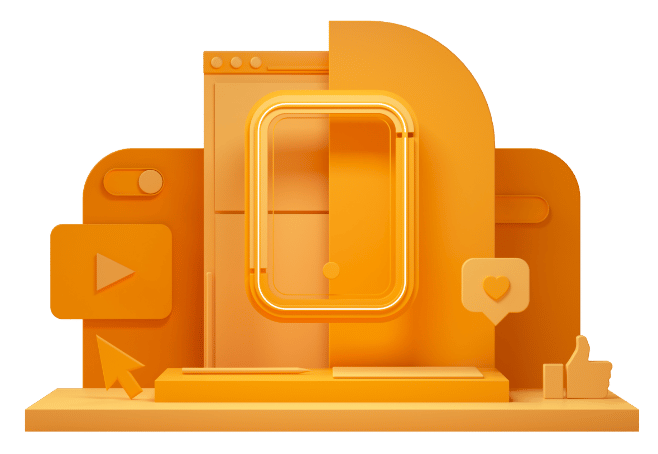 CAN'T FIND THE RIGHT OPPORTUNITY?
If you can't see what you're looking for right now, send us your CV anyway – we're always getting fresh new roles through the door.