Seattle, Washington / $270000 - $366000
Job Title: Vice President of Bioinformatics
Location: Seattle, WA
Job Summary:
The Vice President of Bioinformatics will be responsible for leading and managing all aspects of the bioinformatics department. This individual will provide strategic direction and oversee the design, development, and implementation of bioinformatics algorithms, methods, and workflows to support the company's research and development efforts. The VP of Bioinformatics will work collaboratively with cross-functional teams to ensure that the company's bioinformatics capabilities are world-class and enable the discovery of novel insights and drug targets.
Key Responsibilities:
Provide leadership and direction for the bioinformatics team to ensure that the company's research and development programs are well-supported and enabled by state-of-the-art bioinformatics capabilities.
Work collaboratively with cross-functional teams to identify and prioritize bioinformatics needs and develop and implement strategies to address them.
Oversee the design, development, and implementation of bioinformatics algorithms, methods, and workflows to support drug discovery efforts.
Develop and maintain a culture of innovation, continuous learning, and knowledge sharing within the bioinformatics team.
Stay abreast of new developments and trends in bioinformatics and incorporate them into the company's capabilities and workflows as appropriate.
Build and maintain relationships with external partners, including academic institutions, to ensure that the company is aware of the latest developments in bioinformatics and has access to the best talent in the field.
Qualifications:
Ph.D. in bioinformatics, computational biology, or a related field, with a minimum of 10 years of experience in the field.
Demonstrated experience leading and managing bioinformatics teams in a research or drug discovery setting.
Expertise in the design, development, and implementation of bioinformatics algorithms, methods, and workflows, with a track record of delivering impactful results.
Strong understanding of the drug discovery process and the role of bioinformatics in supporting it.
Excellent communication skills, including the ability to effectively communicate complex scientific concepts to a broad audience.
Demonstrated ability to work collaboratively with cross-functional teams and external partners.
Strong leadership skills, with the ability to motivate and inspire a team of highly skilled bioinformatics professionals.
Experience in the pharmaceutical or biotechnology industry is preferred.
Benefits:
$270,000 - $366,000
Bonus Structure
Comprehensive Benefits
401k w/ company match
Competitive PTO
Please apply and send CV

The Importance of Open Source in Bioinformatics | Harnham US Recruitment post
We learned quite a bit during the pandemic – people can be just as productive from their home office as at the office, food can be picked up or delivered with little to no contact, and large-scale health threats can be bring minds together to solve major issues in relation to those threats.
When a group can come together with all the necessary information openly accessible to all, open source becomes more than about open source computer software, but is a promise of open exchange and collaboration.
So, what does this tell us? That not only does open source have a role in the fight against current pathogens but those to come as well. Without making Data, tools, and software open to combat these issues in the Bioinformatics and Life Sciences fields, it could be much more difficult and take that much longer to solve these problems. But when information is shared openly, everyone benefits – collaborators, researchers, and community.
The Key to Open Source in Bioinformatics and Beyond
There are always lynchpins that hold new thoughts in place and open source is no different. Everyone benefits from the sharing of Data, research, tools, analysis, and more, but a key factor is the large-scale group of scientists both public and private working together. Add to this providers, government entities, health and other institutions, and when all is openly available everyone can see and contribute. Open collaboration is the best way to ensure that new information is collected, analyzed, and saved for future generations and current bioinformatics professionals to safeguard against future of health anomalies.
In an accessible environment, even those who aren't experts will be able to review and analyze Data. And with the addition of biological researchers to consult and translate their findings, more and more projects will be able to help advance and address current and future issues related to human disease.
Why is Open Source important in Bioinformatics?
The future benefits of Open Source go well beyond its first incarnation as simply open source software in which anyone could modify the source code. But as a key to unlocking the importance of open source within the Bioinformatics and other 'omics fields such as genomics, epigenomics, proteonimcs, and so on, the versatility and usefulness is as wide and varied as those who might participate for the betterment of mankind.
The benefits far outweigh the limitations, but here are three reasons to consider:
Shared information open to all means faster response to solving problems in 'omics DataTools are shared on cloud-based software allowing anyone anywhere in the world access to the same information.
Training in programming and data processing as well as the ability to speak and understand the languages in terms of both biology and computational science are in high demand.
Are you ready to take the next step in your Data profession? Maybe you want to be on the front lines of stopping a pathogen in its wake before it becomes a global pandemic. Perhaps you want to study epigenetics and want to not only contribute your own research but learn from what has been done before. Whatever area within the Life Sciences and specifically, Bioinformatics, the field is growing, and opportunities abound.
If you're interested in Computational Biology, Big Data, Bioinformatics, Genomics, or Data Science just to name a few, Harnham may have a role for you.
Check out our latest Life Science Analytics jobs or contact one of our expert consultants to learn more.
For our West Coast Team, contact us at (415) 614 - 4999 or send an email to sanfraninfo@harnham.com.
For our Arizona Team, contact us at (602) 562 7011 or send an email to phoenixinfo@harnham.com.
For our Mid-West and East Coast teams contact us at (212) 796-6070 or send an email to newyorkinfo@harnham.com.

Could Computational Biology Help Us Understand Rare Diseases Better? | Harnham US Recruitment post
Flying cars may not be with us yet. But if you're a Star Trek fan and have ever wondered if we'd be able to heal ourselves with light wands, machines, and computers that can scan our bodies in seconds for anomalies, then we have good news for you. In the United States, a rare disease is defined as a disease that happens to less than 200,000 people and has a foundational basis such as genetics. Though 20 years in the making, we're much closer than we've ever been and from the Genome Project to the latest in Computational Biology, we just might be on the cutting edge of solving rare diseases. What is Computational Biology?In recent years, we've been focused on unicorn employees and unicorn operations. People and systems that are equally strong on both the technical side and the communicative or creative side. Computational biology is equivalent in that it is the merging of several sciences to help us understand our bodies systems at the nucleic level.According to Cornell's definition, Computational Biology is 'the application of computer science, statistics, and mathematics to problems in biology. It spans a range of fields including genomics/genetics, biophysics, cell biology, biochemistry, and evolution using tools and techniques from algorithm design, Machine Learning, Bayesian and frequentist statistics, and statistical physics.'4 Ways Computational Biology Can Help Us Better Understand Rare DiseasesComputational biology software has been developed to help scientists pinpoint and identify what it is that's causing the genetic diseases. Almost all the tools in use to help scientists perform this task share similar functions. But its in incorporating new knowledge that plans to build upon the work of researchers increases the number of individuals that can be helped. Below are four ways Computational Biology research may be able to help us better understand rare diseases and give medicine a sharper edge in the coming years.Genetic epidemiology and statistical geneticsWithin this field, Analytics is combined with genomic Data to study diseases both common and rare. The goal is to identify the commonalities of the genetics related to such diseases as cancer, heart disease, and neurological diseases just to name a few.  Functional genomicsModern technologies in Genomics help determine the epigenetics of a disease. How can two people with the same or similar genetic makeup be affected and influenced in two different ways? Using the technologies available, scientists and researchers can measure and determine alterations across the human genome. Pharmacogenomics and personalized medicinePersonalized medicine is more than a concierge doctor or a telehealth professional who maks house calls in person or online. Imagine a drug developed just for your physiomony to treat your disease. This is pharmacogenomics and is the study of how our bodies respond to certain drugs for rare diseases and their treatment outcomes.Computational and statistical metagenomicsIn order to study your whole body, researchers and scientists are studying not only the human microbiome, but also the environmental factors that may contribute to the diseases being studied. Think of it as the Data Scientist approach – collecting samples from the environment, filtering or analyzing them, and collated or sequenced. Gathering Data from the body and its environment offers a  more in-depth study of the genome and its environs to solve and craft treatments for rare diseases.Since the early 2000s, the human genome has been studied and its only now, with twenty years of technology at our fingertips, we're able to make bigger in-roads than ever before. If you're interested in how machines can help medicine, or how computational biology can help give medicine an edge in rare disease research, then ask yourself this. Are you ready to take the next step?If you're interested in Computational Biology, Bioinformatics, Life Sciences, Digital Analytics, or Machine Learning just to name a few, Harnham may have a role for you. Check out our latest Life Science jobs or contact one of our expert consultants to learn more.  For our West Coast Team, contact us at (415) 614 – 4999 or send an email to sanfraninfo@harnham.com.  For our Arizona Team, contact us at (602) 562 7011 or send an email to phoenixinfo@harnham.com. For our Mid-West and East Coast teams contact us at (212) 796-6070 or send an email to newyorkinfo@harnham.com.  

The Flu, Snake Bites, And The Covid-19 Virus: Jacob Glanville From Netflix's 'Pandemic' | Harnham US
Jacob Glanville features in the new Netflix series 'Pandemic', discussing the pioneering progress that he and his team at Distributed Bio have been making in the world of bioengineered medicine.
This week we sat down with Jacob Glanville, CEO of Distributed Bio, field leaders in advanced computational immunoengineering of biomedicines. Featuring in the new Netflix series 'Pandemic', a look into the teams that are fighting to prevent a global outbreak of disease, Glanville is a highly renowned expert with an incredible track record. With a PhD from Stanford, and having spent four years as a Principal Scientist at Pfizer, he left to found Distributed Bio. With Sarah Ives, Director of Influenza Centivax at Distributed Bio, the team is developing a new class of universal, utilizing pioneering computational technologies."We use high throughput computational docking to try to help characterize how many unique epitopes might exist on the surface of a viral coat protein or a pathogen protein. Then, we also use computational methods to identify distinct elements of those diverse members of viral cost proteins from lots of different evolved versions of the same pathogen. And that's the centerpiece of how our vaccine technology works. We co-administer a bunch of really different variants all at a low dose so that only the shared sites are essentially at a high enough dose to be responded to."
This technique allows for Distributed Bio to create vaccines for almost any virus, at a fast pace, and in a safe environment. For example, with the recent outbreak of the SARS-derivative Coronavirus, Glanville is working in collaboration with US military and World Health Organization's program allows the creation of 'pseudo-virion' versions of the disease that can be examined without posing a significant risk:"They take chicken pox, and flow over the outside of the chicken pox, the cost protein of a more serious virus, like the Coronavirus. So it behaves like a Coronavirus and it looks like one on the outside. Like the crunchy M&M shell is, is Coronavirus, but it's got the soft gooey M&M chocolate of, of chickenpox. It's not that dangerous. We are setting up a relationship with [the military] where we could use our antibody discovery library in conjunction with their pseudo-virion particles. We could rapidly discover antibodies against, SARS for instance, without the risk of bringing SARS into our lab."
Their work, however, is not just limited to fighting viral diseases. One of Distributed Bio's leading projects focuses on creating a universal antivenom to snake bites. With between 80,000 and 130,000 people killed each year by snake bites, the majority of whom live in third-world countries, the need for an easy access and affordable antivenom is high. "There's around 550 snakes in the world and each one has 20 to 70 proteins. It seems like a huge number of proteins you'd have to target to hit all snakes. But, for me analyzing them, they all collapse down to like 10 different clusters and homologous groups that all snakes share."Having discovered that a universal approach was both possible and realistic, how did they develop the antibodies needed?"Our team [led by Tim Friede, Director of Herpetology at Distributed Bio, Sawsan Youssef, Chief Science Officer, and Raymond Newland, Principal Scientist.] found a man who spent 17 years injecting himself with snake venom from all over the world, because he loves snakes, and we took his blood. We've been using lab methods plus computational methods to help identify a series of antibodies that can hit like a bunch of shared determinants."
But, with a team that comprises of roles varying from Data Engineers and Data Scientists to Bioinformatics specialists, the ability to work together is essential. How does Glanville look to create a collaborative environment? "I actually try to cross-train people as much as possible. My feeling is, that the extent to which you can actually cross-train people, the less likely you are to encounter a series of like assumption errors. I think what happens is often down to miscommunication between people who are making errors in the cracks where they have both misunderstood what the other person needed and what the previous person was giving them. If people are able to take their colleagues' expertise into question when they're working, you've reduced some of that risk."
Having grown up in Guatemala, Glanville is all too aware of the need for easily-available and effective vaccines, particularly as the Western world grows more wary of injections, largely due to the amount of misinformation that is currently circulating. But he understands that these concerns are often down to trust:"It's hard to communicate an epidemiological recommendation to a global population and not make it one sentence. And so, the loudest sentence becomes 'get no shots'. I'm hoping that a more effective shot makes the story go away. The problem currently with a flu shot is that it still only works half the time. And so people complain about it. I'm hoping that better vaccines and more reasonable communication will cause calmer minds to prevail."As for any immediate concerns about the impact of the Coronavirus, he once again turns to the issues of accessibility: "Right now I worry more about Ebola. It's a larger outbreak problem and it's in an area that is poorly served. I think China is pretty good at locking down medical problems."If you're looking to build out your team with the industry's best, get in touch with some of our expert consultants:For our West Coast Team, call (415) 614 – 4999 or send an email to sanfraninfo@harnham.com. For our Mid-West and East Coast Teams, call (212) 796 – 6070 or send an email to newyorkinfo@harnham.com.If you're on the hunt for your next opportunity and want to join an innovative, world-leading company, we may have a role for you. You can find our latest jobs here.Pandemic is streaming on Netflix now. You can watch the trailer below.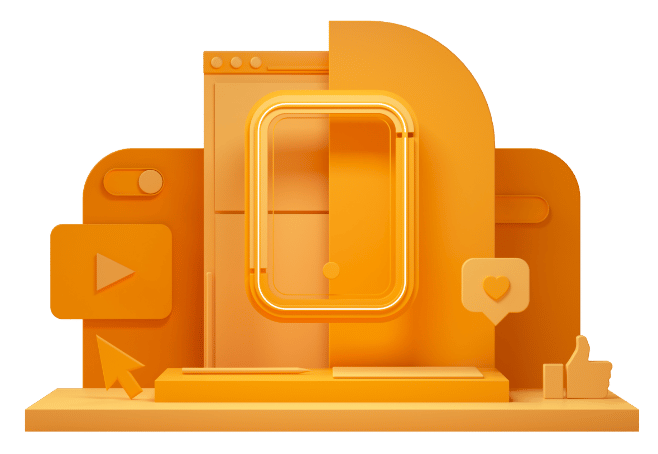 CAN'T FIND THE RIGHT OPPORTUNITY?
If you can't see what you're looking for right now, send us your CV anyway – we're always getting fresh new roles through the door.