Boston, Massachusetts / $520 - $680
Tableau Developer
12 Month Contract
Fully Remote
$65-$85/hour
In this role, you will have the opportunity to work for an Orthopaedic Medical Device company that is pushing the boundaries of joint reconstruction to keep people moving. As the Tableau Developer, you will have the chance to impact and influence key business decisions for their products.
The Role:
You will develop and maintain interactive Tableau dashboards and Excel spreadsheets to visualize data and generate actionable insights.
Utilize SQL to query, manipulate, and analyze large datasets from multiple locations.
Collect, analyze, and interpret data from various sources to support business decision-making.
Work closely with cross-functional teams to identify key performance indicators (KPIs) and establish relevant metrics to monitor business performance.
Collaborate with stakeholders to define data requirements, priorities, and timelines for various projects.
Stay up-to-date with industry trends and best practices in data analysis, visualization, and reporting to contribute to the team's overall knowledge base and expertise.
Present data-driven insights and recommendations to stakeholders in a clear and concise manner
The Ideal Candidate:
Will have 3-5 years of experience within data analysis with a focus in Tableau, Excel and SQL.
A strong working knowledge of SQL including being able to write complex queries and optimize database performance.
Strong communication and presentation skills. Experience presenting work to upper management and stakeholders.
Proficiency in developing Tableau Dashboards with a focus on driving business decisions.
Experience within the healthcare domain is a nice-to-have.

Weekly News Digest: 15th – 19th November | Harnham Recruitment post
This is Harnham's weekly news digest, the place to come for a quick breakdown of the week's top news stories from the world of Data & Analytics.DEVOPS.COM: FOUR KEYS TO DEVELOPING ETHICAL AIAs we see artificial intelligence (AI) being implemented into almost all aspects of the business world, companies are struggling to find ways they can use the technology in an ethical way.Here, Devops.com ask some important questions that help to ensure this incredible technology is being used as a force for good, from development to implementation.Is this transparent in every way? Developers need to establish a transparent and clear channel of communication to raise concerns and to discuss and deliberate on ethical dilemmas with their team.Have we accounted for risk or exceeded regulatory boundaries? Ensuring your products are future proof means exceeding the privacy regulations and ethical boundaries, not just meeting them.Is this system adaptable? There should always be a contingency plan in place, and developers should build flexible tools that can be adjusted according to any updates or ethical concerns that may arise.Are developer teams prepared to build ethically? Companies need to communicate their ethical intentions by building an infrastructure that equips developers with the training and resources they need to implement ethical standards.While these four questions won't solve the ethical issues that AI throws up, it will certainly help businesses to prepare for, and build ethical infrastructures that are needed for AI to reach its full potential.To read more, click here.ANALYTICS INDIA MAG: TOP 10 PROGRAMMING LANGUAGES USED BY GITHUB REPO CONTRIBUTORS IN 2021In this piece, Analytics India Mag explores the top ten programming languages used by GitHub in 2021. GitHub is the world's largest code repository and examining which languages they use can help us gain insight into what's trending in the world of programming and why.To pursue a career in tech, it's important to first build a solid foundation and understanding of programming languages. Take a look at the list of the top ten programming languages used by GitHub repo contributors in 2021 below.1.     JavaScript2.     Python3.     Java4.     Go5.     TypeScript6.     C++7.     Ruby8.     PHP9.     C#10.   CWhich programming language do you use most, and why?To read more, click here.TECH REPUBLIC: THE VALUE OF MENTORSHIP IN A REMOTE WORLDThe world has depended on digital resources and platforms to sustain communication and connectivity over the past two years. While certain aspects of our lives have become more convenient because of this, this has taken its toll on human relationships.In this piece, Tech Republic talks to Michael Litt, CEO of Vidyard a video creation platform, about his experience with mentorship and the programme he developed."Jobs are more demanding, and hybrid work has meant different expectations and stress and strain," Litt said. However, formal mentorship programmes are especially important in start-up organisations "to give people the time and space to learn."Vidyard offers a mentorship programme that supports guidance and learning at all levels. The virtual programme is said to work better remotely than in-person, aiming to expand globally."I wouldn't be where I am if [my mentors] hadn't taken me under their wing when I asked them to," Litt said. "I believe in the art, and forma and intention is absolutely required. There is no easy path to building a mentor/mentee relationship."To read more, click here.MARTECHCUBE: A THIRD OF CMOS DON'T TRUST THEIR MARKETING DATAAccording to recent research, over one third of Chief Marketing Officers don't trust their marketing data.The research, which surveyed 964 marketing professional and data analysts across the US, UK, and Germany, identified some key strategic challenges that CMOs are facing, and their priorities for 2022.One of the biggest issues found between all levels of seniority was time being wasted by manually wrangling data."Modern marketing can't afford to wait three weeks for someone to sift through a spreadsheet. A lack of real-time insights – as data is spread across too many siloed locations – compromises the quality of marketing campaigns. By manually wrangling data, businesses not only open themselves up to human error and inefficiency but also commit themselves to a reactive strategy," said Harriet Durnford-Smith, CMO at Adverity.To build trust within their own data, businesses must invest in their campaign reporting capabilities, have strategic and transparent value propositions, and be able to demonstrate return on investment.To read more, click here. We've loved seeing all the news from Data & Analytics in the past week, it's a market full of exciting and dynamic opportunities. To learn more about our work in this space, contact us at info@harnham.com

Why it is hard to build a Big Data team | Harnham Recruitment post
Increasingly, I speak to managers who are adopting big data tools and developing PoCs to prove how they can make use of them. Just last week I spoke to a data architect who mentioned that if he didn't get exposure to big data tech sooner rather than later, his current RDBMS skills may become redundant within the next few years. While that is likely an exaggeration, it is certainly an interesting point. Companies that would have never previously had the capability to interpret 'Big Data' are now exploring a variety of NoSQL platforms. In particular, the massive performance benefits gained from Spark and real-time/streaming tools have opened up a whole new world beyond just MapReduce. I don't claim to be a data engineer, but as a recruiter for this sector, what I do is spend all day, every day interacting with big data developers, architects and managers (as well as keeping a close eye on the latest Apache incubator projects). Due to this, I have seen some recurring themes that have become trends when companies look to create and build their big data teams that are coming to the fore.
Candidate demand
The demand for Big Data professionals is very much a present day issue as the data companies have grand plans for is waiting for the right data developer to use the best tech to extract valuable insights from it.
The best candidates receive massive interest, often gain multiple offers from a range of companies. Your business is now no longer just competing with large corporations such as Facebook, Twitter or Yahoo. Startups and SMEs are also vying for the best candidates.
Candidates are seeing pay rises twice that of the normal rate, as illustrated in our salary guide.
Candidate shortage
The number of candidates with hands-on, production level Big Data experience is incredibly limited. We go to great lengths to find the candidates who can add real value to companies.
The growth and exciting future for the big data industry has led to increased interest in big data jobs, particularly for those from RDBMS or software. engineering backgrounds. This leaves the industry in a difficult predicament: high demand + low supply = massive competition. There are countless examples of companies that have failed to recruit a Big Data team after a year of looking.
Competition to get ahead and stand outPlanning – Companies need to have a data road map detailing their future plans. Candidates want to clearly know what they are getting into and what to expect from a job.
Innovation – Why get stuck on batch processing? The most exciting positions that candidates love are in data innovations teams, playing with real-time/streaming tech and new languages.
Personal development, growth and training – with the data science market experiencing similar growth, many big data engineers are looking for a job that not only offers the chance to work with machine learning and similar fields; but training, mentoring towards clear career progression as standard.
Speed – the length of the interview process is often seen as a reflection of the amount of red tape developers have to go through to get a job. The longer and more convoluted the process, the more put off some people may be.
Complacency – don't rest on your laurels, it's unlikely that you'll get 10s of CVs through when you are looking to fill a data role, so when you find a candidate you like, move swiftly to show your interest to them as quality candidates don't come around often.
By implementing these small but effective improvements to your recruiting process and how you develop data talent will see you create a team that is a success in this ever more digital analytics landscape. Companies who don't create and nurture strong, dynamic teams will fall by the wayside.
It's Harnham's job to help you achieve this goal. Get in touch with us to tell you how. T: (020) 8408 6070 E: info@harnham.com

Ten Tips for Writing the Perfect Data & Analytics CV | Harnham Recruitment post
It's no secret that jobs within the Data & Analytics market are more competitive than ever and with some jobs having hundreds of applicants (if not more), having a CV that stands out is more important than ever. It's well known that many Hiring Managers spend a short amount of time reviewing a candidate, so you need to consider what they can do to have the best impact. We've seen it all over the years, from resumes sorely lacking detail through to those that have almost every accomplishment written over too many pages – so we've complied a list of the 10 things that could help you create a resume that makes an impact, complete with top tips from our team of experienced recruiters.1. Keep it Simple All of our recruiters are unanimous in suggesting to candidates that the perfect CV length is no more than two pages, or one for a graduate or more junior candidate. Sam, our Corporate Accounts manager suggests that candidates keep it simple:"In analytics, it's all about the detail and less about how fun your CV looks. My best piece of advice would be to keep it to two pages, use the same font without boxes or pictures, and bold titles for the company and role. It sounds pretty simple but it's really effective and often what our clients seem to be drawn to the most". 2. Consider the audience & avoid jargon Before your CV gets to the Hiring Manager, it may be screened by an HR or recruitment professional so it's crucial to ensure that your CV is understandable enough that every person reviewing it could gauge your fit. Whilst showing your technical ability is important, ensure that you save yourself from anything excessively technical meaning only the Hiring Manager could understand what you have been doing. 3. Showcase your technical skills There is, of course, a need to showcase your technical skills. However, you should avoid a long list of technologies, instead clarify your years of experience and competence with each of the tools. Within the Data & Analytics market specifically, clarifying the tools that you used to analyse or model is very important and writing those within your work experience can be very helpful. Wesley, who heads up our French team, explained where candidates can often go wrong: "Candidates often write technical languages on their CV in long lists and forget to make them come to life. My clients are looking for them to give examples of how and when they have used the listed tools and languages"4. Consider the impact of your workJust writing words such as 'leadership' or 'collaboration' can often easily be over-looked. It's important that you are able to showcase the impact that you work has beyond the traditionally technical. Think about how you can showcase the projects that you have lead or contributed to and what impact it had on the business. Often people forget the CV isn't about listing your duties, it's about listening your accomplishments.  Ewan, our Nordics Senior Manager brings this to life: "I would always tell someone that whenever you are stating something you did in a job you always follow up with the result of that. For example, 'I implemented an Acquisition Credit Risk Strategy from start to finish' – but then adding, 'which meant that we saw an uplift of 15% of credit card use'".  Joe, New York Senior Manager, concurs: "Actionable insights are important, results driven candidates are what our clients are looking for. So instead of 'Implemented A/B Testing', I'd get my candidates to make that more commercial, such as 'Implemented A/B test that result in 80% increase in conversion'". 5. Use your Personal Summary A personal summary is effective when it comes to technical positions, as some people can often overlook them. Use this to summarise your experience and progression as well as indicate the type of role and opportunity you are looking for. If this is highly tailored to the role you are applying for, it can have an extremely positive impact. For example: 'Highly accomplished Data Scientist, with proven experience in both retail and banking environments. Prior experience managing a team of five, and proven ability in both a strategic and hands on capabilities. Proven skills in Machine Learning and Statistical Modelling with advanced knowledge of Python, R and Hadoop. Seeking Data Science Manager role in a fast-paced organisation with data-centric thinking at it's heart'. 6. Consider what work and non-work experience is relevant If you've been working in the commercial technical sphere for more than five years, it's likely that your part time work experience during university or the non-technical roles that you took before you moved into your space are no longer as relevant. Ensure you are using your space to offer the Hiring Manager recent, relevant and commercially focused information. However, do not leave gaps just because you took a role that didn't relate to your chosen field, you don't need to describe what you did but have the job title, company and dates to ensure you are highlighting a clear history of your experience. It's important to note that you are more than just your work experience as well, Principal Consultant Conor advises candidates to talk about more than just their work accomplishments:"Listing non work achievements can help make the CV stand out. If someone has a broad range of achievements and proven drive outside of work, they will probably be good at their job too. Plus, it's a differentiating point. My clients have found interesting talking points with people who have excelled in sports, instruments, languages and more specifically for the Analytics community – things like maths and Rubik's cube competitions". 7. Don't forget your education For most technical roles, education is an important factor. Ensure that you include your degree and university/college clearly as well as the technical exposure you had within this. If you did not undertake a traditionally technical subject, make sure you highlight further courses and qualifications that you have completed near this section to highlight to the Hiring Manager that you have the relevant level of technical competence for the role. 8. Don't include exaggerated statementsIt goes without saying that if you are going to detail your experience with a certain technical tool or software that you could be asked to evidence it. Saying your proficient in R when you've done a few courses on it won't go over well, especially if there are technical tests involved in the interview process. At the same time, don't undervalue your expertise in certain areas either, your strengths are what the Hiring Managers is looking for. 9. Don't get too creativeUnless you're in a creative role it's unlikely that the Hiring Manager will be looking for something unique when it comes to the CV. In fact, very few people can pull of an overly flashy CV, most of them being those that work specifically in design. When in doubt, stick to standard templates and muted tones. 10. Tailor, Tailor, Tailor! Time is of the essence and when it comes to reviewing CVs and you don't have long to make an impact. Make sure to customise your resume using keywords and phrases that match the job description (if they match your own, of course). For example, if the role is looking for a Business Intelligence Analyst with proven skills in Tableau you would not just claim, "experience in Data Visualisation", you'd list the software name, "experience in Tableau based Data Visualisation". Although every job description is different, all it takes is a few small tweaks to ensure your maximising your skillset. If you're looking for your next Data & Analytics role or are seeking the best candidates on the market, we may be able to help. Take a look at our latest opportunities or get in touch with one of our expert consultants to find out more.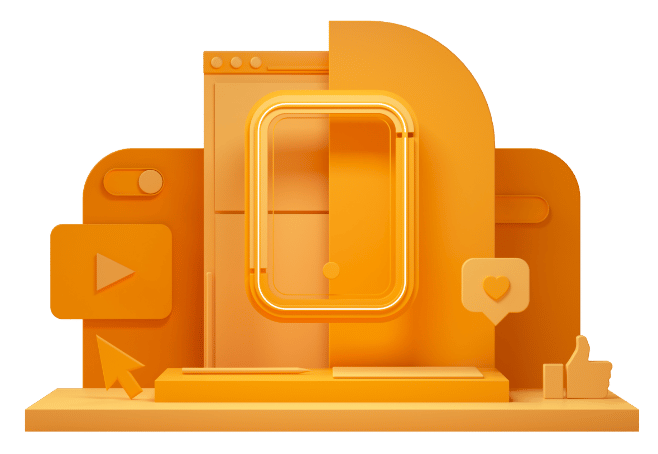 CAN'T FIND THE RIGHT OPPORTUNITY?
If you can't see what you're looking for right now, send us your CV anyway – we're always getting fresh new roles through the door.