Senior Manager of Analytics
San Francisco, California / $170000 - $200000
San Francisco, California
Senior Manager of Analytics
Base: 170-200k
90% Remote (Local to the Bay Area)
Manufacturing
***Please only apply if you are local to the Bay Area or open to relocation to the Bay Area)***
My client is a pioneer and market leader in robotic-assisted surgery, my client strives to cultivate an inclusive and diverse team, dedicated to making a meaningful impact. Over the past 25 years, my client has collaborated with hospitals and care teams worldwide to address some of the most challenging issues in healthcare and push the boundaries of what is achievable.
My client's success is the result of the collective efforts of exceptional individuals from diverse backgrounds. They firmly believe that brilliant ideas can originate from anywhere. Nurturing an inclusive culture built on diverse perspectives and mutual respect is their priority.
They champion inclusivity and empower team members to excel by embracing their authentic selves. Passionate individuals who aspire to drive change fuel the culture at my client. The team members embody integrity, possess a hunger for learning, exhibit the drive to accomplish tasks, and bring a wealth of diverse real-world experiences that foster innovative thinking. My client proactively invests in the growth of their team members, supporting their long-term development to advance the company's mission and help them reach their highest potential. Join a team dedicated to propelling the field of minimally invasive care forward for the benefit of healthcare professionals and their patients worldwide. Together, let's revolutionize the world of healthcare.
Job Description Roles and Responsibilities:
As the Finance Manager, you will serve as an anchor for the Enterprise Analytics team and collaborate closely with my client's leadership to devise, design, and enhance analytical capabilities. Your primary focus will be guiding, owning, and overseeing financial data products that support our Finance organization. This role entails direct collaboration with Finance leadership, enterprise data architects, data engineering, and external service providers to ensure the development of new capabilities that meet the business's needs.
Key Responsibilities:
* Lead the Finance analytics program by establishing and managing relationships with Finance business partners (including needs assessment, intake and prioritization, (re)planning), conducting regular reviews, tracking key projects, defining objectives and KPIs, maintaining stakeholder alignment, and proactively managing risks related to quality, schedule, and budget.
* Optimize the velocity of the Enterprise Analytics team by streamlining work in progress, minimizing context switching, and ensuring that the team focuses on the most valuable projects and initiatives aligned with the business's objectives. * Facilitate discussions among stakeholders to gain insights into business challenges and identify effective solutions, driving for prompt and efficient resolution of program issues.
* Coordinate operational, financial, and administrative activities, compiling relevant information to facilitate decision-making processes (e.g., resource management and allocations, budget and actuals management, intake prioritization). Design and advocate for processes and tools that enhance team coordination, efficiency, and scalability of data operations.
* Establish a robust status reporting structure to highlight achievements, risks, and progress across different work tracks. Ensure visibility of the team's activities at all levels of the organization.
* Confidently engage with senior leaders and executives, delivering presentations and facilitating decision-making processes based on evolving priorities.
* Demonstrate the ability to ask pertinent questions and challenge the status quo when necessary.
* Collaborate with solutions architects and data engineering teams to develop data standards and products that align with the needs of the business. Promote standardization of key metrics among various business stakeholders to enhance data governance maturity
Qualifications
Skill/Job Requirements:
Minimum Bachelor's degree in Computer Science, Business Management or specialized training/certification. Or equivalent work experience
Minimum 9+ years of Analytics, Business Intelligence, or Data Warehouse implementation experience
Strong relationship building and demonstrated success in influencing without direct authority
Proven track record delivering BI/analytics solutions and managing large portfolios of effort across multiple stakeholders and excels with process re-engineering and development
Experience in one or more functional domains (Marketing, Sales, or Finance)
Salesforce or SAP experience a plus
Experience with software development methodologies (SDLC, Agile), project management tools, and analytics tools
Possesses outstanding verbal and written communication skills along with technical aptitude; tailors communication style by distilling relevant information for multiple audiences (engineers, managers, execs).

Is Product Analytics the new Digital Analytics? | Harnham Recruitment post
Following on from our exploration of what Digital Analytics is, and the exploration specifically of hiring Digital Insights Analysts in the North of England and Midlands, we wanted to take a look at Product Analytics, and how it differs from the standard Digital Analyst role.To help investigate the importance of Product Analytics in the current market, we have interviewed Nicky Tran, a Product Analyst at Virgin Media (Manchester).What Is A Product Analyst?In simple terms, a Product Analyst ''looks at the different products a company has, and then you are identifying which areas of the product can be improved or which areas can be optimised." While Digital Analytics can inform the product lifecycle, the interesting aspect to this role is, that unlike a traditional Web Analyst role, it is more of a hybrid role. Nicky emphasised that it is ''an upcoming sector within the analytics community'', providing an overlap between Digital Analytics, Customer Analytics and Data Science.The key skills and tools for this role are advanced SQL, Google Analytics, and AB testing. So how does this skillset differ from a traditional Web Analyst? Nicky suggests that while the core requirements are that of a Web Analyst, with a web role you would essentially just be using Google Analytics Data. However, as a Product Analyst, you would be using advanced SQL to access other data bases, and pull data from models, and therefore, "you are combining two sets of data to get a more insightful look".Why Is Product Analytics Important, And Why Are They Now Becoming More Prominent On The Market?Similar to Digital Analytics roles, it is clear that with the impending digital transformation, companies are becoming increasingly data-led, especially with regards to their digital platforms (and products).As a result of the pandemic, the digital space is so much more important than ever before. Therefore, to stay competitive, and to really understand the products from the consumer perspective, companies have to provide the most personalised customer experiences to acquire and retain their consumers. As Nicky mentions, 'It is definitely worth making an 'inventory' to see how to promote what you have – it is about personalising the customer journey'.What are employers looking for in a Product Analytics candidate?Product Analytics are great due to their hybridity. In the current market, where there are numerous jobs, and few candidates, a Product Analyst (technically strong in three areas) is a highly sought-after rarity.Businesses are becoming increasingly invested in Product Analytics and having a Product team that works alongside the Digital team can be beneficial; especially when companies need to stay competitive.What are Candidates looking for? Understanding the differences between a Digital Analyst, and a Product Analyst is key to understanding what a candidate is looking for. Nicky suggested that this Product Analyst role enabled her to be the 'bridge' between areas.So how does the future of a Product Analyst differ to that of the route of a Digital Analyst? For Nicky, this is one of the most important factors to being a Digital Analyst, as she has the option to go down the Data Science route in the future should she wish. The more technical skills she has as a Product Analyst means she is building up experience across different areas of Data & Analytics, giving her a slightly different career path, should she want to go down a more technical route.Why Choose A Product Analyst Role?"If you come from a technical background – maths, physics, computer science – and are interested in how the numbers are crunching, it is worth going into Product Analytics, as it needs a logical mathematics brain, to be able to convert it into a way which is useful to stakeholders."From speaking to Nicky, it is clear that Product Analytics is an up-and-coming role that people don't know enough about it.  Therefore, if you are curious about Product Analytics, or any of the different roles the market has to offer at the moment, as an employer looking for help hiring, or a candidate actively or passively looking for work, Harnham can help. Take a look at our latest Product Analytics jobs, or get in touch for more information on how we can support your hiring needs. 

How Advanced Analytics and Customer Engagement Create Insight for Your Business | Harnham US Recruitment post
Have you ever wondered why your favorite store stopped carrying an item you liked to purchase? Or how you discovered a new item to fit the bill for what you were searching for? Consider counterintuitive holidays where the stores are packed, but the checkout lanes are light with few cashiers. On the flip side, there may be opportunities in stores that have ensured they have plenty of product in stock, have extra staff to help, and through it all have managed to make the experience seamless.This last imagining is what happens when you bring Advanced Analytics into your business to gather insights and create customer engagement for people who will return again and again to your store and to buy your product. This isn't just for brick-and-mortar stores, this includes digital and e-commerce businesses as well. But the big question here is, how did they know to hire extra staff, make sure there was enough product on hand, and not only retained former customers, but made new customers? The motto 'know your customers' holds true, even in, and especially in, today's world of social media marketing, e-commerce shops, review opportunities, and more. Enter Advanced Analytics. The next step up from the Analytics of Business Intelligence to offer you and your business a birds-eye view of what your customers want, how they want it, and how you can ensure their experience keeps them returning, and opening doors to new customers as well. TRADITIONAL BUSINESS INTELLIGENCE (BI) VS ADVANCED ANALYTICS Business Intelligence gives historical performance Data. What have customers bought or thought in the past. This information has been used to inform how to improve processes now, for the next sale, call, or booking. Advanced Analytics, however, offers not only a system in which to capture historical Data, but can work with more complicated systems, and handle the massive amounts of Data businesses capture every day. Think of Advanced Analytics as the change agent who comes in to solve the more complicated issues. While it may still gather the same information, it will use the information to determine why something is working, and if something isn't working, what is the root cause of the problem. If customers are returning again and again, what is bringing them back, and how can they repeat it and improve it for the future. Below are three types of analytics each with its own specialty to help you make more informed decisions to move your business forward. 4 BUSINESS OPERATIONS ADVANCED ANALYTICS SHINESGaining clear insights about your business involves more than just the experiences of your customers. The driving force behind happy customers are the operations of your business. From the supply chain to marketing to Human Resources, every department plays a role in the Customer Experience. So, what better way to use Advanced Analytics than to ensure the root of your business is running well which will be key to ensuring that smooth customer experience. ·       SUPPLY CHAIN ANALYTICS – Market demand is at an all-time high and supply is…well, it's stuck a bit. But regardless of what's being moved, where, and how, the remote workforce, globalization, and necessary manufacturing plants to handle the loads are making things more complicated than ever before. Advanced Analytics can help businesses plan for what will be in demand not only using past performance indicators, but also predictive modelling scenarios to try to meet the pain points of supply and logistics.·       OPERATIONAL ANALYTICS – Changing market demands, adaptable processes, and flexibility in how operations are executed are all signs Advanced Analytics ha a place at the very heart of your organization. In this scenario, bits of seemingly unconnected Data come together to help imagine process alignment with market demand, and craft better insights for business.·       RISK ANALYSIS – Cloud-based tools available to help identify management of massive amounts of Data with predictive insights using Advanced Analytics.·       HUMAN RESOURCE ANALYTICS – To find and retain top talent, it's important to ensure your business knows what they need, why they need it, and who can meet their requirements. Advanced Analytics can offer HR the chance to predict and evaluate how a prospective employee may do in your organization. Ready to take the next step in getting a birds-eye view of your business? Consider Advanced Analytics. Imagine knowing not only the historical Data which has kept your business moving forward, but using the near real-time Data streams from omnichannel sources to help you plan for the future of your business with future-predictive insights.   If you're interested in Digital Analytics roles, a career in Advanced Analytics, Machine Learning or Robotics just to name a few, Harnham may have a role for you.  Contact one of our expert consultants to learn more.  For our West Coast Team, contact us at (415) 614 – 4999 or send an email to sanfraninfo@harnham.com.  For our Mid-West and East Coast teams contact us at (212) 796-6070 or send an email to newyorkinfo@harnham.com.   

Ten Tips for Writing the Perfect Data & Analytics CV | Harnham Recruitment post
It's no secret that jobs within the Data & Analytics market are more competitive than ever and with some jobs having hundreds of applicants (if not more), having a CV that stands out is more important than ever. It's well known that many Hiring Managers spend a short amount of time reviewing a candidate, so you need to consider what they can do to have the best impact. We've seen it all over the years, from resumes sorely lacking detail through to those that have almost every accomplishment written over too many pages – so we've complied a list of the 10 things that could help you create a resume that makes an impact, complete with top tips from our team of experienced recruiters.1. Keep it Simple All of our recruiters are unanimous in suggesting to candidates that the perfect CV length is no more than two pages, or one for a graduate or more junior candidate. Sam, our Corporate Accounts manager suggests that candidates keep it simple:"In analytics, it's all about the detail and less about how fun your CV looks. My best piece of advice would be to keep it to two pages, use the same font without boxes or pictures, and bold titles for the company and role. It sounds pretty simple but it's really effective and often what our clients seem to be drawn to the most". 2. Consider the audience & avoid jargon Before your CV gets to the Hiring Manager, it may be screened by an HR or recruitment professional so it's crucial to ensure that your CV is understandable enough that every person reviewing it could gauge your fit. Whilst showing your technical ability is important, ensure that you save yourself from anything excessively technical meaning only the Hiring Manager could understand what you have been doing. 3. Showcase your technical skills There is, of course, a need to showcase your technical skills. However, you should avoid a long list of technologies, instead clarify your years of experience and competence with each of the tools. Within the Data & Analytics market specifically, clarifying the tools that you used to analyse or model is very important and writing those within your work experience can be very helpful. Wesley, who heads up our French team, explained where candidates can often go wrong: "Candidates often write technical languages on their CV in long lists and forget to make them come to life. My clients are looking for them to give examples of how and when they have used the listed tools and languages"4. Consider the impact of your workJust writing words such as 'leadership' or 'collaboration' can often easily be over-looked. It's important that you are able to showcase the impact that you work has beyond the traditionally technical. Think about how you can showcase the projects that you have lead or contributed to and what impact it had on the business. Often people forget the CV isn't about listing your duties, it's about listening your accomplishments.  Ewan, our Nordics Senior Manager brings this to life: "I would always tell someone that whenever you are stating something you did in a job you always follow up with the result of that. For example, 'I implemented an Acquisition Credit Risk Strategy from start to finish' – but then adding, 'which meant that we saw an uplift of 15% of credit card use'".  Joe, New York Senior Manager, concurs: "Actionable insights are important, results driven candidates are what our clients are looking for. So instead of 'Implemented A/B Testing', I'd get my candidates to make that more commercial, such as 'Implemented A/B test that result in 80% increase in conversion'". 5. Use your Personal Summary A personal summary is effective when it comes to technical positions, as some people can often overlook them. Use this to summarise your experience and progression as well as indicate the type of role and opportunity you are looking for. If this is highly tailored to the role you are applying for, it can have an extremely positive impact. For example: 'Highly accomplished Data Scientist, with proven experience in both retail and banking environments. Prior experience managing a team of five, and proven ability in both a strategic and hands on capabilities. Proven skills in Machine Learning and Statistical Modelling with advanced knowledge of Python, R and Hadoop. Seeking Data Science Manager role in a fast-paced organisation with data-centric thinking at it's heart'. 6. Consider what work and non-work experience is relevant If you've been working in the commercial technical sphere for more than five years, it's likely that your part time work experience during university or the non-technical roles that you took before you moved into your space are no longer as relevant. Ensure you are using your space to offer the Hiring Manager recent, relevant and commercially focused information. However, do not leave gaps just because you took a role that didn't relate to your chosen field, you don't need to describe what you did but have the job title, company and dates to ensure you are highlighting a clear history of your experience. It's important to note that you are more than just your work experience as well, Principal Consultant Conor advises candidates to talk about more than just their work accomplishments:"Listing non work achievements can help make the CV stand out. If someone has a broad range of achievements and proven drive outside of work, they will probably be good at their job too. Plus, it's a differentiating point. My clients have found interesting talking points with people who have excelled in sports, instruments, languages and more specifically for the Analytics community – things like maths and Rubik's cube competitions". 7. Don't forget your education For most technical roles, education is an important factor. Ensure that you include your degree and university/college clearly as well as the technical exposure you had within this. If you did not undertake a traditionally technical subject, make sure you highlight further courses and qualifications that you have completed near this section to highlight to the Hiring Manager that you have the relevant level of technical competence for the role. 8. Don't include exaggerated statementsIt goes without saying that if you are going to detail your experience with a certain technical tool or software that you could be asked to evidence it. Saying your proficient in R when you've done a few courses on it won't go over well, especially if there are technical tests involved in the interview process. At the same time, don't undervalue your expertise in certain areas either, your strengths are what the Hiring Managers is looking for. 9. Don't get too creativeUnless you're in a creative role it's unlikely that the Hiring Manager will be looking for something unique when it comes to the CV. In fact, very few people can pull of an overly flashy CV, most of them being those that work specifically in design. When in doubt, stick to standard templates and muted tones. 10. Tailor, Tailor, Tailor! Time is of the essence and when it comes to reviewing CVs and you don't have long to make an impact. Make sure to customise your resume using keywords and phrases that match the job description (if they match your own, of course). For example, if the role is looking for a Business Intelligence Analyst with proven skills in Tableau you would not just claim, "experience in Data Visualisation", you'd list the software name, "experience in Tableau based Data Visualisation". Although every job description is different, all it takes is a few small tweaks to ensure your maximising your skillset. If you're looking for your next Data & Analytics role or are seeking the best candidates on the market, we may be able to help. Take a look at our latest opportunities or get in touch with one of our expert consultants to find out more.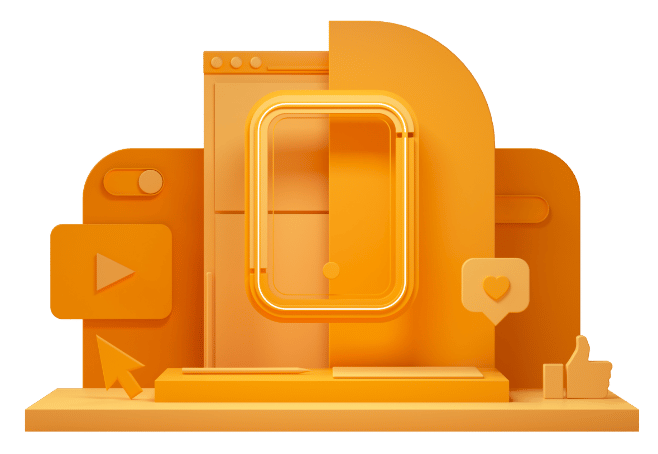 CAN'T FIND THE RIGHT OPPORTUNITY?
If you can't see what you're looking for right now, send us your CV anyway – we're always getting fresh new roles through the door.