San Francisco, California / $245000 - $265000
San Francisco, California
Director of ML

245,000 - 265,000 + bonus + stock options

Remote: MUST BE IN CALIFORNIA/WASHINGTON/VANCOUVER

(no other states/countries will be considered - RELOCATION ASSISTANCE PROVIDED)


SUMMARY:

We are looking for an experienced and accomplished ML/AI scientist who is strong in both practical R&D and fundamentals having deep and broad expertise in several or at least a few applied science disciplines. Our current focus areas are time-series analysis, temporal modeling, multi-modal spatiotemporal modeling, and related areas. This person will have an excellent overall understanding of state-of-the-art machine learning algorithms and technology, exceptional publication records (e.g., NeurIPS, ICML, ICLR, AAAI, KDD, etc.), and good knowledge and experience in computer science and engineering (e.g., how we should use CPUs/GPUs for efficient training and inference for diverse use cases).


Responsibilities
Develop cutting-edge ML algorithms esp. focusing on the time-series domain but also in areas such as online classification, regression, supervised/unsupervised learning, reinforcement learning, anomaly detection, pattern recognition, and hybrid ML algorithms.
Lead projects with complete independence and help program/product managers even when business, product, and technical strategies are evolving and the problems to be solved are not well understood.
Work with program/project managers to define use cases, collect data, and benchmark the results.
Collaborate with other applied scientists to experiment, and develop algorithms/ prototypes that advance the state-of-the-art in industrial AI.
Work with software engineers to provide scaling and production support for ML/AI algorithms
Key Qualifications
Ph.D. degree in Machine Learning, Computer Science, Statistics, Electrical Engineering, or related fields.
At least 10 years of experience doing exceptional ML/AI research as demonstrated by both scientific publications in top venues and potential industrial impact
Has deep and broad expertise across several applied science disciplines, is scientifically versatile, and demonstrates scientific and industrial maturity.
Practical 5+ years experience in applying ML/AI to complex business problems.
5 years of experience managing teams of research scientists/engineers and data scientists (experience managing geographically distributed, multi-cultural teams a plus)
Exceptional project management skills
Hands-on experience programming in Python, Matlab, R, Java, C++, or other programming languages.
Experience in large-scale ML systems and enabling technologies including commercial cloud stacks, resource provisioning/orchestration, and scaling methodologies (e.g., distributed optimization)
The Benefits
245,000 - 265,000 + bonus + stock options

International Women's Day 2023: 12 Unsung Women in Tech
Women have been a force in tech since the 19th century.
And though we know some of their names now, there are many more whose names that aren't so well known. But what they've done, what they've worked on, and the products and services they've created and contributed to are household names.
From video game designers to artificial intelligence to hybrid cars and computer match dating, and everything in between, women have been on the computer playing field more than many realize. Here are 12 of them:
1. Joy Buolamwini
The Algorithmic Justice League, and the woman behind it is the conscience of AI. Noting racial and gender biases rooted in facial recognition systems, her work made the giants of tech suspend their programs until those biases could be worked out. Learn more about her work in her documentary Coded Bias or through her nonprofit Algorithmic Justice League.
2. Karen Sparck Jones
Being a former schoolteacher and philosophy student born in 1935, Jones is not the type of person you'd expect to have founded the search engine. But as a self-taught coder working with her husband, a programmer, she began working on an experiment. The possibility of automatic language translation, what we know today as natural language processing (NLP). To research search engines and make their query searches more efficient she created inverse document frequency still used today.
3. Rana el Kaliouby
Rana el Kaliouby's goal is to make emotionally intelligent AI. She co-founded a startup called Affectiva to develop machine learning systems that could understand human emotion. Her technology is used in media analytics, automotive use cases, and consumer behavioral research. She is a pioneer in the field of Emotion AI.
4. Monica Rogati
Monica is an independent data science and AI advisor. As a guest lecturer at Stanford University, she brings her knowledge to bear from her work Jawbone and as a Senior Data Scientist at LinkedIn. She helps companies bridge the gap between understanding their data both from the technical side as well as strategically.
5. Yael Garten
Yael works as the Director of Siri Analytics, Evaluation, and Data Engineering at Apple where she uses Data from customers to improve Siri's capabilities.
6. Fei-Fei Li
Li's is the mind behind the ImageNet project which imagined a database of labeled images. This concept was the foundation for Geoff Hinton and team's neural network-based model trained on ImageNet leading to deep learning and thereby the way we understand AI now. Learn more about her through her nonprofit AI4ALL or check out Stanford's Human-Centered AI Institute (HAI).
7. Rachel Thomas
As the co-founder of fast.ai, Rachel has created courses taken by over 100,000 students from around the world.
8. Dr. Elena Grewal
As the head of Data Science at Airbnb, Elena leads a team of 100+ Data Scientists.
9. Daniela Rus
Daniela Rus is one of the world's leading roboticists and is the first female head of MIT's Computer Science and Artificial Intelligence Lab (CSAIL), one of the largest and most prestigious AI research labs in the world. Her work has found that robots can work together and communicate with one another, robots that can change their bodies to adapt to their environments, and that robots don't need the rigid bodies we imagine when we think about robots.
10. Srishti Gupta
Srishti has a Masters in Machine Learning from Georgia Tech and works with deep learning training models and building end-to-end ML pipelines for such Data Science problems as image stylization, recommendations, growth, and so on.
11. Shivon Zilis
Shivon is the youngest board member at OpenAI, the research lab behind GPT-3, and has held board positions at Neuralink, Tesla, Bloomberg Beta, and others working on high-priority initiatives in the office of the CEO. At Neuralink, she worked with Elon Musk on the idea of melding the human brain with digital machines.
12. Dr. Jeannette Wing
Dr. Jeannette Wing is the Avanessians Director of the Data Science Institute and Professor of Computer Science at Columbia University. With over 40 years of experience in the industry, she has a unique perspective on the evolution of computer science over the years and how it works with the Data Science world.
This list barely cracks the service of the unsung women in tech of today, yesterday, and tomorrow, but it's a start. So, in honor of International Women's Day and Women's History Month, we hope to give you some names to follow, to learn, to emulate, and celebrate whether you're already in the industry or thinking about it. Want to learn more about women in the field of AI? Check out this article. Interested in the trailblazers of Data Science? Read this.
If you're interested in Digital Analytics roles, a career in Advanced Analytics, Machine Learning or Robotics just to name a few, Harnham may have a role for you. Check out our job postings here.

Hunted's Ben & Danni On Cybersecurity | Harnham Recruitment post | Harnham Recruitment post
Ben Owen and Danni Brooke are the Co-Directors for the EMEA Practice at Fortalice Solutions, a leading global cyber security and intelligence operations company. 
They travel globally to assist clients with their cyber security requirements, bespoke training needs, intelligence and investigations both online and physical and counter fraud training/consultation. They deliver and manage a portfolio of pro-active intelligence solutions to keep people, nations and businesses safe from threats and head up the EMEA operations. 
Ben and Danni also feature on the hit Channel 4 show, Hunted and Celebrity Hunted which has been airing for over four years with another series set to be filmed this summer. I caught up with them recently to discuss the latest Fraud, tools and challenges for the Cybersecurity industry.
Cybersecurity is an ever-changing landscape. What trends do you anticipate for the next 12 months and beyond?It is always difficult to pin down what the next real trend is going to be in the Cybersecurity space as adversaries are becoming ever more sophisticated.  What was once a very difficult process for skilled individuals is becoming more readily available to novices with advances in software, particularly those shared on the Dark Web.What is an inevitable threat trend in the next 12-months and beyond is the exponential rise in the Internet of Things (IoT).  With a world where everything is hooked up to the web, it is apparent that tech companies selling these devices are under immense pressure to get products to market. The need for speed could mean that some security principles and best practices may be overlooked.   As the UK encountered during the Mirai Botnet attack of 2016, a network of electronic devices acting in concert can cripple the internet or, worst case, become a weapon that could cause actual physical damage as well as cyber damage, power stations, hospital networks to name but a few.  How have Data & Analytics impacted the detection, and prevention, of cyber-crime?A company will have to protect themselves against an enormous amount of cyber threats every second.  A cyber-criminal will only need one successful attempt. Data & Analytics are proving successful in the fight against cyber-crime and their proactive and holistic approach is at keeping people and businesses safe.  Of course, it is Data that is being stolen, but very often Data can come to the rescue.  It helps in a number of ways, e.g. identifying anomalies in employee and contractor computer usage and patterns, detecting irregularities in networks, identifies irregularities in device behaviour (a huge advantage with the rise of the IoT).What one must remember, however, is the people behind the Data.  You can't simply collect Data and assume you will be able to detect and respond with the right actions.  You need the people with the right analytical skills to sift through the Data, find the right signals and then react to the threat with an appropriate and timely response.  What tools and technologies do you think will become increasingly important in the fraud and cyber-crime landscape?Here at Fortalice we are investing a lot of time into coverage of the Dark Web.  We live in a rapidly changing digital landscape. Criminals, fraudsters, and others are now operating with more sophistication and anonymity. Where do they go to exchange fraudulent details and ideas about current victims? What medium do they use to discuss organisational targets or new ways of defrauding companies? The answer is the Dark Web. Traditionally, companies fight fraud from the inside out. We want to change this landscape by accessing the entirety of the Dark Web, its pages, shady storefronts, and treasure troves of Data, and drawing on monitoring toolsets to give our clients a 360-degree resource for identifying adversarial communications and movements. It's all about Internet coverage.  Wherever it is difficult to find – that's where your threat will be.  A final point to this question is one of sharing tools and techniques.  A collaborative approach is always a good way of making sure the wider audience benefits.  We always work with our clients and offer other services and support outside of our remit to make sure they're fully protected from a cyber and physical space.  What are the biggest security threats for businesses?Security is fundamentally broken because the design of many security solutions does not design for the human psyche.  Security solutions are bolted on, clunky, and hard to use but because security teams prioritise defending against easier cyber threats, they often don't focus on the hardware side.The biggest risk to companies and individuals is always defined by the Data that is most important to you or to the business.  For individuals, this might be privacy or identity. For businesses, this could be customer Data, intellectual property, and the company's money in the bank.The reality is that business executives can't outspend the (cybersecurity) issue and they must be prepared. Cybersecurity no longer exists in a vacuum and it must be elevated to the conversations held in the boardroom and with senior leadership as well as entire divisions, departments, and organisations.For someone trying to get into security analytics, what skills do you think are key to being successful in the industry?The detail is in the name of the role.  A huge ability to interpret large amounts of technical Data is key to the role, as well as being able to assimilate what it means and how to action it.  Risk management is also key to this role.  Very often you will identify potential risks and you will have to triage those priorities on your own as co-workers won't have the technical expertise to assist.  You will need to be able to communicate successfully to all levels of a workforce and last but by no means least – a good sense of humour!  When you think you have gotten to understand a new threat or vulnerability a new one will replace it within seconds.  Time to put the kettle on, smile, and get back to work with your analytical prowess.  Within fraud, it's well known that criminals are sharing their approaches, is this mirrored in cyber-security and if so, how is the industry combating this?Criminal collaboration is huge on the web.  First of all, there is no talent shortage for fraud rings or cybercriminals. There are no requirements for fancy university degrees or certifications and the crime ring pays for performance.  They don't care what you look like, how you dress, or if you clock in during normal work hours. They care about getting the job done – hacking into and stealing information from others. Together they are sadly stronger and more effective.  On Dark Web forums, you will see fraudsters sharing and selling their 'IP' knowing that others will also contribute. That way they are all winners.  In the private world ideas equal money. That is of course not a bad thing for business, but it is bad for collaboration. Businesses generally don't like to share ideas with one another because it has taken them lots of time and expense to get to their product or solution. As cliché as this comment sounds – we have to change this landscape for the greater good. There are lots of smart government initiatives for national defences in cyber security and fighting high-end cyber-crime but seldom does this have a positive impact locally with smaller businesses.  There is a huge amount of information out there for individuals and advice, but we need to bridge the gap still between criminal collaboration and that of the good guys.If you could change one thing in the industry, what would it be?The mind set of security professionals that humans are the weakest link. We're not! Humans are at risk because technology is by design, open.  I'd also change the mind set of those not in the Cyber Security industry.  All too often the severity of what is being reported is not taken seriously, nor are budgets set aside for cyber security issues.  That said, it is improving but there is a long way to go. Ben and Danni spoke to Senior Consultant, Rosalind Madge. Get in touch with Rosalind or take a look at our latest job opportunities here.

A Q&A With Dyson's Data Governance CDO | Harnham Recruitment post
Mridul Mathur is a skilled Senior Program Director with more than 15 years of experience working in businesses from Deutschebak to Dyson. He has a proven track record of successfully delivering large and complex cross-functional programs and building high performing teams from scratch. In last five years the main focus of his work has been in the area of Data Management to address the issues and challenges organisations have faced in the wake of various new regulations.
Data Management and Data Governance are hot topics at the moment. Do you feel that attitudes have changed towards the fields since the beginning of your career?It's been a very big shift. Going back to my involvement at Deutsche Bank around 2007, we were managing Data purely because we needed to create a Credit Risk position so that we could explain to the Bank of England and other regulators what we were doing. We didn't really look beyond that. But now, if you look at the industry, we want to use Data to not only calculate our Risk position but to derive value out of that Data.  It's something that can give a company a competitive advantage  one of those things that can significantly change a business. I personally feel that the turning point, not just for Deutsche Bank but for everybody was the market crash that happened in 2008. A lot of the company did not have Data Management skills, or the ability to bring the Data together to understand exposures. Those who had exposure against Lehman, for example, could not recover any of the money they lost. That was the big turning point for all of them, when they actually lost hundreds of millions of dollars' worth of revenue and loans overnight. They didn't have the right Data, in the right place, and it cost them.What major issues do you see successful Data Governance facing over the next 12 months?I think we're still going through a phase of understanding and internalizing the issue. By that I mean that we understand that our Data is important and how it can help us not only manage Risk but create value. But, when it comes to actually applying it, we are hamstrung by two things: One is that we haven't quite grasped the ways in which we can internalise that Data. We understand the value but the actual application is not really out there currently. Secondly, I think that in some places, we have too much activity. I've been in places where there have been competing Data agendas and competing Data Governance ideas. When people are not taking their organisational view and just looking to get ahead, it's hard to achieve any real success. If you were advising a company about to commence on a large Data Management transformation project, what advice would you give them?This links to the previous point really, and it's a bigger issue in large companies. You need to have a business approach to Data Governance, as well as the IP capabilities to deal with a project of that scale. And what you find sometimes is that multiple groups get together and they each have a different view of what good looks like. They end up not communicating throughout the organisation and properly aligning everybody's roles and responsibilities. These different agendas then end up causing issues because everyone has a different idea of what they want. We need to be able to plan across the organization to get the right agenda and get the right properties in place. Then you can start the work, as opposed to each team just working where they think the biggest problem lies first. What would you say are the biggest threats to a successful Data Management program?Obviously the above is one, but it leads to another which is really the lack of Senior Management sponsorship. If you don't get the right level of sponsorship, then you don't get the mandate to do what you need. This can cause huge delays and is definitely one of the biggest threats to your program being a success. In finance, you worked within a highly regulated industry. How have your approaches changed now that you're in a highly innovative, tech-driven environment?The approach is different. We do have challenges that others don't, but over and above, because we innovate and create things, there is an abundance of new information. Information protection and intellectual property protection is therefore at the top of the agenda. That drives the need for effective Data Governance and it really has to be at the forefront of the approach. Data breaches have caused widespread reputational damage to companies such as Facebook and Yahoo. Have you found that companies now view Data protection as central to their commercial performance?Absolutely. People realize that they not only need Data to do their business, but they also need to protect that Data. These breaches have resulted in a greater importance being given to this function and every year I see it moving closer to the center of the organisation. There are very few large organisations left that haven't recognized Data Protection as one of their formal functions.A lot of companies are now looking to build out their Data Protection teams from the ground up, starting with lower levels of analysts, but also management as well. It's becoming a much greater priority and these big breaches are one of the driving factors. What do you feel will be the most effective technical advancement within Data Management in 2019?I think, from a technological perspective, we still have some way to go with digital rights management. There's now one or two solutions that are supposed to be at Enterprise level, but they're not enough and they're still not joining the digital rights management side of things with the Big Data Loss Prevention side. So companies are having to rely on seeing this together with a combination of plugin software and various tools and technology. It's sticking around the edges of the edges of a fix, but it's not actually doing the job. I'd like to see these technologies develop because I think we're crying for some help in this area. What is the biggest risk to their Data that businesses should be aware of?Not knowing where to get hold of Data. It is just mind boggling to me, that there has not been a single company that I have been a part of where we started a program and we knew where to get all our Data from. Obviously we knew where most of it was,  but we didn't know where else it was and that what we were looking at was a comprehensive set of maps. It just continues to be the same at every business I have worked at.  What role does data governance have to play in protecting a business' intellectual property?It plays a huge role. Firstly, a company needs to be very clear on their Data policies. This means regularly training teams on the importance of this, much like you would with health and safety. By clearly defining and educating people on the dos and don'ts of data handling you can better protect your intellectual property. I think getting the policy framework right and implementing it using digital rights management is crucial and good Data Governance relies on this. When hiring for your teams, which traits or skills do you look for in candidates?There are two key parts; one is technical and the other non-technical. In my mind, it's less about the technical because, ultimately, I just want someone who knows how to use 'technology x'. They need to be able to make use of Data from a database, or be able to spot Data in an unstructured environment. But, for me, the most important skill is more of a characteristic: tenacity. I use the word tenacity because you have to put yourself out there. You have to ask people questions and you have to educate them. You can't assume that people just understand Data you're presenting them and you have to become their friends and learn to speak their language. It also really brings in the skill of being able to work with teams and across teams. Being a team player would absolutely be top of my list. Mridul spoke to Femi Akintoye, a Recruitment Consultant in our Data & Technology function. Take a look at our latest roles or get in touch with Femi.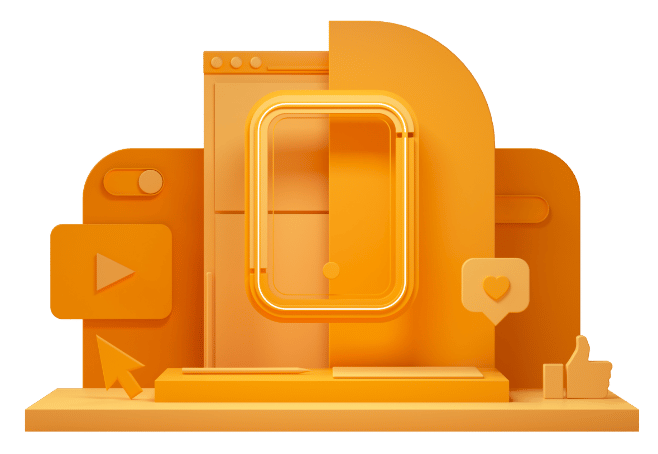 CAN'T FIND THE RIGHT OPPORTUNITY?
If you can't see what you're looking for right now, send us your CV anyway – we're always getting fresh new roles through the door.