Senior Computer Vision Engineer
New York / $180000 - $220000 annum
Senior Computer Vision Engineer (Remote)
$180,000 - $220,000
About the Company:
This is a cutting-edge technology company that pioneers groundbreaking solutions to redefine the future. The team is dedicated to pushing the boundaries of what's possible, and they are seeking a Senior Computer Vision Engineer to join them in revolutionizing the way we see and interact with the world.
Job Description:
Are you passionate about Computer Vision and ready to embark on a journey to shape the future? Visionary Innovations is seeking a talented and visionary Senior Computer Vision Engineer to contribute to our innovative projects. As a key member of the team, you will play a crucial role in developing advanced computer vision algorithms and systems that will be at the forefront of our revolutionary products.
Responsibilities:
1. Algorithm Development: Design and implement cutting-edge computer vision algorithms to solve complex problems and enhance the capabilities of our products.
2. Model Training: Develop and train deep learning models for various computer vision tasks, including object detection, recognition, and image segmentation.
3. System Integration: Collaborate with cross-functional teams to integrate computer vision solutions into our products and ensure seamless functionality.
4. Performance Optimization: Optimize algorithms and models for real-time processing and resource-constrained environments.
5. Research and Innovation: Stay updated on the latest advancements in computer vision and contribute to the company's intellectual property through research and innovation.
Qualifications:
- Master's or Ph.D. in Computer Science, Electrical Engineering, or a related field.
- Proven experience in computer vision algorithm development and implementation.
- Strong proficiency in programming languages such as Python, C++, and experience with popular deep learning frameworks (TensorFlow, PyTorch, etc.).
- Solid understanding of image processing techniques and computer vision libraries.
- Excellent problem-solving and communication skills.
Benefits:
- Competitive salary: $180,000 - $220,000
- Remote work: Enjoy the flexibility of working from anywhere in the world.
- Health and wellness: Comprehensive health benefits package.
- Professional development: Opportunities for continued learning and career growth.
- Cutting-edge projects: Work on groundbreaking projects that challenge and inspire.
How to Apply:
If you are a visionary thinker with a passion for pushing the boundaries of computer vision, we want to hear from you! Please submit your resume We are an equal-opportunity employer.

Senior MLOps Engineer – US SECURITY CLEARANCE REQUIRED
Washington DC
$170000 - $190000
+ Data Science
Permanent
District of Columbia
Senior Machine Learning Engineer (MLOps)
175,000 – 195,000 base + equity + benefits
Fully Remote (US)
Must be able to acquire a US Security Clearance
The Company:
Our fast-growing team is looking for a skilled, motivated and reliable Sr. Machine Learning Engineer to
help grow our company.
What you'll do:
* Design and implement the capabilities of the AI Platform (Python, Jenkins, Docker/Kubernetes
environment).
* Improve scalability and performance of the platform through integration with big data
frameworks (Databricks, Snowflake, etc.).
* Improve the enterprise readiness of the platform, participate in architecture discussions, and
provide guidance to junior developers.
Your qualifications
* Degree in Computer Science, Computer Engineering, Mathematics, Statistics, Electrical Engineering, etc
* 3+ years of experience writing production-ready code in Python.
* 3+ years of experience writing production-ready code in Typescript.
* 3+ years of experience writing production-ready code in React and a React framework like NextJS
* 3+ years of experience with AWS or other cloud computing frameworks.
* 3+ years of experience with Git (or an alternative version control tool).
* 3+ years of experience with Docker and/or Kubernetes.
* 2+ years of experience with frontend state management solutions like Redux, Jotai, and React
Query
* A strong sense of ownership and accountability.
* Strong written and verbal communication skills in English.
Pluses
* Experience developing machine learning models and other data science techniques (and/or
working alongside people with this experience).
* Experience with data visualization tools and packages like matplotlib, Plotly, Tableau, Qlik, etc.
* Experience integrating applications with at least one of Spark, Dask, Snowpark, or Kafka.
* Experience with technologies like task schedulers (e.g., Celery, Airflow, Prefect, etc.) and web app development stacks (e.g., Flask/Django).
* Experience with SQL/NoSQL or other database systems (elasticsearch, graph databases, etc.).
You will be required to obtain and maintain an interim and/or final security clearance. Failure to obtain
and maintain the required level of clearance may result in the withdrawal of a job offer or removal
175,000 – 195,000 base + equity + benefits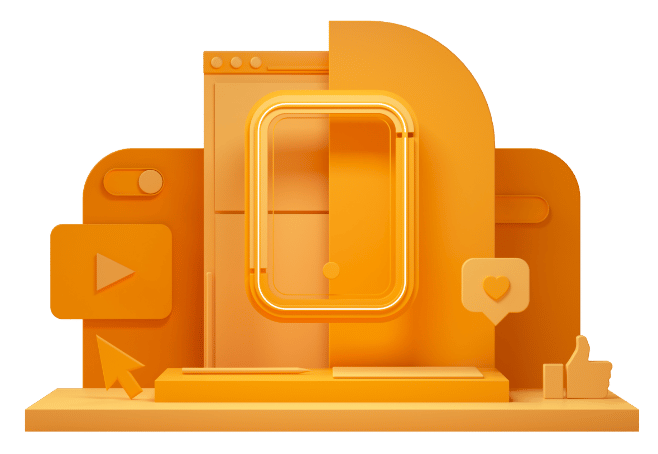 CAN'T FIND THE RIGHT OPPORTUNITY?
If you can't see what you're looking for right now, send us your CV anyway – we're always getting fresh new roles through the door.