Principal Scientist, Biostatistics
San Francisco, California / $170000 - $185000
San Francisco, California
PRINCIPAL SCIENTIST, BIOSTATISTICS
BAY AREA
$170,000-$185,000 PLUS EQUITY
THE ROLE
As principal scientist, biostatistics you will be responsible for designing, analyzing, and interpreting clinical trials. This role requires an individual with extensive experience using statistical methods to investigate research questions, create predictive models, and develop insights into complex biological systems.
Key Responsibilities:
* Develop statistical methodologies and design clinical trials for new drug development, as well as analyze and interpret data from clinical trials and experiments.
* Develop analytical solutions to support hypothesis generation, selection, and validation of biomarkers and drug targets.
* Collaborate with cross-functional teams to provide statistical guidance, training, and mentoring to ensure high-quality study design and analysis.
* Manage the statistical components of multiple projects simultaneously and lead the development of accompanying study protocols and statistical analysis plans.
* Develop and maintain technical expertise in statistical tools, computational techniques, and data visualization.
* Write scientific reports, technical memos, and publications to communicate findings, insights, and best practices.
Requirements:
* PhD in Biostatistics, Statistics, or a related field.
* Minimum of 10 years of experience in applied statistical analysis in the pharmaceutical or healthcare industry.
* Strong statistical software experience such as SAS, R, or Python.
* Strong ability to work collaboratively with cross-functional teams.
* Strong written and verbal communication skills, able to present advanced technical concepts to non-expert stakeholders.
* Strong project management skills, able to manage multiple competing priorities effectively.
If interested please email

How To Attract Data Scientists To Your Business (And How Not To) | Harnham Recruitment post
Whilst the role of Data Scientist is still considered one of the most desirable around, many businesses are finding that a shortage of strong, experienced talent is preventing them from growing their teams sufficiently. With a huge demand for such a small talent base, enterprises have begun to ask what they can do to ensure that they can secure the skillsets they need. If you're looking at hiring a Data Scientist, there are a few key Do's and Don'ts that you need to bear in mind:THE DO'SCreate A Clear Career PathIn most companies, a career path is defined. Usually you grow from junior to senior to manager etc. However, Data Scientists often like to become experts rather than moving up the traditional career ladder into people management roles. And, once a Data Scientists becomes an expert, they want to remain an expert. To do this, they need to keep up with the latest tools and data systems and continually improve. That's why it's important that you put in place a clear career path that suits the Data Scientists. In addition to the possibility of leading teams on projects, businesses should provide opportunities for financial progression that reflect growing skillsets in addition to increased responsibilities. 
Let Them Be Inventive One of the biggest turn-offs for Data Scientists is lack of opportunities to try new techniques and technologies. Data Scientists can get bored easily if their tasks are not challenging enough. They want to work on a company's most important and challenging functions and feel as though they are making an impact. If they are asked to spend their time on performing the same tasks all the time, they often feel under-utilised. Providing forward-looking projects, with innovative technologies, gives Data Scientists the opportunity to reinvent the way the company benefits from their Data.Provide Opportunities To Discover As part of their attitude of constant improvement, Data Scientists often feel that attending conferences or meet-ups helps them become better at their role. Not only are these a chance for them to meet with their peers and exchange their Data Science knowledge, they can also discover new algorithms and methodologies that could be of benefit to your business. Businesses that allow the time and budget for their team to attend these are seen as much more attractive prospects for potential employees in a competitive market. 
Give them the freedom they needData Scientists are efficient workers who can both collaborate and work independently. Because of this, they expect their employers to trust that they will get the job done without feeling micro-managed. By offering flexible working, be it flexi-hours or working from home options, enterprises can make themselves a much more appealing place to work. THE DON'TSHire The Wrong SkillsetAs many companies begin to introduce Data teams into their business, they can often attempt to hire for the wrong job. Generally, this will be because they automatically jump to wanting to hire a Data Scientist, but actually need a different role placed first. For example; a company may be looking to hire a Machine Learning specialist, but their data pipeline hasn't even been built yet. There are many talented candidates out there who want to work with the latest technology and solve problems in complex ways. But the reality is that a lot of businesses aren't ready for their capabilities yet. Before hiring, asses what skillsets you really need and be specific in your search. 
Undervalue Their Capabilities There are still a large number of organisations that do not value Data within their culture and Data professionals pick up on this incredibly quickly. If they feel that their work is under appreciated, and they know that there is high demand for what they do, they will not waste their time sticking around. Ask yourself how you see your Data team contributing to the company as a whole and make this clear within your organisation. Advanced Data Scientists don't want to work on dashboarding so make sure that their work will have an impact and explain how you see this happening during the interview process. Additionally, be aware of other financial implications that their hire may have. It's likely that they'll need a supporting Data Engineer to work with and, if they don't have access to one, they have another reason to look elsewhere. The Data Scientist market is a candidate-driven one and, as a result of this, businesses need to go the extra mile to ensure they get the best talent around. By offering a strong set of benefits, the opportunity to grow and progress, and an environment that values Data, enterprises can stand out amongst the crowd and attract the best Data Scientists on the market. If you're looking for support with your Data Science hiring process, get in touch with one of our expert consultants who will be able to advise you on the best way forward. 

Winning the war for data science talent | Harnham US Recruitment post
Data Science teams are hugely important to almost every growing business today. The ability to predict market trends, create new products and augment and automate processes will be a key differentiator in a changing economy, between businesses that thrive and businesses that struggle.As such, the Data Scientist is the hottest and most sought-after job title in today's job market and competition has never been so fierce. Ultimately, competition is only going to get more and more intense for these talented individuals.So how do you win the war for Data Science talent? Over the course of this talk, we're going to look at talent attraction and retention strategies, how to engage hard to reach talent, and how to create stringent and effective hiring processes that will differentiate your business from the competition.Is there a shortage of talent? The answer to this is both yes and no. Run a quick LinkedIn search for a Data Scientist in the Bay area and you'll see a massive 35,783 returned results and 2,604 live roles, however a 2012 government study stated that undergrad stem degrees would need to increase by 34% in order to meet predicted demand for these skills.However at the same time, only 50% of individuals with a STEM degree are employed in a relevant field – this number is roughly 3x higher than other fields of study.32% of Comp Sci degree holders are not employed in an STEM role say that they are working in unrelated fields due to a lack of relevant job.The reality is that for the most part – many of you in this room today are speaking with the same candidates as one another and are looking for the exact same profile. At the same time, candidates are all applying to the same companies, with the same focus, again, for the same roles. The same companies are offering jobs to the same pool of candidates, who have 4 or 5 job offers in hand at any one time, meaning that 75-80% of job offers aren't being accepted.A vicious cycle This is leading to the cycle that I see in the market, every single day.1) A large proportion of candidates are overlooked or excluded, giving the perception of a lack of opportunity2) Employers are struggling to fill their roles due to losing candidates to competitors, feeding the idea of a lack of available talent.What's the Fix? The first step is looking beyond the standard candidate pool – if I were to ask all of you to think of your ideal data scientist, most would say, Masters or PhD in a quant field. Internship somewhere scrappy during the course of their degree. Publications, Patents and Research work. Few years of experience in a production capacity, Python, R, Strong ML background etc etc.Maybe it's time to look beyond that – Organizations such as Galvanize and Metis have created intensive data science programs that are creating well rounded data scientists that most people will look beyond. Let's change the focus of the degree criteria – some of the best coders that I've seen, have been self-taught and have a genuine passion for developing their skills.
So how do we find these people? There will always be a time and place for LinkedIn's searching features, but the candidate pool runs so much wider than that. Luckily, you're all at a conference, so I don't need to pitch you on the importance of networking, but there are so many ways to find this talent. Never underestimate your own people, the best people, know the best people. Before you do anything at all, brief your team on what you're looking for and open the floor to them for their referrals and recommendations.Next, create partnerships. Work closely with schools, bootcamps and research facilities to get you access to data science talent quickly and efficiently. You'll also be able to get a fresh approach to those problems you've been looking at and may just stumble on some exciting solutions.Sponsor a competition. So many Data Scientists that I work with are fiercely competitive and love the idea to showcase their skillset. You'll also get a natural interview process taking place, with the cream rising to the proverbial top. Lastly, keep up to date with the market – follow market moves, funding rounds and news stories to look in to redundancies or news stories that may make an individual more open to a move. Finally actively target companies that utilize similar tools, or work on transferrable problems. By no means am I saying headhunt your competitors staff, but why not look at areas that will utilize similar methodologies or algorithms, where someone will be able to come in and hit the ground running.Engaging with this talent – The power of why I'll never forget the best piece of advice that I had received when it came to recruiting Data Scientists. It came from Vin Vashishta (who is definitely someone you need to be following) – Focus on the "why".Your message needs to stand out, and you need to capture the imagination of your potential hire, especially if you're not a traditional "halo" brand. Candidates in this space are mission driven, the what is nowhere near as important of the why. For example, candidates don't care that you're utilizing computer vision – but they do care that you're using it to monitor and track the breathing patterns of infants in their sleep. It's going to be the why that starts the conversation, the what will come after. Engaging with this talent – Growth & Development Next you need to be upfront about growth and development. Not every organization is going to change the world, not every start-up will achieve unicorn status. That's ok. Not every scientist will become a CDO. Don't make promises that can't be kept and be clear about where and how you see this role and this person evolving.Engaging with this talent – Do away with lengthy processes I follow very closely the work of some exceptional people, and I love seeing Data Science applied to hiring processes. One such person who I follow is Emily Glassberg-Sands at Coursera. She wrote an article about how they had analyzed every area of their hiring processes and assessed where people were dropping out, and fixed those areas.Let me tell you now, you don't need to have 5 screening calls, a take home test and an 8-hour interview day. In fact, simplifying this even further, you don't need a take home test. Nowadays most people have a portfolio of code that they'll be all too happy to share, so that you can see first-hand the work that they've done. If you want to understand how candidates approach and tackle a problem, run a whiteboard session, or a webex, where a candidate can feel like they're already working with you, tackling a problem in unison.In any hiring process, you're getting interviewed as much as you're interviewing. Your process reflects who you are as a business, long and drawn out – means slow and clunky. There's an organization whom I know of, who are doing a huge hiring drive, with an average turnaround time of 8-10 weeks per hire. As a result, candidates are getting half way through a process, getting messaged by another organization and are off the market a week later.Focus on what is a necessity, a stage focusing on technical capability, a stage focusing on role suitability and a stage focusing on cultural fit. All in all, three stages should be more than enough, and should take no longer than 10 days. Set expectations clearly at the beginning. Hiring is a time-consuming process and losing time interviewing a candidate whose expectations are not aligned with your own, is a waste of time, purely and simply. Have the difficult conversations as early as possible will save you time further down the line. Put bluntly, if/when you work with a recruiter, the vast majority of people ask us to find a candidate's salary expectations, however most organizations when they recruit for themselves, they do not have that conversation until the very end of a process.Engaging with this talent – Closing candidates The most effective and efficient processes mean nothing if ultimately you can't get a candidate across the line. This is where your recruiter – either internal or external is going to really earn their money. Understanding the push and pull factors in a decision is key to a successful hire. A high base salary means nothing if that isn't the reason that a candidate is looking for a move.The key here is that when you've identified your hire, strip everything back to the bare bones. Go through the role again, the company again, understand any concerns that they may have and set up conversations with decision makers again if necessary. Close candidates on numbers at which they feel happy, but that also mean value for money for you – DON'T LOWBALL!!! I see all too often companies that can go higher, go in with a lower offer to try and get a discount on a hire, every now and again, you'll get a positive resolution from this, but more often than not, you'll scare off a candidate who has the potential to feel undervalued, and therefore warn other people in their network about a negative experience. Make offers that are fair, for both parties and explain how you got to those numbers.The closing process is the most in the whole recruitment cycle. A botched close will mean that you start back at square one and that all of the work that you've done starts back at zero.
Retaining this talent – Prepare for churn Unfortunately there is no secret sauce here. It's going to happen. By the very nature of hiring scientists, you're looking for people who are naturally inquisitive with a thirst and passion for learning and development. More often than not, you'll form part of their development, as opposed to all of it.The average Data Scientist is currently switching role roughly every 2 years. Your job is to lift that number as high above the average as you can. The key here is to understand who your Scientists are as people, what's important to them in their future, and help to meet as many of their goals as you can.Retaining this talent – Invest in your people The old saying rings true – "what if we invest in our people and they leave – but what if we don't and they stay". You need to give your scientists the freedom and the platform to be the vest version of themselves that they can be.Lastly, don't wait too late to reward your top performers. A counter offer is always an offer too late. If someone is performing well, let them know that they're appreciated with that promotion or raise that they deserve. Don't wait for them to come to you with their 2 weeks notice. If you wait that long, you're too late.Retaining this talent – People leave bosses I don't believe this to be a fundamental truth. As I mentioned earlier, I firmly believe that the why is the most important thing in developing great scientists. As long as your mission is one that excites your people and that you're constantly following your north star, getting closer and closer. Your scientists will be driven by that same mission.Ultimately your role as Managers, Directors, VP's and Execs is to nurture the talent within your ranks, create an environment where your people can thrive, and where they know that they'll continue to do so. 

Fade Out? What Does The Future Of Data Science Hold? | Harnham US Recruitment post
The wealth of Data now available is unprecedented. What was once the domain of a single Data Scientist to part and parcel the information into actionable insights now requires a much more 360-degree review. Once more of a generalist who understood the technical requirements of the IT department and computer languages like R, and could translate them to business leaders, has now been drilled down into specializations. Rarely is the information generalized into collecting, collating, and analyzing, but now requires someone to develop predictive models for machine learning.  Within Machine Learning, AI is the next step, and that requires its own set of responsibilities and accountabilities we didn't used to think about regarding Data, computers, or machines. But in the last few years, the role of Data Scientist and what businesses need have leapt light-years into preparation for the future. So, what's changed?The Four Roles within Data ScienceWhile many things have changed such as more access to education to learn Data Science, hackathons, and businesses who both upskill and reskill their talent, there are four 'roles' that come together to help define the next Data Scientist.Once termed a 'unicorn' employee, these specialists must not only be able to understand their own role, but also have a deep understanding of the engineer, Data Analyst, and Computer Programmer. That unicorn employee who could do everything and at the speed of machines is now par for the course. But for a quick breakdown, the role of the unicorn Data Scientist includes.Knowing what tools to use and when, but while the programmer creates applications, the Data Scientist creates the model. How many job postings have you seen that require this once generalist professional to specialize in Predictive Modelling, Machine Learning, or AI?Understanding the mechanics of the Data Designer or Data Architect but being able to create visualizations to help shape and guide leaders' strategies which could determine how the information gets used.Collaborating with Data Engineers on building the system.Utilizing Data Strategy to help businesses visualize how the system can best be used.The traditional role of Data Scientist, once hailed as the 'sexiest job of the 21st century', has evolved from generalist to subject matter expert. And the specializations are only getting more focused.Fade Out to Data Scientist. Hello, Data DesignerData has infiltrated every department in a business. Is it any wonder then that the evolution of the Data subject matter expert would evolve to the visuals of design? We are training computer models to 'see' and identify the difference between people and objects. We are working toward AI consciousness. Not in the sense that these systems will quite be Robin William's Bi-Centennial Man, but that humans work toward not passing on our own prejudices and biases.Data Designers and Data Storytellers have helped push the next phase of innovation as well. Using visual design in that of diagrams, graphics, charts, and dynamic presentation to capture information in a way we have become used to. Imagine crafting a presentation for your board or business executives with movie-like quality and production. Businesses are making investments from infrastructure to advanced analytics and everything in between. But it's only the beginning. You know how when the movie ends and we say 'fade to black'. This seems to be the way of the Data Scientist as we know it. Though its title may be fading, its function is not, and is being elevated into a variety of specialities and subject matter expertise on a grander scale. Those who know and have a deep understanding not only of their core role but of the grander design for tech and business are drivers behind the next generation of Data Scientists. If you're interested in Data Science, Digital Analytics, AI, Data Engineering, Machine Learning, or Robotics just to name a few, Harnham may have a role for you. Check out our current Data Science jobs or contact one of our expert consultants to learn more.  For our West Coast Team, contact us at (415) 614 – 4999 or send an email to sanfraninfo@harnham.com.  For our Arizona Team, contact us at (602) 562 7011 or send an email to phoenixinfo@harnham.com. For our Mid-West and East Coast teams contact us at (212) 796-6070 or send an email to newyorkinfo@harnham.com.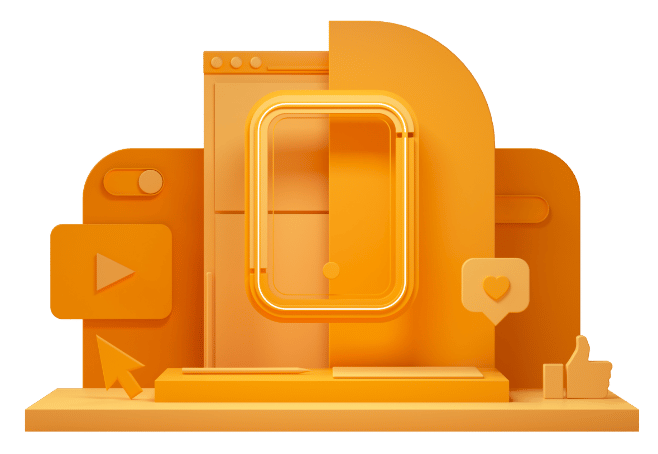 CAN'T FIND THE RIGHT OPPORTUNITY?
If you can't see what you're looking for right now, send us your CV anyway – we're always getting fresh new roles through the door.