San Francisco, California / $175000 - $200000
San Francisco, California
SENIOR DATA ARCHITECT
SAN FRANCISCO BAY AREA (HYBRID)
$170,000 - $200,000
Are you looking to join a team of changemakers revolutionizing the robotic surgery industry? If you have a passion for working with the latest technology in a high-growth environment, this opportunity is for you.
THE COMPANY:
This cutting-edge robotics company is looking to expand its analytics engineering team to support growing operations and products. Join this leader in the robotic medical device industry whose mission is to make surgery less invasive for patients and save lives in the process. The company values growth opportunities and provides its employees with long-term tools for career growth. They're looking to grow the existing collaborative team.
THE ROLE:
As a Senior Insights Architect, you will be responsible for building data architecture, products, and modeling both from existing legacy systems and from scratch. You will be working with Analytics Engineers, Analysts, and business stakeholders to understand business needs and implement best-case architecture. If you love working with data in an ETL/SQL environment and have Python and SAP experience this opportunity is for you.
YOUR SKILLS AND EXPERIENCE:
Previous data architecture and insights experience
Strong SQL skills, including server operations, performance tuning, and writing complex SQL
Experience with SAP
Extensive experience with supply chain and logistics data
Strong Python programming skills
THE BENEFITS:
$175,000 - $200,000
HQ in Sunnyvale, CA
401k and Equity
Health, Vision, and Dental insurance
HOW TO APPLY:
Please register your interest by sending your CV to Benjamin Palmore via the Apply link on this page.

Why CFOs Must Harness Big Data
Gartner recently highlighted the importance of Data and Analytics as a core business function, a trend not likely to abate as Big Data becomes an increasingly important business asset closely aligned with business success.  The role of the CFO is evolving too, assuming more strategic importance in business growth, so it makes sense for financial teams to embrace data to drive the bottom line.
According to projections from Statista, 74 zettabytes (a zettabyte being a trillion gigabytes) of data will be created in 2021, up from 59 zettabytes in 2020. The amount of data created each day is staggering - 1.7MB  every second by every person in 2020 – let alone the fact 90 per cent of the world's data has been created in the last 2 years alone.  The growth of data is exponential in both our personal and business lives. Data insights afford businesses a valuable window to consumer behaviour. Data drives change.
CFOS BEST PLACED TO CHAMPION BIG DATA
CFOs have always dealt with data, traditionally tracking cash flow and analysing a company's financial strengths and weaknesses to measure performance. Along with their involvement in procurement and supply chain management, and their integral role in reporting business performance metrics, CFOs are best placed to champion Big Data to drive growth.
Big Data allows finance teams to:
Track spending patterns and their cost implications
Understand the impact of procurement in the wider business context
Identify potential financial risks and help protect the reputation
Forward-thinking businesses have long been shifting their focus from data gathering and data analysis to data mining and one major take-out from the recent pandemic is that being prepared for disruption coupled with the ability to change is critical to business survival.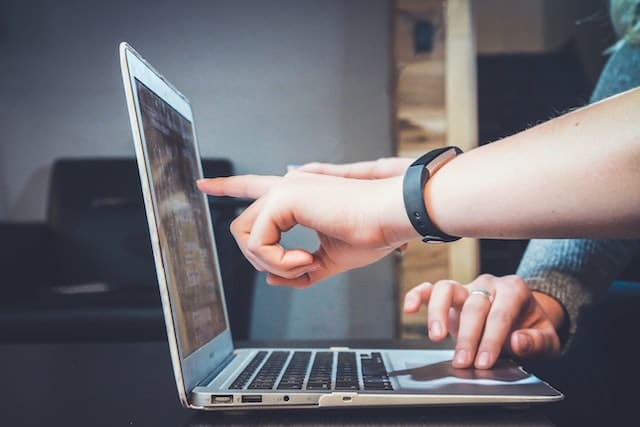 INCREASING IMPORTANCE OF DIGITAL BUSINESS INITIATIVES
The pandemic aside, markets are already changing against the pressures of business disruption and technological innovation. Digital business initiatives are shifting from secondary to primary focus in many organisations and this is only likely to continue as the business environment looks set to become leaner and meaner. In order to maintain a competitive advantage Big data will afford CFOs insights. Insights are one of the most impactful ways CFOs can ready a business for changing market conditions.
STRATEGIC COLLABORATIONS FOR GROWTH
Not only can data provide insights into market trends, predict outcomes and help a business pivot accordingly, but more valuable still, the insights gained by CFOs can also be shared between other core business disciplines helping to galvanise teams in strategic collaboration towards growth:
Procurement – spend analysis and purchasing management
Sales & Marketing – price point analysis, customer retention, churn analysis
Innovation – new product profitability, technology investment
CFO-CIO PARTNERSHIPS
With collaboration in mind, CFOs would do well to build strong relationships with CIOs who together recognise the role that Big Data plays as an enabler to growth. Forward-focused businesses will be creating opportunities for such relationships to flourish.
A recent E&Y survey reported that CFOs and CFIs are increasingly keen to partner to collaborate and translate data analytics into tangible insights to add value outside their core functions to ensure stability and growth in what is set to become a more competitive market.
If you're looking to build out your Data team or for your next opportunity, Harnham can help. Take a look at our latest Data jobs in Finance or get in touch with one of our expert consultants to find out more.
---

Where Does the Data Engineer Sit in the Data Chain? | Harnham US Recruitment post
Data Scientist. Data Architect. Data Engineer. With so many professional titles in the Data and Technology space, it can be difficult to distinguish one from another. You may have an interest in Data, but aren't sure which field you'd like to move into, and as things become more specialized, it adds another layer of education and experience required to make the move.Every one of the titles above has a place and a responsibility along the Data chain. But some may be more well-known than others. In order to wrangle Data, clean and analyze it, or develop programming from it, you need someone to build and maintain the pipeline systems that give Data Scientists a map to follow when collecting, cleaning, and analyzing the data.Though not interchangeable, the Data Scientist and the Data Engineer work together as two halves of a whole on the Data team. One role crafts the roadmap or blueprint for others to follow while the other gathers insights from the data based on specific datasets requested and designed by the Data Engineer.So, let's look first at what a Data Engineer does and the skillsets required for the role.WHAT IS A DATA ENGINEER?A Data Engineer takes the blueprints from the Data Architect and creates the pipelines. It sounds simple. But it isn't. A Data pipeline is just like it sounds. It is the process Data goes through from inception to implementation, and the technologies and frameworks involved at an in-depth level which can involve up to 30 different technologies. So, a Data Engineer is responsible for developing, testing, and maintaining the data pipeline. That's a lot of wrangling, cleaning, and prepping to ensure reliable information is filtered to the Data Scientist. 3 TYPES OF DATA ENGINEER ROLES1.     Generalist – This role is often found on small teams, and though this role may understand processes, but not necessarily systems, it's a good place to begin if you're a Data Scientist interested in stepping into a Data Engineer role. The focus here is end-to-end collection to processing of Data.2.     Pipeline – You'll find this role conquering more complicated projects on midsize Analytics team. The Pipeline focused Data Engineer is found in medium to larger-size businesses.3.     Database – The Database focused engineer is found most often in larger businesses with distributed systems across several databases. These individuals are responsible for implementing what the Data Architect has created, and collecting the information to inform analytics databases.7 SKILLS REQUIRED FOR DATA ENGINEERData Engineers are the ones who keep everything running smoothly. Even if a technology doesn't necessarily fall within their scope of responsibilities, they should still understand it, and be able to prepare Data for it. This is particularly the case when it comes to Machine Learning. Though it's more aligned with Data Scientist, a Data Engineer should know enough about it craft algorithms and gather insights.Below are a few more technical skills a Data Engineer should have to be successful in their role.1.     Know and understand the right tools for the job2.     Technical Skills include:3.     Linux4.     SQL5.     Python6.     Kafka, Flink, and Kudu languages for processing frameworks and storage engines, and which tool is best for which task.7.     General understanding of distributed systems and how they're different from traditional systems.The role of the Data Engineer is unique in that how this person thinks depends on what needs to be done. In some cases, you'll need to think like an engineer, and in other cases, you'll need to think like a product manager. This is one of the reasons it's important to have such deep knowledge of systems, processes, and knowing the right tool, and the right person for the job.If you're looking for your next role in Big Data, Analytics, Software Engineering, or Computer Vision, Harnham may have a role for you.  Check out our current vacancies or contact one of our expert consultants to learn more.For our West Coast Team, contact us at (415) 614 – 4999 or email sanfraninfo@harnham.com.For our Mid-West and East Coast teams, contact us at (212) 796-6070 or email newyorkinfo@harnham.com.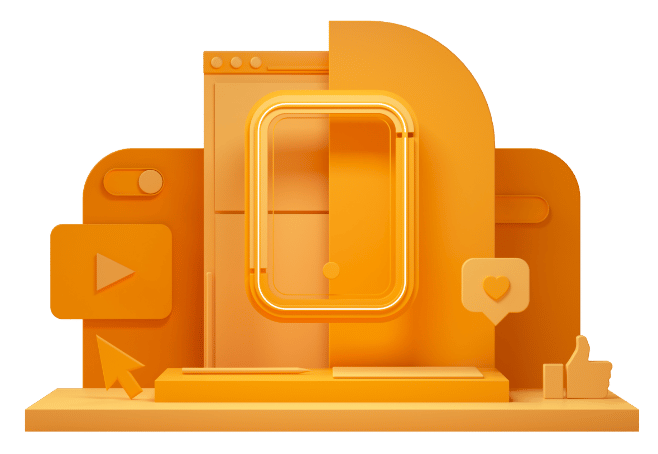 CAN'T FIND THE RIGHT OPPORTUNITY?
If you can't see what you're looking for right now, send us your CV anyway – we're always getting fresh new roles through the door.