Chicago, Illinois / $170000 - $180000
HEAD OF CREATIVE
E-COMMERCE, ONLINE
ILLINOIS, HYBRID, CHICAGO
$170,000 - $180,000 BASE
A leading e-commerce company that has proven itself to be a mainstay within the industry is urgently looking for a Director of Creative to join its expanding team.
The Role:
This individual will report directly to the CMO and work to develop and manage the organization's brand, and a creative team, and work closely with both internal teams and external partners. They are looking for someone that will be hands-on in all aspects of the creative strategy, development, and execution.
Skills and Experience:
Experience with Adobe Creative Cloud, CSS, HTML, and print and package design.
Proven expertise in ideation, execution, and end-to-end facilitation of complex marketing and advertising content and copy across mediums and channels, including national TV, direct marketing, paid social, lead generation, and print.
A customer-driven creative's vision and a scientist's curiosity, adapting the work and constantly testing and learning to achieve and improve results.
10 years of related experience.
The Benefits:
As Head of Creative, you can earn between $170,000 - $180,000.
How to Apply:
Please register your interest by sending your Resume to Izzy Conover via the Apply link on this page

Harnham launch their new wimbledon office | Harnham Recruitment post
Harnham, the world's biggest Data and Analytics recruitment business has launched its new state of the art Wimbledon headquarters. David Farmer, Senior Partner of Harnham was joined by Ann Swain, CEO of APSCo to officially open the sales floor and bring in an exciting new chapter to Harnham's story."This is a very important day for Harnham. I've seen this organisation flourish over recent years and to see David and the team move into this fantastic space is befitting of their skill and dedication to both the recruitment and data industries," said Ann.With capacity to grow headcount in the new Wimbledon office from 65 to 100, Harnham have set the foundations for significant growth across their UK and European markets. Outside of Europe Harnham have two established offices in San Francisco and New York. David comments that the Wimbledon office will act as the blueprint for future international expansion. "Harnham has seen positive year on year growth which has triggered our UK expansion and we expect to be at 130 staff globally by the end of the year, but this is just the start. We have just begun our growth strategy in our New York and San Francisco offices which will triple headcount in the US over the next two years".
The fully renovated space was designed and built by local office build company ODB Group. The office combines cutting edge open plan design with integrated technology all set against an innovative and exciting brand that has been core to Harnham's success. Learning & Development will remain key to Harnham's growth strategy so two purpose-built training rooms have been constructed. The result is an environment that promotes Harnham's culture of collaboration and support whilst using technology to aid productivity.Keeping their head office in Wimbledon will also help ensure Harnham retains its unique culture in a period of growth. Since the company opened in 2006, Harnham's headquarters have been based in several offices all within a few hundred yards of Wimbledon Station. This has allowed the business to weave itself into the fabric of the town supporting local businesses and charities such as the Wimbledon Foodbank where every employee spent a day working over the festive period. October 2017 was a particular highlight as Harnham was awarded 'Employer of the Year' and 'Best Enterprising Business' at the Merton Business Awards.

International Women's Day with Women in Data | Harnham Recruitment post
Sadie St. Lawrence, Founder of Women in Data, never saw herself entering the world of Data Science. But at university, while undertaking a piano major, it occurred to her that perhaps music wasn't the route for her. Halfway through taking General Education, Sadie found that she fell in love with the scientific method and the rest is history…We caught up with Sadie on her journey into Data, her passion for diversity and inclusion in the industry and the launch of Women in Data. As we celebrate International Women's Day, we're looking to commend those women who have been an inspiration to others, and you certainly come to mind. The work you have done within the Data & Analytics industry has been enthusing to so many. But as we mentioned, Data wasn't your first calling – tell us more about your journey. My career into data certainly wasn't linear and is a world away from my dreams as a little girl. Like most people in the Data world, I certainly wasn't born a data scientist. My journey into this role came from an amalgamation of all my interests and my skills, rather than just because one day I woke up and decided that I was going to study Data Science.I began my life wanting to be musical, which then evolved into a piano major as I discovered a real passion for the instrument. But, along the way, I started to think logically about what I both wanted and needed from my life. Was piano teaching really going to pay the bills in the way I needed it to? During GE at university, it became clear that I was drawn to the scientific method. And looking back on it now, what I was learning wasn't too dissimilar to my musical skills. Whether reading sheet music or analysing data, I loved seeking out patterns, getting them to make sense and creating a beautiful outcome. Putting my love for music and science together, I became invested in psychology and neuroscience, specifically looking at how the brain interprets music and emotion. And this is ultimately how I made the transition from music into data. I began working in laboratories to undertake my research and was introduced to the world of Data Science through that.What an interesting journey. You speak a lot about how the skills you learned through music were key to moving into the Data Science world. Other than being able to read music, what else did you take with you?Data Science and music are both incredibly creative subjects – even though the former may perhaps not be known for that. But when you're trying to solve a problem, the best way to do so is to think creatively. You need to come up with new and innovative solutions and you can't do that without thinking outside of the box. That mindset of creativity and expression that so many link with music is crucial in the data world, as is the ability to think critically. My strong creative foundation was, and still is, a defining factor in my Data career. That's such an important crossover. It's certainly true that without creativity, Data wouldn't thrive. Of course, you started your Data career and very quickly created Women in Data, launching in 2015. Could you tell us a little more about why you began this community – what was its purpose and what was your vision?So, Women in Data started with a personal need for community and a vision for equality in the Data space. I was new to my Data journey back then and I felt that for me to survive as a female, I was going to need to lean on other women who I could collaborate with, learn from and work alongside.At the same time, while I couldn't predict the sheer scale we are currently witnessing, I knew that Data was going to be big. And I thought to myself, if there are going to be all of these amazing economic opportunities in just a few short years, how can we ensure that women have a seat at the table? Women weren't represented in that space, and it was a huge issue both for women and for the industry. Look at where we are today, so much of what we do is driven by data. In fact, most of what we do is driven by data.  But, if we don't have diverse representation, we're not building products, services and algorithms that are suitable for everyone within our communities – and that is a large and complex issue with problematic knock-on effects. That is so true. If we don't address this, then we're at risk of creating huge problems within society. Of course, it's no secret that the data industry still lacks good levels of female representation. From your point of view, what would you like to see business leaders do more of to help address this imbalance?For me, the first step is to look at retention. I know organisations are desperate to get female talent into their workplaces, but what about looking after the women that are already there? Even if you only have one female member of staff, you need to ask yourself – what am I doing to fully support this person? Is our current culture right for this person and if not, what are we going to do about it? You are going to be hard-pressed to attract new female talent if your current way of working doesn't fit with the needs of your existing members of staff. Additionally, it's crucial to set targets and KPIs for your diversity and inclusion goals. Not only do you need to know what's working within your business, but data will help to show you where you might have pitfalls. For example, is diverse talent leaving your company at a faster rate than your non-diverse talent? If so, then it's time to deep-dive into the reasons behind that and work hard to fix it. The more knowledge you can absorb about the inner workings of your own company, the better. Following on from this, what more can society as a whole do to encourage more girls into Data Science and STEM?We start to see a real shift in young girls around age nine and 10 – also known as the STEM cliff. It's at this point where children become a lot more self-aware, they are listening to and absorbing the stereotypes around them and that begins to build their beliefs and values. This is the most crucial point in which all systems, from education to media to families, need to work hard to neutralise subjects such as STEM and not reinforce negative stereotypes. These children need people that they can look up to and be inspired by. Who did you look up to when you were younger – who inspired you?For me, the role model I looked up to was my future self. The reason I started Women in Data was because access to role models in this field was rare, and so I needed to take it upon myself to be a person that future me would be proud of. At the end of the day, I can look up to strong women like Oprah, Sarah Blakely, and Cleopatra – but I am never going to be them. While I can take little bits of them, their personalities, and their motivations, ultimately it was more important that I was my own person and my own role model. Every day, I strive to be the best version of myself that I can be. To learn more about Sadie and Women in Data, you can visit their website here.

Marketing & Insights In The Nordics | Harnham Recruitment post
The Scandinavian summer is short, and the law in some parts dictates a 4-week holiday when Swedes and their Nordic neighbours down tools and head out of the city to rest and reset. As hiring managers return from their summer homes, with the worst of the pandemic behind them, the labour market is reignited and demand is exceeding supply. The Data & Analytics market in particular is positively affected by shifts in consumer behaviour as a result of COVID-19.Now, as the summer lull turns into an autumnal rush, hiring managers are seeking to fill roles both in the main tech hubs of Stockholm and Oslo as well as satellite cities where the talent pools are less well-stocked. Of course, this year it's all very different to the norm as the region grapples with the fallout of the pandemic.An increase in demand for Marketing and Insights This year, after September especially, we've seen, and continue to see, a rapid increase in demand for M&I specialists. We're fielding a number of inbound enquiries from new clients looking to fill data insights and analytics roles that renowned Swedish public service suppliers are unable to fulfil through their roster of incumbent recruitment partners, calling instead on our expertise as a specialist tech recruiter. Conversations that began with hiring managers earlier in the year are fast turning into live requirements, particularly in the retail sector, which has seen an upturn in data-driven analytics around CRM – likely a result of the continuing trend to online shopping. While the high street has picked up, the Nordic economy proving more stable and resilient than the UK, the convenience of e-commerce is fuelling the requirement for tech talent within retail. With Amazon not having launched in Sweden until last October and Tradera, the Nordic Ebay, having a high market share, the Swedes, Danes, Finns, and Norwegians show loyalty to their domestic brands and understand the value of supporting their own businesses.A greater emphasis on data rather than creativeThe roles within Marketing and Insights are data-heavy, businesses understanding the value of investing in their tech infrastructure to support online sales, in what is predicted will become an increasingly saturated market. As brands develop their digital retail operations, leaning on their creative marketing teams to find insightful ways to maintain a competitive advantage, they are actively seeking talent to bridge the gap between Data and Marketing. Those candidates that speak the language of both data science and marketing are best placed to meet demand. The key skills hirers are calling on right now include experience with SQL, Python, Snowflake, Google Analytics, Excel, and data visualisation tools such as Tableau as SMEs look to scale up post-pandemic. Demand to recruit skilled talent is high as resource is needed now to support lean businesses in scaling up post-COVID-19. Most companies are looking for mid- and senior-level hires who can hit the ground running until such a time where their feet are on more stable ground. Salaries are secondaryStockholm continues to be a hive of activity, the job market buoyant and the talent pool rich. Further afield, however, businesses are finding it more difficult to recruit as candidates seek roles that align closely with their values and ethics, rather than chase high salaries. What candidates are truly looking for in the post-pandemic era are employers who are willing to invest in them and their future. They want to join businesses with strong training programmes and opportunities to upskill, they want a good work/life balance and they want to be able to thrive, not just survive. With other recruiters working closely with universities to place fresh talent, Harnham, is well suited to meet the needs of Nordic businesses right now. Whether you are looking for your next opportunity in Data and Insights in the Nordics or need to build out a data team in the region, Harnham can help. Take a look at our latest jobs in the Nordics or get in touch with our expert Nordics consultants to find out more.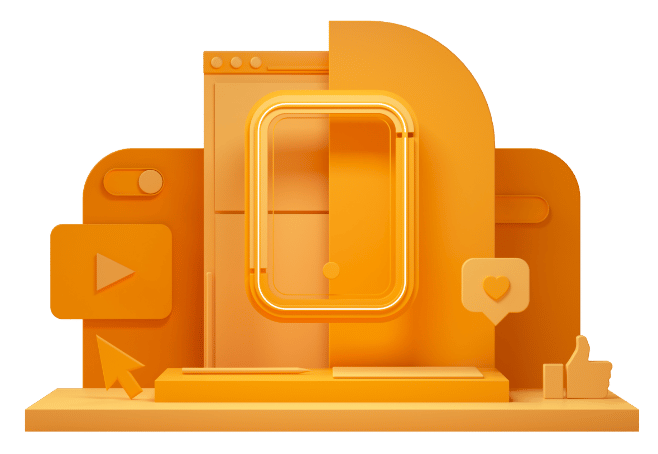 CAN'T FIND THE RIGHT OPPORTUNITY?
If you can't see what you're looking for right now, send us your CV anyway – we're always getting fresh new roles through the door.