Director of Product – eCommerce
Boston, Massachusetts / $180000 - $200000
DIRECTOR OF PRODUCT- E-COMMERCE
GREATER BOSTON
RETAIL
$180,000-$200,000 + BONUS + LTI
Are you a tech-savvy, product-driven individual with a passion for eCommerce and a proven track record in product management? If so, we are working with an organization dedicated to revolutionizing the eCommerce industry by delivering exceptional products and experiences to their customers.
As a Director of Product - eCommerce, you will play a key role in driving our online product strategy, shaping the product lifecycle, and creating a forward-thinking product roadmap.
THE ROLE:
·Product Strategy: You will be responsible for developing and executing the overall product strategy for our eCommerce platform. By conducting market research and analysis, you will identify customer needs, market trends, and the competitive landscape to inform your strategic decisions.
·Product Lifecycle Management: You will oversee the entire product lifecycle, from concept to launch and beyond. This includes defining and prioritizing product features and requirements based on customer feedback, data analysis, and industry best practices.
·Product Roadmap: As the Director of Product - eCommerce, you will create and manage the product roadmap, ensuring alignment with the company's business goals and objectives. You will prioritize and sequence initiatives, communicate updates to stakeholders, and continuously refine the roadmap based on feedback and market insights.
·Cross-functional Collaboration: Working closely with cross-functional teams, including marketing, design, development, and operations, you will ensure successful product launches and ongoing management. Collaboration and effective communication will be crucial as you coordinate efforts and align stakeholders toward a shared vision.
·User-centric Approach: Leveraging your UX/UI expertise, you will collaborate with our talented designers to create intuitive and user-friendly interfaces. Your goal will be to optimize the customer journey, enhance user experience, and drive conversions.
·Data-driven Optimization: Monitoring key performance indicators (KPIs), you will measure the success of our eCommerce platform and identify areas for improvement. Through data analysis and A/B testing, you will drive continuous optimization and enhance the performance of our products.
SKILLS AND BACKGROUND:
·Educational Background: A bachelor's degree in business, marketing, computer science, or a related field is preferred. Advanced degrees are also valued.
·Proven Experience: You have a solid track record as an eCommerce Product Manager or in a similar role, ideally within the retail or consumer goods industry. Your experience in successfully developing and launching eCommerce products or features will be highly advantageous.
·Technical Proficiency: You possess a strong understanding of eCommerce platforms, technologies, and best practices. Familiarity with agile methodologies, product lifecycle management, and data analysis tools is essential for effectively managing projects and making data-driven decisions.
·Collaboration and Communication: Your exceptional communication and collaboration skills will enable you to engage with stakeholders at all levels. Your ability to influence and build relationships will be vital in executing your responsibilities.
BENEFITS:
As the Director of Product - eCommerce, you can expect to make a base salary of $200,000 (depending on experience), a bonus, LTI, and world-class benefits.
HOW TO APPLY:
Please register your interest by sending your Resume to Matt LeConte via the Apply link on this page.

Is Product Analytics the new Digital Analytics? | Harnham Recruitment post
Following on from our exploration of what Digital Analytics is, and the exploration specifically of hiring Digital Insights Analysts in the North of England and Midlands, we wanted to take a look at Product Analytics, and how it differs from the standard Digital Analyst role.To help investigate the importance of Product Analytics in the current market, we have interviewed Nicky Tran, a Product Analyst at Virgin Media (Manchester).What Is A Product Analyst?In simple terms, a Product Analyst ''looks at the different products a company has, and then you are identifying which areas of the product can be improved or which areas can be optimised." While Digital Analytics can inform the product lifecycle, the interesting aspect to this role is, that unlike a traditional Web Analyst role, it is more of a hybrid role. Nicky emphasised that it is ''an upcoming sector within the analytics community'', providing an overlap between Digital Analytics, Customer Analytics and Data Science.The key skills and tools for this role are advanced SQL, Google Analytics, and AB testing. So how does this skillset differ from a traditional Web Analyst? Nicky suggests that while the core requirements are that of a Web Analyst, with a web role you would essentially just be using Google Analytics Data. However, as a Product Analyst, you would be using advanced SQL to access other data bases, and pull data from models, and therefore, "you are combining two sets of data to get a more insightful look".Why Is Product Analytics Important, And Why Are They Now Becoming More Prominent On The Market?Similar to Digital Analytics roles, it is clear that with the impending digital transformation, companies are becoming increasingly data-led, especially with regards to their digital platforms (and products).As a result of the pandemic, the digital space is so much more important than ever before. Therefore, to stay competitive, and to really understand the products from the consumer perspective, companies have to provide the most personalised customer experiences to acquire and retain their consumers. As Nicky mentions, 'It is definitely worth making an 'inventory' to see how to promote what you have – it is about personalising the customer journey'.What are employers looking for in a Product Analytics candidate?Product Analytics are great due to their hybridity. In the current market, where there are numerous jobs, and few candidates, a Product Analyst (technically strong in three areas) is a highly sought-after rarity.Businesses are becoming increasingly invested in Product Analytics and having a Product team that works alongside the Digital team can be beneficial; especially when companies need to stay competitive.What are Candidates looking for? Understanding the differences between a Digital Analyst, and a Product Analyst is key to understanding what a candidate is looking for. Nicky suggested that this Product Analyst role enabled her to be the 'bridge' between areas.So how does the future of a Product Analyst differ to that of the route of a Digital Analyst? For Nicky, this is one of the most important factors to being a Digital Analyst, as she has the option to go down the Data Science route in the future should she wish. The more technical skills she has as a Product Analyst means she is building up experience across different areas of Data & Analytics, giving her a slightly different career path, should she want to go down a more technical route.Why Choose A Product Analyst Role?"If you come from a technical background – maths, physics, computer science – and are interested in how the numbers are crunching, it is worth going into Product Analytics, as it needs a logical mathematics brain, to be able to convert it into a way which is useful to stakeholders."From speaking to Nicky, it is clear that Product Analytics is an up-and-coming role that people don't know enough about it.  Therefore, if you are curious about Product Analytics, or any of the different roles the market has to offer at the moment, as an employer looking for help hiring, or a candidate actively or passively looking for work, Harnham can help. Take a look at our latest Product Analytics jobs, or get in touch for more information on how we can support your hiring needs. 

What is Product Analytics?
What is product analytics?
Knowing how well, or not, your customers or service users interact and engage with a product is integral to the success of your business.
Whether it's a bed from a furniture store or a button on a website, having the insight to understand how easy it is to use or how desirable it is amongst your customer base, then enables teams to go back, tweak the product and optimise it to its full potential.
This is where product analytics comes into its own. Those working within the field – product analysts – are integral in increasing conversion rates – whether that's purchase rates or how user-friendly a product is – using a mixture of digital customer analytics and data science. From the NHS to Ikea, product analysts are highly sought after in nearly every industry as they strive to make their services and products the best they can possibly be.
What happens if work needs to be done on a product?
Initially, product analysts would undertake testing, such as AB testing, to decipher if there is a more favourable way of presenting the product or service to their customer base. They may also look at implementing tools such as personalisation, a newer capability on the market, to target their service to a specific user, making it more relevant and therefore able to boost conversion.
Once the product analysts have gathered any insights on what would optimise the tools, products, and services, these are then taken to stakeholders to kickstart the process of improvement. From here, updates are made by teams such as those in user experience (UX), and the product is re-launched and continually monitored.
The different arms of product analytics
Product Analytics, while seemingly a straightforward division of Data & Analytics, is extremely broad and split up into a multitude of sub-divisions. So, while all teams may be integral in spotting room for optimisation, their exact role will be different to another analyst.
For example, a trend analyst will analyse trends over a specific period, learning about those patterns and then optimising products or services for those times. Tesco, for instance, will be prepared to put the purchase button of turkey, pigs in blankets, and roasting potatoes at the front and centre of its website at Christmas.
Journey analysts however will measure where customers come from to engage with a product or service, be it a banner ad, an email, or a social media post. They'll also look at where in the customer journey purchasers or users drop off, finding kinks in the service experience that need to be ironed out.
How to get into product analytics
Like the sound of what a product analyst does? Here's how to work your way into the industry.
Most businesses will aim to hire individuals with an extremely proficient maths or statistics background; business analytics qualifications will also stand you in good stead as will data science. Additionally, you'll need to showcase a good understanding of SQL – the tool most frequently used within the sector.
Degrees are no longer as important as they once were, especially in the current climate where there are more vacancies than skilled candidates. Many businesses are far more open to hiring potential employees who hold a few crucial skills and then upskilling them as they go, rather than finding the polished product.
However, the division doesn't usually see graduate-level talent enter, it can take up to 18 months of work until candidates can think about becoming a product analyst. However, once you're there you can expect a starting salary of £35,000+ and the opportunities to reach up to £120,000 per year.
Product Analytics is a relatively new division within data and analytics, but one that is gaining traction at rapid rates. By 2028, the area is predicted to be worth $16.69bn as it gains popularity across businesses worldwide, helping them to both streamline and optimise their products and services.
If you are interested in entering the world of product analytics, please speak to one of our team today or take a look at our vacancies here.

How marketing analytics works for banks | Harnham Recruitment post | Harnham Recruitment post
Martin Brennan, Customer Insight Manager with Permanent TSB discusses how Customer intelligence software helps Permanent TSB offer customers what they want, when they want it.Bankers often use marketing analytics to figure out how to sell their products and services. At Permanent TSB, analytics also drives the kinds of products we offer in the first place. By "reverse engineering" the process, we've created products and services that better meet our clients' needs.Historically we took the blanket approach to marketing – everyone got the same message. We might send marketing messages on mortgages to a retired couple with a paid-off house and to a 25-year-old with no need for one. When we started using analytics, we began to segment customers so that we could target the messages. This dramatically increased the effectiveness of our messages – as it should – because the targeted messages aligned more closely with the customer's wants and needs.Reverse engineeringNow we are using the analytical insights to inform our product development decisions. This is critical and has helped us reshape our products over the past two years – offering more Web and mobile applications, and providing loan products that will appeal to a customer base that is recovering from the recent recession. Analytics helped us see that people increasingly want "simple" products – and that's what we're offering.As we've increased our use of analytics, we've also discovered two key things worth sharing:One question leads to another. When you start working with analytics, you end up asking more questions than you ever thought possible. Each answer spurs another round of questions. That helps drive modernization and improvement.Visual analytics tools matter. To articulate the insights from data, you need to present them in a way that doesn't require an analytics background to understand. Being able to present the data visually is probably as important as trying to get the data.Although we aren't there yet, we are working toward making sure that when a customer contacts us we know exactly the right offer to provide them. After all, if they are contacting us, it's highly probable that they are actively looking for a financial product. We are utilizing our analytics to prompt our staff to offer just the right product.Catching the analytics feverIn addition, our early successes in marketing caught the attention of other units in the bank. A lot of other internal customers are looking for customer information that we might be able to supply. A good example is in the collections environment: We've unearthed some customer insights that allow collections to focus its efforts a little bit more in certain areas.There is one area that we aren't that focused on yet – the whole big data area. We're a midsize financial institution in a country of four million people. Maybe it is because the analytics solution we've deployed is taking care of our needs so well that we aren't looking to adopt a big data solution right now. It is definitely something we're watching, though.If you're ready to take the next step in your career, browse our marketing and insight jobs. Click here for the article on the web.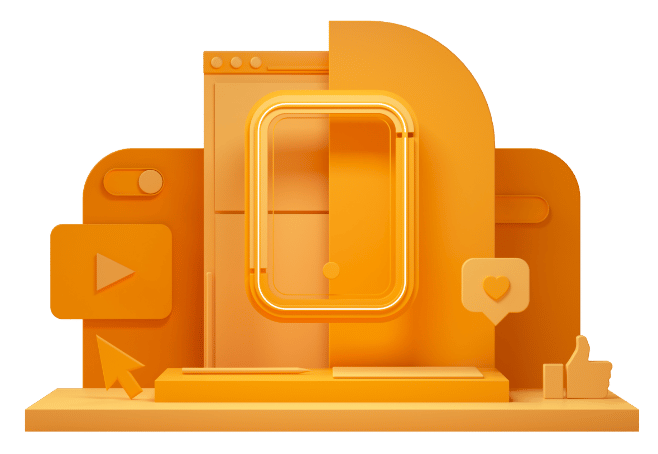 CAN'T FIND THE RIGHT OPPORTUNITY?
If you can't see what you're looking for right now, send us your CV anyway – we're always getting fresh new roles through the door.