San Francisco, California / $225000 - $260000
San Francisco, California
Director of ML

225,000 - 260,000 + bonus + stock options

Remote: MUST BE IN CALIFORNIA/WASHINGTON/VANCOUVER

(no other states/countries will be considered - RELOCATION ASSISTANCE PROVIDED)


SUMMARY:

We are looking for an experienced and accomplished ML/AI scientist who is strong in both practical R&D and fundamentals having deep and broad expertise in several or at least a few applied science disciplines. Our current focus areas are time-series analysis, temporal modeling, multi-modal spatiotemporal modeling, and related areas. This person will have an excellent overall understanding of state-of-the-art machine learning algorithms and technology, exceptional publication records (e.g., NeurIPS, ICML, ICLR, AAAI, KDD, etc.), and good knowledge and experience in computer science and engineering (e.g., how we should use CPUs/GPUs for efficient training and inference for diverse use cases).


Responsibilities
Develop cutting-edge ML algorithms esp. focusing on the time-series domain but also in areas such as online classification, regression, supervised/unsupervised learning, reinforcement learning, anomaly detection, pattern recognition, and hybrid ML algorithms.
Lead projects with complete independence and help program/product managers even when business, product, and technical strategies are evolving and the problems to be solved are not well understood.
Work with program/project managers to define use cases, collect data, and benchmark the results.
Collaborate with other applied scientists to experiment, and develop algorithms/ prototypes that advance the state-of-the-art in industrial AI.
Work with software engineers to provide scaling and production support for ML/AI algorithms
Key Qualifications
Ph.D. degree in Machine Learning, Computer Science, Statistics, Electrical Engineering, or related fields.
At least 10 years of experience doing exceptional ML/AI research as demonstrated by both scientific publications in top venues and potential industrial impact
Has deep and broad expertise across several applied science disciplines, is scientifically versatile, and demonstrates scientific and industrial maturity.
Practical 5+ years experience in applying ML/AI to complex business problems.
5 years of experience managing teams of research scientists/engineers and data scientists (experience managing geographically distributed, multi-cultural teams a plus)
Exceptional project management skills
Hands-on experience programming in Python, Matlab, R, Java, C++, or other programming languages.
Experience in large-scale ML systems and enabling technologies including commercial cloud stacks, resource provisioning/orchestration, and scaling methodologies (e.g., distributed optimization)
The Benefits
225,000 - 260,000 + bonus + stock options

The Flu, Snake Bites, And The Covid-19 Virus: Jacob Glanville From Netflix's 'Pandemic' | Harnham US
Jacob Glanville features in the new Netflix series 'Pandemic', discussing the pioneering progress that he and his team at Distributed Bio have been making in the world of bioengineered medicine.
This week we sat down with Jacob Glanville, CEO of Distributed Bio, field leaders in advanced computational immunoengineering of biomedicines. Featuring in the new Netflix series 'Pandemic', a look into the teams that are fighting to prevent a global outbreak of disease, Glanville is a highly renowned expert with an incredible track record. With a PhD from Stanford, and having spent four years as a Principal Scientist at Pfizer, he left to found Distributed Bio. With Sarah Ives, Director of Influenza Centivax at Distributed Bio, the team is developing a new class of universal, utilizing pioneering computational technologies."We use high throughput computational docking to try to help characterize how many unique epitopes might exist on the surface of a viral coat protein or a pathogen protein. Then, we also use computational methods to identify distinct elements of those diverse members of viral cost proteins from lots of different evolved versions of the same pathogen. And that's the centerpiece of how our vaccine technology works. We co-administer a bunch of really different variants all at a low dose so that only the shared sites are essentially at a high enough dose to be responded to."
This technique allows for Distributed Bio to create vaccines for almost any virus, at a fast pace, and in a safe environment. For example, with the recent outbreak of the SARS-derivative Coronavirus, Glanville is working in collaboration with US military and World Health Organization's program allows the creation of 'pseudo-virion' versions of the disease that can be examined without posing a significant risk:"They take chicken pox, and flow over the outside of the chicken pox, the cost protein of a more serious virus, like the Coronavirus. So it behaves like a Coronavirus and it looks like one on the outside. Like the crunchy M&M shell is, is Coronavirus, but it's got the soft gooey M&M chocolate of, of chickenpox. It's not that dangerous. We are setting up a relationship with [the military] where we could use our antibody discovery library in conjunction with their pseudo-virion particles. We could rapidly discover antibodies against, SARS for instance, without the risk of bringing SARS into our lab."
Their work, however, is not just limited to fighting viral diseases. One of Distributed Bio's leading projects focuses on creating a universal antivenom to snake bites. With between 80,000 and 130,000 people killed each year by snake bites, the majority of whom live in third-world countries, the need for an easy access and affordable antivenom is high. "There's around 550 snakes in the world and each one has 20 to 70 proteins. It seems like a huge number of proteins you'd have to target to hit all snakes. But, for me analyzing them, they all collapse down to like 10 different clusters and homologous groups that all snakes share."Having discovered that a universal approach was both possible and realistic, how did they develop the antibodies needed?"Our team [led by Tim Friede, Director of Herpetology at Distributed Bio, Sawsan Youssef, Chief Science Officer, and Raymond Newland, Principal Scientist.] found a man who spent 17 years injecting himself with snake venom from all over the world, because he loves snakes, and we took his blood. We've been using lab methods plus computational methods to help identify a series of antibodies that can hit like a bunch of shared determinants."
But, with a team that comprises of roles varying from Data Engineers and Data Scientists to Bioinformatics specialists, the ability to work together is essential. How does Glanville look to create a collaborative environment? "I actually try to cross-train people as much as possible. My feeling is, that the extent to which you can actually cross-train people, the less likely you are to encounter a series of like assumption errors. I think what happens is often down to miscommunication between people who are making errors in the cracks where they have both misunderstood what the other person needed and what the previous person was giving them. If people are able to take their colleagues' expertise into question when they're working, you've reduced some of that risk."
Having grown up in Guatemala, Glanville is all too aware of the need for easily-available and effective vaccines, particularly as the Western world grows more wary of injections, largely due to the amount of misinformation that is currently circulating. But he understands that these concerns are often down to trust:"It's hard to communicate an epidemiological recommendation to a global population and not make it one sentence. And so, the loudest sentence becomes 'get no shots'. I'm hoping that a more effective shot makes the story go away. The problem currently with a flu shot is that it still only works half the time. And so people complain about it. I'm hoping that better vaccines and more reasonable communication will cause calmer minds to prevail."As for any immediate concerns about the impact of the Coronavirus, he once again turns to the issues of accessibility: "Right now I worry more about Ebola. It's a larger outbreak problem and it's in an area that is poorly served. I think China is pretty good at locking down medical problems."If you're looking to build out your team with the industry's best, get in touch with some of our expert consultants:For our West Coast Team, call (415) 614 – 4999 or send an email to sanfraninfo@harnham.com. For our Mid-West and East Coast Teams, call (212) 796 – 6070 or send an email to newyorkinfo@harnham.com.If you're on the hunt for your next opportunity and want to join an innovative, world-leading company, we may have a role for you. You can find our latest jobs here.Pandemic is streaming on Netflix now. You can watch the trailer below. 

International Women's Day 2023: 12 Unsung Women in Tech
Women have been a force in tech since the 19th century.
And though we know some of their names now, there are many more whose names that aren't so well known. But what they've done, what they've worked on, and the products and services they've created and contributed to are household names.
From video game designers to artificial intelligence to hybrid cars and computer match dating, and everything in between, women have been on the computer playing field more than many realize. Here are 12 of them:
1. Joy Buolamwini
The Algorithmic Justice League, and the woman behind it is the conscience of AI. Noting racial and gender biases rooted in facial recognition systems, her work made the giants of tech suspend their programs until those biases could be worked out. Learn more about her work in her documentary Coded Bias or through her nonprofit Algorithmic Justice League.
2. Karen Sparck Jones
Being a former schoolteacher and philosophy student born in 1935, Jones is not the type of person you'd expect to have founded the search engine. But as a self-taught coder working with her husband, a programmer, she began working on an experiment. The possibility of automatic language translation, what we know today as natural language processing (NLP). To research search engines and make their query searches more efficient she created inverse document frequency still used today.
3. Rana el Kaliouby
Rana el Kaliouby's goal is to make emotionally intelligent AI. She co-founded a startup called Affectiva to develop machine learning systems that could understand human emotion. Her technology is used in media analytics, automotive use cases, and consumer behavioral research. She is a pioneer in the field of Emotion AI.
4. Monica Rogati
Monica is an independent data science and AI advisor. As a guest lecturer at Stanford University, she brings her knowledge to bear from her work Jawbone and as a Senior Data Scientist at LinkedIn. She helps companies bridge the gap between understanding their data both from the technical side as well as strategically.
5. Yael Garten
Yael works as the Director of Siri Analytics, Evaluation, and Data Engineering at Apple where she uses Data from customers to improve Siri's capabilities.
6. Fei-Fei Li
Li's is the mind behind the ImageNet project which imagined a database of labeled images. This concept was the foundation for Geoff Hinton and team's neural network-based model trained on ImageNet leading to deep learning and thereby the way we understand AI now. Learn more about her through her nonprofit AI4ALL or check out Stanford's Human-Centered AI Institute (HAI).
7. Rachel Thomas
As the co-founder of fast.ai, Rachel has created courses taken by over 100,000 students from around the world.
8. Dr. Elena Grewal
As the head of Data Science at Airbnb, Elena leads a team of 100+ Data Scientists.
9. Daniela Rus
Daniela Rus is one of the world's leading roboticists and is the first female head of MIT's Computer Science and Artificial Intelligence Lab (CSAIL), one of the largest and most prestigious AI research labs in the world. Her work has found that robots can work together and communicate with one another, robots that can change their bodies to adapt to their environments, and that robots don't need the rigid bodies we imagine when we think about robots.
10. Srishti Gupta
Srishti has a Masters in Machine Learning from Georgia Tech and works with deep learning training models and building end-to-end ML pipelines for such Data Science problems as image stylization, recommendations, growth, and so on.
11. Shivon Zilis
Shivon is the youngest board member at OpenAI, the research lab behind GPT-3, and has held board positions at Neuralink, Tesla, Bloomberg Beta, and others working on high-priority initiatives in the office of the CEO. At Neuralink, she worked with Elon Musk on the idea of melding the human brain with digital machines.
12. Dr. Jeannette Wing
Dr. Jeannette Wing is the Avanessians Director of the Data Science Institute and Professor of Computer Science at Columbia University. With over 40 years of experience in the industry, she has a unique perspective on the evolution of computer science over the years and how it works with the Data Science world.
This list barely cracks the service of the unsung women in tech of today, yesterday, and tomorrow, but it's a start. So, in honor of International Women's Day and Women's History Month, we hope to give you some names to follow, to learn, to emulate, and celebrate whether you're already in the industry or thinking about it. Want to learn more about women in the field of AI? Check out this article. Interested in the trailblazers of Data Science? Read this.
If you're interested in Digital Analytics roles, a career in Advanced Analytics, Machine Learning or Robotics just to name a few, Harnham may have a role for you. Check out our job postings here.

How Netflix Got Big with Big Data | Harnham Recruitment post
There's little argument that Netflix have changed the game when it comes to how people consume entertainment. Whilst Amazon, Disney and Apple seek to replicate the success of Netflix's model, they still lead the way with over 130 million subscribers worldwide and have just broken HBO's 17-year streak as the most nominated 'network' at the Emmy's with an astonishing 112 nominations. Having begun life as a subscription-based DVD rental-service created in response to founder Reed Hasting's frustration with late rental fines, Netflix were one of the first to offer video-streaming as an option for viewing films and TV. Now filled with scores of original programming, the secret to their success lies not just in creativity and innovation, but in Big Data. Top Picks From Your DataWhen the former CEO of the now-defunct Blockbuster claimed: "Netflix doesn't really have or do anything that we can't or don't already do ourselves", he made a vital oversight. Whilst Netflix may have offered fewer films and TV shows at the time, they were already busy collecting, and utilising, customer data in a way that hadn't been done before. This included:What do people search for?When do they watch a program?What device do they watch on?Do genre preferences vary with device?When do they stop watching?What shows are the likely to 'binge'?Or even what are the horror films that people find too scary to watch until the end…Netflix used, and still uses, this information to create recommendations for each user, curating an individual experience based upon personal preferences. This technique has been incredibly successful with over 75% of viewer activity based upon these recommendations.And they continue to finesse how their collect their data, switching from a five-star rating system to a thumbs up/thumbs down model. Cameron Johnson, Netflix's Director of Product Innovation had observed: "a difference between what [users] say, and what they do,". For example, frequently-watched comedies were being awarded three stars, as opposed to occasionally-watched, but 'more worthy' documentaries being given five stars. By simplifying the system to a like/dislike set-up, Netflix can provide subscribers with recommendations "more aligned with what people actually play". Stream if you want to go fasterUnlike traditional broadcast mediums, Netflix's income doesn't come from advertising, or a pay-per-view service, but subscribers. That means their main ambitions are to generate new subscribers and keep existing ones.If Netflix has data that tells them users who stream over a specific number of hours of programming are more likely to stay, they can place their focus on ensuring they watch at least that many hours. It's highly likely that the introduction of the 'skip-credits' feature was a result of Netflix realising that this was the time when people were most likely to turn off, when the was an opportunity to encourage them to watch more. Perhaps most interestingly of all, Netflix's Big Data team are helping inform creativity. This ranges from supplying that data that helps personalise trailers for new content based on each subscriber's preferences, to deciding which shows to commission. Netflix's data told them that prison-based dramas, shows with strong-female ensembles, and programs with LGBT+ themes and characters were both popular, and shared a lot of audience overlap. With all this information at hand when they commissioned 'Orange Is The New Black' for a full series, Netflix could be sure that there was an audience for the show. As more and more companies add their own streaming services, including Disney's expected behemoth, this targeted original content is going to become more and more valuable for Netflix. Fortunately, they're long-used to changing not just how people watch, but also what they watch. Browse Our CollectionIf you're looking to apply your understanding of Big Data to disrupt and revolutionise an industry, we may have a role for you.Take a look at our current selection of opportunities here.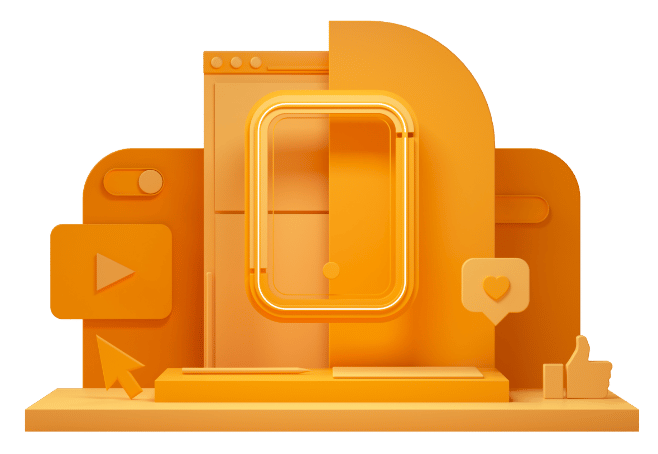 CAN'T FIND THE RIGHT OPPORTUNITY?
If you can't see what you're looking for right now, send us your CV anyway – we're always getting fresh new roles through the door.