Chicago, Illinois / $200000 - $220000
DIRECTOR OF CREATIVE
E-COMMERCE
HYBRID | CHICAGO, ILLINOIS
$200,000-220,000 BASE + BONUS
A mainstay within eCommerce is looking to add an integral Director of Creative to their rapidly growing team!
THE ROLE:
Oversee in a hands-on capacity creative strategy, development, and execution of brand & creative.
Lead internal resources and outside agencies to complete projects as briefed by e-Commerce, Merchandising, Promotion, and Channel teams.
Work cross-functionally with engineering and eCommerce teams to develop and maintain design consistency.
Manage in-house creative team (project managers, web designers, graphic designers, etc.)
Responsible for managing and communicating brand effectively.
SKILLS AND EXPERIENCE:
10 years of related experience as a Creative Director, Associate Creative Director, or Art Director in either an agency or in-house creative role.
Detailed experience managing direct reports as well as agency resources.
Proven expertise in ideation, execution, and end-to-end facilitation of complex marketing and advertising content and copy across mediums and channels, including national TV, direct marketing, paid social, lead generation, and print.
Experience creating and evolving brand guides, style guides, brand voice and tone, and brand architectures.
Driven experience with a mindset on the customer's creative vision.
Ability to drive and lead storytelling initiatives.
Knowledge of digital marketing practices, including SEO and A/B Testing.
Proven expertise with Adobe Creative Cloud, Microsoft Office, and JIRA.
BENEFITS:
As Director of Creative, you can earn up to $220,000 on a base salary (depending on experience), a bonus, and world-class benefits.
HOW TO APPLY:
Please register your interest by sending your Resume to Matt LeConte via the Apply link on this page.

International Women's Day with Women in Data | Harnham Recruitment post
Sadie St. Lawrence, Founder of Women in Data, never saw herself entering the world of Data Science. But at university, while undertaking a piano major, it occurred to her that perhaps music wasn't the route for her. Halfway through taking General Education, Sadie found that she fell in love with the scientific method and the rest is history…We caught up with Sadie on her journey into Data, her passion for diversity and inclusion in the industry and the launch of Women in Data. As we celebrate International Women's Day, we're looking to commend those women who have been an inspiration to others, and you certainly come to mind. The work you have done within the Data & Analytics industry has been enthusing to so many. But as we mentioned, Data wasn't your first calling – tell us more about your journey. My career into data certainly wasn't linear and is a world away from my dreams as a little girl. Like most people in the Data world, I certainly wasn't born a data scientist. My journey into this role came from an amalgamation of all my interests and my skills, rather than just because one day I woke up and decided that I was going to study Data Science.I began my life wanting to be musical, which then evolved into a piano major as I discovered a real passion for the instrument. But, along the way, I started to think logically about what I both wanted and needed from my life. Was piano teaching really going to pay the bills in the way I needed it to? During GE at university, it became clear that I was drawn to the scientific method. And looking back on it now, what I was learning wasn't too dissimilar to my musical skills. Whether reading sheet music or analysing data, I loved seeking out patterns, getting them to make sense and creating a beautiful outcome. Putting my love for music and science together, I became invested in psychology and neuroscience, specifically looking at how the brain interprets music and emotion. And this is ultimately how I made the transition from music into data. I began working in laboratories to undertake my research and was introduced to the world of Data Science through that.What an interesting journey. You speak a lot about how the skills you learned through music were key to moving into the Data Science world. Other than being able to read music, what else did you take with you?Data Science and music are both incredibly creative subjects – even though the former may perhaps not be known for that. But when you're trying to solve a problem, the best way to do so is to think creatively. You need to come up with new and innovative solutions and you can't do that without thinking outside of the box. That mindset of creativity and expression that so many link with music is crucial in the data world, as is the ability to think critically. My strong creative foundation was, and still is, a defining factor in my Data career. That's such an important crossover. It's certainly true that without creativity, Data wouldn't thrive. Of course, you started your Data career and very quickly created Women in Data, launching in 2015. Could you tell us a little more about why you began this community – what was its purpose and what was your vision?So, Women in Data started with a personal need for community and a vision for equality in the Data space. I was new to my Data journey back then and I felt that for me to survive as a female, I was going to need to lean on other women who I could collaborate with, learn from and work alongside.At the same time, while I couldn't predict the sheer scale we are currently witnessing, I knew that Data was going to be big. And I thought to myself, if there are going to be all of these amazing economic opportunities in just a few short years, how can we ensure that women have a seat at the table? Women weren't represented in that space, and it was a huge issue both for women and for the industry. Look at where we are today, so much of what we do is driven by data. In fact, most of what we do is driven by data.  But, if we don't have diverse representation, we're not building products, services and algorithms that are suitable for everyone within our communities – and that is a large and complex issue with problematic knock-on effects. That is so true. If we don't address this, then we're at risk of creating huge problems within society. Of course, it's no secret that the data industry still lacks good levels of female representation. From your point of view, what would you like to see business leaders do more of to help address this imbalance?For me, the first step is to look at retention. I know organisations are desperate to get female talent into their workplaces, but what about looking after the women that are already there? Even if you only have one female member of staff, you need to ask yourself – what am I doing to fully support this person? Is our current culture right for this person and if not, what are we going to do about it? You are going to be hard-pressed to attract new female talent if your current way of working doesn't fit with the needs of your existing members of staff. Additionally, it's crucial to set targets and KPIs for your diversity and inclusion goals. Not only do you need to know what's working within your business, but data will help to show you where you might have pitfalls. For example, is diverse talent leaving your company at a faster rate than your non-diverse talent? If so, then it's time to deep-dive into the reasons behind that and work hard to fix it. The more knowledge you can absorb about the inner workings of your own company, the better. Following on from this, what more can society as a whole do to encourage more girls into Data Science and STEM?We start to see a real shift in young girls around age nine and 10 – also known as the STEM cliff. It's at this point where children become a lot more self-aware, they are listening to and absorbing the stereotypes around them and that begins to build their beliefs and values. This is the most crucial point in which all systems, from education to media to families, need to work hard to neutralise subjects such as STEM and not reinforce negative stereotypes. These children need people that they can look up to and be inspired by. Who did you look up to when you were younger – who inspired you?For me, the role model I looked up to was my future self. The reason I started Women in Data was because access to role models in this field was rare, and so I needed to take it upon myself to be a person that future me would be proud of. At the end of the day, I can look up to strong women like Oprah, Sarah Blakely, and Cleopatra – but I am never going to be them. While I can take little bits of them, their personalities, and their motivations, ultimately it was more important that I was my own person and my own role model. Every day, I strive to be the best version of myself that I can be. To learn more about Sadie and Women in Data, you can visit their website here.

HOW BRANDS USE DATA TO CREATE SUCCESSFUL CAMPAIGNS | Harnham Recruitment post
Make no mistake: making minor adjustments to an ad or campaign that's meant to appeal to the masses just won't cut it. Customers crave creativity. They want to be understood. Which is why people respond best to brands that do their homework, doing their research into what appeals to different groups.How should businesses appeal to their chosen segments, then, considering how diverse people are? Data, of course.Why Data? For one thing, it drives results and creates improved outcomes. Data also helps to prove the value of marketing, providing a bargaining chip for future budget discussions. And, most rewarding of all, brands get valuable insights into their target market. Which, in turn, leads to more well-targeted, profitable campaigns. And if you think Data doesn't belong in the world of creative campaigns, think again. As OpenJaw Technologies Chief Marketing Officer Colin Lewis argues: "Creativity is not just compatible with being Data-driven – Data can drive better creative."
Psychological profilingStrategic communications consultancy, Verbalisation, researches and analyses language to form valuable insights. Using its Rapid Audience Insights Diagnostic system, the company's team of psychologists and researchers work out how an audience thinks. They also learn the actual words an audience uses, which they then use as the basis of a marketing strategy. Based on their unique research and insights, Verbalisation has created several successful campaigns for high-profile brands. These include the #NotAnotherBrother campaign for counter-terrorism organisation Quilliam, which looked at the motivations of jihadists. The campaign is now used by the UN and schools across the UK, as well as the US Department of Defense. It is the most viewed counter-extremism campaign of all time, with more than half a billion global media impressions. 
Location, location, locationOut-of-home (OOH) advertising. Yes, it goes way back, but it's actually the only traditional advertising channel posting rapid growth. In fact, thanks to mobile-location Data, brands can target audiences quicker and with a greater chance of success than ever before. Great news for JCDecaux (JCD), a leading OOH company with ads reaching 410 million people in over 4,000 cities. JCD now works with location Data to define and segment audiences. Doing so helps it decide where to place media, improve campaigns and measure resulting store footfall and purchases. Knowledge, so they say, is power. Particularly when that involves knowing the whereabouts of the most coveted customers. Newly teamed up with identity resolution company, Neustar, JCD's insights look stronger than ever. JCD can now understand which of its locations rank higher for any brand's most desired audiences. All thanks to location Data and real-time behaviour analysis. 
Personalised employee trainingData doesn't just boost the results of B2C brands; it can also be a vital shot in the arm for internal security training campaigns. Training provider, CybeReady, for instance, uses a Data science-driven approach to deliver cyber awareness training with a difference: its anti-phishing platform helps security teams quickly roll out and tailor campaigns to individual employees.In big companies, getting employees up to speed is especially challenging. With many locations, languages and time zones to contend with, Information Security teams have their work cut out. CybeReady eliminates these challenges by delivering 12 personalised, 60-second simulations to each employee. In their first language, every year. What's more, the training provider uses machine learning to analyse performance on a daily basis. This enables it to provide the most appropriate simulations to each individual. The result? IT teams save 160 hours each month and employee resilience increases five-fold.There's no limit to what Data can do. If you're a fan, we may have a role for you. Take a look at our latest opportunities or get in touch with our expert consultants.  

As Incidents Of Cybercrime Increase, How Can A Fraud Analyst Give Your Business Peace Of Mind?
Whilst it's true that cybercriminals are becoming more creative and sophisticated, as are analytical techniques and the experts that wield them. Fraud Analysts now have more techniques and reach than ever, and as incidents of cybercrime increase, this isn't an area that businesses should be scrimping on.
According to PwC's Global Economic Crime and Fraud Survey 2022, 46 per cent of organisations surveyed reported experiencing fraud or financial crime over the last 24 months and tech, media and telecommunications businesses appeared to have taken the brunt. Findings showed that nearly two-thirds of this group experienced some form of fraud, the highest incidence of any industry.
The ONS also recently released stats showing that fraud offences increased by 25 per cent in 2021 (to 4.5 million offences) compared with the year ending March 2020. Indeed, the proportion of these incidents that were cyber-related increased to 61 per cent up from 53 per cent.
The rise of cyber-fraud is a clear issue and for some businesses such as financial institutions, tackling this by using fraud teams made up of expert Fraud Analysts is the norm. But for others, it may not have been seen as a priority until recently. However, any business which has a growing number of online transactions will become a bigger target for fraudsters and would benefit from a team member able to help minimise the risk.
So, how can fraud analysts help?
Far from wanting to paint a bleak picture, while fraud techniques are evolving and improving, so are anti-fraud efforts. All risks associated with financial crime involve three kinds of countermeasures: identifying and authenticating the customer, monitoring and detecting transaction and behavioural anomalies, and responding to mitigate risks and issues. All of these are carried out by fraud experts, such as Fraud Analysts, armed with ever-evolving technologies and techniques. So, what exactly does a Fraud Analyst do?
Fraud Analysts will track and monitor transactions and activity, identify and trace any suspicious or high-risk transactions, determine if there is improper activity involved, and identify if there is any risk to the organisation or its customers. They are able to digest huge swathes of information and quickly and efficiently prioritise the data that's important in order to tell a story of fraud or no fraud.
To cope with the speed and scale of online commerce, new technologies such as Machine learning (ML) models have come to the fore. These models have the ability to simulate thousands of scenarios and take over the mundane tasks of sifting through swathes of data in a tiny percentage of the time it would take a human. The systems used by Fraud Analysts will vary based on the industry, but a common example is rule-based expert systems (RBESSs). A very simple implementation of artificial intelligence (AI) RBESSs are used to detect fraud by calculating a risk score based on users' behaviours, such as repeated log-in attempts or 'too-quick-for-being-human' operations. Based on the risk score, the rules deliver a final decision on each analysed transaction, therefore blocking it, accepting it, or putting it on hold for analyst's revision. The rules can be easily updated over time, or new rules can be inserted following specific needs to address new threats.
This method has proved very effective in mitigating fraud risks and discovering well-known fraud patterns. That said, rule-based fraud detection solutions have demonstrated that they can't always keep pace with the increasingly sophisticated techniques adopted by fraudsters, without regular updates and expert use.
Machines also cannot mimic human traits like intuition. People can detect if things aren't right even if they have not seen them before. It's an instinct not yet successfully trained into machines. Therefore, new trends are much better pursued by an analyst and then a machine can be trained to stop future occurrences. A well-implemented ML system will free up precious time for an analyst to perform these more productive tasks.
A non-stop process
So, your Fraud Analyst has now set up a new ML system to identify fraudulent activity and is also looking for new trends that fraudsters may be trying – now what? Fraud Analysts never sit still. Their job is not a one-time fix but one of constant evolution and refinement. Their role involves identifying weaknesses in systems and continually looking for opportunities for improvement, such as recommending anti-fraud processes to detect new patterns or new software tools to help with reporting. Their finger is always on the pulse of emerging developments and will ensure your company remains protected against current risks.
Not only is this aspect part of the job description, but it is also to some extent inherent to their nature. Fraud Analysts tend to be curious, have a strong attention to granular detail, as well as an inclination towards problem-solving. Leaving no stone unturned is part of their makeup. This analytical skillset will dig out any problems that are there – which will unfortunately then require you to fix them (sorry!) – but it is far better to be aware of any weaknesses now. The majority of companies only realise their shortcomings when it is already too late. Ultimately it is better to be safe than sorry.
A Fraud Analyst not only helps to protect businesses against creative cyber criminals but will also give owners reassurance as they look to grow and thrive unimpeded.
If you are looking for a complete recruitment solution across the breadth of Data & Analytics disciplines to build out a robust Data & Analytics function, get in touch with one of our expert consultants here.
Looking for a new role? Take a look at our latest Fraud Analyst jobs.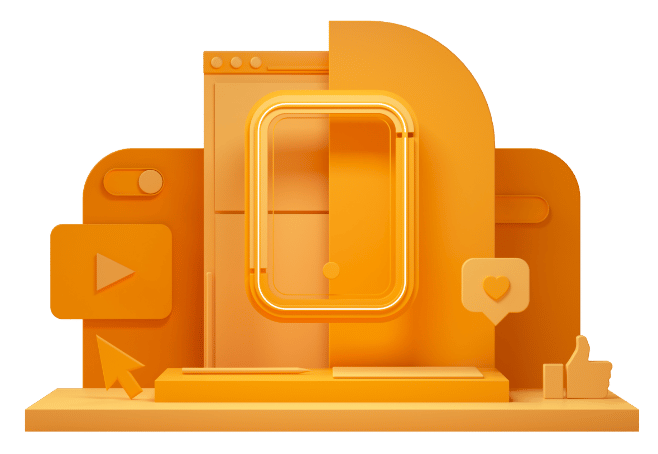 CAN'T FIND THE RIGHT OPPORTUNITY?
If you can't see what you're looking for right now, send us your CV anyway – we're always getting fresh new roles through the door.