Director of Account Based Marketing (ABM)
Boston / $160000 - $180000 annum
Director of Account Based Marketing (ABM)
Massachusetts (Hybrid, 3 days/week)
Salary: $160,000 - $180,000
Client
Our client's organization is currently reimagining its ABM program and is on the lookout for a seasoned professional to seamlessly integrate the new initiative. We seek an individual who excels in collaboration with clients and stakeholders to drive the success of this modernized ABM program.
Key Responsibilities
As the Director of Account Based Marketing (ABM) you will play a pivotal role in developing customized marketing strategies based on comprehensive customer data. Your primary objective will be to establish and nurture enduring relationships for the organization. By crafting personalized strategies tailored to each client, you will strive to achieve unwavering customer loyalty across our diverse client base.
Skills and Qualifications
Bachelor's degree in Marketing, Management, or a related field required, Masters Preferred.
Proven experience in implementing ABM strategies within a B2B environment.
Ability to swiftly identify and address potential risks.
Familiarity with technical tools, with a focus on strategic oversight rather than hands-on usage.
Strong written and verbal communication skills.
Extensive background working in Account-Based Marketing (ABM)
Prior Client Engagement and Loyalty in Retail Based Organization
B2B Marketing Expertise With Extensive Knowledge of Challenges Associated With This Domain
Senior Leadership and Directorship Experience Is A Major Plus
Analytical Skills and Proficiency in Analytics
Benefits
As the Director of Account Based Marketing (ABM) you can anticipate a competitive salary of up to $180,000 (experience-dependent) along with a strong bonus,and a comprehensive benefits package.
How to Apply
Express your interest by submitting your resume to Oisin Ennis via the application link on this page.

Software Engineering Manager
London
£90000 - £95000
+ Data & Technology
Permanent
London
Software Engineering Manager
Up to £95,000
Hybrid Working in Central London
Growing Saas Business!
A growing SaaS company, specialising in natural catastrophe intelligence, seeks an experienced Software Engineering Manager to lead a dynamic team in developing cutting-edge software solutions. The role involves overseeing the end-to-end software development lifecycle, driving innovation, and fostering a culture of excellence, collaboration, and continuous improvement within the engineering team.
About the Company:
A rapidly growing SaaS business is in search of an experienced Engineering Manager to lead their team in crafting and maintaining cutting-edge software solutions. Specialising in natural catastrophe intelligence for swift responses to human distress situations, the company's GEO platform has revolutionised claim processing times, providing rapid assistance to those in need during challenging times.
The company is on a mission to transform the insurance industry's natural catastrophe claims processing using an exciting blend of satellites, drones, machine learning, and human-led analysis to deliver funds promptly to those facing difficulties.
Responsibilities:
The selected Engineering Manager will lead and mentor a team of software engineers, guiding their professional development. They will oversee the end-to-end software development lifecycle, ensuring high-quality and timely project delivery. Collaboration with cross-functional teams to align technical strategies with business objectives is a key responsibility.
The Engineering Manager will drive innovation by staying abreast of the latest technological trends in software engineering and lead the design and architecture of scalable, robust, and efficient software solutions. Additionally, they will manage and optimise existing systems, enhancing performance and reliability, while cultivating a culture of excellence, collaboration, and continuous improvement within the engineering team. Acting as a technical leader, the individual will provide insights and solutions to complex engineering challenges.
Requirements:
· A Master's degree in Computer Science, Engineering, or a related field.
· Proven experience in software engineering, with commercial experience in a managerial or leadership role.
· Strong technical expertise in software development, including proficiency Python, FastAPI, Typescript, ReactJS, SQL, Azure, Gitlab, and Terraform
Salary and Benefits:
· The successful candidate will get offered a salary of up to £95,000.
· Hybrid role with several days in the office (primarily in London)
· 25 days of annual leave (including 3 during Christmas stand down) + UK bank holidays.
· Wednesday Lunch Club allowance
· Extended parental leave policy.
· Sick pay beyond SSP
· Regular team socials
· Employee option scheme (subject to approval and qualifying period)
How to Apply
Please register your interest by sending your CV to Corey Haigney via the apply link on this page.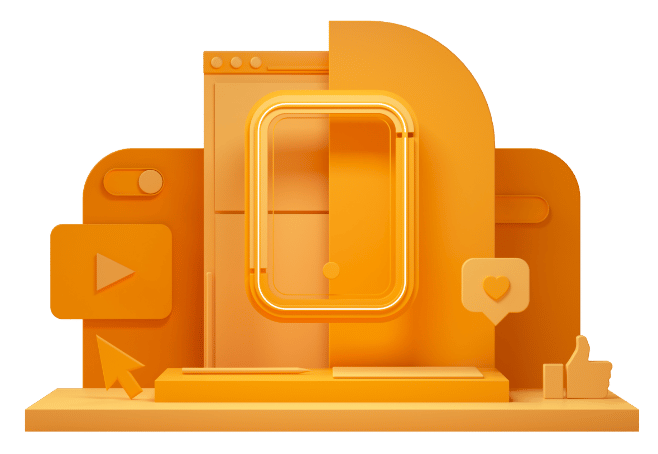 CAN'T FIND THE RIGHT OPPORTUNITY?
If you can't see what you're looking for right now, send us your CV anyway – we're always getting fresh new roles through the door.