Consumer Insights Manager
New York / $70000 - $90000
Consumer Insights Manager

$70,000 - $90,000
Entertainment
New York
A global leader in the entertainment industry is hiring a Consumer Insights Manager! They are looking for an individual that will spearhead the consumer insights efforts for the North American region of the company.
THE COMPANY
This organization dominates the world of family attraction and entertainment. Having a global presence, they are looking to bring on a Consumer Insights Manager that will drive strategy, have an understanding of market information for big cities, and competitors, run strategic research projects and work extremely hands-on.


THE ROLE
As the Consumer Insights Manager, you must be comfortable with the following requirements:
Experience with Excel, Survey Monkey or Qualtrics, and PowerBi.
Well-versed with agency collaboration methods.
In-depth understanding of how to communicate effectively and work hands-on.
Eagerness to work cross-functionally in a high-growth, fast-paced environment.
A thorough understanding of market research that can be presented to a wide range of stakeholders.
YOUR SKILLS AND EXPERIENCE:
Bachelor's degree in Communications, Marketing, or a related field. Master's preferred.
Thorough understanding of market research techniques.
Experience with Excel, Survey Tools, and a visualization tool
Great communication skills and the ability to communicate market research to both technical and non-technical audiences.
BENEFITS - Consumer Insights Manager

As the Consumer Insights Manager, you can expect to earn between $70,000 - $90,000.
HOW TO APPLY?:
Please register your interest by sending your Resume to Izzy Conover via the Apply link on this page.

Three Years Of GDPR: The Evolution Of Data Protection | Harnham Recruitment post
Since its inception in 1991, the World Wide Web – or the internet – has grown immeasurably, with its capabilities exceeding the expectations of anyone who witnessed its implementation only 30 years ago. Now, it's hard to think of a world without it; where would we be without unlimited knowledge at the touch of a button, the ability to maintain friendships with people halfway across the world or cat videos?Of course, the internet isn't always a positive place. As the popularity of the online world grew, there also became an increased risk, particularly to our identities and our money. In 1998, to combat the mismanagement of data both online and offline, Parliament passed the Data Protection Act. Compiled of eight different principles, from fair and lawful processing to disallowing data transfers from outside of the EU, this law aimed to help reduce the risk of data mismanagement and data breaches, while holding the power to fine and prosecute those who didn't comply. In January 2012, the European Commission wanted to take these laws one step further. As we began to enter a digital-first age, where the online world began to blend seamlessly with our daily lives, questions around whether the Data Protection Act of 1998 was robust enough to protect EU citizens. On May 25th, 2018, the General Data Protection Regulation (GDPR) was introduced. Not only did this new law enforce tougher rules around data protection, including the protection of genetic data and biometrics, but it made business data collection far more transparent. For the first time, internet users were able to see exactly how and why their data was being used, and they were given the autonomy to opt-out of giving away sensitive data. Additionally, consumers now have the right to request 'to be forgotten', with all stored data being wiped from a business' database with the click of a button. As we edge closer to the three-year anniversary of the implementation of GDPR, we look at how the new laws have impacted both consumers and businesses, for better and for worse. Consumer trustBoth sides of the coin tell a very different story when it comes to consumer trust and GDPR. The general consensus amongst businesses across the EU is that GDPR has greatly improved consumer trust, with 73 per cent reporting that the regulations have notably improved data security. Unfortunately, this sentiment isn't shared by consumers. 84 per cent feel that GDPR hasn't been taken seriously by businesses, and the level of security they feel when giving data to certain sectors varies hugely. While financial services, such as banks, have gained nearly half of consumers' trust, hospitality, for example, are lagging behind with not even a quarter of consumers happy with the level of security. But, looking at data breaches that have occurred since the implementation of GDPR, this level of dissatisfaction and worry from consumers comes as no surprise. From 280 million Microsoft users' data being left unprotected to over a million of Mashable's staff and consumer data being leaked by hackers, GDPR hasn't necessarily solved the problems it was set out to manage, and consumers are concerned. Consumer controlDespite the worry of continued breaches and hacks, consumers do feel however that GDPR has improved the control they have over their own data. From being able to opt-in instead of having to opt-out, to having greater choice over the information given away through cookies, consumers feel much happier to be able to walk away from the brands they don't trust and/or have no interest in. Education around Data privacy GDPR, since its inception, has been something that has eluded many. Filled with jargon and lacking much in the way of accessible educational assets, consumers – while aware of their data concerns – are still unsure of how to protect themselves against hacks or breaches. For example, only 14 per cent of internet users encrypt private conversations and only a third change their passwords regularly. While GDPR has undoubtedly been a positive step forward for businesses and consumers alike, it is clear there is room for great improvement. It is expected that as the world continues to evolve into a digital-first society, especially post-COVID as many of us move online for good in our working lives, and the need for much-improved data security becomes paramount, GDPR laws and business compliance will need to continue to evolve and improve and fast. If you're looking for your next opportunity, or to build out your Data & Analytics team, we can help. Take a look at our latest opportunities or get in touch with one of our expert consultants to find out more. 

Ten Tips for Writing the Perfect Data & Analytics CV | Harnham Recruitment post
It's no secret that jobs within the Data & Analytics market are more competitive than ever and with some jobs having hundreds of applicants (if not more), having a CV that stands out is more important than ever. It's well known that many Hiring Managers spend a short amount of time reviewing a candidate, so you need to consider what they can do to have the best impact. We've seen it all over the years, from resumes sorely lacking detail through to those that have almost every accomplishment written over too many pages – so we've complied a list of the 10 things that could help you create a resume that makes an impact, complete with top tips from our team of experienced recruiters.1. Keep it Simple All of our recruiters are unanimous in suggesting to candidates that the perfect CV length is no more than two pages, or one for a graduate or more junior candidate. Sam, our Corporate Accounts manager suggests that candidates keep it simple:"In analytics, it's all about the detail and less about how fun your CV looks. My best piece of advice would be to keep it to two pages, use the same font without boxes or pictures, and bold titles for the company and role. It sounds pretty simple but it's really effective and often what our clients seem to be drawn to the most". 2. Consider the audience & avoid jargon Before your CV gets to the Hiring Manager, it may be screened by an HR or recruitment professional so it's crucial to ensure that your CV is understandable enough that every person reviewing it could gauge your fit. Whilst showing your technical ability is important, ensure that you save yourself from anything excessively technical meaning only the Hiring Manager could understand what you have been doing. 3. Showcase your technical skills There is, of course, a need to showcase your technical skills. However, you should avoid a long list of technologies, instead clarify your years of experience and competence with each of the tools. Within the Data & Analytics market specifically, clarifying the tools that you used to analyse or model is very important and writing those within your work experience can be very helpful. Wesley, who heads up our French team, explained where candidates can often go wrong: "Candidates often write technical languages on their CV in long lists and forget to make them come to life. My clients are looking for them to give examples of how and when they have used the listed tools and languages"4. Consider the impact of your workJust writing words such as 'leadership' or 'collaboration' can often easily be over-looked. It's important that you are able to showcase the impact that you work has beyond the traditionally technical. Think about how you can showcase the projects that you have lead or contributed to and what impact it had on the business. Often people forget the CV isn't about listing your duties, it's about listening your accomplishments.  Ewan, our Nordics Senior Manager brings this to life: "I would always tell someone that whenever you are stating something you did in a job you always follow up with the result of that. For example, 'I implemented an Acquisition Credit Risk Strategy from start to finish' – but then adding, 'which meant that we saw an uplift of 15% of credit card use'".  Joe, New York Senior Manager, concurs: "Actionable insights are important, results driven candidates are what our clients are looking for. So instead of 'Implemented A/B Testing', I'd get my candidates to make that more commercial, such as 'Implemented A/B test that result in 80% increase in conversion'". 5. Use your Personal Summary A personal summary is effective when it comes to technical positions, as some people can often overlook them. Use this to summarise your experience and progression as well as indicate the type of role and opportunity you are looking for. If this is highly tailored to the role you are applying for, it can have an extremely positive impact. For example: 'Highly accomplished Data Scientist, with proven experience in both retail and banking environments. Prior experience managing a team of five, and proven ability in both a strategic and hands on capabilities. Proven skills in Machine Learning and Statistical Modelling with advanced knowledge of Python, R and Hadoop. Seeking Data Science Manager role in a fast-paced organisation with data-centric thinking at it's heart'. 6. Consider what work and non-work experience is relevant If you've been working in the commercial technical sphere for more than five years, it's likely that your part time work experience during university or the non-technical roles that you took before you moved into your space are no longer as relevant. Ensure you are using your space to offer the Hiring Manager recent, relevant and commercially focused information. However, do not leave gaps just because you took a role that didn't relate to your chosen field, you don't need to describe what you did but have the job title, company and dates to ensure you are highlighting a clear history of your experience. It's important to note that you are more than just your work experience as well, Principal Consultant Conor advises candidates to talk about more than just their work accomplishments:"Listing non work achievements can help make the CV stand out. If someone has a broad range of achievements and proven drive outside of work, they will probably be good at their job too. Plus, it's a differentiating point. My clients have found interesting talking points with people who have excelled in sports, instruments, languages and more specifically for the Analytics community – things like maths and Rubik's cube competitions". 7. Don't forget your education For most technical roles, education is an important factor. Ensure that you include your degree and university/college clearly as well as the technical exposure you had within this. If you did not undertake a traditionally technical subject, make sure you highlight further courses and qualifications that you have completed near this section to highlight to the Hiring Manager that you have the relevant level of technical competence for the role. 8. Don't include exaggerated statementsIt goes without saying that if you are going to detail your experience with a certain technical tool or software that you could be asked to evidence it. Saying your proficient in R when you've done a few courses on it won't go over well, especially if there are technical tests involved in the interview process. At the same time, don't undervalue your expertise in certain areas either, your strengths are what the Hiring Managers is looking for. 9. Don't get too creativeUnless you're in a creative role it's unlikely that the Hiring Manager will be looking for something unique when it comes to the CV. In fact, very few people can pull of an overly flashy CV, most of them being those that work specifically in design. When in doubt, stick to standard templates and muted tones. 10. Tailor, Tailor, Tailor! Time is of the essence and when it comes to reviewing CVs and you don't have long to make an impact. Make sure to customise your resume using keywords and phrases that match the job description (if they match your own, of course). For example, if the role is looking for a Business Intelligence Analyst with proven skills in Tableau you would not just claim, "experience in Data Visualisation", you'd list the software name, "experience in Tableau based Data Visualisation". Although every job description is different, all it takes is a few small tweaks to ensure your maximising your skillset. If you're looking for your next Data & Analytics role or are seeking the best candidates on the market, we may be able to help. Take a look at our latest opportunities or get in touch with one of our expert consultants to find out more. 

Why Should You Care About Data-Driven Marketing? | Harnham Recruitment post
Marketing has been undergoing a fundamental change for some time. Elite marketers have been rethinking and reiterating their strategies, using increasingly sophisticated data.  and this trend has been further accelerated by the pandemic.Consumer behaviour has changed significantly since the pandemic began. Between March and August 2020, 70 per cent of consumers tried new digital shopping channels. Such significant changes have rendered many existing data models invalid. Data-driven marketing offers new insights into consumer behaviour and can render huge impacts in refining and enhancing marketing strategies. So, why should you care about data-driven marketing? Offers better clarity about the target audience 67 per cent of lead marketers agree data-based decisions beat gut instinct. Data-driven marketing allows marketers to quickly filter through data and determine the most relevant and accurate action to take. With the right data, marketers can assess customer data to predict behaviours, identify buying patterns and spot emerging trends. Data-driven marketing can also reveal new channels and open up new avenues which organisations can use to engage with audiences and increase revenue. Increases revenue The last 18 months have been tough for businesses, yet through the use of data insight, marketing teams have been able to get ahead of emerging trends. Data-driven campaigns have pushed significant customer acquisition. Better insight into consumers and the channels they use enables organisations to improve their marketing strategy. Indeed, companies that deploy data-driven marketing are six times more likely to remain profitable year-over-year, and 78 per cent of organisations agree that data-driven marketing increases customer acquisition.PersonalisationIn the modern world, advertising is everywhere, and it is endless; consumers see it on their phone, their TV and even on their way to work. Without target advertising campaigns, organisations risk aggravating consumers. 74 per cent of customers already feel frustrated by seeing irrelevant content from brands. To stand out, marketing channels have become more complex. Marketers need to remain creative to capture consumers attention and data driven marketing can help achieve this.Data-driven marketing allows businesses to target specific demographics and user groups at an individual level. By targeting specific user groups at an individual level, marketers are able to use personalised marketing campaigns to build stronger and more meaningful connections with potential customers.With individual customer information, brands can segment a target market and ensure personalised messages are falling into the right place. Data-driven marketing is also able to identify potential customer triggers and create a holistic view of the target audience. This style of personalised marketing campaign makes for a more positive customer experience, and therefore represents excellent return on investment.Data has the potential to become an incredibly valuable resource in marketing. Data soothes the pain points which many marketers face on a day-to-day basis, and help teams to refine, enhance and improve strategy. In a post-pandemic world, data-driven marketing will undoubtedly be essential. To stay competitive, internal marketing and insight teams need to start taking notice of data-driven marketing. Here at Harnham, we understand the importance of data-driven marketing to determined campaigns and guide decisions. So, if you're looking for your next opportunity or to build your Marketing & Insights team, we can help. Take a look at our latest marketing and insights jobs or get in touch with one of our expert consultants to find out more.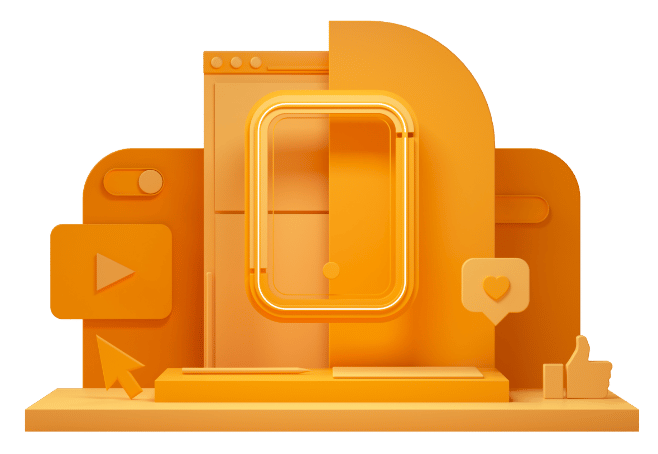 CAN'T FIND THE RIGHT OPPORTUNITY?
If you can't see what you're looking for right now, send us your CV anyway – we're always getting fresh new roles through the door.