WEB ANALYSTE – E-COMMERCE
Paris, Île-de-France / €57921 - €69505
WEB ANALYSTE - E-COMMERCE
PARIS (75)
50-60K€

Acteur majeur du e-commerce en France recherche son/sa web analyste pour l'accompagner dans ses enjeux commerciaux.
Si vous avez envie de rejoindre une société reconnue dans son domaine où vous aurez la possibilité de travailler sur des projets d'analytics et de reporting stimulants dans l'objectif d'aider à la décision, ce poste est fait pour vous.

LE POSTE

Au quotidien, vous serez amené à collaborer avec les différentes équipes métiers dans leurs besoins de données.
Ceci inclus :
Mise en en place des outils analytics
Suivi des KPI commerciaux
Reporting quotidien, hebdomadaire et mensuel pour les différentes parties prenantes
Identifier des insights sur des points de sous-performance et proposer des recommandations pour différents marchés et types de produits
Réalisation de benchmarks et d'études de marché
VOTRE PROFIL
Bac +5 en Ecole de Commerce ou Ecole d'Ingénieur
3 ans expérience sur un rôle similaire
Maitrise d'un outil de web analytics (GA, AT Internet, Adobe Analytics, autres)
Maitrise d'un outil de data viz (Data Studio, PowerBI, Tableau, autres)
Connaissance d'un système de tag management est un plus (GTM, Tag Commander, Tealium, autres)
POUR POSTULER
Merci de me faire part de votre CV et je vous recontacterai au plus vite.

The French data and analytics market: a healthy tension in tech
Despite a decline in activity in 2020, the data and analytics market remains less impacted by the Covid-19 crisis than other sectors.
Indeed, some areas of tech, such as cloud, digital marketing, marketing, and insights data analysis have even managed to maintain growth. As we approach 2022, businesses are particularly focused on talent acquisition, and in a candidate-driven market, there is healthy tension in the data and analytics recruitment market.
Covid-19, a catalyst for growth in e-commerce
For retail businesses operating in e-commerce, the pandemic has been the catalyst for huge growth, explains Sorcha Bray, from Harnham's French office. This has driven both the need for those companies with already established e-commerce functions to ramp up their capabilities and those new to e-commerce to digitise quickly.
In response to the effect Covid-19 had on consumer behaviour, it became necessary for most e-commerce businesses to find simple and effective solutions to either launch or transform their activity. Overall, the pandemic has sped up digital transformation in retail by several years.
In response, companies are putting enormous effort into data and analytics recruitment. Indeed, 88 per cent of French businesses have been engaged in recruiting talent during 2021. This is putting pressure on the market and there are currently more jobs than candidates. Added to this, new roles are emerging, so it is proving difficult to find candidates with the ideal profile.
Hiring managers are searching for a new hybrid talent
Business leaders and hiring managers are actively seeking web analysts, tracking managers, and digital analysts. A web analyst's job involves making websites more efficient in terms of traffic and setting up measurement tools to track site visits, click rates, and the visitor journey.
From these insights and subsequent diagnostics, the web analyst recommends website updates for improved UX. We are also experiencing demand for Conversion Rate Optimisation (CRO) experts, who through a methodical approach aim to increase the percentage of website visitors that take a specific action allowing businesses to generate more sales leads without the need to invest in generating more website traffic.
As identified by my colleagues in both Germany and The Nordics, there is also a demand for talent to fill an evolving hybrid role that sits between data analytics and other business functions. Businesses are looking for candidates with a solid business background that can navigate that path between data insights and wider business ambitions. The ideal candidate will be able to speak the right language and tell the right stories to help galvanise the different business functions and help turn data insights into measurable business growth.
There is a real demand for all of these talents right now, and businesses are actively seeking candidates who are available straight away. With demand outstripping supply, candidates are able to take their time in choosing their next move, dictating the pace of market movement.
A speedier hiring process could help businesses secure the best talent
As well as offering flexible working, businesses that are able to speed up their hiring process are likely to find themselves more attractive to candidates.
While salary will always be a motivator, entry and junior-level candidates are interested in training and development. Alongside this, career development should continue to be on the company agenda to mitigate attrition and help junior tech talent see a path within their current company.
Senior roles are seeing an uplift in demand
From the candidate perspective, senior roles, where candidates are looking to move from 'good' to 'better' roles in support of career progression are in demand. We are also experiencing an uplift in candidates seeking roles that are not predominantly tech-focused, for example, roles that combine data analytics and digital marketing or social media.
Is remote working here to stay?
In France, remote working is here to stay, and more companies are rethinking their flexible working policies, only asking employees to be on-site a couple of days a week.
But this does depend on the candidate and individual working styles are being taken into consideration during the hiring process in order to secure the right candidate. This also enables hiring managers to cast the net further and consider talent outside of the local area, helping to alleviate tension in the market.
Advice for businesses looking for data and analytics talent for 2022
Adapt your hiring process to maintain a competitive advantage. In a candidate-driven market with a choice of roles, those companies with a streamlined process are better able to secure the best talent right now. Once candidates have made a decision to move, they are looking to do so quickly, so businesses should take advantage of this candidate mindset.
Accept that as roles are evolving and the list of candidate skills required to fill these roles becomes longer, clients should accept that they might only receive a smaller number of better-quality candidates from which to take through the recruitment process. Act quickly and aim to complete the interview process within five working days (good candidates are in demand and may have five other processes running simultaneously).
Be open-minded and don't be fixated on finding the perfect candidate. If someone doesn't tick all the boxes but has a breadth of experience, then meet them for an interview – a strong digital analyst will be able to pick up a new skill quickly.
Whether you are looking for your next opportunity in data and analytics in France or need to build out a data team in the region, Harnham can help. Take a look at our latest jobs in France or get in touch with our consultants in France to find out more.

Three Ways Data Impacts The Customer Experience
In 2019, over 50 per cent of companies had adopted Big Data, with a further 38 per cent citing that they would be investing in it in the future. As it stands, we can assume that now, at least three-quarters of businesses will have invested in Big Data capabilities. By 2022, the annual revenue from the global big data and business analytics market is expected to reach $274.3 billion.
The lucrative nature of this industry stems from a recognition by many companies that it's no longer good enough to guess what customers might want or need from your product or service, but to have hard evidence to back up your choices. Not only does this make for much happier, more satisfied customers, but it undoubtedly improves the bottom line.
Here are three examples which showcase how Data can positively impact the customer experience:
1. CREATE A MORE INTUITIVE WEBSITE JOURNEY
From heatmapping the areas of interest (or disinterest) on your website through eye movement or mouse tracking to traffic analysis through tools such as Google Analytics, Data can give you both real-time and overall information about the success of your website.
You can analyse areas of the website where consumers 'linger' or click through, such as content pieces, links or assets, which proves to give added value or entice them to learn more about your business. You can also see areas where little to no activity happens, allowing you to create a new, perhaps more engaging, strategy.
The use of data for website ensures your get the design and content right in less time. The cost of redesigning a website can be a hefty cost for any business. The fewer times a website needs chopping and changing, the more cost-effective it will be, not forgetting to mention a much smoother and more efficient process for customers.
2. BUILDING LOYALTY THROUGH PERSONALISATION
In a report featured in Forbes by The Harris Poll, 76 per cent of Americans are more likely to complete a purchase if the customer journey has been personalised to them, their needs and wants. The story is similar in the UK, 80 per cent of companies report seeing an uplift after employing personalisation tactics.
However, personalisation must go one step further than just addressing a person by name in an email nowadays. It means targeting consumers with specific and relevant ads that actually take their interest instead of bombarding them with a scattergun approach, as well as looking at areas such as location-specific targeting and device optimised outreach.
This can be made possible by combining marketing data, such as brand interactions, combined with sales data, previous purchases, and customer service data, the feedback given. These aspects allow you to create an in-depth and meaningful customer journey map, help you understand what turns specific consumers on, or off, and ensures your marketing messages and outreach are pertinent.
3. BE PREPARED FOR PROBLEMS BEFORE THEY OCCUR
Data can give incredible insight into what's working currently for a business but, arguably, its strengths lie in giving accurate understanding into the potential risks or problems that are likely to occur in the future.
According to Clarion Tech, there are seven areas in which Data can play a crucial role in minimising risk, errors or issues for a vast range of businesses. From making sense of unused business data to making companies proactive instead of reactive, minimising misleading forecasts to diminishing customer service challenges, data can be the solution to a wealth of problems.
Not only do these kinds of errors leave a bitter taste in the mouths of customers who may struggle to revisit your business after a bad experience, but they can negatively affect your bottom line too. Nipping them in the bud before they happen is an incredible card to have to hand, and one that could be the saviour of your business.
To learn more about how working with a Data & Analytics specialist could help bolster the success of your business, contact our team or, if you're looking for your next opportunity, check out our data and analytics jobs.
---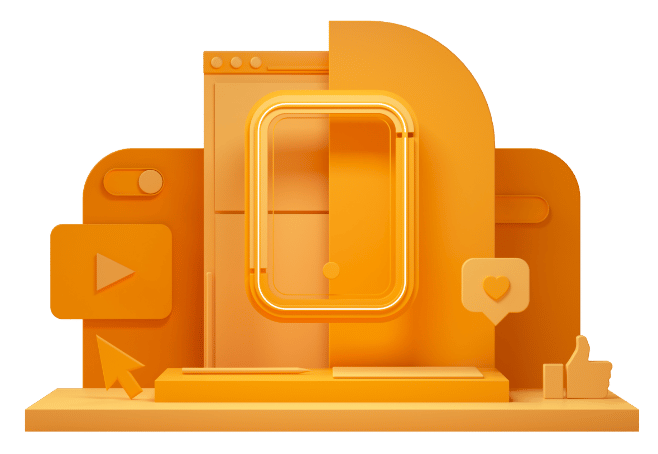 CAN'T FIND THE RIGHT OPPORTUNITY?
If you can't see what you're looking for right now, send us your CV anyway – we're always getting fresh new roles through the door.