St. Albans, Hertfordshire / £60000 - £70000
St. Albans, Hertfordshire
WEB ANALYST
£60,000 - £70,000
ST ALBANS - HYBRID (1 DAY IN THE OFFICE)
Have you got the skills of a Web Analyst? This company prides itself in providing amazing villa holiday accommodation and needs someone to join the team.
THE COMPANY
This company has over 1,000 villas across 20+ countries all over the world. The founder wanted to create an accessible business that allows everyone the enjoyment of finding amazing holiday stays, that have all been personally visited to create top customer satisfaction.
THE ROLE
You'll be gathering data, tracking customer journeys, providing insights and presenting your findings to other teams to drive website traffic. You'll also use your communication skills to mentor and coach others about data; sharing your expertise!
SKILLS + EXPERIENCE
Proficient in Google Analytics and SQL
AB and MV testing experience advantageous
HOW TO APPLY
If this sounds like the role for you, swiftly send over your CV to Izzi at Harnham by using the link below.
KEY TERMS
IBM, Coremetrics, Google Analytics, GA, Omniture, SiteCatalyst, Adobe Analytics, Analyst, Web, Digital, Online, Website, Financial Services, Finance, A/B, Test, Split, Multivariate, MVT, Tracking, Code, Tagging, Tags, Insight, Client, Agency, Management, Strategy, CRO, Conversion, Optimisation, Optimizely, Test and Target, Adobe Target, Maxymiser, VWO, Visual Website Optimiser, Tag Manager, Tag-manager, Tagging, Tag Management, Set Up Tags, Manage Tags, Manage Tagging, Managing Tags, Managing Tagging, Setting Up Tags, Analytics Tracking, Implement Tags, Implement Tagging, Tagging Implementation, Tag Implementation, Tracking Implementation, Analytics Implementation

Is Product Analytics the new Digital Analytics? | Harnham Recruitment post
Following on from our exploration of what Digital Analytics is, and the exploration specifically of hiring Digital Insights Analysts in the North of England and Midlands, we wanted to take a look at Product Analytics, and how it differs from the standard Digital Analyst role.To help investigate the importance of Product Analytics in the current market, we have interviewed Nicky Tran, a Product Analyst at Virgin Media (Manchester).What Is A Product Analyst?In simple terms, a Product Analyst ''looks at the different products a company has, and then you are identifying which areas of the product can be improved or which areas can be optimised." While Digital Analytics can inform the product lifecycle, the interesting aspect to this role is, that unlike a traditional Web Analyst role, it is more of a hybrid role. Nicky emphasised that it is ''an upcoming sector within the analytics community'', providing an overlap between Digital Analytics, Customer Analytics and Data Science.The key skills and tools for this role are advanced SQL, Google Analytics, and AB testing. So how does this skillset differ from a traditional Web Analyst? Nicky suggests that while the core requirements are that of a Web Analyst, with a web role you would essentially just be using Google Analytics Data. However, as a Product Analyst, you would be using advanced SQL to access other data bases, and pull data from models, and therefore, "you are combining two sets of data to get a more insightful look".Why Is Product Analytics Important, And Why Are They Now Becoming More Prominent On The Market?Similar to Digital Analytics roles, it is clear that with the impending digital transformation, companies are becoming increasingly data-led, especially with regards to their digital platforms (and products).As a result of the pandemic, the digital space is so much more important than ever before. Therefore, to stay competitive, and to really understand the products from the consumer perspective, companies have to provide the most personalised customer experiences to acquire and retain their consumers. As Nicky mentions, 'It is definitely worth making an 'inventory' to see how to promote what you have – it is about personalising the customer journey'.What are employers looking for in a Product Analytics candidate?Product Analytics are great due to their hybridity. In the current market, where there are numerous jobs, and few candidates, a Product Analyst (technically strong in three areas) is a highly sought-after rarity.Businesses are becoming increasingly invested in Product Analytics and having a Product team that works alongside the Digital team can be beneficial; especially when companies need to stay competitive.What are Candidates looking for? Understanding the differences between a Digital Analyst, and a Product Analyst is key to understanding what a candidate is looking for. Nicky suggested that this Product Analyst role enabled her to be the 'bridge' between areas.So how does the future of a Product Analyst differ to that of the route of a Digital Analyst? For Nicky, this is one of the most important factors to being a Digital Analyst, as she has the option to go down the Data Science route in the future should she wish. The more technical skills she has as a Product Analyst means she is building up experience across different areas of Data & Analytics, giving her a slightly different career path, should she want to go down a more technical route.Why Choose A Product Analyst Role?"If you come from a technical background – maths, physics, computer science – and are interested in how the numbers are crunching, it is worth going into Product Analytics, as it needs a logical mathematics brain, to be able to convert it into a way which is useful to stakeholders."From speaking to Nicky, it is clear that Product Analytics is an up-and-coming role that people don't know enough about it.  Therefore, if you are curious about Product Analytics, or any of the different roles the market has to offer at the moment, as an employer looking for help hiring, or a candidate actively or passively looking for work, Harnham can help. Take a look at our latest Product Analytics jobs, or get in touch for more information on how we can support your hiring needs. 

The French data and analytics market: a healthy tension in tech
Despite a decline in activity in 2020, the data and analytics market remains less impacted by the Covid-19 crisis than other sectors.
Indeed, some areas of tech, such as cloud, digital marketing, marketing, and insights data analysis have even managed to maintain growth. As we approach 2022, businesses are particularly focused on talent acquisition, and in a candidate-driven market, there is healthy tension in the data and analytics recruitment market.
Covid-19, a catalyst for growth in e-commerce
For retail businesses operating in e-commerce, the pandemic has been the catalyst for huge growth, explains Sorcha Bray, from Harnham's French office. This has driven both the need for those companies with already established e-commerce functions to ramp up their capabilities and those new to e-commerce to digitise quickly.
In response to the effect Covid-19 had on consumer behaviour, it became necessary for most e-commerce businesses to find simple and effective solutions to either launch or transform their activity. Overall, the pandemic has sped up digital transformation in retail by several years.
In response, companies are putting enormous effort into data and analytics recruitment. Indeed, 88 per cent of French businesses have been engaged in recruiting talent during 2021. This is putting pressure on the market and there are currently more jobs than candidates. Added to this, new roles are emerging, so it is proving difficult to find candidates with the ideal profile.
Hiring managers are searching for a new hybrid talent
Business leaders and hiring managers are actively seeking web analysts, tracking managers, and digital analysts. A web analyst's job involves making websites more efficient in terms of traffic and setting up measurement tools to track site visits, click rates, and the visitor journey.
From these insights and subsequent diagnostics, the web analyst recommends website updates for improved UX. We are also experiencing demand for Conversion Rate Optimisation (CRO) experts, who through a methodical approach aim to increase the percentage of website visitors that take a specific action allowing businesses to generate more sales leads without the need to invest in generating more website traffic.
As identified by my colleagues in both Germany and The Nordics, there is also a demand for talent to fill an evolving hybrid role that sits between data analytics and other business functions. Businesses are looking for candidates with a solid business background that can navigate that path between data insights and wider business ambitions. The ideal candidate will be able to speak the right language and tell the right stories to help galvanise the different business functions and help turn data insights into measurable business growth.
There is a real demand for all of these talents right now, and businesses are actively seeking candidates who are available straight away. With demand outstripping supply, candidates are able to take their time in choosing their next move, dictating the pace of market movement.
A speedier hiring process could help businesses secure the best talent
As well as offering flexible working, businesses that are able to speed up their hiring process are likely to find themselves more attractive to candidates.
While salary will always be a motivator, entry and junior-level candidates are interested in training and development. Alongside this, career development should continue to be on the company agenda to mitigate attrition and help junior tech talent see a path within their current company.
Senior roles are seeing an uplift in demand
From the candidate perspective, senior roles, where candidates are looking to move from 'good' to 'better' roles in support of career progression are in demand. We are also experiencing an uplift in candidates seeking roles that are not predominantly tech-focused, for example, roles that combine data analytics and digital marketing or social media.
Is remote working here to stay?
In France, remote working is here to stay, and more companies are rethinking their flexible working policies, only asking employees to be on-site a couple of days a week.
But this does depend on the candidate and individual working styles are being taken into consideration during the hiring process in order to secure the right candidate. This also enables hiring managers to cast the net further and consider talent outside of the local area, helping to alleviate tension in the market.
Advice for businesses looking for data and analytics talent for 2022
Adapt your hiring process to maintain a competitive advantage. In a candidate-driven market with a choice of roles, those companies with a streamlined process are better able to secure the best talent right now. Once candidates have made a decision to move, they are looking to do so quickly, so businesses should take advantage of this candidate mindset.
Accept that as roles are evolving and the list of candidate skills required to fill these roles becomes longer, clients should accept that they might only receive a smaller number of better-quality candidates from which to take through the recruitment process. Act quickly and aim to complete the interview process within five working days (good candidates are in demand and may have five other processes running simultaneously).
Be open-minded and don't be fixated on finding the perfect candidate. If someone doesn't tick all the boxes but has a breadth of experience, then meet them for an interview – a strong digital analyst will be able to pick up a new skill quickly.
Whether you are looking for your next opportunity in data and analytics in France or need to build out a data team in the region, Harnham can help. Take a look at our latest jobs in France or get in touch with our consultants in France to find out more.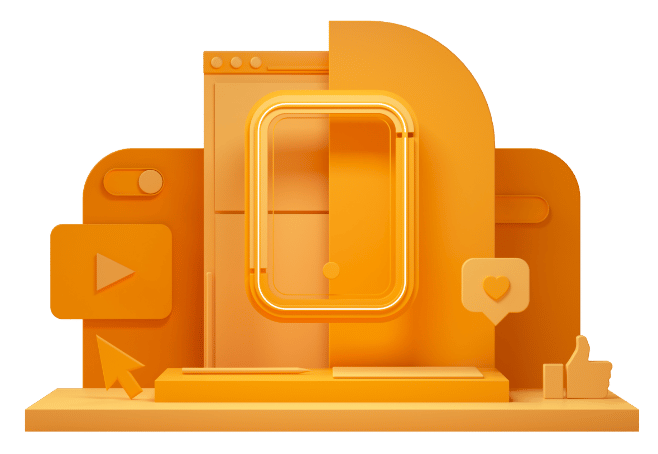 CAN'T FIND THE RIGHT OPPORTUNITY?
If you can't see what you're looking for right now, send us your CV anyway – we're always getting fresh new roles through the door.