WEB ANALYST – SECTEUR B2B
WEB ANALYST - SECTEUR B2B
PARIS (75)
50-63k€

Grande entreprise française qui évolue dans le secteur B2B recherche un Web Analyst pour rejoindre son équipe Customer Insight. Si vous êtes passionné par l'analyse de données web et que vous souhaitez contribuer à la croissance d'une entreprise B2B en pleine expansion, ce poste est fait pour vous.

LE POSTE

Le candidat idéal doit être un expert en analyse de données avec une maîtrise avancée des outils tels que Google Tag Manager et Google Analytics. La maîtrise de Big Query, Data Studio, Tableau et Power BI sont un plus.
Les missions seront assez variées et inclues :
Développer et mettre en œuvre des stratégies d'analyse de données pour optimiser la performance du site web de l'entreprise
Analyser les données web pour identifier les tendances, les opportunités et les problèmes de performances
Concevoir et générer des rapports et des tableaux de bord de données utilisant les outils mentionnés ci-dessus pour surveiller les indicateurs clés de performance
Coordonner avec les membres de l'équipe pour interpréter les données, proposer des solutions et mettre en œuvre des stratégies pour améliorer la conversion et la satisfaction des clients
Participer à la mise en place de tests A/B et à l'optimisation du site web pour améliorer l'expérience utilisateur
VOTRE PROFIL
Au moins 3 ans d'expérience professionnelle en tant qu'analyste de données web, de préférence dans une entreprise B2B
Maîtrise des outils Google Tag Manager et Google Analytics obligatoire
Maîtrise de Big Query, Data Studio, Tableau et Power BI un plus
Connaissance des meilleures pratiques en matière de suivi web, de la collecte des données, de la conception des tableaux de bord et des rapports
Solides compétences en communication pour interagir avec les parties prenantes à tous les niveaux de l'organisation
Capacité à travailler de manière autonome et à gérer plusieurs projets en même temps
Bon niveau en anglais obligatoire
POUR POSTULER
Merci de me faire part de votre CV et je vous recontacterai au plus vite.

Head of Data Science – (Pharma.Healthcare)
London
£110000 - £140000
+ Data Science
Permanent
London
HEAD OF DATA SCIENCE – Healthcare / Pharma (Remote)
LONDON
£140,000 + Bonus and Benefits
New Head of Data Science opportunity!
COMPANY:
We are partnering with a pioneering Healthcare company at the forefront of innovation in the sector. With a strong focus on Health/Pharma, Consultancy space, and Clinical and Commercial space, they are seeking a highly skilled Data Science Director with expertise in Health/Logistical space.
RESPONSIBILITIES:
Shaping the Data Science strategy, overseeing dynamic teams dedicated to leveraging data for driving Health-related insights and solutions.
Work in a Regulated environment.
Collaborating closely with key stakeholders in the health sector, including C-suite executives, to provide data-backed recommendations that drive transformative impact.
Applying cutting-edge Machine Learning techniques to optimize Healthcare pricing/logistical strategies, improve forecasting accuracy, and enhance health demand predictions.
Spearheading the expansion of the Data Science team through strategic recruitment, bringing on board top talent to strengthen the company's data capabilities.
Nurturing a culture of continuous learning and professional growth, ensuring team members stay abreast of the latest advancements in Health and Data Science domains.
Focusing on data-driven commercial approaches, identifying opportunities to maximize revenue.
REQUIREMENTS:
We are seeking a candidate with the following qualifications:
A minimum of an MSc in a STEM subject, such as Mathematics, Statistics, or Computer Science, ideally with a focus on Health or related fields.
A track record of years in the health sector, with a significant portion dedicated to Data Science and Machine Learning projects.
Exeperience working in a Regulated environment.
Proven experience in time-series forecasting, pricing, and statistical analysis, with a deep understanding of their application in the Health domain.
Exceptional communication, leadership, and strategic vision, with a demonstrated ability to drive data-centric initiatives in the health sector.
HOW TO APPLY
If you are passionate about the Health industry and possess the required qualifications, please submit your CV.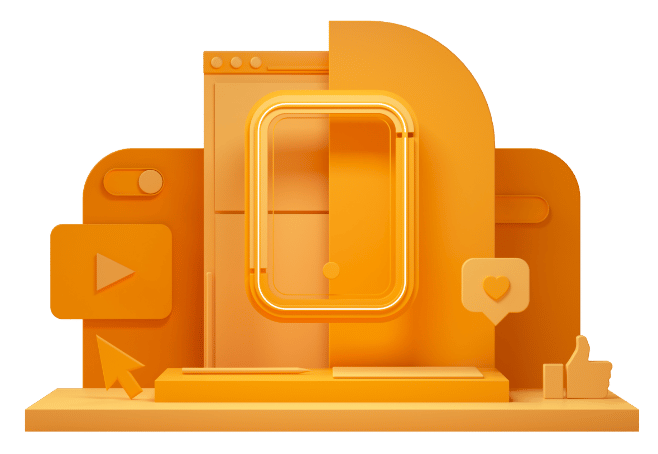 CAN'T FIND THE RIGHT OPPORTUNITY?
If you can't see what you're looking for right now, send us your CV anyway – we're always getting fresh new roles through the door.