Trainee Recruitment Consultant
Wimbledon, London / £25000 - £40000
Trainee Recruitment Consultant
Onsite in our Wimbledon office (You must be able to come into our office 5 days per week for your first few months before being able to move into our hybrid model)
Base Salary: £25k plus commission (uncapped with no draw or threshold) + bonuses + benefits


Submit your resume here to express your interest to join Harnham's entry-level Recruitment Consultant role in our Wimbledon office!


Who We Are
Harnham is a specialised recruitment agency that is leading the pack when it comes to Data & Analytics recruitment. We have been in this space since 2006, when we were founded in Wimbledon, and have continued to grow alongside the market as it has expanded over the past 17 years. Since then, the business has expanded beyond the UK with offices around the globe in Berlin, New York, San Francisco, Phoenix, and Amsterdam.
We are known for our top-of-the-line training programs with our world-class L&D team, internal growth opportunities, reliability and expertise in the market, impressive client lists, and energetic environment.


The Job as a Recruitment Consultant
You will be a full-desk recruiter which means you will be working in a sales role where you are responsible for taking ownership of the entire recruitment life cycle - working with both clients and candidates
This includes both sourcing the best candidates for the roles you're working on and managing your candidate processes and also doing business development to build new client relationships with a variety of companies to support them in hiring specialised talent for their teams
You will spend a lot of your time on the phone. You will be cold calling, having market chats, screening candidates, having client meetings, having conversations with your candidates/clients about ongoing processes, etc.
You will be working in a highly productive sales environment and will be expected to consistently hit targets that have been set out for you


About You
We used to call our training a graduate scheme, and we of course are still really interested in speaking to graduates however we have recently changed our wording to ensure that people know that we welcome applicants from all backgrounds for the role. Given that we provide full training to do the role your drive and energy are more important! So whether you are looking to change careers or return to work - we would love to hear from you.
Successful recruiters at Harnham share these qualities in common:
Resilience
Highly motivated with a strong work ethic
Excited/passionate about working in sales and recruitment
Collaborative and supportive team player while also being able to work independently
Work hard, play hard mentality
Adaptable and able to thrive in a fast-paced environment


What We Offer
Along with a base salary, we offer an enticing commission scheme (commission is also uncapped!)
Rewards for our top consultants in the business - lunches at top restaurants in the city and yearly winners' trips around the globe
18-month training programme to teach you everything you need to know, get you earning commission as soon as possible, keep you on track for promotions, and continuously strengthen your skills
Clear and transparent career progression within the business


Our Commitment to DEI:
At Harnham, we are deeply committed to fostering Diversity & Inclusion (D&I) within our organization. Over the past three years, we have implemented a comprehensive D&I strategy that guides our growth plans for the future. While we have achieved significant milestones, such as maintaining an equal gender split across all offices and surpassing census data in multiple ethnicities, we recognize that there is always more progress to be made and are actively focusing on this.


Next Step
Please submit your resume via the apply link on this page.


NB: Please note that Harnham have implemented a vaccination mandate across our business. Prior to commencing employment with us, you would need to provide us with vaccination status or an approved exemption form.

Artificial Intelligence vs. Human Intelligence | Harnham US Recruitment post
With Linkedin being full of 'recruitment bashing' and many backing the extinction of recruiters because of the latest advancements in AI and Machine Learning  I thought  I'd share why a computer  can never replace the human interaction and emotional intelligence that good recruiters can bring to the table.Note the term 'good recruiters'. Quite important to this article. Recruitment  is a highly  populated, saturated market whereby anybody with the access to a phone and laptop can ultimately become a recruiter or start a recruitment business. As someone utilizing the services of a recruiter, it is in your bestinterest to be stringent and identify those that fall under the 'good recruiter' bracket. Be selective over who you work with and build fewer relationships but with those market experts that know your relevant industry inside out. You will find that both your opinion and customer experience will improve significantly.Numerous companies have been emerging that focus on eliminating the process of the recruiter. Many modelled on a platform basis connecting direct employers with potential employees. Using data science models and machine learning to automate interview processes and create a better 'match' between hiring partners  and candidates with the view  to eradicate human error. Thus, removing  the need for a recruiter.Guess what? Recruitment becoming extinct isn't a new topic. In the 90s job boards were introduced and everybody thought that was going to remove the need for the recruitment industry. Wrong. Recruitment evolved. Then Linkedin becomes a platform with the potential to connect everybody worldwide on a professional basis. Again, the same trumpet blown. Why would you need a recruiter? And again, recruitment survives.  It just evolves.A robot cannot develop personal relationships with you, become a friend rather than a recruiter, go for a beer, become a trusted partner that you value, demonstrate emotional intelligence, carry out salary negotiations on your behalf or selectively filter certain information (Yes, I said that), not because it is unethical or trying to scam you but because it is in the best interest for both parties to come to an agreement. Full knowledge isn't always best. Would you want to know everything that your partner said about you to their friends? Probably not. Furthermore, when hiring most will agree that 50% is based on technical capability and skill set, the remaining 50% on cultural fit, work ethic, attitude etc. A machine cannot assess an individual's ability to fit in with a team. The humanized touch is something that cannot be replicated or replaced.Features on the left-hand  side of that comparison sheet are vital during  any job search.A couple of interesting  conversations  this week. One where  a senior level  candidate  (C-level)  believed that an ATS (Applicant Tracking System) had some form of algorithm in place to automatically review a resume and assess suitability for a job. Now, there may be an ATS out there capable of doing  this but I have never used one. In the three recruitment companies I have  worked  with, every  consultant has personally reviewed every resume that is submitted in relation  to a job. Granted, reviewing  each resume only takes around  30 seconds of my time but  that's because I know my market inside out and know exactly what  clients are looking for.  The  second conversation  was  around  robots  conducting brain surgery. A robot is now capable of carrying out an operation that takes a surgeon 2 hours in 2.5 minutes which sparked some research on my side. That research led to me finding out that there were 144 deaths during robot-assisted surgery, 1,391 injuries, and 8,061 counts of device  malfunctions  between  2000- 2013. The question posed here is around human error vs computer malfunction. Sure, that was four years ago and technology has advanced since then but  personally I would opt for  a brain surgeon  carrying out my operation  any day.I like to relate things back to dating as it's always a hot topic in the US. Let's look at Tinder as an example– an algorithm based app ultimately matching you with your future husband (or hook up). Yet, most people that I ask about dating apps would always say the same thing – "I'd much rather meet a guy (or girl) in a bar." Why? Because the initial chemistry stimulated from human interaction is far greater than that achieved by an algorithm.Advancement in technology isn't always a good thing. The  modern  world  for humans is about adaptation and evolution. The recruitment industry will not become extinct but it will evolve  into a different  model than its current state.You always trust your friends to do best by you. Build friendships with recruiters  that know and understand your market and in turn this will develop strong business relationships when the time comes that you need their services.

The German Market: Businesses Need To Adapt Or Miss Out On The Best Tech Talent | Harnham Recruitment post
After moderate market movement in the spring, the tech recruitment market in Germany is seeing more significant movement now, as businesses align their budgets and headcount for 2022. But there remains a real shortage of tech talent in all parts of the sector, from Data-Science and Software Engineering to Data Intelligence and Marketing Insights.Recent research conducted by the Berlin office highlights that hybrid and remote working options, as well as growth and upskilling potential, are the most important deciding factors in the German job market right now. The only distinct difference between those surveyed was in long term financial incentives – men preferred a workplace bonus, women regard a workplace pension and insurance benefit as a bigger priority when considering a job move. That aside, flexible working and maintaining a good work-life balance are set to stay. In this respect, Germany faces a particular challenge as culturally, onsite teams and face-to-face working relationships have always been of high importance to efficient operations. In addition, many players need to rely on a hybrid working model asking employees to come in at least some of the time which is additionally challenging due to the remote location of a lot of companies. Added to this, the country specific issues that Germany faces are likely to present ongoing challenges as we move into 2022. Germany has the broadest range of company type, size and structure in the world and the wide cultural and ethnic diversity creates a non-homogeneous market with micro-markets that need a bespoke approach when it comes to tech recruitment.Big Businesses slow to react The speed at which German businesses can react to environmental change is affected by high employee participation in Trade Unions and works councils (Betriebsräte). Change can be slow, even under normal circumstances, regardless of how much or fast leadership want to act. Listed businesses find it difficult to turn the ship around quickly. The logistical challenges combined with the need for larger organisations to shift their cultural mindset and tech environments are significant barriers to change.At the other extreme, however, SMEs that are much more agile and flexible are seeing this time as a real opportunity to attract the best tech talent, many of whom were more interested in the stability of roles in larger organisations. But times have changed, people want more control over their working conditions and greater transparency regarding outlook and overall company strategy when it comes to the data journey. More than ninety per cent of German businesses are SMEs (the highest ratio in the world) which makes the recruitment market exciting right now. It continues to be a candidate led market. The pandemic effect on BusinessEmployers were affected differently during the pandemic. Tech service providers, e-commerce businesses and retailers that already had online sales operations saw business go through the roof as consumer behaviours changed and shopping migrated online. Digital Marketing and Data Insights roles were in demand as retail businesses scaled up in response. This huge growth combined with the shortage of candidates as those in secure jobs sat tight.  Those that did move, became quicker in their decision-making. Where we were used to seeing a steadily moving market, candidates taking their time deciding whether a role might right for them, things sped up.  Work-life balance, location and job security were all major factors in the market, so those smaller, more agile clients that were quick to offer these things became very attractive to candidates who might have otherwise taken their time.Businesses that are less invested in their tech infrastructure or failed to upscale the backend were hit particularly hard.  Some innovative start and scale-ups providing solutions at the point of sale such as hard- and software, went into hibernation. Where previously data architects and data engineers were not regarded as critical to business growth due to a focus on adding features and growing the userbase, are now quickly becoming integral to operations.  Now the exponential growth phase has plateaued, the last 6 months has seen businesses investing in data initiatives to transform their operations. Those strategic businesses with the foresight to address this were able to weather the storm, those that did not faced real pressure, some even went into liquidation. The tech start-up space has been largely dormant as venture capital and private equity was hard to come by. We expect to see that pivot both in response to the pandemic spawning entrepreneurs and as gaps in the market for digital solutions are realised. Future-ProofingHaving taken stock, and with lessons learned, those businesses that have survived the pandemic are future-proofing, investing in data initiatives around more robust infrastructures. Data Engineers, Software Engineers, DevOps and platform teams are high in demand and the recruitment market is running hot. The more classic customer-focused roles are also being advertised – Data Scientists, Social Media Analysts, Multi-Channel Marketing, Data Insights.New Roles in TechAs mentioned by my Nordic colleague Amanda Snellman there is an interesting evolution in tech. Brand led businesses are looking to their marketing teams to find ways to maintain a competitive advantage in the market are actively seeking talent to bridge the gap between Data and Marketing where candidates can speak the language of both disciplines. This is one of the more positive outcomes of the pandemic – silos are being broken down and operations are moving towards multi-disciplined product teams that are charged with budgets and responsibilities. These hybrid roles (Data Managers, Product Managers, Product Owners and similar) are falling out of the need for candidates who can understand the analysis, see the potential data can have in responding to consumer needs and who are able to transform those insights into actionable measures that can move businesses forward in a meaningful way. Data Scientists and Analysts who have a real understanding of what data can do to solve consumer problems and help a business grow.  The Ripple EffectThe ripple effect of the pandemic will be felt for years to come. Currently, businesses are reacting out of necessity. The pandemic has resulted in many data initiates being prioritised. Those tech projects which may have taken several years to reach the top of the business agenda are now a huge focus. Communication is easier, and online meetings facilitate decision-making. But with home and work lines becoming more blurred and employees being looped in 24/7 the next pandemic may be burnout. Is remote working here to stay?Absolutely yes, despite the downsides. There is a slow realisation that if there is an internet connection, and a candidate can work, they can be based anywhere. Big businesses need to get on board with that to secure the best talent. There has always been remote working in tech and German businesses have long looked to other countries to fulfil their tech recruitment needs. Change was already happening; the pandemic has just exaggerated the curve. How can businesses make themselves more attractive in 2022?Going into 2022, choice will be key. Candidates have been in short supply for some time and as the German market approaches year-end this remains unchanged. As always, we continue to be selective in who we send to interview, which our clients appreciate, and most we put forward get to interview. Once at this stage, if hiring managers be open-minded to candidates' requirements and respond accordingly then there will be measurable success in recruitment. The candidate led market is here to stay for some months yet.Looking to build out your data team? Get in touch with one of our expert consultants. Looking for your next opportunity? Check out our Data jobs in Germany. 

The State of Contract Jobs in Data Analytics Across the US
The State of Contract Jobs in Data Analytics Across the US
No matter where you stand on your preference for freelance versus permanent roles, there has certainly been a swell in the number of contracting Data & Analytics professionals in markets across the world. For example, in our New York office, in the first three months of 2023, we have already seen more than half the number of new temporary contract positions come up as were listed during the whole of 2022.
What's driving this growth? While there are a number of intermingling factors at play, here are three trends that Jose Gomez, Managing Consultant for Harnham in New York, has noticed in the current contract market.
Testing the Waters
Gomez considers 'contract-to-hire' as the number one recruitment trend in the interim sector at the moment. He describes the contract-to-hire method as an opportunity for both parties to 'try before you buy', by entering into a contract that initially lasts for three to six months but can be converted into a permanent job at any time.
For an employee, this means they can test the water in an unfamiliar firm to see whether they enjoy the job and workplace environment. For the employer, it is an invaluable way to try out a promising candidate for a specific project but postpone the administrative and financial implications of a permanent job offer, until they are certain they've found the right fit. A short-term commitment from both sides can ultimately lead to a long-term solution that suits both the employee and employer.
A Project-Based Approach
Another significant trend that is driving contracting markets is project urgency. Regardless of wider global events and uncertain financial markets that may influence whether a business commits to growing its headcount, there are a number of time-sensitive projects that still need to go ahead. These tend to have a clear start and finish date mapped out.
Bringing in professionals on a short-term basis who are accustomed to hitting the ground running without the employer needing to commit to the paperwork and costs of a permanent hire, means these urgent projects can still be completed by their deadlines.
With the growing importance of Data and Analytics for many organisations, this is translating into a tangible uptick in the number of contracting positions we are filling for clients, with many looking to hire into multiple project-based roles. This approach also means that employers benefit from the experience of contractors who have worked on a diverse range of projects across different firms.
The Impact of Evolving Technology
A third trend powering demand for contract work in the sector is Artificial Intelligence (AI). Everyone has heard of ChatGPT, but what is it all about? For Harnham's specialist recruitment consultants, AI is our bread and butter and we are seeing a growing call for Machine Learning (ML) engineers who can work in numerous programming languages and data models.
Given the current trajectory of the Data & Analytics market, we expect to see all three trends continue to grow going forwards, leading to lots of opportunities for contract work.
Should someone currently in the 'permanent' camp consider a switch? We find that contracting work does not fit a specific demographic, it's a personal lifestyle choice. For some, the flexible, freelance lifestyle is highly desirable and offers many benefits, but it is quite different from the permanent approach and therefore won't suit everyone.
Before placing any contractor into a role, we set up an agreement between the employer and contractor to cover all eventualities. Harnham's recruitment consultants are highly experienced at matching the right contractors with the right businesses and we provide contracts on a part-time and full-time basis.
The great advantage of this type of employment is that recruitment can be extremely quick and efficient. We have seen the process from interview to job offer to signing agreements happen within two days, which is an extremely fast turnaround. And whilst contractors generally don't receive the same company benefits as permanent staff, at Harnham we do offer benefits to the contractors we have on our books.
Interested in hiring a data contractor for an upcoming project or expanding your team with a permanent data professional? Our expert team knows the market inside out, and how to reach the best talent out there, get in touch today.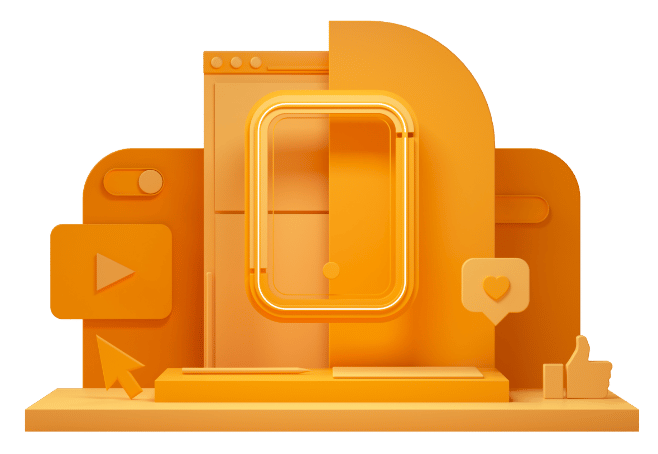 CAN'T FIND THE RIGHT OPPORTUNITY?
If you can't see what you're looking for right now, send us your CV anyway – we're always getting fresh new roles through the door.