Trainee Recruitment Consultant – July start date
Graduate Recruitment Consultant - July start date
Office in Wimbledon, South West London
£25k + uncapped commission (Realistic 1st year OTE £37k, 2nd year £70k, 3rd year on wards £100k+)
Who are we?
The Harnham Group was founded in 2006 in our founders living room just around the corner from our Wimbledon office now. Since then we have grown steadily to now have offices in New York, San Francisco, Berlin, Phoenix and most recently we're opening a new office in The Netherlands.
After a year of phenomenal growth last year with an office expansion, we are maintaining our growth this year and looking for people who want to be successful, work in a people focused business and carve out a career not just have a job. If this sounds like you then read below to hear what's on offer…

Why should you work here?
Unbeatable and supportive training: from day 1 of our sales trainers will guide you and teach you the fundamentals to be a 360 recruiter across the initial 3 months. After that you will have ongoing career development and support.
Not only are you learning from the best trainers, you'll be working alongside our high achieving and successful recruitment consultants who all started as beginners to the recruitment world themselves
Fantastic Culture - it's rare you find a business where the people actually enjoy spending time with each other outside of working hours. We are all very ambitious and competitive but can have a laugh and take our competitive nature outside of the office e.g. sports teams, Yoga sessions, weekly drinks, book club and much more
Incredible earning potential - we have uncapped commission so the sky really is the limit with what money you can make. Realistic OTE in year 3 onwards is £100k+.
Competitive, driven and fun working environment - our sales floor has a continuous buzz as everyone's working hard to exceed their targets. As well as a drinks fridge, deal bell, music and clapping when someone does a bell we celebrate everyone's successes across the company, whether its your first deal or promotion!
Long term career prospects - we look to hire future leaders into the business and promote them within. We provide ongoing training and development throughout your career here and at senior management level you'll be entitled to profit, and equity shares too!
We value our people - from our Diversity Committee to our Corporate Responsibility Committee we listen to our employees to ensure it's always a great place to work
Who are we looking for?
Recruitment is a complex, challenging and busy sales role where you'll be managing the full 360 recruitment cycle from bringing on clients through lead generation to sourcing candidates. You'll be working towards KPIs and targets to generate revenue for yourself!
Therefore, we look for the following:
Positive attitude
Relationship builder
Resilience
Organised
Switched on - you need to be proactive
Self-motivation is essential
Drive to work in sales
Our start dates are later in the year in Autumn but we have started initial interviews. Please apply to express your interest in the role.

Our Interview With Amit Jnagal, CEO Of AI Firm Infrrd | Harnham US Recruitment post
Amit Jnagal is the CEO of Infrrd.ai, an award-winning Artificial Intelligence software firm in San Jose. We reached out to learn what had inspired Amit to start the business and what trends he predicted for the future of the industry. In addition, we asked his take on diversity in business as well as what he looked for in prospective candidates.Here's what he had to tell us.What inspired Infrrd.ai?It'll be ten years next month that I started Infrrd. The same age as my son, who inspired it.Well, I'd wanted to start a venture of my own since I graduated and spent the next 12 years working for two large organizations. These experiences led to work with some exceptionally talented people. So, being a forward-thinker, I made a mental list of their names and resolved to have them work for me once my own venture took off. I was cruising with a high-flying career when our first child was born. It was then I realized if I was ever going to start something of my own, the time was now. So, I quit my corporate job when my son was 10 days old and got to work. I've been an entrepreneur ever since and was successful in getting most people on my mental list to join me – some agreed in a second, some took a couple of years of convincing, a few took more than five years, and there are a few people that I am still working on.While I've had my share of failed ventures, this is my success and it's taken a decade to get here. How have trends in the industry affected your business and what do you see in the future of say, the next one to five years? In my more than two decades of experience, I have witnessed two revolutions which have fundamentally changed the way the world works. The first was the advent of the internet and the second was smart phones. We are at the beginning of another such revolution in AI. It amazes me still, the things we can do for our clients using AI for automation. The demand means jobs, yet at the same time, there are a few which will cease to exist, which I wrote about earlier this year. My son, now 10-years old wants to be a pilot when he grows up. But I suspect that will be one of the jobs which ceases to exist by the time he enters the workforce. AI is here. And over the next one to five years, it's important for businesses to know how to redesign their business around it. In order to thrive, they'll want to be AI enabled.What are your recommendations for building a team within a startup?Where do I start? Well, I have plenty of recommendations of how to NOT to build a team within a startup. But when you're first scaling your business, there are different phases as you start up. As you grow, you'll need people with different specializations. During the first few years, you'll need people who are generalists – folks who are happy to do whatever needs to be done to move the company forward. Sales on Monday, Customer Support Management on Thursday, and throughout the week continuing to build the product. People who thrive on ever-changing responsibilities would do well in the beginning of a startup. In fact, it's impossible to get off the ground without them.  But if they do their job right and you start to grow, a time will come when you will need specialists that can create a system for each part of the organization and scale it. This is when you start hiring separate VP of Sales, VP of Customer Success, VP of Marketing, and fine tune your leadership within your data professionals team; let them build their teams. People who get the startup started and those who scale it have very different skills and styles of working. It is important to get the right people at the right time.What are some things to consider both as a business and a candidate in regard to diversity? Here's an answer that you might not expect. You need to consider nothing when it comes to diversity; rather you need to 'un-consider' stuff that might cloud your judgement. With experience, everyone starts collecting heuristics that prejudice how they look at people. More often than not, this prejudice blocks you from hiring people by 'considering' heuristics that are irrelevant. Learn to evaluate people for what they bring to the table rather than their demography. I was surprised when we won the diversity award for 2018. I had never looked at my team using a demography lens to figure out what kind of people to hire. To our mind, as long as you have the right skill and experience to do the work, you'll get a shot at proving yourself at Infrrd.What are companies like yours looking for in a candidate hire? We go through a ton of profiles before we make an offer to someone. What we look for in a candidate varies by experience. At the entry level, we look for people who have shown some spark and done something that most other people have not – creating new algorithms, getting certified in some technology, presented paper at conferences or technical events, etc. For mid-level hires, our primary concern besides skill is whether this person exhibits our values and if he or she will gel with our team. High performers are great. But make sure they're a good fit with the rest of your team. Remember when I said I knew how NOT to build a team? We've had our fair share of people and teams who just didn't click and it was detrimental to business. At a senior level, we look for good experience, shared values and an ability to lead people. A good leader can get outstanding results from any team. That is what makes an awesome leadership hire for us.If you'd like to learn more and are interested in working with AI. Check out our current vacancies or contact one of our expert consultants to learn more.For our West Coast Team, call (415) 614 – 4999 or send an email to sanfraninfo@harnham.com.  For our Mid-West and East Coast Teams, call (212) 796 – 6070 or send an email to newyorkinfo@harnham.com.

Winning the war for data science talent | Harnham US Recruitment post
Data Science teams are hugely important to almost every growing business today. The ability to predict market trends, create new products and augment and automate processes will be a key differentiator in a changing economy, between businesses that thrive and businesses that struggle.As such, the Data Scientist is the hottest and most sought-after job title in today's job market and competition has never been so fierce. Ultimately, competition is only going to get more and more intense for these talented individuals.So how do you win the war for Data Science talent? Over the course of this talk, we're going to look at talent attraction and retention strategies, how to engage hard to reach talent, and how to create stringent and effective hiring processes that will differentiate your business from the competition.Is there a shortage of talent? The answer to this is both yes and no. Run a quick LinkedIn search for a Data Scientist in the Bay area and you'll see a massive 35,783 returned results and 2,604 live roles, however a 2012 government study stated that undergrad stem degrees would need to increase by 34% in order to meet predicted demand for these skills.However at the same time, only 50% of individuals with a STEM degree are employed in a relevant field – this number is roughly 3x higher than other fields of study.32% of Comp Sci degree holders are not employed in an STEM role say that they are working in unrelated fields due to a lack of relevant job.The reality is that for the most part – many of you in this room today are speaking with the same candidates as one another and are looking for the exact same profile. At the same time, candidates are all applying to the same companies, with the same focus, again, for the same roles. The same companies are offering jobs to the same pool of candidates, who have 4 or 5 job offers in hand at any one time, meaning that 75-80% of job offers aren't being accepted.A vicious cycle This is leading to the cycle that I see in the market, every single day.1) A large proportion of candidates are overlooked or excluded, giving the perception of a lack of opportunity2) Employers are struggling to fill their roles due to losing candidates to competitors, feeding the idea of a lack of available talent.What's the Fix? The first step is looking beyond the standard candidate pool – if I were to ask all of you to think of your ideal data scientist, most would say, Masters or PhD in a quant field. Internship somewhere scrappy during the course of their degree. Publications, Patents and Research work. Few years of experience in a production capacity, Python, R, Strong ML background etc etc.Maybe it's time to look beyond that – Organizations such as Galvanize and Metis have created intensive data science programs that are creating well rounded data scientists that most people will look beyond. Let's change the focus of the degree criteria – some of the best coders that I've seen, have been self-taught and have a genuine passion for developing their skills.
So how do we find these people? There will always be a time and place for LinkedIn's searching features, but the candidate pool runs so much wider than that. Luckily, you're all at a conference, so I don't need to pitch you on the importance of networking, but there are so many ways to find this talent. Never underestimate your own people, the best people, know the best people. Before you do anything at all, brief your team on what you're looking for and open the floor to them for their referrals and recommendations.Next, create partnerships. Work closely with schools, bootcamps and research facilities to get you access to data science talent quickly and efficiently. You'll also be able to get a fresh approach to those problems you've been looking at and may just stumble on some exciting solutions.Sponsor a competition. So many Data Scientists that I work with are fiercely competitive and love the idea to showcase their skillset. You'll also get a natural interview process taking place, with the cream rising to the proverbial top. Lastly, keep up to date with the market – follow market moves, funding rounds and news stories to look in to redundancies or news stories that may make an individual more open to a move. Finally actively target companies that utilize similar tools, or work on transferrable problems. By no means am I saying headhunt your competitors staff, but why not look at areas that will utilize similar methodologies or algorithms, where someone will be able to come in and hit the ground running.Engaging with this talent – The power of why I'll never forget the best piece of advice that I had received when it came to recruiting Data Scientists. It came from Vin Vashishta (who is definitely someone you need to be following) – Focus on the "why".Your message needs to stand out, and you need to capture the imagination of your potential hire, especially if you're not a traditional "halo" brand. Candidates in this space are mission driven, the what is nowhere near as important of the why. For example, candidates don't care that you're utilizing computer vision – but they do care that you're using it to monitor and track the breathing patterns of infants in their sleep. It's going to be the why that starts the conversation, the what will come after. Engaging with this talent – Growth & Development Next you need to be upfront about growth and development. Not every organization is going to change the world, not every start-up will achieve unicorn status. That's ok. Not every scientist will become a CDO. Don't make promises that can't be kept and be clear about where and how you see this role and this person evolving.Engaging with this talent – Do away with lengthy processes I follow very closely the work of some exceptional people, and I love seeing Data Science applied to hiring processes. One such person who I follow is Emily Glassberg-Sands at Coursera. She wrote an article about how they had analyzed every area of their hiring processes and assessed where people were dropping out, and fixed those areas.Let me tell you now, you don't need to have 5 screening calls, a take home test and an 8-hour interview day. In fact, simplifying this even further, you don't need a take home test. Nowadays most people have a portfolio of code that they'll be all too happy to share, so that you can see first-hand the work that they've done. If you want to understand how candidates approach and tackle a problem, run a whiteboard session, or a webex, where a candidate can feel like they're already working with you, tackling a problem in unison.In any hiring process, you're getting interviewed as much as you're interviewing. Your process reflects who you are as a business, long and drawn out – means slow and clunky. There's an organization whom I know of, who are doing a huge hiring drive, with an average turnaround time of 8-10 weeks per hire. As a result, candidates are getting half way through a process, getting messaged by another organization and are off the market a week later.Focus on what is a necessity, a stage focusing on technical capability, a stage focusing on role suitability and a stage focusing on cultural fit. All in all, three stages should be more than enough, and should take no longer than 10 days. Set expectations clearly at the beginning. Hiring is a time-consuming process and losing time interviewing a candidate whose expectations are not aligned with your own, is a waste of time, purely and simply. Have the difficult conversations as early as possible will save you time further down the line. Put bluntly, if/when you work with a recruiter, the vast majority of people ask us to find a candidate's salary expectations, however most organizations when they recruit for themselves, they do not have that conversation until the very end of a process.Engaging with this talent – Closing candidates The most effective and efficient processes mean nothing if ultimately you can't get a candidate across the line. This is where your recruiter – either internal or external is going to really earn their money. Understanding the push and pull factors in a decision is key to a successful hire. A high base salary means nothing if that isn't the reason that a candidate is looking for a move.The key here is that when you've identified your hire, strip everything back to the bare bones. Go through the role again, the company again, understand any concerns that they may have and set up conversations with decision makers again if necessary. Close candidates on numbers at which they feel happy, but that also mean value for money for you – DON'T LOWBALL!!! I see all too often companies that can go higher, go in with a lower offer to try and get a discount on a hire, every now and again, you'll get a positive resolution from this, but more often than not, you'll scare off a candidate who has the potential to feel undervalued, and therefore warn other people in their network about a negative experience. Make offers that are fair, for both parties and explain how you got to those numbers.The closing process is the most in the whole recruitment cycle. A botched close will mean that you start back at square one and that all of the work that you've done starts back at zero.
Retaining this talent – Prepare for churn Unfortunately there is no secret sauce here. It's going to happen. By the very nature of hiring scientists, you're looking for people who are naturally inquisitive with a thirst and passion for learning and development. More often than not, you'll form part of their development, as opposed to all of it.The average Data Scientist is currently switching role roughly every 2 years. Your job is to lift that number as high above the average as you can. The key here is to understand who your Scientists are as people, what's important to them in their future, and help to meet as many of their goals as you can.Retaining this talent – Invest in your people The old saying rings true – "what if we invest in our people and they leave – but what if we don't and they stay". You need to give your scientists the freedom and the platform to be the vest version of themselves that they can be.Lastly, don't wait too late to reward your top performers. A counter offer is always an offer too late. If someone is performing well, let them know that they're appreciated with that promotion or raise that they deserve. Don't wait for them to come to you with their 2 weeks notice. If you wait that long, you're too late.Retaining this talent – People leave bosses I don't believe this to be a fundamental truth. As I mentioned earlier, I firmly believe that the why is the most important thing in developing great scientists. As long as your mission is one that excites your people and that you're constantly following your north star, getting closer and closer. Your scientists will be driven by that same mission.Ultimately your role as Managers, Directors, VP's and Execs is to nurture the talent within your ranks, create an environment where your people can thrive, and where they know that they'll continue to do so. 

Artificial Intelligence vs. Human Intelligence | Harnham US Recruitment post
With Linkedin being full of 'recruitment bashing' and many backing the extinction of recruiters because of the latest advancements in AI and Machine Learning  I thought  I'd share why a computer  can never replace the human interaction and emotional intelligence that good recruiters can bring to the table.Note the term 'good recruiters'. Quite important to this article. Recruitment  is a highly  populated, saturated market whereby anybody with the access to a phone and laptop can ultimately become a recruiter or start a recruitment business. As someone utilizing the services of a recruiter, it is in your bestinterest to be stringent and identify those that fall under the 'good recruiter' bracket. Be selective over who you work with and build fewer relationships but with those market experts that know your relevant industry inside out. You will find that both your opinion and customer experience will improve significantly.Numerous companies have been emerging that focus on eliminating the process of the recruiter. Many modelled on a platform basis connecting direct employers with potential employees. Using data science models and machine learning to automate interview processes and create a better 'match' between hiring partners  and candidates with the view  to eradicate human error. Thus, removing  the need for a recruiter.Guess what? Recruitment becoming extinct isn't a new topic. In the 90s job boards were introduced and everybody thought that was going to remove the need for the recruitment industry. Wrong. Recruitment evolved. Then Linkedin becomes a platform with the potential to connect everybody worldwide on a professional basis. Again, the same trumpet blown. Why would you need a recruiter? And again, recruitment survives.  It just evolves.A robot cannot develop personal relationships with you, become a friend rather than a recruiter, go for a beer, become a trusted partner that you value, demonstrate emotional intelligence, carry out salary negotiations on your behalf or selectively filter certain information (Yes, I said that), not because it is unethical or trying to scam you but because it is in the best interest for both parties to come to an agreement. Full knowledge isn't always best. Would you want to know everything that your partner said about you to their friends? Probably not. Furthermore, when hiring most will agree that 50% is based on technical capability and skill set, the remaining 50% on cultural fit, work ethic, attitude etc. A machine cannot assess an individual's ability to fit in with a team. The humanized touch is something that cannot be replicated or replaced.Features on the left-hand  side of that comparison sheet are vital during  any job search.A couple of interesting  conversations  this week. One where  a senior level  candidate  (C-level)  believed that an ATS (Applicant Tracking System) had some form of algorithm in place to automatically review a resume and assess suitability for a job. Now, there may be an ATS out there capable of doing  this but I have never used one. In the three recruitment companies I have  worked  with, every  consultant has personally reviewed every resume that is submitted in relation  to a job. Granted, reviewing  each resume only takes around  30 seconds of my time but  that's because I know my market inside out and know exactly what  clients are looking for.  The  second conversation  was  around  robots  conducting brain surgery. A robot is now capable of carrying out an operation that takes a surgeon 2 hours in 2.5 minutes which sparked some research on my side. That research led to me finding out that there were 144 deaths during robot-assisted surgery, 1,391 injuries, and 8,061 counts of device  malfunctions  between  2000- 2013. The question posed here is around human error vs computer malfunction. Sure, that was four years ago and technology has advanced since then but  personally I would opt for  a brain surgeon  carrying out my operation  any day.I like to relate things back to dating as it's always a hot topic in the US. Let's look at Tinder as an example– an algorithm based app ultimately matching you with your future husband (or hook up). Yet, most people that I ask about dating apps would always say the same thing – "I'd much rather meet a guy (or girl) in a bar." Why? Because the initial chemistry stimulated from human interaction is far greater than that achieved by an algorithm.Advancement in technology isn't always a good thing. The  modern  world  for humans is about adaptation and evolution. The recruitment industry will not become extinct but it will evolve  into a different  model than its current state.You always trust your friends to do best by you. Build friendships with recruiters  that know and understand your market and in turn this will develop strong business relationships when the time comes that you need their services.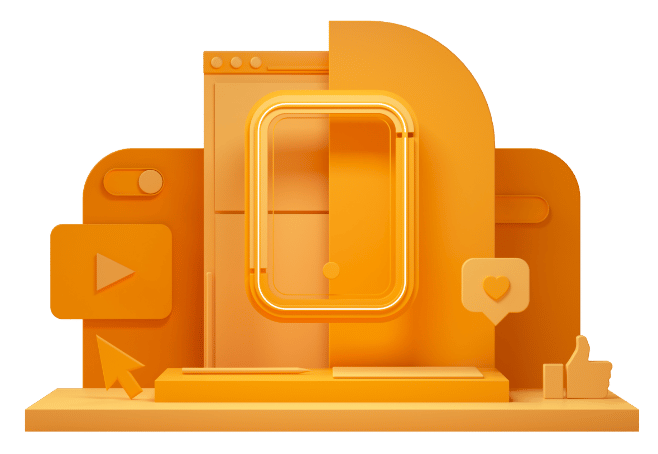 CAN'T FIND THE RIGHT OPPORTUNITY?
If you can't see what you're looking for right now, send us your CV anyway – we're always getting fresh new roles through the door.