Territory Manager – tech platform
Birmingham, West Midlands / £40000 - £55000
Birmingham, West Midlands
TERRITORY MANAGER
WEST MIDLANDS (hybrid)
£40,000-£55,000 +£15,000 COMMISSION, POTENTIAL TO EXCEED + COMPANY CAR + OTHER BENEFITS
If you want to work in a fun, passionate data-driven organisation, this is the role for you!
THE COMPANY
A key name in the industry, this business' team is set apart by how they are forward-thinking, innovative, and keen to utilise data in all areas. This eCommerce platform for real estate operates both on a B2B and B2C basis, maintaining a huge customer base that's continuingly growing. They have lots of opportunities for progression business-wide.
THE ROLE
As a Territory/Area Sales Manager, your main focus of this role is:
Work on client management and engagement, handling existing clients and onboarding new ones
Sell (upsell and cross-sell) the product and different offerings to clients and manage current accounts with subscriptions.
Attend circa 15 meetings per week - face-to-face and remotely.
Analyse and use data to sell the product.
90% account manager, 10% new business.
YOUR SKILLS AND EXPERIENCE
A successful Area Sales Manager with have:
a passion for sales and account management with a strong drive for success.
previous experience having sold a service platform.
commercial awareness and strong communication skills - the ability to build strong relationships with clients and build accounts out.
Confidence to handle clients and any potential pushbacks.
THE BENEFITS
A salary of £40,000-£55,000.
Commission/OTE circa £15,000
Flexible working - hybrid split, 2/3 days working in the field and WFH.
INTERVIEW PROCESS
30-minute HR Teams chat
Presentation and competency interview with 2 stakeholders
Discussion of motivations and behaviours with 2 directors
HOW TO APPLY
Please share your CV with Alanah Chambers via the Apply link on this page.

Ten Tips for Writing the Perfect Data & Analytics CV | Harnham Recruitment post
It's no secret that jobs within the Data & Analytics market are more competitive than ever and with some jobs having hundreds of applicants (if not more), having a CV that stands out is more important than ever. It's well known that many Hiring Managers spend a short amount of time reviewing a candidate, so you need to consider what they can do to have the best impact. We've seen it all over the years, from resumes sorely lacking detail through to those that have almost every accomplishment written over too many pages – so we've complied a list of the 10 things that could help you create a resume that makes an impact, complete with top tips from our team of experienced recruiters.1. Keep it Simple All of our recruiters are unanimous in suggesting to candidates that the perfect CV length is no more than two pages, or one for a graduate or more junior candidate. Sam, our Corporate Accounts manager suggests that candidates keep it simple:"In analytics, it's all about the detail and less about how fun your CV looks. My best piece of advice would be to keep it to two pages, use the same font without boxes or pictures, and bold titles for the company and role. It sounds pretty simple but it's really effective and often what our clients seem to be drawn to the most". 2. Consider the audience & avoid jargon Before your CV gets to the Hiring Manager, it may be screened by an HR or recruitment professional so it's crucial to ensure that your CV is understandable enough that every person reviewing it could gauge your fit. Whilst showing your technical ability is important, ensure that you save yourself from anything excessively technical meaning only the Hiring Manager could understand what you have been doing. 3. Showcase your technical skills There is, of course, a need to showcase your technical skills. However, you should avoid a long list of technologies, instead clarify your years of experience and competence with each of the tools. Within the Data & Analytics market specifically, clarifying the tools that you used to analyse or model is very important and writing those within your work experience can be very helpful. Wesley, who heads up our French team, explained where candidates can often go wrong: "Candidates often write technical languages on their CV in long lists and forget to make them come to life. My clients are looking for them to give examples of how and when they have used the listed tools and languages"4. Consider the impact of your workJust writing words such as 'leadership' or 'collaboration' can often easily be over-looked. It's important that you are able to showcase the impact that you work has beyond the traditionally technical. Think about how you can showcase the projects that you have lead or contributed to and what impact it had on the business. Often people forget the CV isn't about listing your duties, it's about listening your accomplishments.  Ewan, our Nordics Senior Manager brings this to life: "I would always tell someone that whenever you are stating something you did in a job you always follow up with the result of that. For example, 'I implemented an Acquisition Credit Risk Strategy from start to finish' – but then adding, 'which meant that we saw an uplift of 15% of credit card use'".  Joe, New York Senior Manager, concurs: "Actionable insights are important, results driven candidates are what our clients are looking for. So instead of 'Implemented A/B Testing', I'd get my candidates to make that more commercial, such as 'Implemented A/B test that result in 80% increase in conversion'". 5. Use your Personal Summary A personal summary is effective when it comes to technical positions, as some people can often overlook them. Use this to summarise your experience and progression as well as indicate the type of role and opportunity you are looking for. If this is highly tailored to the role you are applying for, it can have an extremely positive impact. For example: 'Highly accomplished Data Scientist, with proven experience in both retail and banking environments. Prior experience managing a team of five, and proven ability in both a strategic and hands on capabilities. Proven skills in Machine Learning and Statistical Modelling with advanced knowledge of Python, R and Hadoop. Seeking Data Science Manager role in a fast-paced organisation with data-centric thinking at it's heart'. 6. Consider what work and non-work experience is relevant If you've been working in the commercial technical sphere for more than five years, it's likely that your part time work experience during university or the non-technical roles that you took before you moved into your space are no longer as relevant. Ensure you are using your space to offer the Hiring Manager recent, relevant and commercially focused information. However, do not leave gaps just because you took a role that didn't relate to your chosen field, you don't need to describe what you did but have the job title, company and dates to ensure you are highlighting a clear history of your experience. It's important to note that you are more than just your work experience as well, Principal Consultant Conor advises candidates to talk about more than just their work accomplishments:"Listing non work achievements can help make the CV stand out. If someone has a broad range of achievements and proven drive outside of work, they will probably be good at their job too. Plus, it's a differentiating point. My clients have found interesting talking points with people who have excelled in sports, instruments, languages and more specifically for the Analytics community – things like maths and Rubik's cube competitions". 7. Don't forget your education For most technical roles, education is an important factor. Ensure that you include your degree and university/college clearly as well as the technical exposure you had within this. If you did not undertake a traditionally technical subject, make sure you highlight further courses and qualifications that you have completed near this section to highlight to the Hiring Manager that you have the relevant level of technical competence for the role. 8. Don't include exaggerated statementsIt goes without saying that if you are going to detail your experience with a certain technical tool or software that you could be asked to evidence it. Saying your proficient in R when you've done a few courses on it won't go over well, especially if there are technical tests involved in the interview process. At the same time, don't undervalue your expertise in certain areas either, your strengths are what the Hiring Managers is looking for. 9. Don't get too creativeUnless you're in a creative role it's unlikely that the Hiring Manager will be looking for something unique when it comes to the CV. In fact, very few people can pull of an overly flashy CV, most of them being those that work specifically in design. When in doubt, stick to standard templates and muted tones. 10. Tailor, Tailor, Tailor! Time is of the essence and when it comes to reviewing CVs and you don't have long to make an impact. Make sure to customise your resume using keywords and phrases that match the job description (if they match your own, of course). For example, if the role is looking for a Business Intelligence Analyst with proven skills in Tableau you would not just claim, "experience in Data Visualisation", you'd list the software name, "experience in Tableau based Data Visualisation". Although every job description is different, all it takes is a few small tweaks to ensure your maximising your skillset. If you're looking for your next Data & Analytics role or are seeking the best candidates on the market, we may be able to help. Take a look at our latest opportunities or get in touch with one of our expert consultants to find out more. 

Why Texas is the place to be for technology jobs | Harnham US Recruitment
Why Texas is the place to be for technology jobsThe big data market is heating up the world over, and perhaps no more so than in Texas. The Dallas, Austin and Houston areas in particular are experiencing a massive boom in big data jobs, with many large tech companies making the move from Silicon Valley to enjoy all that Texas has to offer. But why the shift towards the southern state, and what does it mean for candidates looking big data jobs and broader technology roles?Tax-free TexasThe Texan market is looking increasingly lucrative for both young start-ups and established tech companies alike.  One of the most significant factors in this rapid growth is the favourable tax conditions in the state. There's no corporate or individual income tax, with Texas ranking 47 out of 50 states when it comes to taxes paid per $1,000 of personal income. As California tax rates hitting up to 10.84 for corporations and 12.3% for individuals, it's understandable that entrepreneurs and big business alike are looking to the southern state for bigger breaks on tax day.On top of this, Texas offers favourable funding and regulatory conditions for young and growing businesses, providing a 'pro-business' environment for corporations to thrive. Texas State offers billions of dollars in incentives to businesses every year, providing all the more reasons for those in the technology industry to think hard about making the move.With a state government that celebrates business and provides easy to navigate laws and regulations, many businesses find the transition from Silicon Valley to Austin smooth and seamless. As organisations in San Francisco are priced out of the area, some of the nation's top talent are moving to pastures greener – and for many, that means Texas.The living is easyOn top of the tax breaks gained when moving to Texas, many movers and shakers experience a favourable quality of life. The cost of living is low – for example, the median home value in Austin is $321,600 compared to San Francisco's $1,1943,300 – with relatively cheap utilities and the second-largest GDP in the nation. The market is robust, which has resulted in money being poured back into cities and communities to make them more attractive to businesses and young families. People can move to Austin and get more bang for their buck than they can in many other parts of the country, enjoying not only a booming technology market, but also superior housing and affordable living. Add in a comfortable climate and famously friendly locals and you've got a part of the country that is becoming increasingly appealing to even the most seasoned technology professionals.Technology is taking offTexas is huge when it comes to the technology industry. There was a 41.4% jump in technology industry employment between 2001 and 2013, resulting in large numbers of jobs being taken up across Austin and the wider state. And in 2016 alone, Texas added a huge 11,000 new technology jobs to its market, ranking it second of the 50 states in tech industry employment.The tech hub of Austin alone is home to employers such as Dell, Apple, Microsoft and Samsung, plus an increasingly significant number of start-ups peppering the landscape with innovation. There are a range of incubators and universities that feed into the city's talent pool, with Austin ranking third in the list of US cities providing the most technology jobs in 2017. However, such growth doesn't stop Austin and its other Texan counterparts from being a friendly and accessible place to work. There is less of the cut-throat nature that comes with tech in Silicon Valley, and more of a community, collaborative approach.Meanwhile, Dallas-Fort Worth is enjoying being the second-largest data center market in the country, offering an abundance of big data jobs to savvy business people. Find your next data job in TexasMuch of the Texas technology market is geared towards candidates currently, with more jobs than skilled employees to fill them. Companies are doing more to attract top talent to Texas, including offering generous benefits packages, relocation allowances and flexible work conditions, and the expectation is that this market will only continue to grow.If you're looking for technology jobs in Austin or further afield in Texas, we might have just what you're looking for. Take a look at our US data and technology jobs here.

The German Market: Businesses Need To Adapt Or Miss Out On The Best Tech Talent | Harnham Recruitment post
After moderate market movement in the spring, the tech recruitment market in Germany is seeing more significant movement now, as businesses align their budgets and headcount for 2022. But there remains a real shortage of tech talent in all parts of the sector, from Data-Science and Software Engineering to Data Intelligence and Marketing Insights.Recent research conducted by the Berlin office highlights that hybrid and remote working options, as well as growth and upskilling potential, are the most important deciding factors in the German job market right now. The only distinct difference between those surveyed was in long term financial incentives – men preferred a workplace bonus, women regard a workplace pension and insurance benefit as a bigger priority when considering a job move. That aside, flexible working and maintaining a good work-life balance are set to stay. In this respect, Germany faces a particular challenge as culturally, onsite teams and face-to-face working relationships have always been of high importance to efficient operations. In addition, many players need to rely on a hybrid working model asking employees to come in at least some of the time which is additionally challenging due to the remote location of a lot of companies. Added to this, the country specific issues that Germany faces are likely to present ongoing challenges as we move into 2022. Germany has the broadest range of company type, size and structure in the world and the wide cultural and ethnic diversity creates a non-homogeneous market with micro-markets that need a bespoke approach when it comes to tech recruitment.Big Businesses slow to react The speed at which German businesses can react to environmental change is affected by high employee participation in Trade Unions and works councils (Betriebsräte). Change can be slow, even under normal circumstances, regardless of how much or fast leadership want to act. Listed businesses find it difficult to turn the ship around quickly. The logistical challenges combined with the need for larger organisations to shift their cultural mindset and tech environments are significant barriers to change.At the other extreme, however, SMEs that are much more agile and flexible are seeing this time as a real opportunity to attract the best tech talent, many of whom were more interested in the stability of roles in larger organisations. But times have changed, people want more control over their working conditions and greater transparency regarding outlook and overall company strategy when it comes to the data journey. More than ninety per cent of German businesses are SMEs (the highest ratio in the world) which makes the recruitment market exciting right now. It continues to be a candidate led market. The pandemic effect on BusinessEmployers were affected differently during the pandemic. Tech service providers, e-commerce businesses and retailers that already had online sales operations saw business go through the roof as consumer behaviours changed and shopping migrated online. Digital Marketing and Data Insights roles were in demand as retail businesses scaled up in response. This huge growth combined with the shortage of candidates as those in secure jobs sat tight.  Those that did move, became quicker in their decision-making. Where we were used to seeing a steadily moving market, candidates taking their time deciding whether a role might right for them, things sped up.  Work-life balance, location and job security were all major factors in the market, so those smaller, more agile clients that were quick to offer these things became very attractive to candidates who might have otherwise taken their time.Businesses that are less invested in their tech infrastructure or failed to upscale the backend were hit particularly hard.  Some innovative start and scale-ups providing solutions at the point of sale such as hard- and software, went into hibernation. Where previously data architects and data engineers were not regarded as critical to business growth due to a focus on adding features and growing the userbase, are now quickly becoming integral to operations.  Now the exponential growth phase has plateaued, the last 6 months has seen businesses investing in data initiatives to transform their operations. Those strategic businesses with the foresight to address this were able to weather the storm, those that did not faced real pressure, some even went into liquidation. The tech start-up space has been largely dormant as venture capital and private equity was hard to come by. We expect to see that pivot both in response to the pandemic spawning entrepreneurs and as gaps in the market for digital solutions are realised. Future-ProofingHaving taken stock, and with lessons learned, those businesses that have survived the pandemic are future-proofing, investing in data initiatives around more robust infrastructures. Data Engineers, Software Engineers, DevOps and platform teams are high in demand and the recruitment market is running hot. The more classic customer-focused roles are also being advertised – Data Scientists, Social Media Analysts, Multi-Channel Marketing, Data Insights.New Roles in TechAs mentioned by my Nordic colleague Amanda Snellman there is an interesting evolution in tech. Brand led businesses are looking to their marketing teams to find ways to maintain a competitive advantage in the market are actively seeking talent to bridge the gap between Data and Marketing where candidates can speak the language of both disciplines. This is one of the more positive outcomes of the pandemic – silos are being broken down and operations are moving towards multi-disciplined product teams that are charged with budgets and responsibilities. These hybrid roles (Data Managers, Product Managers, Product Owners and similar) are falling out of the need for candidates who can understand the analysis, see the potential data can have in responding to consumer needs and who are able to transform those insights into actionable measures that can move businesses forward in a meaningful way. Data Scientists and Analysts who have a real understanding of what data can do to solve consumer problems and help a business grow.  The Ripple EffectThe ripple effect of the pandemic will be felt for years to come. Currently, businesses are reacting out of necessity. The pandemic has resulted in many data initiates being prioritised. Those tech projects which may have taken several years to reach the top of the business agenda are now a huge focus. Communication is easier, and online meetings facilitate decision-making. But with home and work lines becoming more blurred and employees being looped in 24/7 the next pandemic may be burnout. Is remote working here to stay?Absolutely yes, despite the downsides. There is a slow realisation that if there is an internet connection, and a candidate can work, they can be based anywhere. Big businesses need to get on board with that to secure the best talent. There has always been remote working in tech and German businesses have long looked to other countries to fulfil their tech recruitment needs. Change was already happening; the pandemic has just exaggerated the curve. How can businesses make themselves more attractive in 2022?Going into 2022, choice will be key. Candidates have been in short supply for some time and as the German market approaches year-end this remains unchanged. As always, we continue to be selective in who we send to interview, which our clients appreciate, and most we put forward get to interview. Once at this stage, if hiring managers be open-minded to candidates' requirements and respond accordingly then there will be measurable success in recruitment. The candidate led market is here to stay for some months yet.Looking to build out your data team? Get in touch with one of our expert consultants. Looking for your next opportunity? Check out our Data jobs in Germany.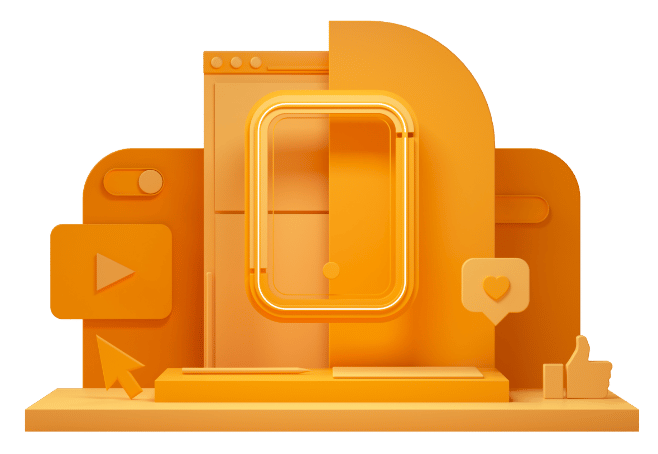 CAN'T FIND THE RIGHT OPPORTUNITY?
If you can't see what you're looking for right now, send us your CV anyway – we're always getting fresh new roles through the door.