Bristol / £70000 - £80000
Strategy Director
£80,000
BRISTOL
This is a marketing agency that works with big household brands to produce effective CRM campaigns
THE ROLE
As the Strategy Director your focus will be to implement creative strategies to meet client's business challenges, specifically, you will have to:
Taking leadership of day-to-day strategy for clients
Overseeing communication plans across all major projects
Creating compelling strategic narratives
Overseeing the strategy team's resourcing
YOUR SKILLS
The successful candidate will have the following skills and experience:
Experience working on a data-led strategy in CRM for b2c brands
Strong stakeholder management experience
Analytical mindset
Strong presentation skills
THE BENEFITS
£80,000 hybrid working, flexible benefits.
HOW TO APPLY
Please register your interest by sending your CV to Valentine via the apply link on this page.

Six Tips on How to Create a Data-Driven Marketing Strategy 
Six tips on how to create a data-driven marketing strategy
Data-driven marketing is an approach businesses can use to maximise their communication and visibility through the use of data.
Thanks to the rise of e-commerce, consumer patterns, habits, and trends are now easily trackable. The massive amount of data that is recorded from a customer journey allows companies to segment users and target them effectively.
Essentially, data helps companies understand their customer better. And if you know your customer, you are halfway to targeting them and hopefully, converting them into a sale. Data-driven marketing has opened up a world of possibilities for marketers. Here are a few tips on how to harness that potential.
Personalisation
It's crucial to personalise the customer experience. With data-driven marketing, consumer information allows you to gain an in-depth understanding of your audience, and tailor their experience based on their preferences. The greater the understanding, the stronger the relationship and in turn, greater success.
Utilise real-time data
Real-time data and current analytics can help your business respond to customer needs and preferences, and even anticipate your customer's needs.
Giving potential leads what they want, exactly when they are looking for it, simplifies their experience with your company, and creates a positive customer-company relationship.
Use technology to measure data
Embracing technology and automation wherever possible will speed up and improve time-intensive processes, such as measuring and optimising a customer's lifetime value. This is a far more beneficial exercise than simply focusing on the 'quick wins' of short-term sales or conversions.
Chatbots and virtual assistants
The use of voice and visual search, chatbots, and virtual assistants can give businesses the opportunity to interact with customers in a more authentic and intuitive way. They offer information efficiently and will be able to provide many of the answers that a customer is looking for.
Varied sources
Utilising multiple sources such as social media, email, and your website will help you to build a unified view of the customer and inform your decision-making. Each platform can attract a different audience, and this allows data marketers to tailor their content to consumer preferences. If you can present a solution to your audience, they will feel like the content has been made for them.
Potential challenges and how to avoid them
While data-driven marketing has huge potential, there are a few pitfalls and challenges you may encounter when building out your strategy.
For starters, collecting data from each platform you use can be time-consuming and tedious if done manually. To mitigate this, it's essential to implement innovative analytics software, which can help you process your data and guarantee accuracy.
Once you have gathered the data, it needs to be proactively managed to ensure it aligns with the goals and key performance indicators of the overarching strategy. Creating a data marketing dashboard can also help prioritise the current, real-time data that you generate.
What does the future hold for data-driven marketing?
Looking to the future of data-driven marketing, research suggested artificial intelligence will be adopted by more teams as a way to analyse or make sense of large amounts of data, as well as automate and optimise marketing decisions.
Future developments are likely to be defined by the ability to harness insights from vast amounts of data and use them to create more personalised, relevant, and effective marketing experiences for customers.
Looking for your next big role in this fast-moving sector, or need to source exceptional talent? Take a look at our latest Data jobs or get in touch with one of our expert consultants to find out more. 

How data can help business achieve their diversity and inclusion (D&I) objectives | Harnham Recruitment post
Since the #BlackLivesMatter campaign went viral in 2013, the subsequent groundswell of information shared online highlighted that racial inequality continued to reside across society.  Many tech companies responded quickly by releasing equality and diversity statements, spearheaded by tech giants Microsoft, Facebook, Google, and Apple. The resulting reports were not a cause for celebration. The contents shone a spotlight on the overwhelming white and Asian male biases. The reporting did however galvanise the industry into action. Action to create a culturally richer, more diverse workforce in tech, IT and Data.However, despite movement in the right direction over the past eight years, we still have a long way to go until true diversity and inclusion is reached within the industry, and the pandemic has played a significant role in the regression of progress. Take women in data as an example. While Harnham's UK Data & Analytics D&I report 2020 shows a steady increase in women in tech over the past decade, our UK Salary Guide 2021 reports a decline in women in tech from 30 per cent to 28 per cent this year.BUT WHY IS DIVERSITY IN THE SECTOR SO IMPORTANT?In 2015, McKinsey published research showing that gender-diverse companies were more likely to financially outperform their homogenous competitors by 15 per cent, while ethnically diverse companies were more likely to outperform by 35 per cent. A follow-up report in 2017 established the correlation between profitability and value creation in gender diverse executive teams. The evidence for cultivating a diverse workforce is compelling and 75 per cent of business leaders identify that D&I is both of value and a priority for their organisation.  Just this year, Sky announced via Twitter that they have appointed seven D&I leaders to their Diversity Advisory Council to guide the business. They are investing  £30m in creating a more diverse and inclusive workforce over the next three years, to deliver a measurable impact on both business and society.So how can data help meet D&I goals? DATA IS INTEGRAL TO ORGANISATIONS MEETING THEIR D&I GOALSA recent Intel report found that a majority of Gen Z would be hesitant to take a job from a company that does not have diverse representation within their senior leadership and a nationwide poll carried out by the Institute of Coding found that more than half 16–18-year-olds believe that the digital workforce lacks diversity. The industry is facing a potential skills gap crisis and needs to act now by using data insights to inspire the next generation.ROBUST DATA LEADS TO BETTER DECISION MAKING It is easier, and more effective, to make decisions with a clear understanding of the starting point. Data can provide baseline evidence from which to plan D&I initiatives and work towards inclusivity goals.WHAT TYPE OF DATA INSIGHTS TO GATHER FROM YOUR WORKFORCE?Having a data driven approach into the diversity of your workforce that goes beyond the simple hiring numbers is the key to setting progress markers and measuring the effective ness of your D&I initiatives.  Progressive teams will consider gathering and monitoring D&I data as part of their ongoing business strategy:  ·       Total workforce composition against leadership composition·       Compensation and compensation history across demographic groups ·       Hiring and promotions across all departments ·       Internal mobility by demographic group ·       Leavers by demographic group ·       Access to and usage of benefits ·       Diversity in hiring v diversity in recruiting HOW TO GATHER D&I DATA FROM YOUR WORKFORCE Employees will want to be reassured that their data is being given for useful purposes, and some will be sceptical about giving it away freely. Ensure you work with your team to highlight the benefits of your data collection and reassure them on data privacy.·       Explain reasons why data is being collected ·       Be transparent in your data requests ·       Allow anonymity in data gathering  ·       Give options to 'not specify' in any survey data ·       Feedback data insights to your whole workforce to insure inclusivity ·       Be clear in your follow-up initiatives towards meeting your D&I  USING DATA INSIGHTS TO MEASURE THE JOURNEY TO D&I GOALSData insights will enable stories of success to be shared both in the boardroom and at the water cooler, evolving a culture of positivity throughout the organisation.  Regular, robust data-capture as part of your business's strategy will enable you and your team to see progress, instilling them with the confidence to set progressive goals year on year, driving D&I data metrics in the right direction.  A D&I strategy will enable businesses to be more innovative, make better decisions, improve staff engagement, and deliver better results.  A good strategy requires meaningful data –data gives business the power to act.  

Weekly News Digest: 18th – 22nd April 2022 | Harnham Recruitment post
This is Harnham's weekly news digest, the place to come for a quick breakdown of the week's top news stories from the world of Data & Analytics.ADT Mag: What makes the most successful software engineering teams?New research published by continuous integration and delivery platform, CircleCI, has identified several different benchmarks it claims are often met by the highest performing engineering teams. The research, "2022 State of Software Delivery Report", outlines the following attributes of the most successful teams:They prioritise being in a state of deploy-readiness, rather than looking at the number of workflows runThey kept their workflow durations to between five to ten minutes on averageThey recover from any failed runs by fixing or reverting in under an hourThey have success rates above 90 percent for the default branch of their applicationThe report's author, Ron Powell, who is the research company's manager of marketing insights and strategy, said: "To achieve top-performing status costs time and money, but it's clear that more organisations are realising that it's worth the investment."Business leaders that outfit their teams with the most… powerful tools allow their software teams to be engines of innovation, unlocking new ways for their entire company to operate more effectively and opportunities to get better products to customers sooner."The report also listed some of the baseline metrics engineering teams should be targeting to deliver software at scale: duration, mean time to recovery, throughput, and success rate.  The report's findings are based on millions of workflows and revealed that the most effective teams are larger and incorporate significant testing into their DevOps strategy coupled with the four benchmark metrics. To read more about this, click here.Analytics Insight: Top eight computer vision techniques entwined with deep learning Computer vision has shown exciting potential in the advancement and capturing of healthcare practices and medical imaging. However, as the technology advances, there's an increasing variety of medical applications becoming available. To run computer vision in these applications, picture identification and privacy-preserving deep learning will need to be implemented. According to Analytics Insight, Edge AI will play a critical role in transferring deep learning from the cloud to the edge by understanding video streams in real-time without transmitting sensitive visual data to the cloud. Here are some of the computer vision techniques intertwined with deep learning being used in healthcare:Tumor detectionMedical imagingCancer detectionMedical trainingCombating Covid-19Health monitoring Machine-assisted diagnosisTimely detection of diseaseTo read more about this, click here. The Drum: How brands can use social listening to stay dynamic Technology and trends are constantly evolving, and brands need to adapt quickly to these changes to keep up – but how can they identify the changes in time to stay ahead of the curve?Traditional research takes time and is often retrospective, brands should instead be utilising digital data and relying on online conversations through social listening analytics to gather immediate insights directly from their consumers.Social listening allows brands to convert large volumes of online conversation and related data into quantifiable insights. Social media is an essential tool for organisations to sustain a dynamic approach to keeping up to date with market trends and customer demands. Understanding what is being spoken about and searched for, in a positive or negative light can lead to successful, data-led decision making and business moves. To read more about this, click here.Dataconomy: Six best data governance practices Data governance is the way in which organisations manage, utilise, and protect their data –  the who, what, when, where, and why of company data. But what do Data Governance practices help with? Having a strong Data Governance strategy is essential in establishing who has control and power over data assets and involves different people, procedures, and technology to handle and protect the data. In this piece, Dataconomy shares its top data governance practices to ensure successful collection, storage, and utilisation of your data. Begin small and work your way up to the big pictureGet business stakeholders on boardDefine Data Governance team roles To measure progress, use metricsEncourage open and frequent communicationData Governance is not a project; it's a method Businesses all over the world are still in the early phases of understanding the value and importance of data-driven decision making. It's essential for them to implement strong methods and policies to ensure success at the beginning of their data governance journey to make the most out of their data. To read more about this, click here. We've loved seeing all the news from Data & Analytics in the past week, it's a market full of exciting and dynamic opportunities. To learn more about our work in this space, get in touch with us at info@harnham.com.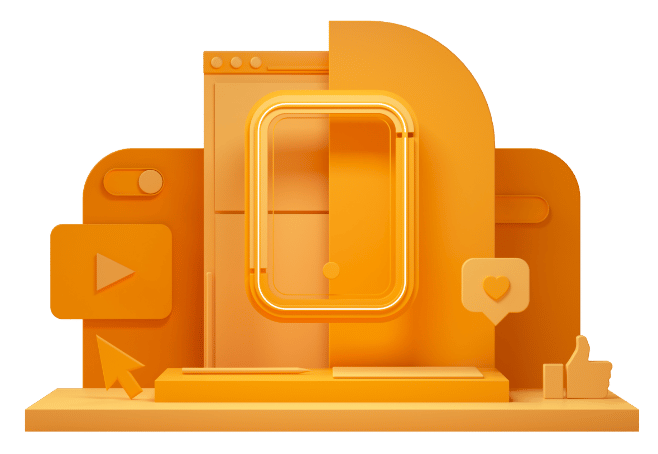 CAN'T FIND THE RIGHT OPPORTUNITY?
If you can't see what you're looking for right now, send us your CV anyway – we're always getting fresh new roles through the door.