Statistical Modelling Specialist
City of London, London / £60000 - £67000
Statistical Modelling Specialist
Up to £67,000 + competitive pension + private healthcare
London

Fancy joining a global organisation leading the Telco industry? There's never been a more exciting time to join the Credit Risk Acquisition & In Life team. The company is investing hundreds of millions of pounds into it's digital sector and transforming the way they work to create, not just the best digital experience in the telco market, but something that customers talk about as the best in the UK.

THE COMPANY

One of the largest Telco in the industry worth over £10bn in revenue, with 34 million customers - the organisation strives to offer enormous opportunities for its customers and to be No. 1 in the market in the coming years.

THE ROLE

As a Statistical Modelling Specialist you can expect to be involved in the following:
Act as a subject matter expert in the field of Acquisition & In Life Credit Risk and Statistical Modelling and scorecard building for FCA-regulated products.
Create virtual teams across the wider business as and when required to resolve priority cross-functional issues.
Establish and maintain key relationships across the company including Senior Management Team and external suppliers to support the Credit Risk function
Support the implementation of Acquisition Credit Risk & Fraud strategy and policies
Design and build the Acquisition and In Life Risk Strategy
YOUR SKILLS AND EXPERIENCE

The successful Modelling Specialist will have the following skills and experience:
Ability to build a wide range of statistical models & scorecards to manage credit risk assessments at application and behavioural levels
A proven background in delivering and optimising risk strategies through statistical analysis
Highly proficient in SAS, Statistical Modelling software, MS Office applications
Degree level or equivalent experience in a financial, statistical or mathematical specialism
Extensive FCA exposure
Experience of high-volume consumer Credit Risk Acquisition systems and/or In Life decision engines
BENEFITS
Competitive salary
25 days annual leave (plus bank holidays)
10% on-target bonus
Life Assurance
Pension scheme
Option to join the Health care Cash Plan or other benefits such as dental insurance, gym memberships
Discounts on the company's products
HOW TO APPLY
Please register your interest by sending your CV to Emma Cahill via the Apply link on this page.

How Programmatic Is Revolutionising Advertising | Harnham Recruitment post
With consumerism on the rise, and a drastic shift away from traditional avenues of advertising, the use of Digital Marketing and the demand for business to become more technically 'savvy' is continuously increasing. The extent of different digital media channels in the advertising space, as well as the recent evolution of approaches such as Programmatic Advertising, has caused confusion as to which approach is the best for businesses to adopt and for well versed Digital Marketers to reflect on what their next career step should be. Irrespective, Programmatic is such a buzzword within the market at present and is widely predicted to become the future of display advertising. Despite this, many have a lack of understanding as to what it actually is. Whether you are looking for a career change or to embed Programmatic into your marketing strategy, here are some considerations:
Defining Programmatic Programmatic advertising is the automated process of bidding for advertising inventory to allow for the opportunity to display a relevant advert to the desired consumer in real time. At a basic level, parties from the 'supply' side of programmatic will sell an impression referred to as 'audience 'inventory' through a Supply Side Platform. Facilitated by the ad exchange, such inventory is shared with advertisers who have submitted their desired audience preference through a Demand Side Platform.Within this online, automated marketplace, all advertisers will bid within the auction and the highest 'bidder' will then win each impression. The advertiser, typically a media agency or in house team of specialists, will begin to target users through Programmatic Ads that can be online or Out Of Home (OOH).
Redefining your advertising strategy With pre-existing modes of marketing such as, newspapers, radio, TV and, more recently, social media and paid search; it is worth considering the additional ways in which Programmatic advertising can benefit your business.Rather than utilising Data-driven 'trial and testing' methods to assess what will attract audiences to your site, Programmatic advertising uses a personalised approach by only targeting users who have expressed an interest in specific products or services. The automated process of identifying target users enables this to be a lot less manual than traditional modes of advertising. As a result, this will save your business time and unnecessary resources dedicated to Predictive Analysis, which will particularly benefit smaller businesses who may have a limited marketing budget. Programmatic advertising is also not just limited to online. The development of OOH has revolutionised the power, audience reach and impact of this long-standing method of advertising, allowing it to "bring data into the physical world" on a mass scale. As well as delivering a single ad to the right user at the best time, Programmatic advertising can enable your business to target hundreds of relevant consumers based on their online activity and location. This form of audience targeting is still incredibly new to the marketplace and is continuing to expand. By 2021, it is anticipated that Programmatic will further bridge the gap between digital and offline media by programmatically purchasing tv adverts; representing approximately one third of global ad revenue.
The future of advertising careersIf you are looking for a long-term career within advertising, Programmatic is a great route to gain exposure within, given that it already dominates the industry, and looks set to continue to. Due to such high demand and the lack of quality candidates within the market, Programmatic specialists are incredibly desired and retained by employers. As such, businesses are consistently searching for more talent within their team. Once onboard, they often invest heavily in training, personal development and internal progression. There is often a misconception that Programmatic is not scientific, however, specialists often sit in Data teams and utilise Analytics software or Data Visualisation tools daily; extracting and manipulating Data. Server-side scripting is also a huge part of the role; if an ad is not displaying on a site suitably, the Programmatic team will be required to dive into the JavaScript or HTML code to troubleshoot the issue. So, if you are looking for a Data-led vertical of advertising, Programmatic is a great career path. However, the supply and demand side are kept very separate due to the difference in tools utilised. Transitioning between the two can be incredibly problematic, especially further into your career so, if you are looking into a specific route, make sure you are making an informed decision. If Programmatic sales, inventory analysis and yield optimisation are appealing, the publisher side could be a great route. Alternatively, if setting up and monitoring campaigns or segmenting audience Data is of interest, I would advise starting agency side.Whether you're looking to venture into a new aspect of digital media or require specialist talent within your team, we can help.Take a look at our latest opportunities or get in touch with myself at francescaharris@harnham.com to find out more.

Could Computational Biology Help Us Understand Rare Diseases Better? | Harnham US Recruitment post
Flying cars may not be with us yet. But if you're a Star Trek fan and have ever wondered if we'd be able to heal ourselves with light wands, machines, and computers that can scan our bodies in seconds for anomalies, then we have good news for you. In the United States, a rare disease is defined as a disease that happens to less than 200,000 people and has a foundational basis such as genetics. Though 20 years in the making, we're much closer than we've ever been and from the Genome Project to the latest in Computational Biology, we just might be on the cutting edge of solving rare diseases. What is Computational Biology?In recent years, we've been focused on unicorn employees and unicorn operations. People and systems that are equally strong on both the technical side and the communicative or creative side. Computational biology is equivalent in that it is the merging of several sciences to help us understand our bodies systems at the nucleic level.According to Cornell's definition, Computational Biology is 'the application of computer science, statistics, and mathematics to problems in biology. It spans a range of fields including genomics/genetics, biophysics, cell biology, biochemistry, and evolution using tools and techniques from algorithm design, Machine Learning, Bayesian and frequentist statistics, and statistical physics.'4 Ways Computational Biology Can Help Us Better Understand Rare DiseasesComputational biology software has been developed to help scientists pinpoint and identify what it is that's causing the genetic diseases. Almost all the tools in use to help scientists perform this task share similar functions. But its in incorporating new knowledge that plans to build upon the work of researchers increases the number of individuals that can be helped. Below are four ways Computational Biology research may be able to help us better understand rare diseases and give medicine a sharper edge in the coming years.Genetic epidemiology and statistical geneticsWithin this field, Analytics is combined with genomic Data to study diseases both common and rare. The goal is to identify the commonalities of the genetics related to such diseases as cancer, heart disease, and neurological diseases just to name a few.  Functional genomicsModern technologies in Genomics help determine the epigenetics of a disease. How can two people with the same or similar genetic makeup be affected and influenced in two different ways? Using the technologies available, scientists and researchers can measure and determine alterations across the human genome. Pharmacogenomics and personalized medicinePersonalized medicine is more than a concierge doctor or a telehealth professional who maks house calls in person or online. Imagine a drug developed just for your physiomony to treat your disease. This is pharmacogenomics and is the study of how our bodies respond to certain drugs for rare diseases and their treatment outcomes.Computational and statistical metagenomicsIn order to study your whole body, researchers and scientists are studying not only the human microbiome, but also the environmental factors that may contribute to the diseases being studied. Think of it as the Data Scientist approach – collecting samples from the environment, filtering or analyzing them, and collated or sequenced. Gathering Data from the body and its environment offers a  more in-depth study of the genome and its environs to solve and craft treatments for rare diseases.Since the early 2000s, the human genome has been studied and its only now, with twenty years of technology at our fingertips, we're able to make bigger in-roads than ever before. If you're interested in how machines can help medicine, or how computational biology can help give medicine an edge in rare disease research, then ask yourself this. Are you ready to take the next step?If you're interested in Computational Biology, Bioinformatics, Life Sciences, Digital Analytics, or Machine Learning just to name a few, Harnham may have a role for you. Check out our latest Life Science jobs or contact one of our expert consultants to learn more.  For our West Coast Team, contact us at (415) 614 – 4999 or send an email to sanfraninfo@harnham.com.  For our Arizona Team, contact us at (602) 562 7011 or send an email to phoenixinfo@harnham.com. For our Mid-West and East Coast teams contact us at (212) 796-6070 or send an email to newyorkinfo@harnham.com.  

A Deep Dive Into The UK's Most In-Demand Jobs: Machine Learning Engineers | Harnham Recruitment post
LinkedIn have released the 2022 LinkedIn Jobs on the Rise list which combines the 25 fastest-growing job titles over the past five years. To create the rankings the social media platform identified the job titles experiencing the highest growth rates from January 2017 through to July 2021.The list hopes to provide insights into the direction that the workforce is heading and where long-term career opportunities lie. Ranked third are Machine Learning Engineers, so we've decided to take a deep dive into the role, unpicking what it entails and how to apply – it could be your next career opportunity. What does a Machine Learning Engineer do exactly? Machine Learning (ML) is a branch of artificial intelligence (AI) and computer science which focuses on the use of data and algorithms to imitate the way that humans learn and make decisions. It enables systems to learn and improve from experience, rather than being explicitly programmed. The primary role of a Machine Learning engineer is to design high-performing ML models and re-train systems as needed. ML engineers apply software engineering and data science methods to turn ML models into usable functions for products and consumers. This involves seeking out and picking suitable data sets, evaluating and organising data and using statistical analysis to constantly improve models and visualise data to gain deeper insights. As part of the process, regular testing and experiments are carried out and changes made off the back of the results.ML engineers tend to function in a very collaborative way and often work as part of a large data science team, communicating with data scientists, administrators, analysts, engineers and architects along with external players such as IT teams and business leaders.What skills or qualifications will I need?Most AI projects fail because organisations lack the technical knowledge in how to deploy and utilise ML models – a factor behind the explosive surge in demand for expertise in this field. The majority of Machine Learning engineering jobs require more than an undergraduate degree and may require a Masters or PhD in computer science, maths, statistics, neural networks, deep learning or related fields. Outside of qualifications, the role itself will rely heavily on strong analytical and problem-solving abilities as well as the confidence to make decisions based on your analysis. In terms of experience, according to LinkedIn, the median number of years of prior experience is four. Having an understanding of certain processes, such as data structures, modelling, and software architecture is a must for this job. Along with more specific skill sets such as coding and programming languages, including Python, Java, C++, C, R, TensorFlow and Natural Language Processing (NLP).And, of course, any knowledge or previous experience that you have with ML frameworks, libraries and packages and deep learning processes, will help to make you a more attractive candidate.As touched on previously, although much of the work will revolve around navigating systems, there is also a strong human element of collaboration, and liaising between people and teams, which will require teamwork and communication skills. The value of these 'soft skills' that go beyond technical expertise is being increasingly recognised as conducive to the success of candidates in these roles. Being able to interpret and decipher meaning from data is one thing but being able to communicate this to team members who may have limited, or no knowledge of the field is quite another. This is often referred to as 'data storytelling' where you should be able to present your data in a storytelling format with a beginning, middle and ending at concrete results that you have obtained from the data.Translating technical jargon in a way that can not only be understood but also converted into real action could make up a large amount of the job role, so being able to demonstrate your ability in this on your application could really tip the scales in your favour. What industries might I work in and where?ML is advancing across multiple sectors as more organisations are realising the business value it can bring and exploring its capabilities, whether it be predicting customer behaviour or influencing medical outcomes. A study by Indeed found that the demand for skills in AI and ML on its site has almost tripled in three years and the global Machine Learning market size is expected to hit US$39,986.70 million in 2025. This means that you will have an abundance of options at your fingertips as there are countless industries in need of your skillsets, including information technology and services, cybersecurity and financial firms.Many of the skills listed above will also be relevant to other data and analytics roles and will be easily transferrable to an ML Engineering job. The LinkedIn listing found that the most common roles transitioned from were Software Engineer, Data Scientist and Artificial Intelligence Specialist, so you may find a route in by transferring from a similar position.It's worth noting that there are also plenty of courses available at a click of a button to supplement your qualifications, and resources where you can practise various parts of the ML engineer skillset, helping to demonstrate your interest in the role and enhance your application.Building a career as a Machine Learning Engineer entails never-ending education. As technology advances, staying up to date with AI and cutting-edge technologies and trends will become more crucial, so if you are hungry to learn, this could be the role for you.Looking for your next big role in Data and Analytics or need to source exceptional talent? Take a look at our latest Machine Learning Engineer jobs or get in touch with one of our expert consultants to find out more.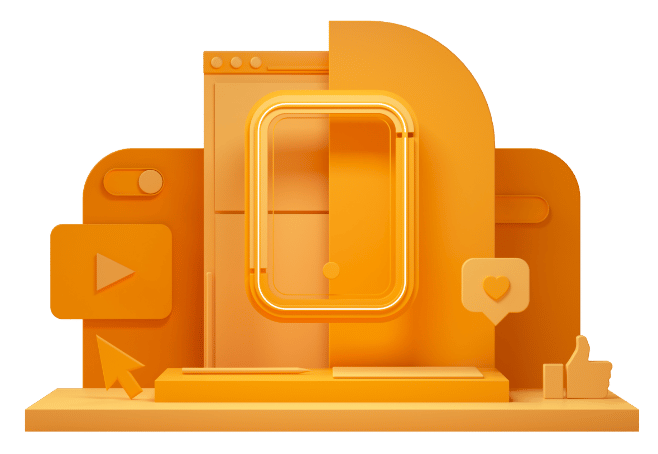 CAN'T FIND THE RIGHT OPPORTUNITY?
If you can't see what you're looking for right now, send us your CV anyway – we're always getting fresh new roles through the door.