Aix-en-Provence, Provence-Alpes-Côte d'Azur / €65000 - €75000
Aix-en-Provence, Provence-Alpes-Côte d'Azur
Software Engineer - Data Platform
Bouches du Rhone (13)
65-75K€
Stack : Java, Scala
Cette société tech ayant une stratégie axée Data propose une solution de traitement de données en temps réel à ses client.
Elle étoffe aujourd'hui son équipe Data et axe son développement centré sur la prise de décision côté Data.
Elle travaille aujourd'hui sur toute la refonte de sa stack data pour monter nouvelle stack moderne.
VOTRE RÔLE
Rattaché(e) au CTO vous serez en charge de
Mettre a jour et développer la stack technique
Document et écrire du cote propre
Collaborer avec les métiers
Tester et déboguer les applications et sites internet
VOTRE PROFIL
Première expérience significative sur un rôle similaire en tant que Software Engineer
Vous maîtriser Java et Scala
Vous êtes curieux et a l'affût des dernières tendances technologiques

Data Engineer Or Software Engineer: What Does Your Business Need? | Harnham US Recruitment post
We are in a time in which what we do with Data matters. Over the last few years, we have seen a rapid rise in the number of Data Scientists and Machine Learning Engineers as businesses look to find deeper insights and improve their strategies. But, without proper access to the right Data that has been processed and massaged, Data Scientists and Machine Learning Engineers would be unable to do their job properly.  So who are the people who work in the background and are responsible to make sure all of this works? The quick answer is Data Engineers!… or is it? In reality, there are two similar, yet different profiles who can help help a company achieve their Data-driven goals. Data Engineers When people think of Data Engineers, they think of people who make Data more accessible to others within an organization. Their responsibility is to make sure the end user of the Data, whether it be an Analyst, Data Scientist, or an executive, can get accurate Data from which the business can make insightful decisions. They are experts when it comes to data modeling, often working with SQL. Frequently, "modern" Data Engineers work with a number of tools including Spark, Kafka, and AWS (or any cloud provider), whilst some newer Databases/Data Warehouses include Mongo DB and Snowflake. Companies are choosing to leverage these technologies and update their stack because it allows Data teams to move at a much faster pace and be able to deliver results to their stakeholders.  An enterprise looking for a Data Engineer will need someone to focus more on their Data Warehouse and utilize their strong knowledge of querying information, whilst constantly working to ingest/process Data. Data Engineers also focus more on Data Flow and knowing how each Data sets works in collaboration with one another.   Software Engineers – DataSimilar to a Data Engineers, Software Engineers – Data ( who I will refer to as Software Data Engineers in this article) also build out Data Pipelines. These individuals might go by different names like Platform or Infrastructure Engineer. They have to be good with SQL and Data Modeling, working with similar technologies such as Spark, AWS, and Hadoop. What separates Software Data Engineers from Data Engineers is the necessity to look at things from a macro-level. They are responsible for building out the cluster manager and scheduler, the distributed cluster system, and implementing code to make things function faster and more efficiently. Software Data Engineers are also better programers. Frequently, they will work in Python, Java, Scala, and more recently, Golang. They also work with DevOps tools such as Docker, Kubernetes, or some sort of CI/CD tool like Jenkins. These skills are critical as Software Data Engineers are constantly testing and deploying new services to make systems more efficient.  This is important to understand, especially when incorporating Data Science and Machine Learning teams. If Data Scientists or Machine Learning Engineers do not have a strong Software Engineers in place to build their platforms, the models they build won't be fully maximized. They also have to be able to scale out systems as their platform grows in order to handle more Data, while finding ways to make improvements. Software Data Engineers will also be looking to work with Data Scientists and Machine Learning Engineers in order to understand the prerequisites of what is needed to support a Machine Learning model.  Which is right for your business? If you are looking for someone who can focus extensively on pulling Data from a Data source or API, before transforming or "massaging" the Data, and then moving it elsewhere, then you are looking for a Data Engineer. Quality Data Engineers will be really good at querying Data and Data Modeling and will also be good at working with Data Warehouses and using visualization tools like Tableau or Looker.  If you need someone who can wear multiple hats and build highly scalable and distributed systems, you are looking for a Software Data Engineer. It's more common to see this role in smaller companies and teams, since Hiring Managers often need someone who can do multiple tasks due to budget constraints and the need for a leaner team. They will also be better coders and have some experience working with DevOps tools. Although they might be able to do more than a Data Engineer, Software Data Engineers may not be as strong when it comes to the nitty gritty parts of Data Engineering, in particular querying Data and working within a Data Warehouse. It is always a challenge knowing which type of job to recruit for. It is not uncommon to see job posts where companies advertise that they are looking for a Data Engineer, but in reality are looking for a Software Data Engineer or Machine Learning Platform Engineer. In order to bring the right candidates to your door, it is crucial to have an understanding of what responsibilities you are looking to be fulfilled.That's not to say a Data Engineer can't work with Docker or Kubernetes. Engineers are working in a time where they need to become proficient with multiple tools and be constantly honing their skills to keep up with the competition. However, it is this demand to keep up with the latest tech trends and choices that makes finding the right candidate difficult. Hiring Managers need to identify which skills are essential for the role from the start, and which can be easily picked up on the job. Hiring teams should focus on an individual's past experience and the projects they have worked on, rather than looking at their previous job titles. If you're looking to hire a Data Engineer or a Software Data Engineer, or to find a new role in this area, we may be able to help. Take a look at our latest opportunities or get in touch if you have any questions. 

How To Hire Software Engineers In A Candidate Driven Market | Harnham Recruitment post
The Software and Data Engineering UK job market is booming, with candidates receiving huge numbers of opportunities and offers.  While the pandemic has led to a shift in working expectations and mindsets, there are some things that never change in recruitment. With that in mind, here are a number of ways a company can set out their hiring process to be as effective as possible and stand out from the competition when hiring Data and Software Engineers: Clear Vision and Defined roleEngineers want to be part of a company and a role that means something, ideally in Tech for Good, Future technologies (Crypto, AI, Cyber, etc). Not every company can offer that but if you can't then a clearly defined project with something meaningful for them to complete and achieve, will go a long way to attracting the best people. This also plays into IR35 for contractors too, essential to hire the best freelance staff that any contract role has a clear scope and falls Outside IR35. Timelines in terms of feedback and interview:It is estimated that a candidate can keep their attention for 2 to 3 weeks (max) during an interview process with one company. If you're taking a week to feedback between interviews or at CV review then you need to ask yourself if hiring is a true priority. Non-complicated interview process:The most successful businesses have one-stage interviews (Contract) or two-stage for permanent employees. Both interviews will be technical and with Engineering Managers, lasting for between 30 – 60 minutes. The interview process will also contain no technical test unless a task is done at the meeting. Short and relevant interview processes leave a positive impression of the company and keep engagement high. Compensation:Salaries and day rates have increased in the engineering market, businesses need to adapt as they face pressure coming out of the pandemic due to both cost of living increases and competition from US-based companies giving the new remote working norm. Pre-pandemic salaries aren't going to cut it in this market, so whatever you were paying pre-March 2020, add +15% to that to ensure you remain competitive. Remote and flexible working:Remote working is here to stay, and ignoring it will lead to a loss of potential talents. We recently worked with a client who required 2 days per week onsite in London. There were 15 Engineers available for work with the right skillset – only six were interested given the hybrid work (meaning 60% of the talent pool was immediately gone). If you can go above and beyond and offer flexible working to help with school runs and other family tasks that goes a long way too. There has been a mindset shift in terms of what is important post-pandemic and remote work is definitely close to the top of that list. Partner with recruiters who know the market: If you can identify one or two market specialists that operate within the engineering space you are recruiting for, they will be the quickest way to the Senior candidates. An agency recruiters' job is to stay up to date in real-time with the market conditions and which candidates are becoming available. Some of the engineers never make it to the direct hire market as they are snapped up by agency recruiters and sold onto clients without them ever actively looking. If you're not working with agencies, you are missing out on a massive talent pool.If you're looking for more information or an informal conversation on the market, get in touch. Alternatively, take a look at our latest Software Engineering jobs for an example of how we work. 

Are Data and Software Engineers Still the Heart of San Francisco Tech? | Harnham US Recruitment post
In a world of uncertainty, there is one industry showing no sign of slowing down: the Data market. It's still strong because Analytics are more important than ever. One of the reasons perhaps is because every business needs to know their Analytics and there is a gamut of verticals who are always in search of top talent. Think insurance, finance, healthcare, tech, biotech, and more. Analytics needs good scientists, great engineers, good business understanding, and it begins with Data Engineering and Software Engineering. When it comes to finding tech talent, San Francisco is still the gold standard.
Though many companies have shifted to a hybrid working model, some are still offering fully remote positions, so why stay and work in San Francisco? It depends on your habits, lifestyle, and what you ultimately want out of life, and there's a little something for everyone here. Culture is important and you're centrally located, a few hours from beach, camping, a visit to the wine country. And, finally, this is still Silicon Valley. This is where trends begin.
6 Market Trends In San Francisco
One of the surprising trends in San Francisco, and in Data Engineering specifically, is the need for more candidates who have both Data and Software Engineering skills. It's been about two or three years in the making, but those who are both Engineer programmer as well as a Data professional are helping businesses take their Data Strategy to the next level.The core markets are still hot in terms of hiring in San Francisco. More companies are shifting back to a hybrid work model rather than fully remote which is a challenge because a lot of candidates want to be remote rather than full time or hybrid in an office.Businesses are focusing on diversity and inclusion at the mid to senior level to retain underrepresented professionals, particularly females, who often cycle out of the pipeline around the eight-year mark. About the time, they'd be considered for higher level roles.Steady growth in DevOps Engineering, Data Engineering, and Software Engineering with Data Science on the back of it is holding strong as businesses understand the value of using Data and Analytics to help their businesses grow.Companies are making smarter decisions because they have better Analytics, but to do that they have to have strong, well-formatted Data which is most likely why the Engineering market in SF is holding so strong. It's key to the whole thing.
A Shift In The Market
Over the years, the rule of thumb has been that candidates must impress companies. But now that's shifted, and companies must impress candidates to come work for them. Candidates want to know how businesses differentiate themselves. How do businesses promote what they're doing? Is the business competitive from a salary point of view – this is often the first jumping off point. The second jumping off point, for businesses in the Bay Area, is to ask themselves, what are you doing to ensure your employee feels valued? How do you portray or show that you value someone? Showing value goes both ways. From the candidate's side, how do you show the value you bring to the table? Read on.
Advice For Your Next Interview
Everyone at every level can improve their interview skills, and it becomes increasingly important as you progress. So, imagine this. You've ticked all the right boxes. You've studied the company. You're resume got you in the door. And you've answered all the interviewer's questions being sure to use inclusive terms like 'we' to show you're a team player. But here's an open secret – it's okay to use 'I' in an interview and tell the hiring manager what you did, specifically. For example, you might say, "As a team, we built X." Ok, great. Now, tell us what you did. What was your impact on the project? What did you do to improve it? These 'I' answers show the skillset you have especially when it's relevant to the position. Your success rate will increase dramatically when you're able to give a presentation on what you have done. If you're interested in Digital Analytics, Machine Learning, or Robotics just to name a few, Harnham may have a role for you.
Check out our current vacancies or contact one of our expert consultants to learn more.  For our West Coast Team, contact us at (415) 614 - 4999 or send an email to sanfraninfo@harnham.com.
For our Mid-West and East Coast teams contact us at (212) 796-6070 or send an email to newyorkinfo@harnham.com.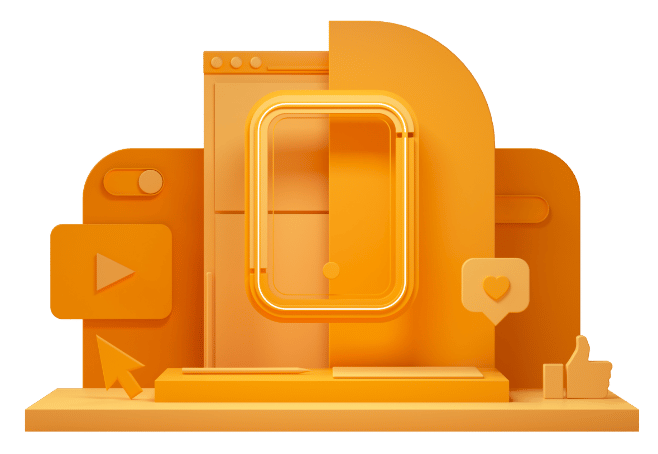 CAN'T FIND THE RIGHT OPPORTUNITY?
If you can't see what you're looking for right now, send us your CV anyway – we're always getting fresh new roles through the door.