SENIOR SOLUTIONS ARCHITECT
Munich, Bayern / €110000 - €120000
SENIOR SOLUTIONS ARCHITECT
LOCATION: Munich, Frankfurt, Berlin, Düsseldorf
SALARY: 110,000 to 120,000 Euro per annum
We are seeking an experienced and highly skilled Solution Architect. The successful candidate will be responsible for designing and implementing cloud-based solutions using platforms such as Azure or AWS, as well as providing technical leadership and expertise to real estate projects. Fluency in German is required for this role, as it involves working with clients and teams in Germany.
Responsibilities:
Collaborate with cross-functional teams, including business stakeholders, software engineers, and operations teams, to understand project requirements and develop innovative cloud-based solutions.
Design, develop, and implement cloud architectures that align with business needs and meet scalability, security, and performance requirements.
Conduct technical assessments of existing systems and recommend improvements or optimizations to enhance performance, reliability, and cost-effectiveness.
Stay up-to-date with the latest cloud technologies and trends, and evaluate their potential impact on our real estate projects.
Develop and maintain technical documentation, including architecture diagrams, technical specifications, and operational procedures.
Qualifications:
Bachelor's or Master's degree in Computer Science, Information Technology, or related field.
Minimum of 5 years of experience as a Solution Architect, with a strong focus on cloud platforms such as Azure or AWS.
Excellent proficiency in German, both written and spoken, to effectively communicate with clients and teams in Germany.
Strong problem-solving skills and ability to work in a fast-paced, collaborative environment.
Relevant certifications in cloud platforms such as Microsoft Certified: Azure Solutions Architect Expert, AWS Certified Solutions Architect - Professional, or equivalent certifications.
If you are a highly skilled and experienced Solution Architect with a strong background in cloud platforms, fluent in German, and looking for an exciting opportunity in the real estate industry, we want to hear from you!

Hunted's Ben & Danni On Cybersecurity | Harnham Recruitment post | Harnham Recruitment post
Ben Owen and Danni Brooke are the Co-Directors for the EMEA Practice at Fortalice Solutions, a leading global cyber security and intelligence operations company. 
They travel globally to assist clients with their cyber security requirements, bespoke training needs, intelligence and investigations both online and physical and counter fraud training/consultation. They deliver and manage a portfolio of pro-active intelligence solutions to keep people, nations and businesses safe from threats and head up the EMEA operations. 
Ben and Danni also feature on the hit Channel 4 show, Hunted and Celebrity Hunted which has been airing for over four years with another series set to be filmed this summer. I caught up with them recently to discuss the latest Fraud, tools and challenges for the Cybersecurity industry.
Cybersecurity is an ever-changing landscape. What trends do you anticipate for the next 12 months and beyond?It is always difficult to pin down what the next real trend is going to be in the Cybersecurity space as adversaries are becoming ever more sophisticated.  What was once a very difficult process for skilled individuals is becoming more readily available to novices with advances in software, particularly those shared on the Dark Web.What is an inevitable threat trend in the next 12-months and beyond is the exponential rise in the Internet of Things (IoT).  With a world where everything is hooked up to the web, it is apparent that tech companies selling these devices are under immense pressure to get products to market. The need for speed could mean that some security principles and best practices may be overlooked.   As the UK encountered during the Mirai Botnet attack of 2016, a network of electronic devices acting in concert can cripple the internet or, worst case, become a weapon that could cause actual physical damage as well as cyber damage, power stations, hospital networks to name but a few.  How have Data & Analytics impacted the detection, and prevention, of cyber-crime?A company will have to protect themselves against an enormous amount of cyber threats every second.  A cyber-criminal will only need one successful attempt. Data & Analytics are proving successful in the fight against cyber-crime and their proactive and holistic approach is at keeping people and businesses safe.  Of course, it is Data that is being stolen, but very often Data can come to the rescue.  It helps in a number of ways, e.g. identifying anomalies in employee and contractor computer usage and patterns, detecting irregularities in networks, identifies irregularities in device behaviour (a huge advantage with the rise of the IoT).What one must remember, however, is the people behind the Data.  You can't simply collect Data and assume you will be able to detect and respond with the right actions.  You need the people with the right analytical skills to sift through the Data, find the right signals and then react to the threat with an appropriate and timely response.  What tools and technologies do you think will become increasingly important in the fraud and cyber-crime landscape?Here at Fortalice we are investing a lot of time into coverage of the Dark Web.  We live in a rapidly changing digital landscape. Criminals, fraudsters, and others are now operating with more sophistication and anonymity. Where do they go to exchange fraudulent details and ideas about current victims? What medium do they use to discuss organisational targets or new ways of defrauding companies? The answer is the Dark Web. Traditionally, companies fight fraud from the inside out. We want to change this landscape by accessing the entirety of the Dark Web, its pages, shady storefronts, and treasure troves of Data, and drawing on monitoring toolsets to give our clients a 360-degree resource for identifying adversarial communications and movements. It's all about Internet coverage.  Wherever it is difficult to find – that's where your threat will be.  A final point to this question is one of sharing tools and techniques.  A collaborative approach is always a good way of making sure the wider audience benefits.  We always work with our clients and offer other services and support outside of our remit to make sure they're fully protected from a cyber and physical space.  What are the biggest security threats for businesses?Security is fundamentally broken because the design of many security solutions does not design for the human psyche.  Security solutions are bolted on, clunky, and hard to use but because security teams prioritise defending against easier cyber threats, they often don't focus on the hardware side.The biggest risk to companies and individuals is always defined by the Data that is most important to you or to the business.  For individuals, this might be privacy or identity. For businesses, this could be customer Data, intellectual property, and the company's money in the bank.The reality is that business executives can't outspend the (cybersecurity) issue and they must be prepared. Cybersecurity no longer exists in a vacuum and it must be elevated to the conversations held in the boardroom and with senior leadership as well as entire divisions, departments, and organisations.For someone trying to get into security analytics, what skills do you think are key to being successful in the industry?The detail is in the name of the role.  A huge ability to interpret large amounts of technical Data is key to the role, as well as being able to assimilate what it means and how to action it.  Risk management is also key to this role.  Very often you will identify potential risks and you will have to triage those priorities on your own as co-workers won't have the technical expertise to assist.  You will need to be able to communicate successfully to all levels of a workforce and last but by no means least – a good sense of humour!  When you think you have gotten to understand a new threat or vulnerability a new one will replace it within seconds.  Time to put the kettle on, smile, and get back to work with your analytical prowess.  Within fraud, it's well known that criminals are sharing their approaches, is this mirrored in cyber-security and if so, how is the industry combating this?Criminal collaboration is huge on the web.  First of all, there is no talent shortage for fraud rings or cybercriminals. There are no requirements for fancy university degrees or certifications and the crime ring pays for performance.  They don't care what you look like, how you dress, or if you clock in during normal work hours. They care about getting the job done – hacking into and stealing information from others. Together they are sadly stronger and more effective.  On Dark Web forums, you will see fraudsters sharing and selling their 'IP' knowing that others will also contribute. That way they are all winners.  In the private world ideas equal money. That is of course not a bad thing for business, but it is bad for collaboration. Businesses generally don't like to share ideas with one another because it has taken them lots of time and expense to get to their product or solution. As cliché as this comment sounds – we have to change this landscape for the greater good. There are lots of smart government initiatives for national defences in cyber security and fighting high-end cyber-crime but seldom does this have a positive impact locally with smaller businesses.  There is a huge amount of information out there for individuals and advice, but we need to bridge the gap still between criminal collaboration and that of the good guys.If you could change one thing in the industry, what would it be?The mind set of security professionals that humans are the weakest link. We're not! Humans are at risk because technology is by design, open.  I'd also change the mind set of those not in the Cyber Security industry.  All too often the severity of what is being reported is not taken seriously, nor are budgets set aside for cyber security issues.  That said, it is improving but there is a long way to go. Ben and Danni spoke to Senior Consultant, Rosalind Madge. Get in touch with Rosalind or take a look at our latest job opportunities here.

Weekly News Digest: 7th – 11th February 2022 | Harnham Recruitment post
This is Harnham's weekly news digest, the place to come for a quick breakdown of the week's top news stories from the world of Data & Analytics. TECH NATIVE: HOW THE UK PUBLIC SECTOR CAN OVERCOME DATA SHARING CHALLENGES The value of data and data sharing has recently been highlighted in the UK as a key to helping the country 'build back better,' as it has the power to transform lives. However, Tech Native shares three challenges that are hindering data sharing between government agencies – data architecture, the skills gap and non-uniform data governance frameworks.   Modernising data architectureThe huge amounts of data created and collected every day by the public sector and government agencies must be shared with trusted parties securely, quickly and accurately. To do this, there must be a secure and standardised open data architecture in place.  Addressing the skills gapThe public sector often still operates on outdated computing software and systems, and lacks the skills needed to transition to modern data architecture. However, many in the sector have strong existing analytical and statistical skills that could be nurtured, with the right resources and tools, to bridge into modern analytics and data science roles. Building strong and resilient governance frameworks  While the capacity for innovation exists within the public sector, COVID-19 highlighted the structural barriers and silos of closed data in government. To move with agility, the government needs to move to open, flexible, and strong governance frameworks where trust in the capability of data sharing can improve. To read more about this, click here.  INFOSECURITY: #SAFERINTERNETDAY: TACKLING ONLINE ABUSE AND CYBER-BULLYING This year for Safer Internet Day, InfoSecurity examines the significant increase in cyber issues experienced globally over the last few years, particularly cyber-bullying and abusive online behaviour.  The rise in internet usage has provided many benefits, but it has also created some complex and unprecedented digital issues. InfoSecurity has shared three actions online users can take to avoid abuse and help to prevent negative behaviours in their own online communities. Limiting how much personal information you make available onlineBlocking and reporting any bad behaviours you come across Reviewing how you behave on the internet and the changes you could make The internet is an incredible space that has improved our lives in many ways, however surging online abuse and bullying means more limitations will be put in place. Governments and tech firms should continue to work with internet users to take action to clean up the digital world, creating a safer environment.  To read more about this, click here.  TRAVEL DAILY NEWS: DATA VISUALISATION HELPS HOTEL BOOST GUEST SATISFACTION Hotel management software SIHOT was created by data visualisation company Zeus, and is enabling hotels to be more responsive to market changes and guests needs with innovative data visualisation, Travel News Daily has reported.  The software system provides an intuitive and centralised dashboard, available to all staff, where they can access full guest details, giving them the ability to provide enhanced personal interactions. With this real-time data access, hotels are able to improve personalised guest experiences, leading to higher satisfaction scores. Spanish hotel VIVOOD has also been able to make faster and more accurate operational decisions by reviewing the impact of key customer touchpoints using the software's two-way exchange of data.  "A hotel's success depends on making the right decisions from optimal data management. VIVOOD's vision demonstrates the value of the comprehensive data we make available to all our customers." said Vicente Castillo, Project Manager at Zeus. To read more about this, click here.  HIT CONSULTANT: TOP FIVE DATA MANAGEMENT CHALLENGES HEALTHCARE ORGANISATIONS FACE Data is a great asset for healthcare organisations when managed properly. However due to the volume of data healthcare generates, managing it has become increasingly difficult. Below, HIT Consultant lists the five most common data management challenges that healthcare organisations typically face.How do you maintain security and compliance in accordance with HIPAA? How do you maintain data quality? How do you ensure data availability? How do you find qualified staff to use these complex systems? How do you decide which healthcare data management tool to use?  The increased demand for data tools and technology have led to enhanced data automation, integration and preparation, allowing healthcare data management professionals access to more data in less time.  To read more about this, and discover some of the possible solutions to these challenges click here.  We've loved seeing all the news from Data & Analytics in the past week – it's a market full of exciting and dynamic opportunities. To learn more about our work in this space, get in touch with us at info@harnham.com. 

7 Resolutions to Improve Your Data Skillset | Harnham Data & Analytics
It's just a couple of weeks into the new year and many have made or are thinking about resolutions. We all plan for the new year and are full of purpose late on December 31st but find our goals head south by February. Not this year. This is the year we'll stick to our plans, our resolutions, our objectives. Whatever you choose to call it, there is always room for improvement in making sure what we envision for the year comes to pass. What else happens when we make our resolutions? We ask ourselves questions. So, we've got only two for you to think about. Where are you now and where do you want to be? Whether you want to gain in-demand skills in hopes of a promotion or are ready to take the next step into a new role, we've got you covered. Here are 7 In-Demand Skills for 2022 Data demands tech skills and higher education. It's difficult to get started in such a demanding field or take the next step toward a promotion or new role without understanding the fundamental concepts.Educate Yourself. Though most Data Scientist positions require a Master's degree or PhD, others may also consider a Bachelor's degree as long as it fits one of the following majors – Computer Science, Engineering, Math, or Economics just to name a few. Think STEM majors and you'll be on the right track. Wondering where to start? Here are 10 certification courses to consider to get your foot in the door or take the next step on your career path.What Language Will You Speak? Consider these in-demand computer languages for Data Scientists or really anyone who interacts with Data should have a working knowledge of these languages. Some may surprise you.• Python – this is one of the most used languages in the world by Data Scientists and is also a language that links itself to AI. As established as it is, its cornered the market on both defined businesses and those that have their pulse firmly on the future.• SQL/NoSQL – Much like Python, SQL is a well-established language and commonly used when calculating relational Data. But there's a flipside to it and non-relational SQL is a new standard that Data Scientists will want to be able to understand and know when and which to use these databases.• MS Excel – The basis of the macro repeatable tasks that are necessities to everyday business. Things like payroll and project management run on Excel's programming language, VBA. Also within Excel, you can conduct statistical modelling, Data analysis, and craft PivotTables which allow Data Scientists to draw conclusions from raw data.• Additional Skills and Languages – Java, Scala, Amazon Web Services (AWS), and big Data processing using Spark or Hadoop.Natural Language Processing/Machine Learning – Now you've got the computer languages down how do you bridge the gap between human and machine understanding? NLP is within the realm of artificial intelligence and is what makes the field function. Noticing a theme when it comes to artificial intelligence (AI)? Anything that helps you help your business improve when it comes to this type of functionality is a skill to be gained and honed. The next step for you could be the next step for the world.Data Visualization – If a picture is worth a thousand words, how much more is it worth when the numbers can paint a picture for your business? We are naturally attuned to understand visuals over dashboards, so using tools like Tableau, Infogram, and Google Data Studio can help marketers, decision-makers, and businesses analysts grasp heavy amounts of data quickly. This is one of the best ways to share actionable insights and give your non-technical team members something to follow as you explain your findings.Social Media Mining – This is where the rubber meets the road in the metaverse and in the real world. This is where businesses learn what audiences want and need, and the insights derived from those Data professionals who can mind social media sites for this information.Communication – Outside technical skills, the most important skill to hone is communication. If management isn't taking your advice and suggestions, you feel like you're not getting the support you need, or it seems no one is grasping what you're trying to tell them, it may be time to consider how and what you're saying. The ability to translate complex topics to non-technical professionals so they can make decisions based on your insights is as in-demand as any technical skill, if not more in demand. Teamwork – The life of a Data Science professional has long left behind the siloed professional who speaks the tech jargon non-technical professionals may not understand. But with data visualization, communication skills, a bit of business savvy, and a hearty appetite for collaboration, you may find that teamwork really does make the dream work. Too much? Laugh it off and discover the creative possibilities when a team works together toward a greater goal. Ready to help your business move forward?  Add these in-demand IT skills for 2022 and see where it can take you. Having a good grasp of the skills you need now and will want to build on for your future is the next step forward in your career path. If you're interested in Big Data, Analytics, Data Science, Artificial Intelligence, and Machine Learning just to name a few, Harnham may have a role for you. Check out our latest data jobs or contact one of our expert consultants to learn more.  For our West Coast Team, contact us at (415) 614 – 4999 or send an email to sanfraninfo@harnham.com.   For our Mid-West and East Coast teams contact us at (212) 796-6070 or send an email to newyorkinfo@harnham.com.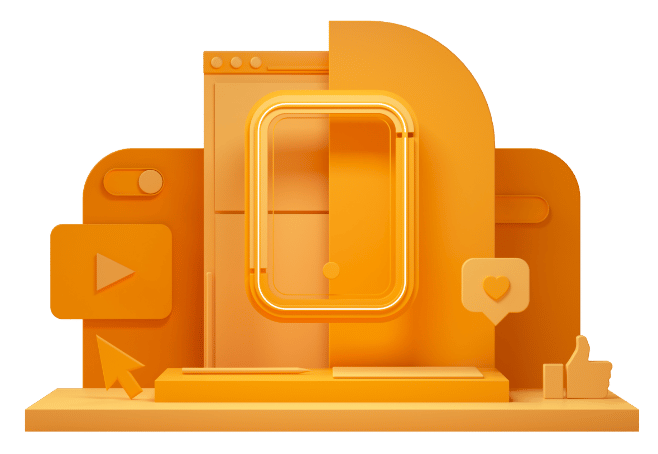 CAN'T FIND THE RIGHT OPPORTUNITY?
If you can't see what you're looking for right now, send us your CV anyway – we're always getting fresh new roles through the door.