Senior Salesforce Developer – great benefits!
Manchester / £65000 - £75000 annum
SENIOR SALESFORCE DEVELOPER
MANCHESTER (hybrid)
£65,000 - £75,000 + benefits
Got expertise in Salesforce development and looking for a new challenge? Eager to work cross-functionally in an agile way to deliver a new platform? Then this could be for you!
THE COMPANY - WHO ARE YOU JOINING?
This financial services company looks to support smaller and medium-sized businesses, offering savings and lending capabilities to their clients. Looking to shake up the banking world, this company has invested in a new platform within Salesforce and so is looking for a team of Senior Developers to support the Technical Leads in developing the platform.
WHAT WILL YOU GET TO DO?
You will be responsible for the following:
Understanding the platform as a product and therefore its roadmap, from what needs to be designed and built, to rolling this out and maintaining software applications within the platform.
Be a technical expert on the platform, remaining hands-on and utilising your technical knowledge, while working with wider stakeholders and external consultancies to facilitate their usage of the platform.
Build out and maintain the platform from a technical perspective and helping usage around the business.
Ensure the company's software and documentation meet expected standards.
WHAT DO THEY EXPECT FROM YOU?
The ideal Salesforce Engineer will have the following skillet:
Expertise and a deep understanding of Salesforce architecture and skews, including its limitations and best practice
Maintained technical skills and the ability to use these when required, including hands-on skills with Apex, SFDX, Lightning components
Previous experience having worked on a large-scale Salesforce implementation project
Excellent communication skills for liaising with stakeholders and agencies
Experience from the financial services/banking sector in order to understand stakeholder requirements and industry-niche knowledge would be excellent, but not essential
THE BENEFITS
A base salary up to £75,000 DOE
% bonus and pension contributions
Hybrid working - 2 days a week in the Manchester office, with quarterly trips to the London HQ
A business supportive of mental well-being, offering fixed working hours and various services to support your health and lifestyle
A company that prioritises staff satisfaction for retention, encouraging loyalty through promotions, progression and acknowledgement of achievements
HOW TO APPLY
If you are interested in this opportunity, then please submit your CV to Alanah Chambers.
Please note:
this role is only available to candidates with the existing full right to work in the UK, as the company is unable to provide sponsorship
I am unable to respond to every applicant - if you do not hear from me in 7 days, please take it as you have been unsuccessful on this occasion

Head of Data Science – (Pharma.Healthcare)
London
£110000 - £140000
+ Data Science
Permanent
London
HEAD OF DATA SCIENCE – Healthcare / Pharma (Remote)
LONDON
£140,000 + Bonus and Benefits
New Head of Data Science opportunity!
COMPANY:
We are partnering with a pioneering Healthcare company at the forefront of innovation in the sector. With a strong focus on Health/Pharma, Consultancy space, and Clinical and Commercial space, they are seeking a highly skilled Data Science Director with expertise in Health/Logistical space.
RESPONSIBILITIES:
Shaping the Data Science strategy, overseeing dynamic teams dedicated to leveraging data for driving Health-related insights and solutions.
Work in a Regulated environment.
Collaborating closely with key stakeholders in the health sector, including C-suite executives, to provide data-backed recommendations that drive transformative impact.
Applying cutting-edge Machine Learning techniques to optimize Healthcare pricing/logistical strategies, improve forecasting accuracy, and enhance health demand predictions.
Spearheading the expansion of the Data Science team through strategic recruitment, bringing on board top talent to strengthen the company's data capabilities.
Nurturing a culture of continuous learning and professional growth, ensuring team members stay abreast of the latest advancements in Health and Data Science domains.
Focusing on data-driven commercial approaches, identifying opportunities to maximize revenue.
REQUIREMENTS:
We are seeking a candidate with the following qualifications:
A minimum of an MSc in a STEM subject, such as Mathematics, Statistics, or Computer Science, ideally with a focus on Health or related fields.
A track record of years in the health sector, with a significant portion dedicated to Data Science and Machine Learning projects.
Exeperience working in a Regulated environment.
Proven experience in time-series forecasting, pricing, and statistical analysis, with a deep understanding of their application in the Health domain.
Exceptional communication, leadership, and strategic vision, with a demonstrated ability to drive data-centric initiatives in the health sector.
HOW TO APPLY
If you are passionate about the Health industry and possess the required qualifications, please submit your CV.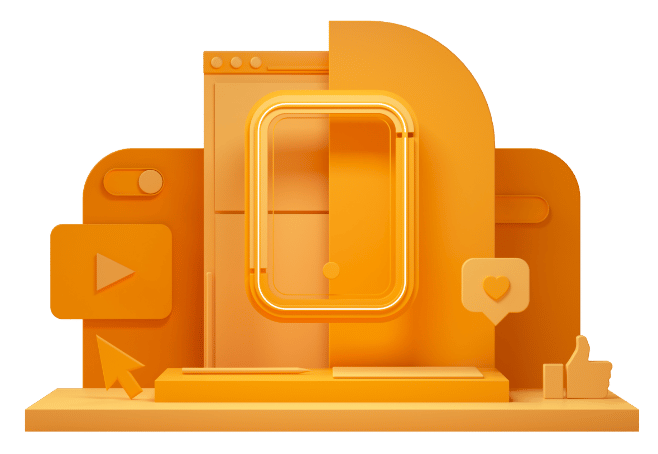 CAN'T FIND THE RIGHT OPPORTUNITY?
If you can't see what you're looking for right now, send us your CV anyway – we're always getting fresh new roles through the door.