City of London, London / £30000 - £45000
SENIOR RESEARCHER
UP TO 40,000 + BENEFITS
N1, LONDON
Are you looking for an opportunity to use insights to drive change within society?
THE COMPANY
Harnham is working with a boutique research consultancy that are at the forefront of social research and building the future of it. They have developed their own bespoke cutting-edge research platform and are looking for a senior research analyst to deliver mixed methods research, analyse insights to write compelling decks, and own client communications. In this role you will have the opportunity to work on projects for clients that span across public affairs, NGO's and large consumer brands. I think they would really love your profile!
THE ROLE
You will:
Independently deliver mixed methods research projects for clients using their proprietary platform
Analyse research data, and unpack insights to tell a story
Be a point of contact for clients and own those relationships
Help to draft pitches and write proposals
YOUR SKILLS AND EXPERIENCE
You will need to have:
A keen interest in public opinion, social, political or consumer issues
Working experience delivering consulting, analytical, or insight projects
Experience with R or desire to learn R
INTERVIEW PROCESS
30 minute initial virtual interview with one of the team
If successful you will then be given a data task to present in a 90 minutes interview with the Chief Research Officer

Weekly News Digest: 11th – 15th July 2022 | Harnham Recruitment post
This is Harnham's weekly news digest, the place to come for a quick breakdown of the week's top news stories from the world of Data & Analytics.
Tech To Freedom: Five habits of insanely productive software engineers
Software Engineering is a very special expertise, not to mention that it boasts some of the highest salaries around. Of course, as with all roles, years of experience can make a software engineer more efficient, but Tech for Freedom identify five tips for boosting your productivity, even if you're just starting out. Here are just a couple: Learning by doing: Technology is evolving very quickly, so for a software engineer there is no time to rest on their laurels, they must be constantly learning. The speed of industry developments means that professionals don't tend to have time to read hundreds of articles or take numerous courses in order to learn something new, instead they are likely to jump into the deep end and learn by doing.
Asking for help
It would be impossible for any one person to know everything. So, one of the essential survival skills for software developers is knowing how to ask for help.You may have ten years' worth of Python programming under your belt, but now you need to develop something using a special module/tool/framework that you have never used before. The most efficient way to solve your problem is to employ help from someone who does have the experience in that tool. A good engineer knows that titles like 'junior' and 'senior' do not hold much weight, every engineer, no matter what title they have, has a unique knowledge and experience.Read further insights here.
Wealth Professional: Financial firms can't agree on how to address climate risk
While the risk to financial firms from climate change is considered a top priority, Bloomberg's poll of 100 executives from financial services firm shows that there is still some way to go to address it.The survey revealed that while 85 per cent of firms have begun to assess the impact of climate risk, there is no consensus on how it should be embedded into risk management frameworks. Of these, 37 per cent are still in the early stages of planning how to incorporate climate risk into models and governance.When asked about the results, Zane Van Dusen, Head of Risk & Investment analytics products at Bloomberg, said: "…even those who say they have a robust model will be making significant changes over the next few years as our understanding and consensus around climate risk grows… More and better data will go a long way toward improving firms' ability to manage climate risk."Find out the key sticking points for the respondents here
The New Statesman:  How data can help revive our high streets in the age of online shopping
High streets and town centres across the UK have undergone substantial transformations in recent years. Falling footfall, lost revenues and mounting fixed business costs have had a negative impact on traditional 'bricks and mortar' retailers, triggering a large wave of insolvencies across the UK.At the University of Liverpool, researchers have been utilising data and advanced geospatial algorithms to provide various retail-related research outputs and data products. The work is essential for the systematic monitoring of the performance of UK retail centres, giving the team a better understanding about retail centre exposure to current societal and market driving forces. Which will then allow them to track and predict the evolutionary trajectories of any given high street. As a result, in Liverpool they have estimated two types of retail catchments: drive times and walking distances, and then created profiles of those catchments based on numerous measures including deprivation, exposure to internet sales and geodemographics. It is hoped that these tools will aid policymakers, at both a local and national level, in making the decisions that will help revive flagging high streets and level up communities across the UK.Read more here.
Technology Works: AI Reliably Predicts Structure of RNA Molecules
The three-dimensional structure of biomolecules is crucial to their function. Therefore, researchers are interested in knowing more about their spatial structure, and with the help of artificial intelligence (AI), bioinformaticians can already reliably predict the three-dimensional structure of a protein from its amino acid sequence.But for RNA molecules (ribonucleic acid) this technology is still very underdeveloped. Researchers at Ruhr-Universität Bochum have found a way to use AI to reliably predict the structure of certain RNA molecules from their nucleotide sequence."Identifying these self-similarities in an RNA sequence is like a mathematical puzzle", explained researcher Vivian Brandenburg. The biophysical model for this puzzle cannot consider the cellular environment of the RNA – in other words it cannot process everything around the RNA.This is where AI comes into the mix. The AI can learn subtle patterns from the cellular environment based on known structures. It could then incorporate these findings into its structural predictions. But for this learning process, the AI needs sufficient training data – and this is lacking.To solve the problem of missing training data, the team used a trick. By working with known RNA structural motifs, researchers used a 'reverse gear' to allow them to generate almost any number of nucleotide sequences from the energy models of these structures, that would fold into these spatial structures. With the help of this 'inverse folding' the researchers generated sequences and structures with which they could train the AI.Find out if the process worked here.We've loved seeing all the news from Data & Analytics in the past week, it's a market full of exciting and dynamic opportunities.
To learn more about our work in this space, get in touch with us at info@harnham.com.

Could Computational Biology Help Us Understand Rare Diseases Better? | Harnham US Recruitment post
Flying cars may not be with us yet. But if you're a Star Trek fan and have ever wondered if we'd be able to heal ourselves with light wands, machines, and computers that can scan our bodies in seconds for anomalies, then we have good news for you. In the United States, a rare disease is defined as a disease that happens to less than 200,000 people and has a foundational basis such as genetics. Though 20 years in the making, we're much closer than we've ever been and from the Genome Project to the latest in Computational Biology, we just might be on the cutting edge of solving rare diseases. What is Computational Biology?In recent years, we've been focused on unicorn employees and unicorn operations. People and systems that are equally strong on both the technical side and the communicative or creative side. Computational biology is equivalent in that it is the merging of several sciences to help us understand our bodies systems at the nucleic level.According to Cornell's definition, Computational Biology is 'the application of computer science, statistics, and mathematics to problems in biology. It spans a range of fields including genomics/genetics, biophysics, cell biology, biochemistry, and evolution using tools and techniques from algorithm design, Machine Learning, Bayesian and frequentist statistics, and statistical physics.'4 Ways Computational Biology Can Help Us Better Understand Rare DiseasesComputational biology software has been developed to help scientists pinpoint and identify what it is that's causing the genetic diseases. Almost all the tools in use to help scientists perform this task share similar functions. But its in incorporating new knowledge that plans to build upon the work of researchers increases the number of individuals that can be helped. Below are four ways Computational Biology research may be able to help us better understand rare diseases and give medicine a sharper edge in the coming years.Genetic epidemiology and statistical geneticsWithin this field, Analytics is combined with genomic Data to study diseases both common and rare. The goal is to identify the commonalities of the genetics related to such diseases as cancer, heart disease, and neurological diseases just to name a few.  Functional genomicsModern technologies in Genomics help determine the epigenetics of a disease. How can two people with the same or similar genetic makeup be affected and influenced in two different ways? Using the technologies available, scientists and researchers can measure and determine alterations across the human genome. Pharmacogenomics and personalized medicinePersonalized medicine is more than a concierge doctor or a telehealth professional who maks house calls in person or online. Imagine a drug developed just for your physiomony to treat your disease. This is pharmacogenomics and is the study of how our bodies respond to certain drugs for rare diseases and their treatment outcomes.Computational and statistical metagenomicsIn order to study your whole body, researchers and scientists are studying not only the human microbiome, but also the environmental factors that may contribute to the diseases being studied. Think of it as the Data Scientist approach – collecting samples from the environment, filtering or analyzing them, and collated or sequenced. Gathering Data from the body and its environment offers a  more in-depth study of the genome and its environs to solve and craft treatments for rare diseases.Since the early 2000s, the human genome has been studied and its only now, with twenty years of technology at our fingertips, we're able to make bigger in-roads than ever before. If you're interested in how machines can help medicine, or how computational biology can help give medicine an edge in rare disease research, then ask yourself this. Are you ready to take the next step?If you're interested in Computational Biology, Bioinformatics, Life Sciences, Digital Analytics, or Machine Learning just to name a few, Harnham may have a role for you. Check out our latest Life Science jobs or contact one of our expert consultants to learn more.  For our West Coast Team, contact us at (415) 614 – 4999 or send an email to sanfraninfo@harnham.com.  For our Arizona Team, contact us at (602) 562 7011 or send an email to phoenixinfo@harnham.com. For our Mid-West and East Coast teams contact us at (212) 796-6070 or send an email to newyorkinfo@harnham.com.  

Harnessing The Data In DNA: Analytics And Synthetic Biology | Harnham
DNA is just one big string of data. We are, literally, made from data. Until now, it has been difficult to use that data. Scientists recently started using Data & Analytics for the development of synthetic biology, drug testing, and vaccine development. Here's how it all works and what analytics can do for healthcare.What Is Synthetic Biology?Synthetic biology, as defined by the journal Nature, is the "design and construction of new biological parts, devices, and systems, and the re-design of existing, natural biological systems for useful purposes." In other words, scientists make useful biological parts that mimic the natural world – only better. A great example of this is designing bacteria to identify pathogens or toxins – essentially creating a biosensor.Kind of seems the stuff of science fiction, right? It makes things that were impossible, now possible – like that biosensor.By reading, analyzing, and recreating DNA, synthetic biology helps speed things up and increase the accuracy of medical research and development. Researchers can start with a clear picture through DNA and run tests faster than ever before. Synthetic biology has only recently emerged as a field of serious study. Why? Well, it requires the ability to analyze and use tons of Data. Specifically, the DNA, which is the body's data. Before Health Analytics, we didn't have the ability to do that.How Else Has Analytics Helped Advance Medicine?Codex DNA, a bioengineering company, has made the first automated DNA printer – the BioXp™ 3250 system. This new system allows researchers to code and recode DNA. It turns digital info into real DNA or proteins.Most major drug companies are now using synthetic biology and data to speed up development. Todd R. Nelson, the CEO of Codex DNA, says, "Biologists, especially those that work with DNA, are the new Software Engineers."Data analysis of DNA means researchers can run larger-scale experiments. What used to take months can now be done in days or even hours. Health analytics also allows for patient-specific treatment such as developing a cancer vaccine or treatment. For something as complex as cancer, targeted and individual treatment has the best chance of success with fewer risks.There is an estimated US$2.6-billion cost when developing a treatment. Codex DNA and other synthetic biology companies have started to bring down this cost. When it takes 10 tries to get a drug right, the 9 failed attempts gobble up a lot of money. Just imagine if it only took 5 tries to get the right drug formula. That's the power of Analytics. What Does the Future Look Like?Experts, like the team at Codex DNA, think we will see data analytics used more and more for testing in the pharmaceutical, vaccine, and diagnostics industries. For vaccines, developers can use a synthetic "template" to see what active ingredients in vaccines creates the best immune response.With the use of data analytics, we will see shorter approval times and clinical trial success of vaccines and drug therapies. This means the public will be able to get their hands on drugs and vaccines faster than ever before. The Human Genome Project, which started in 2003, took a decade to complete. Next-generation genomic sequencing can sequence the whole human genome in a single day! Imagine the possibilities.One other exciting prospect is Data storage through DNA. Text, video, and audio can all be printed and assembled into DNA strands.Small, extremely dense and with the ability to last for millions of years, DNA data storage could be the storage method of the future. "If stored as strands of DNA," says Todd, the CEO of Codex DNA, "all the content ever created on Facebook would fit into a small tube the size of your fingertip."In the past year, the whole world has waited to see what would happen with COVID-19 and the vaccines. The two RNA vaccines exist only thanks to genetic testing powered by Data Analytics. These vaccines are the first of their kind, but certainly not the last. The is the future of medicine.Want to be at the forefront of the next generation of modern medicine? Interested in HealthTech, Big Data and Analytics, Life Sciences just to name a few, Harnham may have a role for you.Check out our current Life Science Analytics jobs or contact one of our expert consultants to learn more.  For our West Coast Team, contact us at (415) 614 – 4999 or send an email to sanfraninfo@harnham.com.  For our Arizona Team, contact us at (602) 562 7011 or send an email to phoenixinfo@harnham.com. For our Mid-West and East Coast teams contact us at (212) 796-6070 or send an email to newyorkinfo@harnham.com.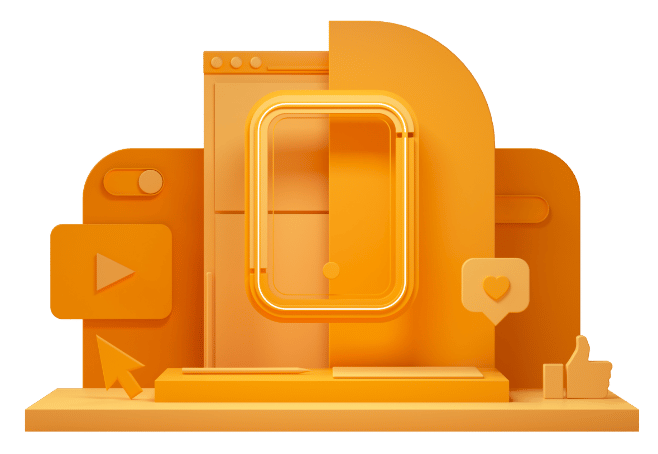 CAN'T FIND THE RIGHT OPPORTUNITY?
If you can't see what you're looking for right now, send us your CV anyway – we're always getting fresh new roles through the door.