Senior Quantitative Research Director
London / £80000 - £110000
SENIOR QUANTITATIVE RESEARCH DIRECTOR
UP TO 110,000, 25 DAYS HOLIDAY, HYBRID WORKING
FARRINGDON BASED
We're working with a boutique insights consultancy who work with some of the biggest brands in the world. They're specialise in market research and insights across several verticals including brand, innovation, and consumer journey. They use an exciting mix of both quantitative and qualitative research to provide clients with the best experience possible and generate actionable insights to help inform strategy and provide business solutions
THE ROLE:
The Senior Research Director will have the following responsibilities:
Be fully involved in projects from start to finish.
Help create proposals and be a point of contact for clients.
Present insights and recommendations to clients for project debriefs.
Use their industry knowledge to support with business development
Mentor junior members of the team
Present strategic recommendations being backed up with Data
YOUR SKILLS AND EXPERIENCE:
The Senior Research Director will have:
Extensive knowledge of quantitative research and methodologies
Excellent communications skills
Strong proposal writing skills
The ability to tell a story with data
Agency side experience within a market research agency or consultancy
THE BENEFITS:
A salary up to £110k
Hybrid working
25 holiday days
Pension
THE PROCESS:
1st stage - Interview with the hiring manager, discussion around experience and a chance to learn about the role/organisation
2nd stage - F2F interview with a data task and competency-based questions.
Please register your interest by sending your CV to Jack Gould via the apply link on this page.

Weekly News Digest: 11th – 15th July 2022 | Harnham Recruitment post
This is Harnham's weekly news digest, the place to come for a quick breakdown of the week's top news stories from the world of Data & Analytics.
Tech To Freedom: Five habits of insanely productive software engineers
Software Engineering is a very special expertise, not to mention that it boasts some of the highest salaries around. Of course, as with all roles, years of experience can make a software engineer more efficient, but Tech for Freedom identify five tips for boosting your productivity, even if you're just starting out. Here are just a couple: Learning by doing: Technology is evolving very quickly, so for a software engineer there is no time to rest on their laurels, they must be constantly learning. The speed of industry developments means that professionals don't tend to have time to read hundreds of articles or take numerous courses in order to learn something new, instead they are likely to jump into the deep end and learn by doing.
Asking for help
It would be impossible for any one person to know everything. So, one of the essential survival skills for software developers is knowing how to ask for help.You may have ten years' worth of Python programming under your belt, but now you need to develop something using a special module/tool/framework that you have never used before. The most efficient way to solve your problem is to employ help from someone who does have the experience in that tool. A good engineer knows that titles like 'junior' and 'senior' do not hold much weight, every engineer, no matter what title they have, has a unique knowledge and experience.Read further insights here.
Wealth Professional: Financial firms can't agree on how to address climate risk
While the risk to financial firms from climate change is considered a top priority, Bloomberg's poll of 100 executives from financial services firm shows that there is still some way to go to address it.The survey revealed that while 85 per cent of firms have begun to assess the impact of climate risk, there is no consensus on how it should be embedded into risk management frameworks. Of these, 37 per cent are still in the early stages of planning how to incorporate climate risk into models and governance.When asked about the results, Zane Van Dusen, Head of Risk & Investment analytics products at Bloomberg, said: "…even those who say they have a robust model will be making significant changes over the next few years as our understanding and consensus around climate risk grows… More and better data will go a long way toward improving firms' ability to manage climate risk."Find out the key sticking points for the respondents here
The New Statesman:  How data can help revive our high streets in the age of online shopping
High streets and town centres across the UK have undergone substantial transformations in recent years. Falling footfall, lost revenues and mounting fixed business costs have had a negative impact on traditional 'bricks and mortar' retailers, triggering a large wave of insolvencies across the UK.At the University of Liverpool, researchers have been utilising data and advanced geospatial algorithms to provide various retail-related research outputs and data products. The work is essential for the systematic monitoring of the performance of UK retail centres, giving the team a better understanding about retail centre exposure to current societal and market driving forces. Which will then allow them to track and predict the evolutionary trajectories of any given high street. As a result, in Liverpool they have estimated two types of retail catchments: drive times and walking distances, and then created profiles of those catchments based on numerous measures including deprivation, exposure to internet sales and geodemographics. It is hoped that these tools will aid policymakers, at both a local and national level, in making the decisions that will help revive flagging high streets and level up communities across the UK.Read more here.
Technology Works: AI Reliably Predicts Structure of RNA Molecules
The three-dimensional structure of biomolecules is crucial to their function. Therefore, researchers are interested in knowing more about their spatial structure, and with the help of artificial intelligence (AI), bioinformaticians can already reliably predict the three-dimensional structure of a protein from its amino acid sequence.But for RNA molecules (ribonucleic acid) this technology is still very underdeveloped. Researchers at Ruhr-Universität Bochum have found a way to use AI to reliably predict the structure of certain RNA molecules from their nucleotide sequence."Identifying these self-similarities in an RNA sequence is like a mathematical puzzle", explained researcher Vivian Brandenburg. The biophysical model for this puzzle cannot consider the cellular environment of the RNA – in other words it cannot process everything around the RNA.This is where AI comes into the mix. The AI can learn subtle patterns from the cellular environment based on known structures. It could then incorporate these findings into its structural predictions. But for this learning process, the AI needs sufficient training data – and this is lacking.To solve the problem of missing training data, the team used a trick. By working with known RNA structural motifs, researchers used a 'reverse gear' to allow them to generate almost any number of nucleotide sequences from the energy models of these structures, that would fold into these spatial structures. With the help of this 'inverse folding' the researchers generated sequences and structures with which they could train the AI.Find out if the process worked here.We've loved seeing all the news from Data & Analytics in the past week, it's a market full of exciting and dynamic opportunities.
To learn more about our work in this space, get in touch with us at info@harnham.com.

International Women's Day 2023: 12 Unsung Women in Tech
Women have been a force in tech since the 19th century.
And though we know some of their names now, there are many more whose names that aren't so well known. But what they've done, what they've worked on, and the products and services they've created and contributed to are household names.
From video game designers to artificial intelligence to hybrid cars and computer match dating, and everything in between, women have been on the computer playing field more than many realize. Here are 12 of them:
1. Joy Buolamwini
The Algorithmic Justice League, and the woman behind it is the conscience of AI. Noting racial and gender biases rooted in facial recognition systems, her work made the giants of tech suspend their programs until those biases could be worked out. Learn more about her work in her documentary Coded Bias or through her nonprofit Algorithmic Justice League.
2. Karen Sparck Jones
Being a former schoolteacher and philosophy student born in 1935, Jones is not the type of person you'd expect to have founded the search engine. But as a self-taught coder working with her husband, a programmer, she began working on an experiment. The possibility of automatic language translation, what we know today as natural language processing (NLP). To research search engines and make their query searches more efficient she created inverse document frequency still used today.
3. Rana el Kaliouby
Rana el Kaliouby's goal is to make emotionally intelligent AI. She co-founded a startup called Affectiva to develop machine learning systems that could understand human emotion. Her technology is used in media analytics, automotive use cases, and consumer behavioral research. She is a pioneer in the field of Emotion AI.
4. Monica Rogati
Monica is an independent data science and AI advisor. As a guest lecturer at Stanford University, she brings her knowledge to bear from her work Jawbone and as a Senior Data Scientist at LinkedIn. She helps companies bridge the gap between understanding their data both from the technical side as well as strategically.
5. Yael Garten
Yael works as the Director of Siri Analytics, Evaluation, and Data Engineering at Apple where she uses Data from customers to improve Siri's capabilities.
6. Fei-Fei Li
Li's is the mind behind the ImageNet project which imagined a database of labeled images. This concept was the foundation for Geoff Hinton and team's neural network-based model trained on ImageNet leading to deep learning and thereby the way we understand AI now. Learn more about her through her nonprofit AI4ALL or check out Stanford's Human-Centered AI Institute (HAI).
7. Rachel Thomas
As the co-founder of fast.ai, Rachel has created courses taken by over 100,000 students from around the world.
8. Dr. Elena Grewal
As the head of Data Science at Airbnb, Elena leads a team of 100+ Data Scientists.
9. Daniela Rus
Daniela Rus is one of the world's leading roboticists and is the first female head of MIT's Computer Science and Artificial Intelligence Lab (CSAIL), one of the largest and most prestigious AI research labs in the world. Her work has found that robots can work together and communicate with one another, robots that can change their bodies to adapt to their environments, and that robots don't need the rigid bodies we imagine when we think about robots.
10. Srishti Gupta
Srishti has a Masters in Machine Learning from Georgia Tech and works with deep learning training models and building end-to-end ML pipelines for such Data Science problems as image stylization, recommendations, growth, and so on.
11. Shivon Zilis
Shivon is the youngest board member at OpenAI, the research lab behind GPT-3, and has held board positions at Neuralink, Tesla, Bloomberg Beta, and others working on high-priority initiatives in the office of the CEO. At Neuralink, she worked with Elon Musk on the idea of melding the human brain with digital machines.
12. Dr. Jeannette Wing
Dr. Jeannette Wing is the Avanessians Director of the Data Science Institute and Professor of Computer Science at Columbia University. With over 40 years of experience in the industry, she has a unique perspective on the evolution of computer science over the years and how it works with the Data Science world.
This list barely cracks the service of the unsung women in tech of today, yesterday, and tomorrow, but it's a start. So, in honor of International Women's Day and Women's History Month, we hope to give you some names to follow, to learn, to emulate, and celebrate whether you're already in the industry or thinking about it. Want to learn more about women in the field of AI? Check out this article. Interested in the trailblazers of Data Science? Read this.
If you're interested in Digital Analytics roles, a career in Advanced Analytics, Machine Learning or Robotics just to name a few, Harnham may have a role for you. Check out our job postings here.

What's Ahead for 6G: What You Need to Know
The world of technology never ceases to amaze us while advancing every other year. And we're on it again – the sixth-generation cellular network is already creating a buzz among tech industry leaders, governments, and headlines. Of course, 6G's predecessor, 5G, is only at the initial stages of being rolled out in most parts of the world. So, why is the industry talking about 6G this fast, considering that 5G (the fastest wireless network to date) implementation is still new? This article explores just that.
6G is a cellular technology that could provide faster speeds and low latency wireless communications. It would use ultra-high frequencies to achieve this. 5G development saw the introduction of millimeter waves (MM), but 6G will further explore the use of waves with a wavelength less than a millimeter and frequencies of up to 1 THz compared to about 95 GHz used in 5G technology.
How Does 6G Differ from 5G?
Previously, we've talked about how 5G will transform smart cities, autonomous cars, decentralized networks (e.g., blockchain), and drones. With speeds of up to 1 Tbps and latency of less than a microsecond, 6G will enhance these applications in addition to revolutionizing communications, Virtual Reality (VR), and AI. Mobile edge computing (MEC) will also be much more seamless with 6G deployment. Another reason why 6G is everyone's hype is its ability to send and receive frequencies at the same time without the need to split channels, as in 5G.
When to Expect a Functional 6G Wireless Network
The sixth-generation cellular technology is way away in years. We can expect the rollout for commercial use late this decade. Massive deployment may not happen until at least 2020. The infrastructure, electronics, and standards for 6G are yet to be defined or even invented. Nevertheless, various tech-savvy companies and government agencies have started research. Many of them are investing millions of dollars towards the same.
Who is on it?
Earlier in October 2020, a Washington-based group known as the Alliance for Telecommunications Industry Solutions formed a "Next G Alliance". Companies such as AT&T, Facebook, T-Mobile, Qualcomm, US Inc., and South Korean tech giant Samsung Electronics are part of the alliance which aims to advance research and rollout of 6G.
Another name for the 6G development is Optipulse. According to the company, they are using a miniature chip, which is much faster at sending wireless data than 5G RF emitters. Optipulse has so far tested this technology and proven it to work up to 25 Gbps error-free.
The creator of massive MIMO, Tom Marzetta, currently works as the director of NYU Wireless. He is shaping the firm towards innovating the infrastructure needed for 6G. While acknowledging various design challenges, Tom is steering 6G research at NYU wireless. "We're doing both experimental and theoretical 6G research." He says that they're working on the terahertz spectrum, which has a wavelength equal to one-tenth of that of a 5G millimeter wave.
Future for 6G
Remember that about a decade ago when B4G (Beyond 4G) was a common phrase? These were the initial stages of research on 5G. Today, you can now easily buy a 5G mobile phone, though it seemed mind-blowing then. We can view the B5G with the same lens in that we're still at the early research work on 6G.
However, there are challenges ahead. Inventing semiconductors that process data at that frequency will prove challenging. Also, there are concerns about sub-millimeter waves. These include being tampered with or obstructed by water molecules in the atmosphere.
Can you imagine downloading 142 hours of Netflix movies in a matter of seconds? 6G has the potential to reach such unparalleled speeds.
At NextGen, we're always up to date with all the emerging and developing industry standards. Our 50 years of experience gives us an edge in providing the telecom industry with top talents. You can get in touch with us today to learn more about our open jobs.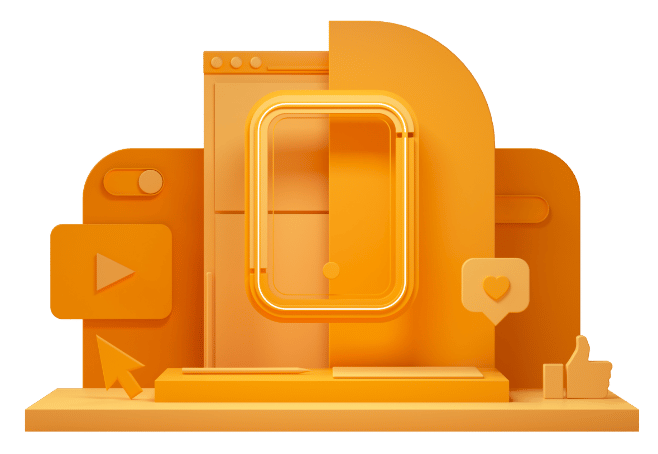 CAN'T FIND THE RIGHT OPPORTUNITY?
If you can't see what you're looking for right now, send us your CV anyway – we're always getting fresh new roles through the door.