England / £65000 - £90000
SENIOR PRODUCT SCIENTIST - EXPERIMENTATION
REMOTE
£80,000-£90,000 + EQUITY
COMPANY
We are working on a new role with a company in the PropTech space. We have worked with this Scale up for a number of years now, building up numerous teams within the business. They are now looking to increase the capacity of their experimentation team. You will be working closely with their product managers, engineers and data scientists to drive business decisions.
RESPONSIBILITIES:
- Design and execute experiments that measure the impact of product changes and new features on key metrics
- Analyse experimental data to identify patterns, insights, and opportunities for improvement
Collaborate with teams across the company to prioritise and implement product improvements based on experiment results
- Develop and maintain experimentation frameworks that ensure high-quality experiments and accurate results
- Mentor and provide guidance to junior data scientists on best practices for experimental design and analysis
REQUIREMENTS:
- 6 years of experience in data science, with a focus on experimentation (PhD can be included in experience)
- Strong statistical knowledge and experience with experimental design and analysis
- Experience with A/B testing, multivariate testing, and other experimental methodologies
- Proficiency in Python
- Excellent communication skills and ability to work collaboratively in a cross-functional team environment
NEXT STEPS:
Please reach out to Kiran Ramasamy if this looks interesting

Is Product Analytics the new Digital Analytics? | Harnham Recruitment post
Following on from our exploration of what Digital Analytics is, and the exploration specifically of hiring Digital Insights Analysts in the North of England and Midlands, we wanted to take a look at Product Analytics, and how it differs from the standard Digital Analyst role.To help investigate the importance of Product Analytics in the current market, we have interviewed Nicky Tran, a Product Analyst at Virgin Media (Manchester).What Is A Product Analyst?In simple terms, a Product Analyst ''looks at the different products a company has, and then you are identifying which areas of the product can be improved or which areas can be optimised." While Digital Analytics can inform the product lifecycle, the interesting aspect to this role is, that unlike a traditional Web Analyst role, it is more of a hybrid role. Nicky emphasised that it is ''an upcoming sector within the analytics community'', providing an overlap between Digital Analytics, Customer Analytics and Data Science.The key skills and tools for this role are advanced SQL, Google Analytics, and AB testing. So how does this skillset differ from a traditional Web Analyst? Nicky suggests that while the core requirements are that of a Web Analyst, with a web role you would essentially just be using Google Analytics Data. However, as a Product Analyst, you would be using advanced SQL to access other data bases, and pull data from models, and therefore, "you are combining two sets of data to get a more insightful look".Why Is Product Analytics Important, And Why Are They Now Becoming More Prominent On The Market?Similar to Digital Analytics roles, it is clear that with the impending digital transformation, companies are becoming increasingly data-led, especially with regards to their digital platforms (and products).As a result of the pandemic, the digital space is so much more important than ever before. Therefore, to stay competitive, and to really understand the products from the consumer perspective, companies have to provide the most personalised customer experiences to acquire and retain their consumers. As Nicky mentions, 'It is definitely worth making an 'inventory' to see how to promote what you have – it is about personalising the customer journey'.What are employers looking for in a Product Analytics candidate?Product Analytics are great due to their hybridity. In the current market, where there are numerous jobs, and few candidates, a Product Analyst (technically strong in three areas) is a highly sought-after rarity.Businesses are becoming increasingly invested in Product Analytics and having a Product team that works alongside the Digital team can be beneficial; especially when companies need to stay competitive.What are Candidates looking for? Understanding the differences between a Digital Analyst, and a Product Analyst is key to understanding what a candidate is looking for. Nicky suggested that this Product Analyst role enabled her to be the 'bridge' between areas.So how does the future of a Product Analyst differ to that of the route of a Digital Analyst? For Nicky, this is one of the most important factors to being a Digital Analyst, as she has the option to go down the Data Science route in the future should she wish. The more technical skills she has as a Product Analyst means she is building up experience across different areas of Data & Analytics, giving her a slightly different career path, should she want to go down a more technical route.Why Choose A Product Analyst Role?"If you come from a technical background – maths, physics, computer science – and are interested in how the numbers are crunching, it is worth going into Product Analytics, as it needs a logical mathematics brain, to be able to convert it into a way which is useful to stakeholders."From speaking to Nicky, it is clear that Product Analytics is an up-and-coming role that people don't know enough about it.  Therefore, if you are curious about Product Analytics, or any of the different roles the market has to offer at the moment, as an employer looking for help hiring, or a candidate actively or passively looking for work, Harnham can help. Take a look at our latest Product Analytics jobs, or get in touch for more information on how we can support your hiring needs. 

What is Product Analytics?
What is product analytics?
Knowing how well, or not, your customers or service users interact and engage with a product is integral to the success of your business.
Whether it's a bed from a furniture store or a button on a website, having the insight to understand how easy it is to use or how desirable it is amongst your customer base, then enables teams to go back, tweak the product and optimise it to its full potential.
This is where product analytics comes into its own. Those working within the field – product analysts – are integral in increasing conversion rates – whether that's purchase rates or how user-friendly a product is – using a mixture of digital customer analytics and data science. From the NHS to Ikea, product analysts are highly sought after in nearly every industry as they strive to make their services and products the best they can possibly be.
What happens if work needs to be done on a product?
Initially, product analysts would undertake testing, such as AB testing, to decipher if there is a more favourable way of presenting the product or service to their customer base. They may also look at implementing tools such as personalisation, a newer capability on the market, to target their service to a specific user, making it more relevant and therefore able to boost conversion.
Once the product analysts have gathered any insights on what would optimise the tools, products, and services, these are then taken to stakeholders to kickstart the process of improvement. From here, updates are made by teams such as those in user experience (UX), and the product is re-launched and continually monitored.
The different arms of product analytics
Product Analytics, while seemingly a straightforward division of Data & Analytics, is extremely broad and split up into a multitude of sub-divisions. So, while all teams may be integral in spotting room for optimisation, their exact role will be different to another analyst.
For example, a trend analyst will analyse trends over a specific period, learning about those patterns and then optimising products or services for those times. Tesco, for instance, will be prepared to put the purchase button of turkey, pigs in blankets, and roasting potatoes at the front and centre of its website at Christmas.
Journey analysts however will measure where customers come from to engage with a product or service, be it a banner ad, an email, or a social media post. They'll also look at where in the customer journey purchasers or users drop off, finding kinks in the service experience that need to be ironed out.
How to get into product analytics
Like the sound of what a product analyst does? Here's how to work your way into the industry.
Most businesses will aim to hire individuals with an extremely proficient maths or statistics background; business analytics qualifications will also stand you in good stead as will data science. Additionally, you'll need to showcase a good understanding of SQL – the tool most frequently used within the sector.
Degrees are no longer as important as they once were, especially in the current climate where there are more vacancies than skilled candidates. Many businesses are far more open to hiring potential employees who hold a few crucial skills and then upskilling them as they go, rather than finding the polished product.
However, the division doesn't usually see graduate-level talent enter, it can take up to 18 months of work until candidates can think about becoming a product analyst. However, once you're there you can expect a starting salary of £35,000+ and the opportunities to reach up to £120,000 per year.
Product Analytics is a relatively new division within data and analytics, but one that is gaining traction at rapid rates. By 2028, the area is predicted to be worth $16.69bn as it gains popularity across businesses worldwide, helping them to both streamline and optimise their products and services.
If you are interested in entering the world of product analytics, please speak to one of our team today or take a look at our vacancies here.

How To Attract Data Scientists To Your Business (And How Not To) | Harnham Recruitment post
Whilst the role of Data Scientist is still considered one of the most desirable around, many businesses are finding that a shortage of strong, experienced talent is preventing them from growing their teams sufficiently. With a huge demand for such a small talent base, enterprises have begun to ask what they can do to ensure that they can secure the skillsets they need. If you're looking at hiring a Data Scientist, there are a few key Do's and Don'ts that you need to bear in mind:THE DO'SCreate A Clear Career PathIn most companies, a career path is defined. Usually you grow from junior to senior to manager etc. However, Data Scientists often like to become experts rather than moving up the traditional career ladder into people management roles. And, once a Data Scientists becomes an expert, they want to remain an expert. To do this, they need to keep up with the latest tools and data systems and continually improve. That's why it's important that you put in place a clear career path that suits the Data Scientists. In addition to the possibility of leading teams on projects, businesses should provide opportunities for financial progression that reflect growing skillsets in addition to increased responsibilities. 
Let Them Be Inventive One of the biggest turn-offs for Data Scientists is lack of opportunities to try new techniques and technologies. Data Scientists can get bored easily if their tasks are not challenging enough. They want to work on a company's most important and challenging functions and feel as though they are making an impact. If they are asked to spend their time on performing the same tasks all the time, they often feel under-utilised. Providing forward-looking projects, with innovative technologies, gives Data Scientists the opportunity to reinvent the way the company benefits from their Data.Provide Opportunities To Discover As part of their attitude of constant improvement, Data Scientists often feel that attending conferences or meet-ups helps them become better at their role. Not only are these a chance for them to meet with their peers and exchange their Data Science knowledge, they can also discover new algorithms and methodologies that could be of benefit to your business. Businesses that allow the time and budget for their team to attend these are seen as much more attractive prospects for potential employees in a competitive market. 
Give them the freedom they needData Scientists are efficient workers who can both collaborate and work independently. Because of this, they expect their employers to trust that they will get the job done without feeling micro-managed. By offering flexible working, be it flexi-hours or working from home options, enterprises can make themselves a much more appealing place to work. THE DON'TSHire The Wrong SkillsetAs many companies begin to introduce Data teams into their business, they can often attempt to hire for the wrong job. Generally, this will be because they automatically jump to wanting to hire a Data Scientist, but actually need a different role placed first. For example; a company may be looking to hire a Machine Learning specialist, but their data pipeline hasn't even been built yet. There are many talented candidates out there who want to work with the latest technology and solve problems in complex ways. But the reality is that a lot of businesses aren't ready for their capabilities yet. Before hiring, asses what skillsets you really need and be specific in your search. 
Undervalue Their Capabilities There are still a large number of organisations that do not value Data within their culture and Data professionals pick up on this incredibly quickly. If they feel that their work is under appreciated, and they know that there is high demand for what they do, they will not waste their time sticking around. Ask yourself how you see your Data team contributing to the company as a whole and make this clear within your organisation. Advanced Data Scientists don't want to work on dashboarding so make sure that their work will have an impact and explain how you see this happening during the interview process. Additionally, be aware of other financial implications that their hire may have. It's likely that they'll need a supporting Data Engineer to work with and, if they don't have access to one, they have another reason to look elsewhere. The Data Scientist market is a candidate-driven one and, as a result of this, businesses need to go the extra mile to ensure they get the best talent around. By offering a strong set of benefits, the opportunity to grow and progress, and an environment that values Data, enterprises can stand out amongst the crowd and attract the best Data Scientists on the market. If you're looking for support with your Data Science hiring process, get in touch with one of our expert consultants who will be able to advise you on the best way forward.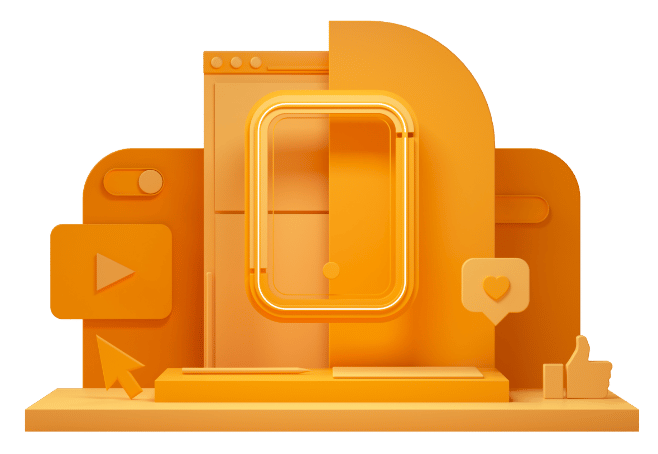 CAN'T FIND THE RIGHT OPPORTUNITY?
If you can't see what you're looking for right now, send us your CV anyway – we're always getting fresh new roles through the door.