Senior MLOps Engineer - Hybrid (London and other locations)
Up to £95,000 + BENEFITS
THE COMPANY
This is a brilliant opportunity to work as a Senior MLOps Engineer for an innovative tech company! They are looking to bring in a talented individual with strong engineering and recent MLOps experience to deploy models on a cloud system.
THE ROLE
As a Senior MLOps Engineer working in the team, you will have the following responsibilities:
Provide AI/ML environments to automate end-to-end data flows in AWS
Design and maintain platform services with CI/CD pipelines
Deploying APIs and packages
Keep up to date with the latest innovative technologies
Working closely with the Data Science team
Your Skills and Experience
The successful applicant will have the following skills and experience:
Strong skills in Python, AWS, Docker, Kubernetes and CI/CD pipelines
Preferred experience in working with large datasets
MSc or PhD from a strong university in a relevant field (Data Science, Mathematics, etc.)
Ideal engineering and then recent MLOps experience
Benefits
As a Senior MLOps Engineer, you will receive a salary of up to £95,000 (+ bonus and more…!)
How To Apply
Get in touch! Register your interest by sending your CV to Kiran Ramasamy via the Apply link on this page.

Six Top Tips for Hiring MLOps Professionals | Harnham US Recruitment post
Machine Learning Operations (MLOps) is a discipline that is rapidly growing within the Artificial Intelligence industry. The need for MLOps Engineers has been climbing and is predicted to be one of the most in-demand hires over the next fives years. Unfortunately, it can be extremely difficult to find individuals who are successful in these roles due to a known shortage of experienced professionals. If you're struggling to find top MLOps talent, here our top tips:Don't get Caught up on Job Titles Hiring Managers are frequently finding challenges identifying if someone is capable of performing as a high-level MLOps Engineer and this is typical if you base your search on candidates job titles. Since the MLOps field is younger than other, more common, fields in AI there are drastically fewer professionals with the title MLOps Engineer, with this title only emerging in the past couple of years. The key thing to look for are engineers who have proper tooling. For example, a Software or Data Engineer would usually have the needed tooling to easily transition into an MLOps Engineer role, but conceptually do need to understand the nuances of Data Science and Machine Learning. Hiring from the Bottom UpWhen a company starts to build out their MLOps function, it is currently very unlikely that they will be hiring seasoned executives given that the concepts of MLOps are much more recent. This person will much more likely be a hands-on specialist and the founding member of the function. This does not have to be seen as an obstacle, building out an MLOps function will require an individual who wants to work closely with data and, if you already have an executive who understands the value of building out this area, then there is always the option to hire a freelance MLOps Engineer to get things off the ground quickly. Make the Role and Responsibilities Crystal ClearOne of the biggest challenges is figuring out how and where MLOps sits within the organization. One of the obstacles candidates who want to pivot into an MLOps Engineer role face is the lack of clarity in the role and its responsibilities as a direct contribution from the lack of clarity at an organizational level, a problem most experienced with startups. The best way to combat this is to understand exactly how MLOps can benefit the organization and outline the exact needs an MLOps Engineer can satisfy by joining the team. Don't Assume an MLOps Engineer will stay foreverBuilding out an MLOps function can be extremely difficult if the person who created the infrastructure leaves and this is a major problem employers are facing in the field, particularly with the shortage of MLOps Engineers. It's critical to make sure everything an MLOps Engineer builds is documented for later use, person dependent and as reproducible as possible. Don't get Lost in Resumes As important as a good resume can be, for a crucial hire in a premature field what is most important is finding a candidate who has an architectural mindset and excellent tooling. This can be easily achieved if an interview process is tailored to test these two things. A great way to do that is by giving candidates hands-on tasks that are both realistic and simplified.Be Particular When It Comes to AdvertisingIt can be tempting to shy away from putting a safe title on a job description. Many people see it as risky to advertise a role as an MLOps Engineer because it can be intimidating to professionals who want to pivot into MLOps from other titles. Do away with Data Science Engineer, Machine Learning DevOps, and Software Engineer (MLOps). Keep it simple and advertise the role as what it is – an MLOps Engineer role. The candidates you want to attract will not shy away. If you're looking to build out your Data team or transition into an MLOPs career, Harnham can help. Take a look at our latest MLOps jobs or send me a message to find out more. 

Data Engineer Or Software Engineer: What Does Your Business Need? | Harnham US Recruitment post
We are in a time in which what we do with Data matters. Over the last few years, we have seen a rapid rise in the number of Data Scientists and Machine Learning Engineers as businesses look to find deeper insights and improve their strategies. But, without proper access to the right Data that has been processed and massaged, Data Scientists and Machine Learning Engineers would be unable to do their job properly.  So who are the people who work in the background and are responsible to make sure all of this works? The quick answer is Data Engineers!… or is it? In reality, there are two similar, yet different profiles who can help help a company achieve their Data-driven goals. Data Engineers When people think of Data Engineers, they think of people who make Data more accessible to others within an organization. Their responsibility is to make sure the end user of the Data, whether it be an Analyst, Data Scientist, or an executive, can get accurate Data from which the business can make insightful decisions. They are experts when it comes to data modeling, often working with SQL. Frequently, "modern" Data Engineers work with a number of tools including Spark, Kafka, and AWS (or any cloud provider), whilst some newer Databases/Data Warehouses include Mongo DB and Snowflake. Companies are choosing to leverage these technologies and update their stack because it allows Data teams to move at a much faster pace and be able to deliver results to their stakeholders.  An enterprise looking for a Data Engineer will need someone to focus more on their Data Warehouse and utilize their strong knowledge of querying information, whilst constantly working to ingest/process Data. Data Engineers also focus more on Data Flow and knowing how each Data sets works in collaboration with one another.   Software Engineers – DataSimilar to a Data Engineers, Software Engineers – Data ( who I will refer to as Software Data Engineers in this article) also build out Data Pipelines. These individuals might go by different names like Platform or Infrastructure Engineer. They have to be good with SQL and Data Modeling, working with similar technologies such as Spark, AWS, and Hadoop. What separates Software Data Engineers from Data Engineers is the necessity to look at things from a macro-level. They are responsible for building out the cluster manager and scheduler, the distributed cluster system, and implementing code to make things function faster and more efficiently. Software Data Engineers are also better programers. Frequently, they will work in Python, Java, Scala, and more recently, Golang. They also work with DevOps tools such as Docker, Kubernetes, or some sort of CI/CD tool like Jenkins. These skills are critical as Software Data Engineers are constantly testing and deploying new services to make systems more efficient.  This is important to understand, especially when incorporating Data Science and Machine Learning teams. If Data Scientists or Machine Learning Engineers do not have a strong Software Engineers in place to build their platforms, the models they build won't be fully maximized. They also have to be able to scale out systems as their platform grows in order to handle more Data, while finding ways to make improvements. Software Data Engineers will also be looking to work with Data Scientists and Machine Learning Engineers in order to understand the prerequisites of what is needed to support a Machine Learning model.  Which is right for your business? If you are looking for someone who can focus extensively on pulling Data from a Data source or API, before transforming or "massaging" the Data, and then moving it elsewhere, then you are looking for a Data Engineer. Quality Data Engineers will be really good at querying Data and Data Modeling and will also be good at working with Data Warehouses and using visualization tools like Tableau or Looker.  If you need someone who can wear multiple hats and build highly scalable and distributed systems, you are looking for a Software Data Engineer. It's more common to see this role in smaller companies and teams, since Hiring Managers often need someone who can do multiple tasks due to budget constraints and the need for a leaner team. They will also be better coders and have some experience working with DevOps tools. Although they might be able to do more than a Data Engineer, Software Data Engineers may not be as strong when it comes to the nitty gritty parts of Data Engineering, in particular querying Data and working within a Data Warehouse. It is always a challenge knowing which type of job to recruit for. It is not uncommon to see job posts where companies advertise that they are looking for a Data Engineer, but in reality are looking for a Software Data Engineer or Machine Learning Platform Engineer. In order to bring the right candidates to your door, it is crucial to have an understanding of what responsibilities you are looking to be fulfilled.That's not to say a Data Engineer can't work with Docker or Kubernetes. Engineers are working in a time where they need to become proficient with multiple tools and be constantly honing their skills to keep up with the competition. However, it is this demand to keep up with the latest tech trends and choices that makes finding the right candidate difficult. Hiring Managers need to identify which skills are essential for the role from the start, and which can be easily picked up on the job. Hiring teams should focus on an individual's past experience and the projects they have worked on, rather than looking at their previous job titles. If you're looking to hire a Data Engineer or a Software Data Engineer, or to find a new role in this area, we may be able to help. Take a look at our latest opportunities or get in touch if you have any questions. 

Get Ahead of the Curve with MLOps
Every business is at a different place in their data journey.
For businesses who want to improve and scale their business much faster, there is an emerging profession within the data industry that is already being led by Big Tech and tech startups. Enter Machine Learning Operations (MLOps).
You may already have someone on your team who is working within the parameters of what this role can do for your business, but what if you structured your data team with a professional dedicated to the infrastructure that makes your business run more smoothly?
But before you can employ or even search for someone with such a specific skill set, it's important to understand who you should be looking for, what they should be able to do, and how their efforts interact with your data team.
What's driving the increase of MLOps for businesses?
When you know the right terminology to find the right person for the right role, that is when you can be confident in ensuring the infrastructure is being laid by those who understand its intricacies. As an emerging profession, one of the main trends we've seen is that of bringing on more Data Specialists in the last few years who can write high-level production code into production. Even pre-pandemic, organizations were hiring PhDs and master's degree professionals with commercial experience who wrote these high-level algorithms that could identify unique segments of the market.
Regardless of the industry, there was a central question that evolved, which asked, "How do we scale from here"? and "How do we create a data platform that is able to go from 0 to 1"? But asking the question, how do we scale wasn't the whole question when it came to this area of Machine Learning Operations (MLOps). If you flip the acronym and consider that all businesses have an internal operations department that is responsible for ensuring best practices, then it becomes Operations of Machine Learning. Then, from there, determining best practices to enable your business to scale faster ensures you're more able to keep up with the competition.
Five Best PracticesMLOps is often labeled incorrectly
This is not a one-size-fits-all role and requires someone with deep knowledge of Python, Engineering, and Computer Science, and has worked in a business that has scaled.
Deep knowledge of Python.
Have experience bringing a company to scale.
Create a machine learning platform that when new data comes in there is a change in the market, a change in product, a change in whatever your type of data is you have the infrastructure to scale something quickly.
Ensure you have the right machine learning platform, or it will be difficult to get the most out of your Data.
Make sure your Data is accurate and strong so your MLOps Engineers can get the most out of it.
MLOps Engineers should be excellent with Python, own the engineering side, and understand how all the pieces fit together and be able to create, maintain, and deploy the models. Companies are trying to get there, but so many of the hires for a field this new are first hires. Businesses need someone who understands the intricacies of the engineering of these platforms.
It's important for businesses to understand what they're looking for because even if you don't have anyone with the title of MLOps on staff, you most likely have someone who is doing the role already regardless of title. Your goal, whether you realize it or not, is make your ingest Data faster, so it can be more usable, and you can learn more from it.
Deciding Between MLOps and Machine Learning? This May Help.
There are two sides to every opportunity and MLOps is no different. If you're interested in seeing how your work directly impacts and affects the business, then MLOps may be the role for you. When you're this specialized, there is increased visibility, increased monetary value, and though it may not be as creative as other endeavors within the Data team, you're where the buck stops when it comes to ensuring the algorithms and Data work together to move the business forward.
A quick example: Imagine you are part of a team working to get a book written and in stores. The author is the Data Scientist who researches, writes, and creates. The Data or Software Engineer is the Editor who makes sure everything is clean before it goes out the door. The MLOps Engineer is the Publisher who gets the book into stores so readers can find and read it. A book isn't much to good to someone if it's not where they can access it. Same goes for Data. The Data Scientist, Engineers, and MLOps work together to scale the business each in their specific role.
Companies committed to tech whether a tech startup, Big Tech, or a business that knows it needs tech to stay competitive also know that adding MLOps to their Data strategy is an absolute must to stay on the cutting edge.
If you're interested in MLOps, ML Engineering, Data Engineering, or Data Science just to name a few, Harnham may have a role for you. Being on the cutting edge of emerging Data industry trends is our specialty.
Check out our latest MLOps jobs or contact one of our expert consultants to learn more.
For our West Coast Team, contact us at (415) 614 - 4999 or send an email to sanfraninfo@harnham.com.
For our Arizona Team, contact us at (602) 562 7011 or send an email to phoenixinfo@harnham.com.
For our Mid-West and East Coast teams contact us at (212) 796-6070 or send an email to newyorkinfo@harnham.com.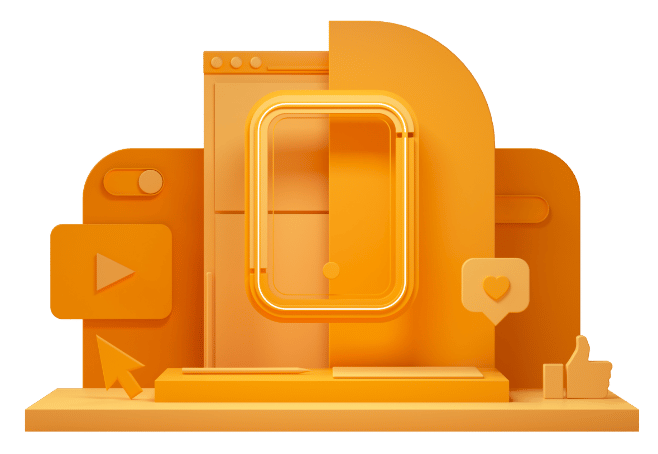 CAN'T FIND THE RIGHT OPPORTUNITY?
If you can't see what you're looking for right now, send us your CV anyway – we're always getting fresh new roles through the door.