Senior Implementation Specialist
SENIOR IMPLEMENTATION SPECIALIST
£45,000 - £55,000 + BONUS
LONDON - 3 DAYS IN OFFICE
Are you an implementation specialist? This company needs you!
THE COMPANY
One of the biggest UK airlines is looking to expand its Digital Analytics team after bouncing back post-pandemic.
THE ROLE
The core focus is all things implementation - including server-side tagging and implementing tags on the new website across all customer journeys. It's a very hands-on role, so you'll be expected to jump straight in.
SKILLS + EXPERIENCE
Expert-level Adobe Analytics skills
Adobe Launch experience
Strong experience with Ensighten or similar tools
Adobe Experience Platform knowledge advantageous
HOW TO APPLY
If this sounds like the role for you, swiftly send over your CV to Izzi at Harnham by using the link below.
KEY TERMS
IBM, Coremetrics, Google Analytics, GA, Omniture, SiteCatalyst, Adobe Analytics, Analyst, Web, Digital, Online, Website, Financial Services, Finance, A/B, Test, Split, Multivariate, MVT, Tracking, Code, Tagging, Tags, Insight, Client, Agency, Management, Strategy, CRO, Conversion, Optimisation, Optimizely, Test and Target, Adobe Target, Maxymiser, VWO, Visual Website Optimiser, Tag Manager, Tag-manager, Tagging, Tag Management, Set Up Tags, Manage Tags, Manage Tagging, Managing Tags, Managing Tagging, Setting Up Tags, Analytics Tracking, Implement Tags, Implement Tagging, Tagging Implementation, Tag Implementation, Tracking Implementation, Analytics Implementation

How to Succeed in Self-Service BI | Harnham Recruitment post
Business Intelligence, along with Business Analytics and Big Data, is one of the terms often associated with decision-making processes in organisations.  However, there is little discussion around the importance of what skills decision makers in your organisation need to use the technology efficiently. In recent years, the development of user-friendly tools for BI processes, Self-Service BI are increasing. Self-Service BI is an approach to BI where anyone in an organisation can collect and organise data for analysis without the assistance of data specialists. As a result of this, many businesses have invested in comprehensive storage and information processing tools. However, many are beginning to find that they are not able to realise the gains of these investments as they were expecting, may often due to underestimating the difficulties of introducing these systems into the current processes and transforming existing knowledge into actual actions and decisions. In a worst-case scenario, if left unplanned, Self Service BI can sabotage your successful BI deployment by cutting mass user adoption, impairing query performance, failing to reduce report backlogs, and increasing confusion over the "single truth". To prevent this from happening, here are our top three tips for ensuring the right implementation of SSBI in your company:UNDERSTAND YOUR USERS' NEEDSThere are three major user areas for analytics tools: strategic, tactical and operational. The strategic users make few, but important decisions. The tactical users make many decisions during a week and need updated information daily. Operational users are often closest to the customer, and this group needs data in its own applications in order to carry out a large number of requests and transactions. Understanding the different needs of each group is necessary to know what information should be available at each given frequency to help scale the BI solution. HARNESS THE POWER OF ADVANCED USERSTo ensure a successful BI deployment, utilising advanced users is key. Self-service BI is not a one-size fits all approach. Casual users usually don't have the time to learn the tool and will often reach out to 'Power Users' to create what they need. Hence, these users can become the go-to resource for creating ad-hoc views of data. Power Users are the ideal advocates for your business' self-service BI implementation and should be able to help spur user adoption. UPGRADE INTERNAL COMPETENCIES Our final tip for a successful implementation is to communicate the new tool thoroughly to the users. It is highly unlikely that employees who have not been involved in the actual development project will immediately understand what the tool should be used for, who needs it, and what it should replace.By upgrading internal competencies, you can avoid becoming dependent on external assistance. Establishing a cross-organizational BI competence centre of 5-10 members, who meet regularly to share their experiences will help drives and prioritise future use of the tool. The added benefit of a successful implementation is that it will generate new ideas from users for how the organisation can use data to make better decisions.If you have the skillset to implement Business Intelligence solutions, we may have a role for you. Take a look at our latest opportunities or get in contact with our team. 

How Programmatic Is Revolutionising Advertising | Harnham Recruitment post
With consumerism on the rise, and a drastic shift away from traditional avenues of advertising, the use of Digital Marketing and the demand for business to become more technically 'savvy' is continuously increasing. The extent of different digital media channels in the advertising space, as well as the recent evolution of approaches such as Programmatic Advertising, has caused confusion as to which approach is the best for businesses to adopt and for well versed Digital Marketers to reflect on what their next career step should be. Irrespective, Programmatic is such a buzzword within the market at present and is widely predicted to become the future of display advertising. Despite this, many have a lack of understanding as to what it actually is. Whether you are looking for a career change or to embed Programmatic into your marketing strategy, here are some considerations:
Defining Programmatic Programmatic advertising is the automated process of bidding for advertising inventory to allow for the opportunity to display a relevant advert to the desired consumer in real time. At a basic level, parties from the 'supply' side of programmatic will sell an impression referred to as 'audience 'inventory' through a Supply Side Platform. Facilitated by the ad exchange, such inventory is shared with advertisers who have submitted their desired audience preference through a Demand Side Platform.Within this online, automated marketplace, all advertisers will bid within the auction and the highest 'bidder' will then win each impression. The advertiser, typically a media agency or in house team of specialists, will begin to target users through Programmatic Ads that can be online or Out Of Home (OOH).
Redefining your advertising strategy With pre-existing modes of marketing such as, newspapers, radio, TV and, more recently, social media and paid search; it is worth considering the additional ways in which Programmatic advertising can benefit your business.Rather than utilising Data-driven 'trial and testing' methods to assess what will attract audiences to your site, Programmatic advertising uses a personalised approach by only targeting users who have expressed an interest in specific products or services. The automated process of identifying target users enables this to be a lot less manual than traditional modes of advertising. As a result, this will save your business time and unnecessary resources dedicated to Predictive Analysis, which will particularly benefit smaller businesses who may have a limited marketing budget. Programmatic advertising is also not just limited to online. The development of OOH has revolutionised the power, audience reach and impact of this long-standing method of advertising, allowing it to "bring data into the physical world" on a mass scale. As well as delivering a single ad to the right user at the best time, Programmatic advertising can enable your business to target hundreds of relevant consumers based on their online activity and location. This form of audience targeting is still incredibly new to the marketplace and is continuing to expand. By 2021, it is anticipated that Programmatic will further bridge the gap between digital and offline media by programmatically purchasing tv adverts; representing approximately one third of global ad revenue.
The future of advertising careersIf you are looking for a long-term career within advertising, Programmatic is a great route to gain exposure within, given that it already dominates the industry, and looks set to continue to. Due to such high demand and the lack of quality candidates within the market, Programmatic specialists are incredibly desired and retained by employers. As such, businesses are consistently searching for more talent within their team. Once onboard, they often invest heavily in training, personal development and internal progression. There is often a misconception that Programmatic is not scientific, however, specialists often sit in Data teams and utilise Analytics software or Data Visualisation tools daily; extracting and manipulating Data. Server-side scripting is also a huge part of the role; if an ad is not displaying on a site suitably, the Programmatic team will be required to dive into the JavaScript or HTML code to troubleshoot the issue. So, if you are looking for a Data-led vertical of advertising, Programmatic is a great career path. However, the supply and demand side are kept very separate due to the difference in tools utilised. Transitioning between the two can be incredibly problematic, especially further into your career so, if you are looking into a specific route, make sure you are making an informed decision. If Programmatic sales, inventory analysis and yield optimisation are appealing, the publisher side could be a great route. Alternatively, if setting up and monitoring campaigns or segmenting audience Data is of interest, I would advise starting agency side.Whether you're looking to venture into a new aspect of digital media or require specialist talent within your team, we can help.Take a look at our latest opportunities or get in touch with myself at francescaharris@harnham.com to find out more.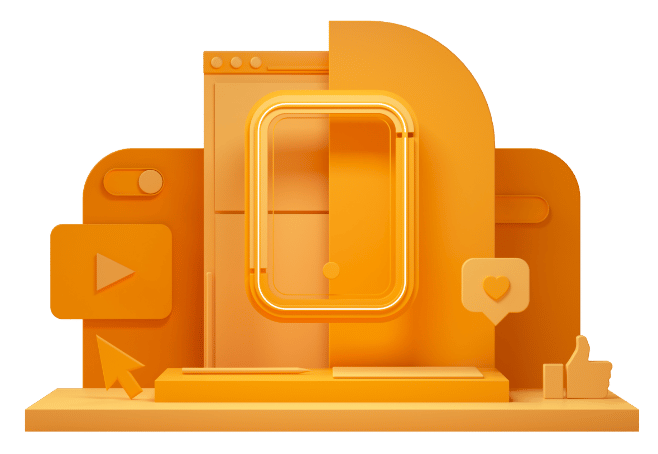 CAN'T FIND THE RIGHT OPPORTUNITY?
If you can't see what you're looking for right now, send us your CV anyway – we're always getting fresh new roles through the door.