Senior Front-End Developer
Front-End Developer
Up to £90,000
Hybrid Working
A self-sufficient start-up is looking for a front-end developer to help build out their team. The company specialises in business models, transportation, and mapping. This role will be a steppingstone into a bigger leadership role.
Responsibilities:
Collaborate with the design and development teams to create compelling and intuitive data visualizations using modern web technologies.
Translate complex data and analytical requirements into interactive visualizations that effectively communicate insights.
Develop and maintain reusable front-end components and libraries for data visualization.
Optimize the performance and responsiveness of data visualizations to ensure a smooth user experience.
Skills/Experience:
Experience with React, Typescript and JavaScript
Experience with Data Visualisation tools like WebGL/D3.Js
Experience in a Mapping environment
Experience working in a small company is preferable.
Salary/Benefits:
This role offers up to £90,000 in salary
They require 2 days a week in their London Office
Interview Process:
Screening Chat
Technical interview around React and Data Visualisation
Sign Off Chat
Offer!!!
GET IN TOUCH! If you are interested in this role, please send you CV

Can Data & Analytics Help E-commerce's Slow Decline? | Harnham US Recruitment
Recently, we have started to see some worrying downward trends for e-commerce. Will they continue? It's hard to say. We won't see final numbers for holiday shopping until 2022. What we do know is Data Analytics can help with reversing the trend. Is E-Commerce Struggling?We saw something odd in 2021. While still down 28% from 2019 pre-pandemic levels, the number of in-store Black Friday shoppers increased 48% from 2020. When looking at the holiday season as a whole, in-store shopping will only be down 10-15% from the holiday season in 2019. Remember, 2019's Black Friday was still pre-pandemic.Online spending is seeing a corresponding dip. Adobe Digital Economy Index tallied up online Black Friday spending for 2021 to be $8.9 billion. This is lower than Adobe's expectations of $9.2 billion. This number is also down from last year's spending of $9 billion. This is the first time online holiday spending has ever seen a reversal of continuous growth. Why is E-Commerce Slowing Down?What is causing the large increase in in-store shoppers and the dip in online spending? It's still a little hard to pinpoint the exact cause. But it seems to be clear that the potential shipping delays are fueling the trend. After all, who wants to risk their gifts getting stuck somewhere in the mail for weeks?The supply chain problems have been very well-publicized. Concerns over how these issues will play out for the customer seems to have lowered their enthusiasm for online shopping. Shoppers want the certainty of the brick and mortar shop over the e-commerce world – even if that means fewer options.On top of all of this, collecting Data on customers is harder than ever. Customers want to opt-in on tracking. You cannot send emails that qualify as spam, or you risk legal action.The Data from customers is important for creating a good customer experience. This is what keeps customers coming back. With sufficient Data, you can cater to their wants or needs and create rewards for shopping behavior. Without it, businesses are a little lost.Digital Analytics Solutions for Supply Chain DisruptionsA while back we wrote an article about how Digital Analytics can help with the disruption in the supply chain. Surviving supply chain disruptions all comes down to resiliency and flexibility. Being able to make rapid decisions will help move things along. Digital Analytics helps businesses make those fast decisions. Here are six other solutions to supply chain disruptions with advanced analytics. More details about each point can be found in our previous article.Support your workforce and put people first  Leverage data to improve visibilityRapid generation of insightsBe flexibleBe able to identify critical needsCollaborate in the cloudThe Changing World of Data AnalyticsWhat about the changes in the way we collect consumer data? As Forbes put it, we need to prepare for a "cookie-less" world. This will mean doing more with less Data. We used to be able to track visitors' behavior on websites using cookies. This is now controversial as more and more consumers are question the ethics of violating their online privacy. Clearly, the way we collect the Data will have to change. We will start to see more first-party Data through a value exchange. Customers will need incentives and value in exchange for providing their Data. For some customers, simply asking for consent is enough for them to trust companies with their Data. We might have to accept little or no Data from other customers.The answer isn't to go back to the stone age. Advanced Analytics is popping up to predict behavior based on limited information. Predictive Modelling, Machine Learning, and AI all help predict what customers want. This is the key to doing more with less.It might also be time for businesses to start building their own Digital Footprint. This will allow them to target prospective customers using relevant content. We have seen the rise in the last year of self-service Data Analytics. With the power of their Data in their hands, businesses can make the decisions that make the most sense for their customers. After all, they know their customers best.If you're interested in Consumer Insight, Decision Science, Machine Learning, or Robotics just to name a few, Harnham may have a role for you. Check out our latest Advanced Analytics jobs or contact one of our expert consultants to learn more.  For our West Coast Team, contact us at (415) 614 – 4999 or send an email to sanfraninfo@harnham.com.  For our Arizona Team, contact us at (602) 562 7011 or send an email to phoenixinfo@harnham.com. For our Mid-West and East Coast teams contact us at  (212) 796-6070 or send an email to newyorkinfo@harnham.com.  

The State of Data Recruitment in the Netherlands
The data market in the Netherlands is already significant.
However, it's expected to grow even larger over the next decade. Alongside this growth, Harnham's role in the Netherlands is also expanding—so much so, that we're planning on opening a local office in the region in the coming months.
With this in mind, we thought we'd take a step back to reflect on how the region's data recruitment market has evolved over the past year and touch on what's expected for the rest of 2023.
Trend #1: An Emphasis on Cloud Tech Stacks
While there are plenty of job seekers in the current market, there are also lots of companies looking to make hires. Because of this, we are expecting to encounter a very competitive and fast-paced first quarter for 2023.
In the business intelligence market specifically, we're seeing companies invest more time and resources into developing their cloud platform tech stacks. This trend is becoming increasingly apparent in both job postings and through our client interactions.
In our experience, bigger companies typically prefer to use a Microsoft heavy stack such as Azure, whereas the smaller scale companies and start-ups lean towards Google and Amazon platforms such as AWS or Google Cloud.
Trend #2: Increased Demand for Analytics Engineers
When it comes to available positions, we're seeing an increasing demand for analytics engineers, a trend that has exploded in the UK over the last 12-18 months and is now being emulated in the Netherlands.
Essentially, companies are seeking someone with a blended skill set, who has the ability to build out and operate a platform, and then take that data and translate it in a way that makes sense to key stakeholders in the business.
The fusion of the different skill sets that are required for these roles can make them challenging to recruit for. Typically, candidates are more experienced in either engineering or data—not both.
Trend #3: More English-Speakers
Over the past year, we have seen many companies shift from seeking Dutch-speaking candidates to operating almost exclusively in English. Some companies have even translated their whole website into English.
However, this shift to English hasn't necessarily been a choice. Many companies have made the switch to English simply because it's been too difficult to find local talent. Many Dutch natives are seeking contract or freelance work over permanent roles because of their flexibility and higher pay.
While Dutch talent is growing scarce, English-speaking candidates are becoming easier to find, largely because of the tax advantage known as the 30% ruling that gives foreign workers a 30 per cent tax benefit for five years. This has increased the supply of international candidates across the Netherlands, which has further incentivised local professionals to look elsewhere.
Trend #4: Employees Want a Hybrid Model
The pandemic made working from home the norm, but more recently, candidates are finding themselves less receptive to remote working and instead craving in-office opportunities. This is because many people have experienced feelings of isolation and a lack of productivity while working fully remote.
However, some smaller organisations that we work with are still opted for an almost fully remote model, for various reasons such as cost savings, etc. And these companies that are mostly remote are finding it challenging to source talent.
What's on the Horizon?
While no one has a crystal ball, economic experts anticipate that the Netherlands will experience a lighter recession that's unlikely to hamper the data market's growth. In fact, it is still forecast to expand.
The travel industry in particular is projected to do well in 2023. It's experiencing a recovery post-COVID, so we could potentially see an influx in available data jobs with travel companies like hotel chains and online booking websites.
As mentioned, we are expecting to see many companies finally making steps into analytics. We even have clients that have been operating for over a hundred years and are now dipping their toes into the analytics space – an indication that the Dutch market is maturing when it comes to companies seeing the value of data.
Of course, these modernisations are often accompanied by skeptics. When companies have employees who have never made decisions based on data and are reluctant to do so, a consultative approach is required to encourage a mindset shift.
If you are interested in pursuing a data career in the Netherlands or are planning to expand your team, this is an ideal time to explore your options. Harnham is opening an office in Amsterdam and will be on the ground for face-to-face consultations. Get in touch with Ross Henderson to book a meeting.

When to Hire a Permanent versus Contract Employee
Running a successful business is all about smart resourcing.
In other words, it's important to have expertise on tap, without being over-resourced with more employees than work to do. Businesses ultimately want to build a team of flexible and skilled individuals whilst also always having workers available for more general tasks.
When should a business hire a permanent employee, and when does it make sense to bring in a contractor?
What suits one organisation won't necessarily work for another, and a business's needs can change over time for a plethora of reasons – such as the types of projects on the go, budget restraints, and time scales. There are HR, technical, and financial implications on both sides for employees to consider, so which is the right choice for your business?
Here's a look at what to consider when debating between hiring a permanent versus contract employee.
Putting more in to get more back
Permanent employees are no doubt a larger investment for a business. Outside of salaries, there are numerous associated costs such as benefits, training, and support for career development. But as result, permanent employees tend to be invested in the growth and success of your company as well as 'bought into' your business values. This can translate to employees who are more likely to go above and beyond when completing their tasks. 
In contrast, contractors require far less of an investment in terms of time and resources. An example is the minimal amount of management required, as contractors are often experts in their field and will only need a brief outline before completing a task with minimal supervision. But because of this, and the nature of the work, contractors can arguably be less invested in your businesses' goals and mission and therefore may not be motivated to prioritise your work if they are doing several different jobs at the same time.
Long-term solution or quick win?
Organisations that are willing, and in a financial position, to invest in permanent employees will benefit from the building of a core group of very experienced professionals who are loyal and this is conducive to long-term growth and progress. However, if specialist skills are required and the resources are not available in-house, then companies may be better off outsourcing tasks – an option helpful for tight budgets and quick problem-solving.
Additionally, if an employer wants a candidate in position quickly – to fill the gap of a staff member leaving or for an urgent project – contractors are far more readily available than their permanent counterparts, due to the lack of, or shorter, notice periods. Contracts can be as short or as long as is needed and can be easily extended at short notice.
However, the nature of contracting means that a particularly excellent candidate might not be available the next time you need them, so you may decide that you are better off bringing those resources in-house full-time.
Expertise demands
The choice between a permanent versus contract employee will also depend on the type of experience that an organisation requires. If a company is looking to expand its offering, by enhancing in-house expertise or adding another string to its bow, investing in a highly skilled permanent employee who has built years of experience and is committed to the growth of the company, is likely to better fit the bill.
However, for a very specific or niche project, employing a permanent staff member might not be appropriate or make financial sense. Contractors tend to have a very precise set of skills, such as being highly adaptable as a result of working in numerous scenarios, navigating pressures, and needing to make an immediate impact.
Whilst contractors have been adding varied experiences to their portfolio, permanent employees may have been busy building skills from being with an organisation throughout several yearly cycles of work and encountering seasonal trends. Don't forget there are plenty of financial factors to weigh up as well, such as expensive day rates and navigating the revolving door of IR35 rules, versus expensive employee benefits and complex PAYE systems.
Ultimately, the decision between a permanent versus contract employee will likely depend on whether your business has clients and workloads that change drastically on a month-by-month basis or has a steady, predictable stream of work.
One thing is for sure – with working from home and digital nomadism on the rise, contracts are becoming an increasingly popular option for candidates. Whether that's a trend that employers will follow – only time will tell.
Interested in hiring a data contractor for an upcoming project or expanding your team with a permanent data professional? Our expert team knows the market inside out, and how to reach the best talent out there, get in touch today.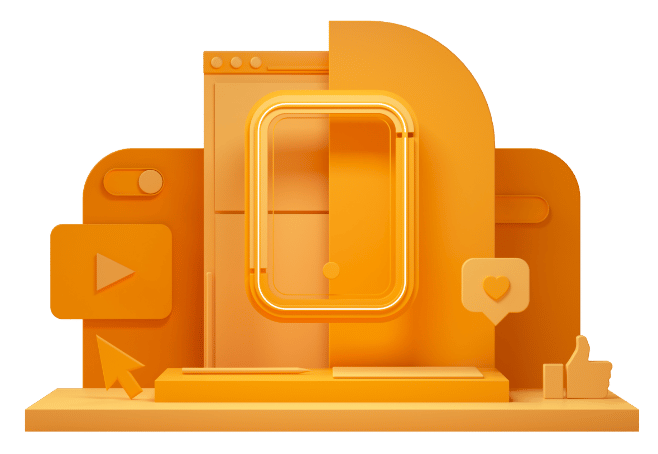 CAN'T FIND THE RIGHT OPPORTUNITY?
If you can't see what you're looking for right now, send us your CV anyway – we're always getting fresh new roles through the door.