Senior Fraud Data Analyst
SENIOR FRAUD DATA ANALYST
LONDON
UP TO £49,000
THE COMPANY
Join a leading internal bank and use analytics to fight fraud and be part of exciting global fraud initiatives!
THE ROLE
Analysing large sets of data to understand trends and drive fraud strategy
Develop and implement tactical fraud initiatives in order to mitigate prevailing fraud trends- large-scale projects across Europe
Extracting and analysing data using SQL, SAS and python and amend/tuning rules
Make recommendations surrounding operational policy and procedure changes
REQUIREMENTS
Experience working in a risk/ fraud analytics-related role within financial services or bank
Confident using SQL, SAS or python for data analysis
BENEFITS
Hybrid working
competitive benefits
HOW TO APPLY
Apply below or send over your CV

Data Engineer Or Software Engineer: What Does Your Business Need? | Harnham US Recruitment post
We are in a time in which what we do with Data matters. Over the last few years, we have seen a rapid rise in the number of Data Scientists and Machine Learning Engineers as businesses look to find deeper insights and improve their strategies. But, without proper access to the right Data that has been processed and massaged, Data Scientists and Machine Learning Engineers would be unable to do their job properly.  So who are the people who work in the background and are responsible to make sure all of this works? The quick answer is Data Engineers!… or is it? In reality, there are two similar, yet different profiles who can help help a company achieve their Data-driven goals. Data Engineers When people think of Data Engineers, they think of people who make Data more accessible to others within an organization. Their responsibility is to make sure the end user of the Data, whether it be an Analyst, Data Scientist, or an executive, can get accurate Data from which the business can make insightful decisions. They are experts when it comes to data modeling, often working with SQL. Frequently, "modern" Data Engineers work with a number of tools including Spark, Kafka, and AWS (or any cloud provider), whilst some newer Databases/Data Warehouses include Mongo DB and Snowflake. Companies are choosing to leverage these technologies and update their stack because it allows Data teams to move at a much faster pace and be able to deliver results to their stakeholders.  An enterprise looking for a Data Engineer will need someone to focus more on their Data Warehouse and utilize their strong knowledge of querying information, whilst constantly working to ingest/process Data. Data Engineers also focus more on Data Flow and knowing how each Data sets works in collaboration with one another.   Software Engineers – DataSimilar to a Data Engineers, Software Engineers – Data ( who I will refer to as Software Data Engineers in this article) also build out Data Pipelines. These individuals might go by different names like Platform or Infrastructure Engineer. They have to be good with SQL and Data Modeling, working with similar technologies such as Spark, AWS, and Hadoop. What separates Software Data Engineers from Data Engineers is the necessity to look at things from a macro-level. They are responsible for building out the cluster manager and scheduler, the distributed cluster system, and implementing code to make things function faster and more efficiently. Software Data Engineers are also better programers. Frequently, they will work in Python, Java, Scala, and more recently, Golang. They also work with DevOps tools such as Docker, Kubernetes, or some sort of CI/CD tool like Jenkins. These skills are critical as Software Data Engineers are constantly testing and deploying new services to make systems more efficient.  This is important to understand, especially when incorporating Data Science and Machine Learning teams. If Data Scientists or Machine Learning Engineers do not have a strong Software Engineers in place to build their platforms, the models they build won't be fully maximized. They also have to be able to scale out systems as their platform grows in order to handle more Data, while finding ways to make improvements. Software Data Engineers will also be looking to work with Data Scientists and Machine Learning Engineers in order to understand the prerequisites of what is needed to support a Machine Learning model.  Which is right for your business? If you are looking for someone who can focus extensively on pulling Data from a Data source or API, before transforming or "massaging" the Data, and then moving it elsewhere, then you are looking for a Data Engineer. Quality Data Engineers will be really good at querying Data and Data Modeling and will also be good at working with Data Warehouses and using visualization tools like Tableau or Looker.  If you need someone who can wear multiple hats and build highly scalable and distributed systems, you are looking for a Software Data Engineer. It's more common to see this role in smaller companies and teams, since Hiring Managers often need someone who can do multiple tasks due to budget constraints and the need for a leaner team. They will also be better coders and have some experience working with DevOps tools. Although they might be able to do more than a Data Engineer, Software Data Engineers may not be as strong when it comes to the nitty gritty parts of Data Engineering, in particular querying Data and working within a Data Warehouse. It is always a challenge knowing which type of job to recruit for. It is not uncommon to see job posts where companies advertise that they are looking for a Data Engineer, but in reality are looking for a Software Data Engineer or Machine Learning Platform Engineer. In order to bring the right candidates to your door, it is crucial to have an understanding of what responsibilities you are looking to be fulfilled.That's not to say a Data Engineer can't work with Docker or Kubernetes. Engineers are working in a time where they need to become proficient with multiple tools and be constantly honing their skills to keep up with the competition. However, it is this demand to keep up with the latest tech trends and choices that makes finding the right candidate difficult. Hiring Managers need to identify which skills are essential for the role from the start, and which can be easily picked up on the job. Hiring teams should focus on an individual's past experience and the projects they have worked on, rather than looking at their previous job titles. If you're looking to hire a Data Engineer or a Software Data Engineer, or to find a new role in this area, we may be able to help. Take a look at our latest opportunities or get in touch if you have any questions. 

The Six Steps Of Data Governance | Harnham Recruitment post
The value that data analysis can provide to organisations is becoming increasingly clear. But with all the buzz around the endless ways that data can be used to revolutionise your business processes, it can be overwhelming to know where to start. Fundamentally, what you can do with your data and how useful it may be will hinge on its quality. This is the case no matter what data you may have, whether that be customer demographics or manufacturing inventories. High-quality data is also imperative for utilising exciting and innovative new technology such as Machine Learning and AI. It's all very well investing in tech to harness your data assets to, for example, better inform decision making, but you won't be able to glean any useful analysis if the data is full of gaps and inconsistencies. Many will be looking at this new tech and be tempted to run before they can walk. But building quality data sets and water-tight, long-lasting processes will form the foundation for any future developments and should not be overlooked. This is where Data Governance comes into its own.Data Governance (DG) is an effective step in improving your data and turning it into an invaluable asset. It has numerous definitions but according to Data Governance Institute (DGI), "Data Governance is the exercise of decision-making and authority for data-related matters."Essentially DG is the process of managing data during its life cycle. It ensures the availability, useability, integrity and security of your data, based on internal data standards and policies that control data usage. Good data governance is critical to success and is becoming increasingly more so as organisations face new data privacy regulations and rely on data analytics to help optimise operations and drive business decision-making. As Ted Friedman from Gartner said: 'Data is useful. High-quality, well-understood, auditable data is priceless.'Without DG, data inconsistencies in different systems across an organisation might not get resolved. This could complicate data integration efforts and create data integrity issues that affect the accuracy of business intelligence (BI) reporting and analytics applications.Data Governance programs can differ significantly, depending on their focus but they tend to follow a similar framework:Step 1: Define goals and understand the benefits The first step of developing a strategy should be to ensure that you have a comprehensive understanding of the process and what you would like the outcome to be.A strong Data Governance strategy relies on 'buy in' from everyone in the business. By stressing the importance of complying with the guidelines which you will later set, you will be helping to encourage broad participation and ensure that there is a concerted and collaborated effort to maintain high standards of data quality. Leaders must be able to comprehend the benefits themselves before communicating them to their team so it may be worth investing in training around the topic.Step 2: Analyse and assess the current dataThe next step is essentially sizing up the job at hand, to see where improvements might need to be made. Data should be assessed against multiple dimensions, such as the accuracy of key attributes, the completeness of all required attributes and timeliness of data. It may also be valuable to spend time analysing the root causes of inferior data quality.Sources of poor data quality can be broadly categorised into data entry, data processing, data integration, data conversion, and stale data (over time) but there may be other elements at play to be aware of.Step 3: Set out a roadmapYour data governance strategy will need a structure in which to function, which will also be key to measuring the progress and success of the program. Set clear, measurable, and specific goals – as the saying goes – you cannot control what you cannot measure. Plans should include timeframes, resources and any costs involved, as well as identifying the owners or custodians of data assets, the governance team, steering committee, and data stewards who will all be responsible for different elements. Including business leaders or owners in this step will ensure that programs remain business-centric.Step 4: Develop and plan the data governance programBuilding around the timeline outlined you can then drill down to the nitty-gritty. DG programs vary but usually include:Data mapping and classification – sorting data into systems and classifying them based on criteria.Business glossary – establishing a common set of definitions of business terms and concepts – helping to build a common vocabulary to ensure consistency.Data catalogue – collecting metadata and using it to create an indexed inventory of available data assets.Standardisation – developing polices, data standards and rules for data use to regulate proceduresStep 5: Implement the data governance programCommunicating the plan to your team may not be a one-step process and may require a long-term training schedule and regular check-ins. The important thing to realise is that DG is not a quick fix, it will take time to be implemented and fully embraced. It also may need tweaks as it goes along and as business objectives change. All DG strategies should start small and slowly build up over time – Rome wasn't built in a day after all. Step 6: Close the loopArguably the most important part of the process is being able to track your progress and checking in at periodic intervals to ensure that the data is consistent with the business goals and meets the data rules specified. Communicating the status to all stakeholders regularly will also help to ensure that a data quality discipline is maintained throughout.Looking for your next big role in Data & Analytics or need to source exceptional talent? Take a look at our latest Data Governance jobs or get in touch with one of our expert consultants to find out more. 

As Incidents Of Cybercrime Increase, How Can A Fraud Analyst Give Your Business Peace Of Mind?
Whilst it's true that cybercriminals are becoming more creative and sophisticated, as are analytical techniques and the experts that wield them. Fraud Analysts now have more techniques and reach than ever, and as incidents of cybercrime increase, this isn't an area that businesses should be scrimping on.
According to PwC's Global Economic Crime and Fraud Survey 2022, 46 per cent of organisations surveyed reported experiencing fraud or financial crime over the last 24 months and tech, media and telecommunications businesses appeared to have taken the brunt. Findings showed that nearly two-thirds of this group experienced some form of fraud, the highest incidence of any industry.
The ONS also recently released stats showing that fraud offences increased by 25 per cent in 2021 (to 4.5 million offences) compared with the year ending March 2020. Indeed, the proportion of these incidents that were cyber-related increased to 61 per cent up from 53 per cent.
The rise of cyber-fraud is a clear issue and for some businesses such as financial institutions, tackling this by using fraud teams made up of expert Fraud Analysts is the norm. But for others, it may not have been seen as a priority until recently. However, any business which has a growing number of online transactions will become a bigger target for fraudsters and would benefit from a team member able to help minimise the risk.
So, how can fraud analysts help?
Far from wanting to paint a bleak picture, while fraud techniques are evolving and improving, so are anti-fraud efforts. All risks associated with financial crime involve three kinds of countermeasures: identifying and authenticating the customer, monitoring and detecting transaction and behavioural anomalies, and responding to mitigate risks and issues. All of these are carried out by fraud experts, such as Fraud Analysts, armed with ever-evolving technologies and techniques. So, what exactly does a Fraud Analyst do?
Fraud Analysts will track and monitor transactions and activity, identify and trace any suspicious or high-risk transactions, determine if there is improper activity involved, and identify if there is any risk to the organisation or its customers. They are able to digest huge swathes of information and quickly and efficiently prioritise the data that's important in order to tell a story of fraud or no fraud.
To cope with the speed and scale of online commerce, new technologies such as Machine learning (ML) models have come to the fore. These models have the ability to simulate thousands of scenarios and take over the mundane tasks of sifting through swathes of data in a tiny percentage of the time it would take a human. The systems used by Fraud Analysts will vary based on the industry, but a common example is rule-based expert systems (RBESSs). A very simple implementation of artificial intelligence (AI) RBESSs are used to detect fraud by calculating a risk score based on users' behaviours, such as repeated log-in attempts or 'too-quick-for-being-human' operations. Based on the risk score, the rules deliver a final decision on each analysed transaction, therefore blocking it, accepting it, or putting it on hold for analyst's revision. The rules can be easily updated over time, or new rules can be inserted following specific needs to address new threats.
This method has proved very effective in mitigating fraud risks and discovering well-known fraud patterns. That said, rule-based fraud detection solutions have demonstrated that they can't always keep pace with the increasingly sophisticated techniques adopted by fraudsters, without regular updates and expert use.
Machines also cannot mimic human traits like intuition. People can detect if things aren't right even if they have not seen them before. It's an instinct not yet successfully trained into machines. Therefore, new trends are much better pursued by an analyst and then a machine can be trained to stop future occurrences. A well-implemented ML system will free up precious time for an analyst to perform these more productive tasks.
A non-stop process
So, your Fraud Analyst has now set up a new ML system to identify fraudulent activity and is also looking for new trends that fraudsters may be trying – now what? Fraud Analysts never sit still. Their job is not a one-time fix but one of constant evolution and refinement. Their role involves identifying weaknesses in systems and continually looking for opportunities for improvement, such as recommending anti-fraud processes to detect new patterns or new software tools to help with reporting. Their finger is always on the pulse of emerging developments and will ensure your company remains protected against current risks.
Not only is this aspect part of the job description, but it is also to some extent inherent to their nature. Fraud Analysts tend to be curious, have a strong attention to granular detail, as well as an inclination towards problem-solving. Leaving no stone unturned is part of their makeup. This analytical skillset will dig out any problems that are there – which will unfortunately then require you to fix them (sorry!) – but it is far better to be aware of any weaknesses now. The majority of companies only realise their shortcomings when it is already too late. Ultimately it is better to be safe than sorry.
A Fraud Analyst not only helps to protect businesses against creative cyber criminals but will also give owners reassurance as they look to grow and thrive unimpeded.
If you are looking for a complete recruitment solution across the breadth of Data & Analytics disciplines to build out a robust Data & Analytics function, get in touch with one of our expert consultants here.
Looking for a new role? Take a look at our latest Fraud Analyst jobs.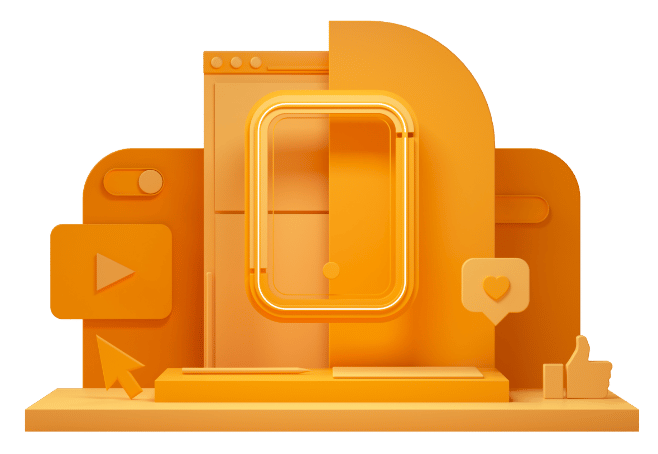 CAN'T FIND THE RIGHT OPPORTUNITY?
If you can't see what you're looking for right now, send us your CV anyway – we're always getting fresh new roles through the door.