Senior Financial Crime Management Consultant
Senior Financial Crime Consultant
London/ hybrid working
Up to £80,000
COMPANY
A leading consulting firm operating in many industries. This role will fall under the financial services line, creating innovative solutions for financial crime with various different clients.
ROLE
Work closely with clients across the financial service space, understanding the issues they are facing within financial crime and creating tailored solutions.
Working on interesting optimization/ implementation and enhancements projects across the fin crime domain- such as Transaction monitoring, sanction screening and risk assessment etc.
Designing and supporting the implementation of FC target operating models
Working closely with various stakeholders in the business such as analytics and product teams
REQUIREMENTS
At least 3 years of LOD1 or LOD2 Financial crime project experience
Experience of designing, implementing and testing a broad range of FC controls
Experience working in financial service/ consulting
BENEFITS
Very competitive salary and package
Flexible/ hybrid working
HOW TO APPLY
Apply below or send your CV

A Q&A With Dyson's Data Governance CDO | Harnham Recruitment post
Mridul Mathur is a skilled Senior Program Director with more than 15 years of experience working in businesses from Deutschebak to Dyson. He has a proven track record of successfully delivering large and complex cross-functional programs and building high performing teams from scratch. In last five years the main focus of his work has been in the area of Data Management to address the issues and challenges organisations have faced in the wake of various new regulations.
Data Management and Data Governance are hot topics at the moment. Do you feel that attitudes have changed towards the fields since the beginning of your career?It's been a very big shift. Going back to my involvement at Deutsche Bank around 2007, we were managing Data purely because we needed to create a Credit Risk position so that we could explain to the Bank of England and other regulators what we were doing. We didn't really look beyond that. But now, if you look at the industry, we want to use Data to not only calculate our Risk position but to derive value out of that Data.  It's something that can give a company a competitive advantage  one of those things that can significantly change a business. I personally feel that the turning point, not just for Deutsche Bank but for everybody was the market crash that happened in 2008. A lot of the company did not have Data Management skills, or the ability to bring the Data together to understand exposures. Those who had exposure against Lehman, for example, could not recover any of the money they lost. That was the big turning point for all of them, when they actually lost hundreds of millions of dollars' worth of revenue and loans overnight. They didn't have the right Data, in the right place, and it cost them.What major issues do you see successful Data Governance facing over the next 12 months?I think we're still going through a phase of understanding and internalizing the issue. By that I mean that we understand that our Data is important and how it can help us not only manage Risk but create value. But, when it comes to actually applying it, we are hamstrung by two things: One is that we haven't quite grasped the ways in which we can internalise that Data. We understand the value but the actual application is not really out there currently. Secondly, I think that in some places, we have too much activity. I've been in places where there have been competing Data agendas and competing Data Governance ideas. When people are not taking their organisational view and just looking to get ahead, it's hard to achieve any real success. If you were advising a company about to commence on a large Data Management transformation project, what advice would you give them?This links to the previous point really, and it's a bigger issue in large companies. You need to have a business approach to Data Governance, as well as the IP capabilities to deal with a project of that scale. And what you find sometimes is that multiple groups get together and they each have a different view of what good looks like. They end up not communicating throughout the organisation and properly aligning everybody's roles and responsibilities. These different agendas then end up causing issues because everyone has a different idea of what they want. We need to be able to plan across the organization to get the right agenda and get the right properties in place. Then you can start the work, as opposed to each team just working where they think the biggest problem lies first. What would you say are the biggest threats to a successful Data Management program?Obviously the above is one, but it leads to another which is really the lack of Senior Management sponsorship. If you don't get the right level of sponsorship, then you don't get the mandate to do what you need. This can cause huge delays and is definitely one of the biggest threats to your program being a success. In finance, you worked within a highly regulated industry. How have your approaches changed now that you're in a highly innovative, tech-driven environment?The approach is different. We do have challenges that others don't, but over and above, because we innovate and create things, there is an abundance of new information. Information protection and intellectual property protection is therefore at the top of the agenda. That drives the need for effective Data Governance and it really has to be at the forefront of the approach. Data breaches have caused widespread reputational damage to companies such as Facebook and Yahoo. Have you found that companies now view Data protection as central to their commercial performance?Absolutely. People realize that they not only need Data to do their business, but they also need to protect that Data. These breaches have resulted in a greater importance being given to this function and every year I see it moving closer to the center of the organisation. There are very few large organisations left that haven't recognized Data Protection as one of their formal functions.A lot of companies are now looking to build out their Data Protection teams from the ground up, starting with lower levels of analysts, but also management as well. It's becoming a much greater priority and these big breaches are one of the driving factors. What do you feel will be the most effective technical advancement within Data Management in 2019?I think, from a technological perspective, we still have some way to go with digital rights management. There's now one or two solutions that are supposed to be at Enterprise level, but they're not enough and they're still not joining the digital rights management side of things with the Big Data Loss Prevention side. So companies are having to rely on seeing this together with a combination of plugin software and various tools and technology. It's sticking around the edges of the edges of a fix, but it's not actually doing the job. I'd like to see these technologies develop because I think we're crying for some help in this area. What is the biggest risk to their Data that businesses should be aware of?Not knowing where to get hold of Data. It is just mind boggling to me, that there has not been a single company that I have been a part of where we started a program and we knew where to get all our Data from. Obviously we knew where most of it was,  but we didn't know where else it was and that what we were looking at was a comprehensive set of maps. It just continues to be the same at every business I have worked at.  What role does data governance have to play in protecting a business' intellectual property?It plays a huge role. Firstly, a company needs to be very clear on their Data policies. This means regularly training teams on the importance of this, much like you would with health and safety. By clearly defining and educating people on the dos and don'ts of data handling you can better protect your intellectual property. I think getting the policy framework right and implementing it using digital rights management is crucial and good Data Governance relies on this. When hiring for your teams, which traits or skills do you look for in candidates?There are two key parts; one is technical and the other non-technical. In my mind, it's less about the technical because, ultimately, I just want someone who knows how to use 'technology x'. They need to be able to make use of Data from a database, or be able to spot Data in an unstructured environment. But, for me, the most important skill is more of a characteristic: tenacity. I use the word tenacity because you have to put yourself out there. You have to ask people questions and you have to educate them. You can't assume that people just understand Data you're presenting them and you have to become their friends and learn to speak their language. It also really brings in the skill of being able to work with teams and across teams. Being a team player would absolutely be top of my list. Mridul spoke to Femi Akintoye, a Recruitment Consultant in our Data & Technology function. Take a look at our latest roles or get in touch with Femi.

Fighting Crime with Data: An Ethical Dilemma | Harnham Recruitment post
Can you be guilty of a crime you've yet to commit? That's the premise of Steven Spielberg's 2002 sci-fi thriller 'Minority Report'. But could it actually be closer to reality than you think.  As technology has advanced, law enforcement has had to adapt. With criminals utilising increasingly sophisticated methods to achieve their goals, our police forces have had to continuously evolve their approach in order to keep up.  New digital advances have refined crime-solving techniques to the point where they can even predict the likelihood of a specific crime occurring. But with our personal data at stake, where do we draw the line between privacy and public safety? 
Caught on Camera  The digital transformation has led to many breakthroughs over the past few decades, originating with fingerprint analysis, through to the advanced Machine Learning models now used to tackle Fraud and analyse Credit Risk.  With an estimated one camera per every 14 individuals in the UK, CCTV coverage is particularly dense. And, with the introduction of AI technologies, their use in solving crimes is likely to increase even further.  IC Realtime's Ella uses Computer Vision to analyse what is happening within a video. With the ability to recognise thousands of natural language queries, Ella can let users search footage for exactly what they're after; from specific vehicles, to clothes of a certain colour. With only the quality of CCTV cameras holding it back, we're likely to see technology like this become mainstream in the near future.  Some more widespread technologies, however, are already playing their part in solving crimes. Detectives are currently seeking audio recordings from an Amazon Echo thought to be active during an alleged murder. However, as with previous requests for encrypted phone data, debate continues around what duty tech companies have to their customer's privacy. 
Hotspots and Hunches Whilst Big Data has been used to help solve crime for a while, we've only seen it begin to play a preventive role over the past few years. By using Predictive Analytics tools such as HunchLab to counter crime, law enforcement services can: Direct resources to crime hotspots where they are most needed. Produce statistical evidence that can be shared with local and national-level politicians to help inform and shape policy.  Make informed requests for additional funding where necessary.  Research has shown that, in the UK, these tools have been able to predict crime around ten times more accurately than the police.  However, above and beyond the geographical and socioeconomic trends that define these predictions, advances in AI have progressed things even further.  Often, after a mass shooting, it is found that the perpetrators had spoken about their planned attack on social media. The size of the social landscape is far too big for authorities to monitor everyone, and often just scanning for keywords can be misleading. However, IBM's Watson can understand the sentiment of a post. This huge leap forward could be the answer to the sincere, and fair, policing of social media that we've yet to see.
Man vs Machine Whilst our social media posts may be in the public domain, the question remains about how much of our data are we willing to share in the name of public safety.  There is no doubt that advances in technology have left us vulnerable to new types of crime, from major data breaches, to new ways of cheating the taxman. So, there is an argument to be had that we need to surrender some privacy in order to protect ourselves as well as others. But who do we trust with that data? Humans are all susceptible to bias and AI inherits the biases of its creators. Take a program like Boulder, a Santa-esque prototype that analyses the behaviour of people in banks, determining who is 'good' and who is 'bad'. Whilst it can learn signs of what to look for, it's also making decisions based around how it's been taught 'bad' people might look or act. As such, is it any more trustworthy than an experienced security guard? If we ignore human bias, do we trust emotionless machines to make truly informed decisions? A study that applied Machine Learning to cases of bail found that the technology's recommendations would have resulted in 50% less reoffenders than the original judges' decisions. However, whilst the evidence suggests that this may be the way forward, it is unlikely that society will accept such an important, life-changing decision being made by a machine alone.  There is no black and white when it comes to how we use data to prevent and solve crime. As a society, we are continuously pushing the boundaries and determining how much technology should impact the way we govern ourselves. If you can balance ethics with the evolution of technology, we may have a role for you.  Take a look at our latest roles or contact one of our expert consultants to find out how we can help you. 

As Incidents Of Cybercrime Increase, How Can A Fraud Analyst Give Your Business Peace Of Mind?
Whilst it's true that cybercriminals are becoming more creative and sophisticated, as are analytical techniques and the experts that wield them. Fraud Analysts now have more techniques and reach than ever, and as incidents of cybercrime increase, this isn't an area that businesses should be scrimping on.
According to PwC's Global Economic Crime and Fraud Survey 2022, 46 per cent of organisations surveyed reported experiencing fraud or financial crime over the last 24 months and tech, media and telecommunications businesses appeared to have taken the brunt. Findings showed that nearly two-thirds of this group experienced some form of fraud, the highest incidence of any industry.
The ONS also recently released stats showing that fraud offences increased by 25 per cent in 2021 (to 4.5 million offences) compared with the year ending March 2020. Indeed, the proportion of these incidents that were cyber-related increased to 61 per cent up from 53 per cent.
The rise of cyber-fraud is a clear issue and for some businesses such as financial institutions, tackling this by using fraud teams made up of expert Fraud Analysts is the norm. But for others, it may not have been seen as a priority until recently. However, any business which has a growing number of online transactions will become a bigger target for fraudsters and would benefit from a team member able to help minimise the risk.
So, how can fraud analysts help?
Far from wanting to paint a bleak picture, while fraud techniques are evolving and improving, so are anti-fraud efforts. All risks associated with financial crime involve three kinds of countermeasures: identifying and authenticating the customer, monitoring and detecting transaction and behavioural anomalies, and responding to mitigate risks and issues. All of these are carried out by fraud experts, such as Fraud Analysts, armed with ever-evolving technologies and techniques. So, what exactly does a Fraud Analyst do?
Fraud Analysts will track and monitor transactions and activity, identify and trace any suspicious or high-risk transactions, determine if there is improper activity involved, and identify if there is any risk to the organisation or its customers. They are able to digest huge swathes of information and quickly and efficiently prioritise the data that's important in order to tell a story of fraud or no fraud.
To cope with the speed and scale of online commerce, new technologies such as Machine learning (ML) models have come to the fore. These models have the ability to simulate thousands of scenarios and take over the mundane tasks of sifting through swathes of data in a tiny percentage of the time it would take a human. The systems used by Fraud Analysts will vary based on the industry, but a common example is rule-based expert systems (RBESSs). A very simple implementation of artificial intelligence (AI) RBESSs are used to detect fraud by calculating a risk score based on users' behaviours, such as repeated log-in attempts or 'too-quick-for-being-human' operations. Based on the risk score, the rules deliver a final decision on each analysed transaction, therefore blocking it, accepting it, or putting it on hold for analyst's revision. The rules can be easily updated over time, or new rules can be inserted following specific needs to address new threats.
This method has proved very effective in mitigating fraud risks and discovering well-known fraud patterns. That said, rule-based fraud detection solutions have demonstrated that they can't always keep pace with the increasingly sophisticated techniques adopted by fraudsters, without regular updates and expert use.
Machines also cannot mimic human traits like intuition. People can detect if things aren't right even if they have not seen them before. It's an instinct not yet successfully trained into machines. Therefore, new trends are much better pursued by an analyst and then a machine can be trained to stop future occurrences. A well-implemented ML system will free up precious time for an analyst to perform these more productive tasks.
A non-stop process
So, your Fraud Analyst has now set up a new ML system to identify fraudulent activity and is also looking for new trends that fraudsters may be trying – now what? Fraud Analysts never sit still. Their job is not a one-time fix but one of constant evolution and refinement. Their role involves identifying weaknesses in systems and continually looking for opportunities for improvement, such as recommending anti-fraud processes to detect new patterns or new software tools to help with reporting. Their finger is always on the pulse of emerging developments and will ensure your company remains protected against current risks.
Not only is this aspect part of the job description, but it is also to some extent inherent to their nature. Fraud Analysts tend to be curious, have a strong attention to granular detail, as well as an inclination towards problem-solving. Leaving no stone unturned is part of their makeup. This analytical skillset will dig out any problems that are there – which will unfortunately then require you to fix them (sorry!) – but it is far better to be aware of any weaknesses now. The majority of companies only realise their shortcomings when it is already too late. Ultimately it is better to be safe than sorry.
A Fraud Analyst not only helps to protect businesses against creative cyber criminals but will also give owners reassurance as they look to grow and thrive unimpeded.
If you are looking for a complete recruitment solution across the breadth of Data & Analytics disciplines to build out a robust Data & Analytics function, get in touch with one of our expert consultants here.
Looking for a new role? Take a look at our latest Fraud Analyst jobs.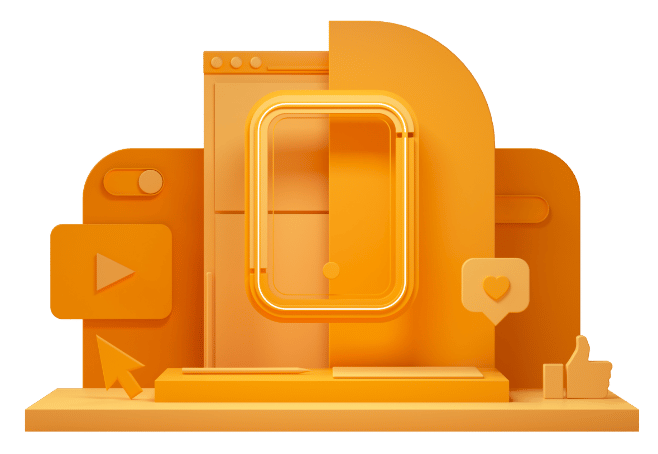 CAN'T FIND THE RIGHT OPPORTUNITY?
If you can't see what you're looking for right now, send us your CV anyway – we're always getting fresh new roles through the door.