Senior Credit Risk Consultant – 12 Month Contract
Nottingham / £600 - £625 day
Senior Credit Risk Consultant - 12 Month Contract
Building Society
Nottingham
£600-£625 per day inside IR35
A reputable building society committed to providing financial services that empower our members and communities, who take pride in their long-standing history and dedication to responsible lending practices. As we continue to grow, we are seeking a Senior Credit Risk Consultant to join our team on a 12-month contract basis.
As a Senior Credit Risk Consultant, you will play a pivotal role in the development and execution of credit risk mortgage strategies for the Building Society. You will collaborate closely with analysts, cross-functional teams and utilise your expertise in credit risk management to ensure sound lending practices, portfolio growth, and compliance with regulatory requirements.
Role & Responsibilities
Develop and enhance credit risk mortgage strategies to optimise portfolio performance
Work with analysts on credit data, economic trends, and market conditions to identify potential risks and opportunities
Collaborate with stakeholders to refine lending policies and guidelines
Conduct credit portfolio stress testing and scenario analysis
Monitor the performance of the mortgage portfolio and recommend adjustments as needed
Provide insights and recommendations for credit risk mitigation
Ensure compliance with regulatory requirements and industry best practices
Assist in the development of credit risk models and scorecards
Skills & Experiences
Extensive experience in mortgage strategies within retail banks
Strong analytical and quantitative skills, including proficiency in statistical analysis tools such as SAS
Knowledge of credit risk modelling techniques and methodologies
Familiarity with regulatory requirements and guidelines related to mortgage lending
Ability to work collaboratively in a team-oriented environment
Proven ability to manage multiple projects and priorities effectively
Benefits
£600-£625 per day inside IR35, 12 month contract, hybrid working
How to Apply
Register your interest by sending your CV to Lloyd Dunstall via the Apply link on this page
Credit Risk / Mortgages / Mortgages Strategy / Retail Banking / Building Society / SAS

CRM Manager
Chester
£35000 - £40000
+ Marketing & Insight
Permanent
Chester, Cheshire
CRM MANAGER
CHESTER
UP TO £40,000
Do you believe variety is the spice of life? Do you want to have this cross into your role where no two days are the same? Passionate about nurturing junior team members to be the best they can be?
Have a read of this CRM Manager role!
THE COMPANY:
This is a leading UK retail company that's keen to best utilise their CRM systems and make the most across the customer journey.
They provide a wide range of offerings to their customers, from coupons for savings to discounts at key times throughout the year.
They are very fast-paced, trading by the hour and thus benefit from being on-site to work collaboratively and to respond to any changes at a moment's notice.
They're now looking to have a new CRM Manager come in to help drive CRM best practice and nurture the junior CRM team.
WHAT WILL YOU GET TO DO?
You will be joining as a CRM Manager and direct line managing two CRM Executives. With no two days the same, you can expect plenty of variety, but in general, you will be:
Creating and deploying effective customer campaigns across the omnichannel journey that help maximise revenue
Understand the customer database, looking across customer acquisition, retention, engagement and churn
Line managing two CRM Executives, helping to nurture their skills and oversee their development and growth
Analysing campaigns to assess performance and success, applying what you learn to future campaigns and the marketing strategy
WHAT WE'RE LOOKING FOR IN YOU
You will be expected to have:
Experience of at least mentoring and coaching to line manage in this role
Previous CRM experience in an omnichannel setting, with particular strengths in email marketing
Worked across core projects like customer segmentation, personalisation of campaigns, understanding the customer journey and different touch points
A positive attitude and proactive work style, eager to get stuck in and take the initiative, showing the value of CRM to the business
Salesforce experience would be preferred but open to other CRM systems
WHAT'S IN IT FOR YOU?
Base salary up to £40,000
Wider benefits package including pension, etc.
Autonomy to make this role your own in an environment with no bureaucracy or red tape restricting your ideas!
Opportunity to nurture junior CRM talent and positively impact colleagues, helping to support their growth and development
Be empowered to make changes – the SLT wants to hear your ideas and suggestions, and they welcome the knowledge you could bring
HOW TO APPLY:
Please register your interest by sending your CV to Alanah Chambers via the Apply link on this page.
Please note:
this role is only available to candidates with the existing full right to work in the UK, as the company is unable to provide sponsorship
I am unable to respond to every applicant – if you do not hear from me in 7 days, please take it as you have been unsuccessful on this occasion
This role not the one for you? I have roles across Marketing & Customer Insight all over the north and midlands of England, so please get in touch with me to discuss other roles I'm covering to find your perfect next step!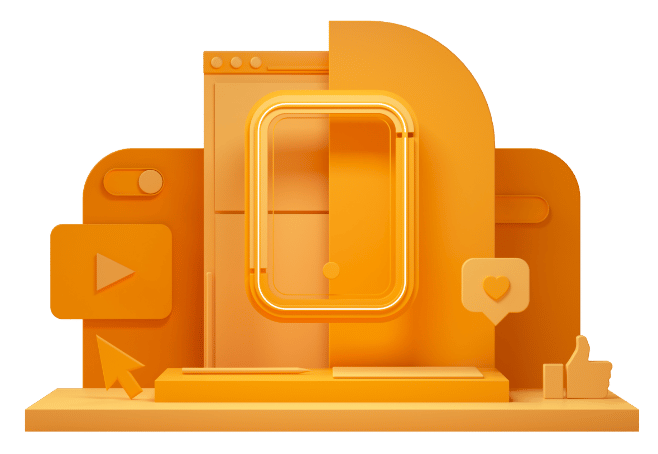 CAN'T FIND THE RIGHT OPPORTUNITY?
If you can't see what you're looking for right now, send us your CV anyway – we're always getting fresh new roles through the door.