Senior Computer Vision Engineer
Netherton / £77692 - £78555
Senior Computer Vision Engineer
Remote working
Up to 90k + Benefits
Are you a visionary in the realm of Computer Vision? Do you possess the expertise to transform complex challenges into cutting-edge solutions? We're seeking a talented and innovative Senior Computer Vision Engineer to join this dynamic team and lead the way in revolutionizing our industry.
Company Overview
Within this company they are at the forefront of technological innovation. As a market leader in the industry they are dedicated to pushing boundaries and creating breakthroughs that shape the future. The team is composed of exceptional individuals who thrive on collaboration, creativity, and continuous learning.
Position: Senior Computer Vision Engineer
What You'll Do:
Lead the design, development, and implementation of advanced computer vision algorithms and systems that will drive the next generation of [Product/Service].
Collaborate closely with cross-functional teams to identify business needs and translate them into innovative technical solutions.
Mentor and guide junior engineers, fostering an environment of growth, learning, and skill enhancement.
Stay up-to-date with the latest advancements in computer vision and related fields, integrating relevant technologies to maintain our competitive edge.
Conduct in-depth research, experimentation, and prototyping to address complex technical challenges.
Work with remote sensing
Also work with geospatial data
Qualifications:
Master's or Ph.D. in Computer Science, Electrical Engineering, or a related field.
Proven track record of at least [X] years in designing and implementing computer vision solutions, with a focus on [specific areas of expertise, e.g., object detection, tracking, image segmentation, etc.].
Proficiency in programming languages such as Python, C++, and experience with relevant libraries and frameworks (OpenCV, TensorFlow, PyTorch, etc.).
Strong mathematical and analytical skills, with the ability to develop and optimize algorithms.
Experience with large-scale data processing, data augmentation, and training pipelines for deep learning models.
Solid understanding of software development best practices, version control, and agile methodologies.
Excellent problem-solving abilities and the capacity to adapt to new challenges in a fast-paced environment.
Effective communication skills to collaborate with both technical and non-technical team members.
Perks and Benefits:
Competitive salary
Comprehensive health, dental, and vision coverage.
Opportunity for remote work
Professional development budget for attending conferences, workshops, and courses.
Collaborative and inclusive work environment that values creativity and innovation.

Speech Recognition and Synthesis Engineer
Austin
$219054.6 - $243394
+ Data Science
Permanent
Austin, Texas
Speech Recognition and Synthesis Engineer
Fully Remote
Full Time
$180,000 – $200,000
Overall, this role combines expertise in machine learning, NLP, audio processing, and software development to create and deploy speech-related technologies that bridge the gap between spoken language and text, providing valuable applications in various domains.
THE COMPANY
We are currently partnered with a leading tech company that is at the forefront of audio systems. This company partners with financial systems and providers, consumers, and insurers.
THE ROLE
Develop, implement, and maintain speech recognition models and systems that can accurately convert spoken language into text. This involves using machine learning techniques like deep learning, recurrent neural networks (RNNs), and convolutional neural networks (CNNs).
Collaborate with data scientists and speech data annotators to collect and preprocess large datasets of audio recordings and corresponding transcriptions.
Fine-tune and optimize speech recognition models for different languages, accents, and dialects.
Integrate the speech recognition system into applications, products, or services for various industries, such as transcription services, voice assistants, and automation.
Develop and maintain text-to-speech synthesis models that can convert text into natural-sounding human speech.
Utilize neural TTS architectures like Tacotron and WaveNet to generate high-quality speech audio.
Customize TTS voices and styles to match the specific requirements of clients or applications.
Ensure the produced synthetic voices are expressive, clear, and natural-sounding.
Deploy speech recognition and TTS models into real-world applications or systems, such as voice assistants, IVR (Interactive Voice Response) systems, and transcription services.
Optimize models for latency, accuracy, and resource efficiency to meet performance requirements.
Troubleshoot and resolve any issues related to model deployment and integration.
Stay up-to-date with the latest advancements in speech recognition and synthesis technologies.
Collaborate with cross-functional teams to improve the overall user experience and functionality of voice-related applications.
Conduct performance evaluations, collect user feedback, and make iterative improvements to the models.
YOUR SKILLS AND EXPERIENCE
A successful Senior Engineer within this role will likely have the following skills and experience:
Bachelor's or Master's degree in computer science, electrical engineering, or a related field.
Strong programming skills in languages such as Python, TensorFlow, PyTorch, or Keras.
Proficiency in machine learning, deep learning, and natural language processing (NLP) techniques.
Experience with speech recognition and synthesis libraries and tools.
Knowledge of audio signal processing techniques is a plus.
Strong problem-solving skills and attention to detail.
Effective communication and teamwork skills.
HOW TO APPLY
Please register your interest by sending your resume via the Apply link on this page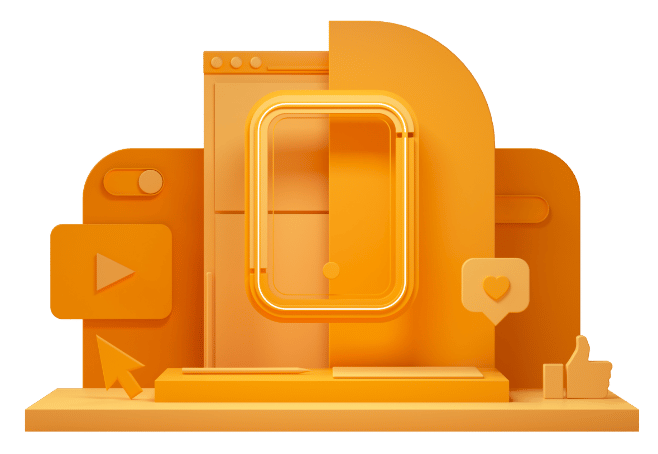 CAN'T FIND THE RIGHT OPPORTUNITY?
If you can't see what you're looking for right now, send us your CV anyway – we're always getting fresh new roles through the door.