Bristol / £40000 - £65000
MARKETING AGENCY
HYBRID - BRISTOL
THE COMPANY

This company is partnered with a range of household brands to support their marketing and CRM practices and they are growing their client services function.
SENIOR ACCOUNT MANAGER - £42,000
ACCOUNT DIRECTOR - £55,000
SNR ACCOUNT DIRECTOR - £65,000
CLIENT LEAD - £80,000
THE ROLE
The roles will be focusing on the following:
Maintain relationships with clients
Coach junior members of the team
Produce presentations, proposals, and budgets
Executing campaign and creative briefs for client sign-off, creating campaign reports and case studies
Coaching junior members of the team (senior roles)
YOUR SKILLS AND EXPERIENCE
Experience working for another marketing agency
knowledge of CRM best practices is a must
Data literate
BENEFITS
Salaries vary across multiple levels - from £42,000 - £80,000
Hybrid - 2 days a week in the office
Opportunity to work on some massive accounts
How to apply
If this is something that you would be interested in, send your cv to Tristan via the apply link on this page

Key Fraud Trends: How to Stay Safe in the Changing Fraudscape | Harnham Recruitment post
Sharing and collecting data is part of our everyday lives. Whether our information is shared over social media, e-commerce sites, banks, or elsewhere, this can open up risks. 2017 saw the highest number of identity fraud cases ever, an increase in young people 'money muling' and higher bank account takeovers for over-60s. Whilst overall fraud incidences fell 6%, these cases highlight just some of the changing trends as fraud issues stem more from misuse than ever before.Dixons Carphone, Facebook and Ticketmaster are just three cases you may recognise from a string of high profile data breaches this year. Technological advances, more accessible and available data, coupled with an increased sophistication of fraud schemes, makes it more likely that data breaches and fraud attacks will become regular news items. But how is the fraud landscape changing and can technological advances be advantageous in detecting and reducing fraud?Identity fraud increasing for under 21sIn June 2018, Dixons Carphone found an attack enabled unauthorised access to personal data from 1.2 million customers. It's now been uncovered that the number is much higher, closer to ten times initial estimates. Whilst no financial information was directly accessed, personal data such as names, addresses and emails enable fraudsters to fake an identity. Younger fake identities are used more for product and asset purchases which typically require less stringent checks, such as mobile phone contracts and short-term loans. In 2017, Cifas, a non-profit organisation working to reduce and prevent fraud and financial crime, reported the highest number of identity fraud cases ever. Under 21s are most at risk seeing a 30% increase as they engage more with online retail accounts. Whereas previously identity theft would manifest itself in fraudulent card and bank account activity, it's now being used to make false insurance claims and asset conversion calling for stronger detection in these industries. Young People Used as Money MulesThis age group aren't only being targeted for identity theft; there's a 27% uplift in young people acting as money mules. 'Money muling' is a serious offence that carries a 14-year prison sentence in the UK. In most cases, younger people are recruited with the lure of large cash payments to facilitate movement of funds through their account, taking a cut as they go. In a world where young lives are glamourised and luxurious goods are displayed over social media, this cut can be particularly appealing. Whether aware, believing the reward outweighs the risk, or unaware a money laundering crime is being committed, deeper fraud controls are needed across social media as much as bank accounts. This raises the question as to whether banks should be linking social media to customer details to stop money laundering early on?Increased bank account takeover for over 60sCifas also reported an increase in account takeovers for over 60s for the same period. Seen by fraudsters as a less tech-savvy and therefore more susceptible demographic, over 60s are increasingly being targeted with online and social engineering scams. The same features which can make some over 60s a target for these scams, can also mean that account takeovers are not immediately noticed and reported, posing yet another difficulty for fraud monitoring and prevention. Vigilance and proactiveness is key. Here are three tips to get you started:Never give personal or security information to someone who contacts you out of the blue, either online, on the phone, or face to face. Always phone and check with the company first. If you make the call then you know you can trust the person on the other end.Check with your bank to see if they offer an elder fraud initiative such as a monitoring service that scans for suspicious activity and alerts customers and their families or educates seniors on types of scams and how to avoid them.When in doubt about something, delay and seek a second opinion.Check with your local library, government offices, or non-profit organisation for more top tips to stay safe from scams and social engineering.  Industry approachTraditionally, financial services organisations have been at the forefront of developing fraud controls; they are often the ones most impacted by the financial risk (the monetary cost of the attacks on their business) and regulatory risk (ensuring their business is adhering to regulations and controls).However, with modern day trends and the changing nature of fraud, all industries need to be focused on reputational risks and prevention. Single big events like Facebook and Dixon Carphone's data breaches can have a far-reaching impact. But, there is light at the end of the tunnel. Monzo, an online bank, which bills itself as the future of banking has stepped up the game when it comes to their customer's security. Upon reports of fraudulent activity on customer cards, they took immediate action to correct the problem. Then they took things a step further, introducing digital analytics to help identify trends and patterns. As patterns emerged, Monzo then notified both the breached business and the authorities.Perhaps a cross-industry collaborative approach is needed as, after all, fraudsters are collaborating. By doing so, businesses will become more proactive, rather than reactive, and can put measures in place to stop potential fraud.If you've got a nose for numbers and want to help secure the reputation of businesses the world over, we may have a role for you. To learn more, call our UK team at +44 020 8408 6070 or email us at ukinfo@harnham.com

How to Break into the Data Industry: Career Advice from Analytics Manager Simon Kelly
The Data and Analytics market is growing rapidly.
By 2030, the global market size for Data and Analytics is projected to reach £266 billion, a CAGR of nearly 30%. This increasing popularity has made the Data and Analytics space extremely competitive and difficult to break into.
Because of this, one of our consultants, Emma Johnson, spoke with hiring manager Simon Kelly to learn how they managed to navigate through this extremely competitive field when they first started.
Kelly is an Analytics Manager who works at Entain, and has been in Data & Analytics since 2011. Kelly has had a very successful career working within Credit Risk, Finance, and now Gambling. Here's a summary of Kelly and Johnson's discussion, along with some key insights from their conversation.
Background on Simon Kelly
Q: How did you get into Data and Analytics?
A: After University, I went travelling the world for the most part of a year. Before travelling I went back home and worked in a call centre at Capital One as I knew people there and knew it was a reputable company. After travelling, I joined Capital One again and started in Operations and quickly worked my way up.
It got to the point where with my degree and my background in being naturally good at maths, it meant I was getting more involved with Excel in building reports and working with the analysts. So, I spoke with my boss at the time, who was great, and they created a role for me. This role was a junior analyst role but in between Operations and Analytics, and gradually I was doing more hardcore analytics stuff, including data analyst type (forecasting/controls & MI report building) tasks and more strategy, and it built from there.
Insight #1: You don't need a technical degree to get into data analytics
Q: What did you study at university?
A: I started off in Mining Engineering which involved a lot of Physics, Chemistry and Maths. After studying this for a year I realised this wasn't quite the right fit and then moved to Accounting and Finance.
Shortly after the change, I realised I wanted to open it up into business more generally as I wasn't sure that I wanted to be an accountant or to limit future career opportunities. So, I ended up with a business degree but there were still lots of elements of economics and accountancy in that too.
Insight #2: What you do need, is a love for problem-solving  
Q: What has kept you in Data & Analytics?
 A: I guess quite simply like just being able to understand things and the problem-solving aspect is very rewarding. Data is usually the way to at least get some insight into things within a business and then you can brainstorm and talk to others and figure out what's really happening. But data is the key to unlocking that and there's often so much variety within that as well. Sometimes it's challenging to get what you want out of the data, but once you do it usually makes sense, or it is it's a starting point, something that you can focus on and then bring in other information to figure out what's going on.
Insight #3: Data without context is useless
Q: What's the most important advice would you tell your younger self?
 A: I guess the key thing is when we think about data, data in isolation isn't very valuable. You need to understand the context of it. You could be a great coder but if you can't say what the insight is, (the 'so what') i.e. what does that mean to the business/customer then the data in itself is only so valuable. Do that storytelling and understand it in the business and customer context, without that there's only so far you can go with purely just data.
Insight #4: When interviewing for a role. don't hold back on your answers – hiring managers want to hear your thought process
Q: What advice would you give to candidates interviewing?
A: Don't hold back. I think sometimes we push to try to get insight from candidates because we think they know it. But maybe they are reluctant to just go out there and say it for fear of saying the wrong answer. A lot of the time we're not necessarily looking for the right answers. It's more on the critical thinking and point of view of how they got to the answer.
So, if we ask a question, you're not sure about, then take us through your thought process explaining bit by bit. And if it's to go down a path and it's not quite on track with what we're looking for, it doesn't give us enough to get a gauge of your thought process, we'll ask you a slightly different question to try to bring you back on track. As a hiring manager, understanding this whole process and how a candidate got to an answer, even if it's completely different to what we expect is way, way better than just saying, oh, I'm not sure.
Insight #5: Data skills are transferable across different industries
Q: What made you make the change from Credit Risk/Finance to working with Gambling? 
A: The change of industry was quite natural because even though I was in credit risk and finance, it was more Consumer Finance – Collections and Recoveries. So, trying to understand people/customers and their financial situation and how can the Creditors help them identify them, segment them, and help them.
In a similar lens what we do in Safer Gambling is the same sort of thing. Trying to identify people who we should be protecting more. Using data to understand a customer's affordability. Are we doing things correctly and for the benefit of the business and customer? It's quite similar in that sense. It's just identifying and understanding that customer using data and helping make the situation better.
Insight #6: You don't need to know exactly where you're going next
Q: Where do you see yourself in 5 – 10 years' time?
A: I'm really enjoying Entain and my role at the moment but longer term, I'm not solely set on one industry or one company or anything like that, so who knows? I want to ensure there's progression, that I'm enjoying the role that I'm doing, and that it's a nice balance of challenging and rewarding – then I'll continue to be happy. There's no title that I'm aiming for anything like that, I just want a fulfilling and varied role where I can make a difference and slowly continue to progress from a career point of view.
Are you a data professional that's looking to make a career change, or break into the industry? Get in touch today.

A First-Timers Guide to Contract Work
A First-Timers Guide to Contract Work
If you are reading this article, it's likely that you've recently joined the growing number of Data and Analytics professionals in the freelance market. Or, perhaps you're still debating whether to take the leap into contract work or not. Either way, you've come to the right place.
As daunting as it may be for some, increasingly permanent staff are now exploring the prospect of contract work for their next career move. Whether it be for reasons of flexibility or a financial bottom line, contracting is now a credible career choice for many data analysts whose skill sets are in high demand across many sectors that need additional resources.
Many employees in the UK now work on a contract basis. According to data from Statista, there were an estimated 1.66 million temporary workers across the UK in January 2023, up from 1.45 million in January 2020.
What are the most important things to consider when transitioning into contract work?
Reaping the benefits of contracting
We've put together five of the most common tasks that our recruiters help job seekers with, in order for them to be fully prepared to start a new contract job. You should use this checklist when you're weighing up if contracting is right for you.
1. Your CV: A targeted CV can make all the difference for you to stand out to both recruiters and hiring managers. Make sure, it's high-impact and concise. With clear details of your previous technical experience.
2. Taxes: As you're self-employed, the company you work for is now your client. They won't pay your tax for you; this will be your responsibility at the end of every financial year. Therefore, it's always prudent to save 20-30% of your monthly pay to go towards your taxes when April arrives to avoid any nasty surprises.
3. Find a good accountant: Speaking of taxes, a good accountant will be your best ally. They will make sure your taxes are paid, and deadlines are met. They will also advise you on allowable expenses for contractors.
4. Adaptability: As a contractor, you'll typically join an established team in full flow, and be expected to land on your feet. You will need to reassure your client that this is something you're highly experienced in. Whether this is due to jumping from project to project in a permanent role, or past contracts.
5. Networking: You are now the face and sales function of your own consultancy, and will need to make sure you have the knowledge of where your next contract is going to come from. Whether it's through using your preferred agency such as Harnham, keeping in touch with previous managers, or networking with other contractors within the market; who you know will be a big influence in where you find your next contract. It is key that you are vigilant and consistent in your search.
Have you recently become a contractor? If you have any questions about contracting or would like any further advice, please get in touch with Dave Curtis, our Managing Director of European Contracts.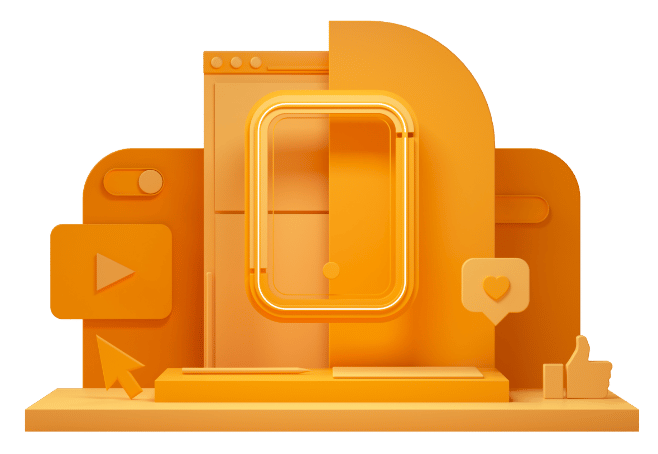 CAN'T FIND THE RIGHT OPPORTUNITY?
If you can't see what you're looking for right now, send us your CV anyway – we're always getting fresh new roles through the door.