Scorecard Developer
London, hybrid working
Up to £70,000, competitive bonus & benefits
THE COMPANY
Join one of the largest household names in the UK, with products in over 27 million homes. You will be part of a collaborative and dynamic Credit Risk team and, not only will you be part of the biggest digital transformation, from Telco to Tech, but also be a vital member of one of the most renowned analytics team in the country. This is great time to join as you will receive unrivalled training opportunities, as well as a chance to define the scope of your career, within one of the most successful FTSE100 companies!
THE ROLE
You will sit in the group customer and credit risk arm within the consumer business domain, working across all service lines & products across acquisitions and in life projects, working directly with Senior Management and multiple members of the DataIQ100.
Main Responsibilities:
Define, develop, and enhance market share strategies, managing fraud and churn across all products in order to mitigate risk across the customer base.
Use SAS to develop statistical and behavioural scorecards, building FCA compliant acquisition and in life scorecards & strategies
Work collaboratively across different areas and teams within the business, providing detailed analysis and insight of Acquisition & In Life risk performance to identify trends and opportunities to drive improvements.
Be SME in the field of Acquisition & In Life Credit Risk and Statistical Modelling and scorecard building for FCA-regulated products.
KEY SKILLS & REQUIREMENTS
Proven commercial history building scorecards with SAS.
Experience building FCA compliant statistical models that manage credit risk assessments
Strong SAS programmer
HOW TO APPLY
Interested? Please register your interest by submitting your CV directly by applying to this advert.

Weekly News Digest: 15th – 19th November | Harnham Recruitment post
This is Harnham's weekly news digest, the place to come for a quick breakdown of the week's top news stories from the world of Data & Analytics.DEVOPS.COM: FOUR KEYS TO DEVELOPING ETHICAL AIAs we see artificial intelligence (AI) being implemented into almost all aspects of the business world, companies are struggling to find ways they can use the technology in an ethical way.Here, Devops.com ask some important questions that help to ensure this incredible technology is being used as a force for good, from development to implementation.Is this transparent in every way? Developers need to establish a transparent and clear channel of communication to raise concerns and to discuss and deliberate on ethical dilemmas with their team.Have we accounted for risk or exceeded regulatory boundaries? Ensuring your products are future proof means exceeding the privacy regulations and ethical boundaries, not just meeting them.Is this system adaptable? There should always be a contingency plan in place, and developers should build flexible tools that can be adjusted according to any updates or ethical concerns that may arise.Are developer teams prepared to build ethically? Companies need to communicate their ethical intentions by building an infrastructure that equips developers with the training and resources they need to implement ethical standards.While these four questions won't solve the ethical issues that AI throws up, it will certainly help businesses to prepare for, and build ethical infrastructures that are needed for AI to reach its full potential.To read more, click here.ANALYTICS INDIA MAG: TOP 10 PROGRAMMING LANGUAGES USED BY GITHUB REPO CONTRIBUTORS IN 2021In this piece, Analytics India Mag explores the top ten programming languages used by GitHub in 2021. GitHub is the world's largest code repository and examining which languages they use can help us gain insight into what's trending in the world of programming and why.To pursue a career in tech, it's important to first build a solid foundation and understanding of programming languages. Take a look at the list of the top ten programming languages used by GitHub repo contributors in 2021 below.1.     JavaScript2.     Python3.     Java4.     Go5.     TypeScript6.     C++7.     Ruby8.     PHP9.     C#10.   CWhich programming language do you use most, and why?To read more, click here.TECH REPUBLIC: THE VALUE OF MENTORSHIP IN A REMOTE WORLDThe world has depended on digital resources and platforms to sustain communication and connectivity over the past two years. While certain aspects of our lives have become more convenient because of this, this has taken its toll on human relationships.In this piece, Tech Republic talks to Michael Litt, CEO of Vidyard a video creation platform, about his experience with mentorship and the programme he developed."Jobs are more demanding, and hybrid work has meant different expectations and stress and strain," Litt said. However, formal mentorship programmes are especially important in start-up organisations "to give people the time and space to learn."Vidyard offers a mentorship programme that supports guidance and learning at all levels. The virtual programme is said to work better remotely than in-person, aiming to expand globally."I wouldn't be where I am if [my mentors] hadn't taken me under their wing when I asked them to," Litt said. "I believe in the art, and forma and intention is absolutely required. There is no easy path to building a mentor/mentee relationship."To read more, click here.MARTECHCUBE: A THIRD OF CMOS DON'T TRUST THEIR MARKETING DATAAccording to recent research, over one third of Chief Marketing Officers don't trust their marketing data.The research, which surveyed 964 marketing professional and data analysts across the US, UK, and Germany, identified some key strategic challenges that CMOs are facing, and their priorities for 2022.One of the biggest issues found between all levels of seniority was time being wasted by manually wrangling data."Modern marketing can't afford to wait three weeks for someone to sift through a spreadsheet. A lack of real-time insights – as data is spread across too many siloed locations – compromises the quality of marketing campaigns. By manually wrangling data, businesses not only open themselves up to human error and inefficiency but also commit themselves to a reactive strategy," said Harriet Durnford-Smith, CMO at Adverity.To build trust within their own data, businesses must invest in their campaign reporting capabilities, have strategic and transparent value propositions, and be able to demonstrate return on investment.To read more, click here. We've loved seeing all the news from Data & Analytics in the past week, it's a market full of exciting and dynamic opportunities. To learn more about our work in this space, contact us at info@harnham.com

Why it is hard to build a Big Data team | Harnham Recruitment post
Increasingly, I speak to managers who are adopting big data tools and developing PoCs to prove how they can make use of them. Just last week I spoke to a data architect who mentioned that if he didn't get exposure to big data tech sooner rather than later, his current RDBMS skills may become redundant within the next few years. While that is likely an exaggeration, it is certainly an interesting point. Companies that would have never previously had the capability to interpret 'Big Data' are now exploring a variety of NoSQL platforms. In particular, the massive performance benefits gained from Spark and real-time/streaming tools have opened up a whole new world beyond just MapReduce. I don't claim to be a data engineer, but as a recruiter for this sector, what I do is spend all day, every day interacting with big data developers, architects and managers (as well as keeping a close eye on the latest Apache incubator projects). Due to this, I have seen some recurring themes that have become trends when companies look to create and build their big data teams that are coming to the fore.
Candidate demand
The demand for Big Data professionals is very much a present day issue as the data companies have grand plans for is waiting for the right data developer to use the best tech to extract valuable insights from it.
The best candidates receive massive interest, often gain multiple offers from a range of companies. Your business is now no longer just competing with large corporations such as Facebook, Twitter or Yahoo. Startups and SMEs are also vying for the best candidates.
Candidates are seeing pay rises twice that of the normal rate, as illustrated in our salary guide.
Candidate shortage
The number of candidates with hands-on, production level Big Data experience is incredibly limited. We go to great lengths to find the candidates who can add real value to companies.
The growth and exciting future for the big data industry has led to increased interest in big data jobs, particularly for those from RDBMS or software. engineering backgrounds. This leaves the industry in a difficult predicament: high demand + low supply = massive competition. There are countless examples of companies that have failed to recruit a Big Data team after a year of looking.
Competition to get ahead and stand outPlanning – Companies need to have a data road map detailing their future plans. Candidates want to clearly know what they are getting into and what to expect from a job.
Innovation – Why get stuck on batch processing? The most exciting positions that candidates love are in data innovations teams, playing with real-time/streaming tech and new languages.
Personal development, growth and training – with the data science market experiencing similar growth, many big data engineers are looking for a job that not only offers the chance to work with machine learning and similar fields; but training, mentoring towards clear career progression as standard.
Speed – the length of the interview process is often seen as a reflection of the amount of red tape developers have to go through to get a job. The longer and more convoluted the process, the more put off some people may be.
Complacency – don't rest on your laurels, it's unlikely that you'll get 10s of CVs through when you are looking to fill a data role, so when you find a candidate you like, move swiftly to show your interest to them as quality candidates don't come around often.
By implementing these small but effective improvements to your recruiting process and how you develop data talent will see you create a team that is a success in this ever more digital analytics landscape. Companies who don't create and nurture strong, dynamic teams will fall by the wayside.
It's Harnham's job to help you achieve this goal. Get in touch with us to tell you how. T: (020) 8408 6070 E: info@harnham.com

A new way to pay- Fintech innovation at the point of sale | Harnham Recruitment post
Instant transfers, real-time payments, virtual banks, and digital currencies – these are just a few of the ways fintech innovation has been booming in the last few years.
Around the globe, start-ups, upstarts, and non-bank payment providers have shaken up the banking status quo. New technologies, market conditions, and alternative business models fueled by global investment offer much needed change in payment systems as well as complement others already on the market. Demand for optimised payments experience in terms of speed, convenience, and multi-channel accessibility are the new ways to pay.How to pay- let me count the ways
Retail and traditional banking have moved away from slow batched processing as consumer demand drives real-time payment systems. This demand has Consumers in retail banking also benefitting from the development of payment systems that run in real-time rather than via the traditional (and relatively slow) method of batched processing. This demand has in turn furthered innovation in real-time payment infrastructures. Consumers no longer require a bank or credit card to make payments, but can instead use service layers that run on top of existing real-time payment infrastructures.
In our mobile world, mobile wallets are often at the forefront of thought for payment systems and with the rise of P2P payment such as Venmo, Square, and Klarna. While generally focused on the peer-to-peer (P2P), mobile capabilities are much smaller in the wholesale and corporate sectors. But, this won't last for long. Projected smartphone growth offers banks an opportunity to adapt and consider solutions across devices to meet growing demand.
An increasing number of non-bank providers are entering the payments world as well. Consider the rise of digital currencies, foreign exchange and remittances, and other P2P models which enable users to buy and sell currencies directly at an agreed rate. Real-time technological innovation reduces currency risk faced by banks and money transfer agencies, while also lowering costs associated with money transfer.
Growth in e-commerce makes consumer and retail payments sector the fastest moving in terms of innovation and adoption of new payment capabilities. Renewed confidence in the financial services sector has led to a substantial rise in available jobs, particularly among risk management teams. Yet, professionals to fill these roles remain in short supply.Roll out the red carpet- these are the roles in high demand
Against the U.S., Japan, and globally, the U.K. faces a skills shortage in risk functions. According to a report by Accenture, over 75 percent of organisations say a shortage of core risk management talent impedes their effectiveness. Just over 70 percent are facing a shortage in new and emerging technologies. With an eye to the future, many organisations, capital markets, and U.K. banking plan to strengthen their understanding of emerging technology risk and their data management capabilities.
Roles in highest demand are those in counterparty credit risk, particularly within pricing. While more recently, graduates with quantitative backgrounds found roles in risk methodology, real-time payment structures and the role of e-commerce has created more opportunity for those who candidates who understand pricing models. Those at the first line of defence in regard to assurance, internal audit, IT controls, and cyber security fall within the scope of operational risk functions are also in demand.
The role of Brexit programmes will drive risk change hires in 2018. As negotiations become clearer, other organisations are expected to follow an investment bank in Canary Wharf which has made credit risk function hires a top priority. Top challenges in risk management function
Increased demand from regulators, increased velocity, volume of data, legacy technologies, and variety are the top challenges faced by U.K. banking and capital markets. To meet their needs, these organisations are focused on creating teams which blend core competencies, a deep understand of new digital capabilities, and commercial acumen.
Quantitative risk professionals with experience in counterparty and market risk analysis are in high demand as well as those with a pricing model focus. Demand for regulatory and portfolio level market risk managers have also seen an uptick in demand.
In order to overcome shortages, businesses are considering internal candidate pools and moving strong candidates between asset classes. Despite shortages of professionals with key skill sets within risk, employers have remained cautious. Quantitative risk roles are a notable exception, where skills shortages are most acute.
We have an opportunity for a Senior Credit Risk Manager within New Product Leadership to help build a leading Financial Service's recently purchased Consumer Finance Portfolio. Shape the entire strategy, oversee all Scorecard and Model Development, and build your own team. Interested? For additional opportunities check out our current vacancies. Contact our UK Team at 0208 408 6070 or email ukinfo@harnham.com to learn more.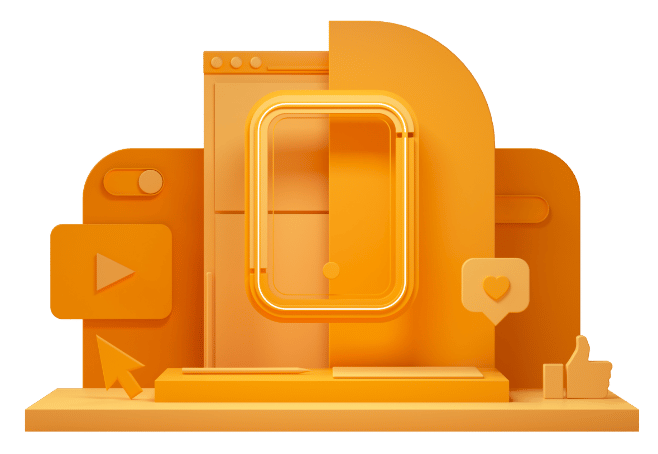 CAN'T FIND THE RIGHT OPPORTUNITY?
If you can't see what you're looking for right now, send us your CV anyway – we're always getting fresh new roles through the door.