Salesforce Technical Lead
Manchester, Greater Manchester / £80000 - £90000
Manchester, Greater Manchester
SALESFORCE TECH LEAD
£80,000 - 90,000
MANCHESTER
Be influential in the development of Salesforce within a leading financial brand!
THE COMPANY
Be influential in the development of Salesforce within a high growth environment, add new features and be a strategic lead in the enhancement of capabilities within this financial brand!
THE ROLE
As the Salesforce Tech Lead you will be the lead figure in developing and implementing Salesforce across the business and within the app, specifically you will;
Lead on the build and development of a product within Salesforce, install this across the business and collaborate with the product owners to inform the build and ability of the tool
Manage a team of developers and mentor them to grow their skills and the capabilities of the! team
Work with product teams to align with the business strategy and lead on developing the Salesforce product across the business
YOUR SKILLS
The successful candidate will have the following skills and experience:
Experience working as a Salesforce Developer across a financial business or similar
Ability to work with a range of stakeholders and express technical terms in a digestible fashion
Familiar with cloud services
Familiar with Apex, REST API, GIT and working in Agile
THE BENEFITS
£80,000 - 90,000 annual salary, flexible working and competitive benefits.
HOW TO APPLY
Please register your interest by sending your CV to Gerard Matthews via the apply link on this page.
Data Analyst, Data Analytics, SAS, Python, R, Data Modelling, Google Analytics, Adobe Analytics, Coremetrics, GA, AA, Clustering, Propensity Modelling, Segmentation, CRM, CRM Analytics, Marketing Analyst, Insight Analyst, Growth Analyst, Customer Analytics

Ten Tips for Writing the Perfect Data & Analytics CV | Harnham Recruitment post
It's no secret that jobs within the Data & Analytics market are more competitive than ever and with some jobs having hundreds of applicants (if not more), having a CV that stands out is more important than ever. It's well known that many Hiring Managers spend a short amount of time reviewing a candidate, so you need to consider what they can do to have the best impact. We've seen it all over the years, from resumes sorely lacking detail through to those that have almost every accomplishment written over too many pages – so we've complied a list of the 10 things that could help you create a resume that makes an impact, complete with top tips from our team of experienced recruiters.1. Keep it Simple All of our recruiters are unanimous in suggesting to candidates that the perfect CV length is no more than two pages, or one for a graduate or more junior candidate. Sam, our Corporate Accounts manager suggests that candidates keep it simple:"In analytics, it's all about the detail and less about how fun your CV looks. My best piece of advice would be to keep it to two pages, use the same font without boxes or pictures, and bold titles for the company and role. It sounds pretty simple but it's really effective and often what our clients seem to be drawn to the most". 2. Consider the audience & avoid jargon Before your CV gets to the Hiring Manager, it may be screened by an HR or recruitment professional so it's crucial to ensure that your CV is understandable enough that every person reviewing it could gauge your fit. Whilst showing your technical ability is important, ensure that you save yourself from anything excessively technical meaning only the Hiring Manager could understand what you have been doing. 3. Showcase your technical skills There is, of course, a need to showcase your technical skills. However, you should avoid a long list of technologies, instead clarify your years of experience and competence with each of the tools. Within the Data & Analytics market specifically, clarifying the tools that you used to analyse or model is very important and writing those within your work experience can be very helpful. Wesley, who heads up our French team, explained where candidates can often go wrong: "Candidates often write technical languages on their CV in long lists and forget to make them come to life. My clients are looking for them to give examples of how and when they have used the listed tools and languages"4. Consider the impact of your workJust writing words such as 'leadership' or 'collaboration' can often easily be over-looked. It's important that you are able to showcase the impact that you work has beyond the traditionally technical. Think about how you can showcase the projects that you have lead or contributed to and what impact it had on the business. Often people forget the CV isn't about listing your duties, it's about listening your accomplishments.  Ewan, our Nordics Senior Manager brings this to life: "I would always tell someone that whenever you are stating something you did in a job you always follow up with the result of that. For example, 'I implemented an Acquisition Credit Risk Strategy from start to finish' – but then adding, 'which meant that we saw an uplift of 15% of credit card use'".  Joe, New York Senior Manager, concurs: "Actionable insights are important, results driven candidates are what our clients are looking for. So instead of 'Implemented A/B Testing', I'd get my candidates to make that more commercial, such as 'Implemented A/B test that result in 80% increase in conversion'". 5. Use your Personal Summary A personal summary is effective when it comes to technical positions, as some people can often overlook them. Use this to summarise your experience and progression as well as indicate the type of role and opportunity you are looking for. If this is highly tailored to the role you are applying for, it can have an extremely positive impact. For example: 'Highly accomplished Data Scientist, with proven experience in both retail and banking environments. Prior experience managing a team of five, and proven ability in both a strategic and hands on capabilities. Proven skills in Machine Learning and Statistical Modelling with advanced knowledge of Python, R and Hadoop. Seeking Data Science Manager role in a fast-paced organisation with data-centric thinking at it's heart'. 6. Consider what work and non-work experience is relevant If you've been working in the commercial technical sphere for more than five years, it's likely that your part time work experience during university or the non-technical roles that you took before you moved into your space are no longer as relevant. Ensure you are using your space to offer the Hiring Manager recent, relevant and commercially focused information. However, do not leave gaps just because you took a role that didn't relate to your chosen field, you don't need to describe what you did but have the job title, company and dates to ensure you are highlighting a clear history of your experience. It's important to note that you are more than just your work experience as well, Principal Consultant Conor advises candidates to talk about more than just their work accomplishments:"Listing non work achievements can help make the CV stand out. If someone has a broad range of achievements and proven drive outside of work, they will probably be good at their job too. Plus, it's a differentiating point. My clients have found interesting talking points with people who have excelled in sports, instruments, languages and more specifically for the Analytics community – things like maths and Rubik's cube competitions". 7. Don't forget your education For most technical roles, education is an important factor. Ensure that you include your degree and university/college clearly as well as the technical exposure you had within this. If you did not undertake a traditionally technical subject, make sure you highlight further courses and qualifications that you have completed near this section to highlight to the Hiring Manager that you have the relevant level of technical competence for the role. 8. Don't include exaggerated statementsIt goes without saying that if you are going to detail your experience with a certain technical tool or software that you could be asked to evidence it. Saying your proficient in R when you've done a few courses on it won't go over well, especially if there are technical tests involved in the interview process. At the same time, don't undervalue your expertise in certain areas either, your strengths are what the Hiring Managers is looking for. 9. Don't get too creativeUnless you're in a creative role it's unlikely that the Hiring Manager will be looking for something unique when it comes to the CV. In fact, very few people can pull of an overly flashy CV, most of them being those that work specifically in design. When in doubt, stick to standard templates and muted tones. 10. Tailor, Tailor, Tailor! Time is of the essence and when it comes to reviewing CVs and you don't have long to make an impact. Make sure to customise your resume using keywords and phrases that match the job description (if they match your own, of course). For example, if the role is looking for a Business Intelligence Analyst with proven skills in Tableau you would not just claim, "experience in Data Visualisation", you'd list the software name, "experience in Tableau based Data Visualisation". Although every job description is different, all it takes is a few small tweaks to ensure your maximising your skillset. If you're looking for your next Data & Analytics role or are seeking the best candidates on the market, we may be able to help. Take a look at our latest opportunities or get in touch with one of our expert consultants to find out more. 

A New Harnham Group Company Is Borne | Harnham Recruitment post
I'm thrilled to announce the newest member of Harnham Group: Rockborne.  It's been 15 years since we first started Harnham and over that time we've seen the Data & Analytics industry go from strength to strength and become one of the world's most sought-after specialisms.  While innovation and progress have allowed the industry to flourish, it's been clear for a while now that the biggest threat to its continued success is a shortage of talent and, in particular, technical talent that can thrive in a business environment.  As highlighted in our recently published Data & Analytics Salary Guide, half of all data leaders believe that the junior members of their teams don't have the ability to articulate their work to non-technical stakeholders. Furthermore, they also believe that there is a significant need for those coming into the industry to learn how to better articulate their work and findings, improve their communication skills and to develop a better understanding of the nature the businesses that they work in.  To help counter this, we have created Rockborne, a new business designed specifically to train and place the next generation of Data & Analytics professionals into our clients' businesses.  Rockborne will take on regular cohorts of diverse, highly-skilled and exceptionally promising STEM graduates and put them through an intensive 16-week training program designed to ensure that they not only have the most up to date technical knowledge, but also the business acumen and softer skills required to thrive in their careers.  They will then be placed as Consultants in leading data teams across the country for two years, at which point their current employer will have the choice to keep them on permanently at no additional cost. The consultants will also have the opportunity to undertake three weeks of training, prior to their placement, tailored to the business they are entering so that they are fully prepared to hit the ground running and add value.  To lead this new venture for the Harnham Group, we have put together an industry-leading team with Neil Berry as CEO. Neil brings a long career of experience in the  Data & Analytics market, working across multiple sectors and industries delivering transformational change. His experience at several of the world's foremost Data & Analytics consultancies, including most recently as a partner at both KPMG and IBM, makes him the ideal person to lead Rockborne's senior management team.  He'll be working alongside former dunnhumby, Experian, Accenture and IBM'er Gareth Mitchell-Jones who joins us as Chief Revenue Officer; Waseem Ali, formerly of Virgin Care, General Assembly, Cloudstream Partners and Lloyd's of London, as Chief Data Officer;  and former Barclays, JP Morgan and Jane Street campus lead Amy Foster, who will serve as Rockborne's Chief Talent Officer. We believe that this team enables us to really address the issues within the industry, and allow the Graduate Consultants they produce to be set for success.  As the next part of our journey, Rockborne is set to continue the mission already pursued by our other Harnham Group companies; to help the world of Data & Analytics innovate and flourish, to provide opportunities for those who work in the industry to thrive, and to create a more diverse and inclusive workforce.  You can learn more about Rockborne here or by contacting one of the team at neilberry@rockborne.com, garethmj@rockborne.com, waseemali@rockborne.com, or amyfoster@rockborne.com.

The Top Skills Needed to Land a Contract Job
In recent years, there has been a significant rise in contract work within the Data & Analytics industry.
This can be attributed to several factors, including the exponential growth of big data, increased demand for flexibility from both employees and organisations, and the need for specialisms within the data space.
How can someone land a contract job in Data & Analytics, or transition from a permanent role to contracting? The first step is understanding the types of skills that data contractors need to have in order to thrive.
While the exact experience that's required varies depending on the specific contract job, there are common skills that all contractors draw upon, and which organisations should be looking out for when hiring, in order to remain competitive. We provide a snapshot of these skills below.
Strong technical skills
Contractors in data roles require a strong foundation in programming languages like Python, as well as knowledge of machine learning algorithms and data visualization techniques. Another key technical skill is to be able to write efficient code to manipulate and analyse data.
Collecting data from various sources such as databases, websites, APIs, and social media platforms will likely be a frequent part of the role, so temporary employees must have the technical skills to write scripts or use tools to automate data extraction and ensure the data is accurate and reliable.
Of course, as contractors continue to specialise, their skill sets will become increasingly niche and technologically unique. But for now, in order to remain a strong all-round 'data person', these core skills will need to be maintained.
Good communication skills
Strong communication is integral in data roles and soft skills are becoming equally as important as technical expertise. Having the ability to explain complex technical concepts to non-technical stakeholders in a clear, concise, and jargon-free manner is vital in being able to put data insights into a business context.
Contractors are under pressure to make an immediate impact and therefore need to have a deep understanding of the industry they are working in and be able to identify business problems and create appropriate solutions. Therefore, presenting data findings in a way that is easily understandable to clients should be second nature and is often necessary to showcase a contractor's value. Data storytelling isn't always an easy feat, or something traditionally associated with technically advanced people but it's becoming an increasingly important skill to have in the bank, as business deliverables grow.
Due to the time-limited nature of contract work, individuals must feel confident in joining new teams, asking plenty of questions, and hitting the ground running. They must liaise across numerous teams in order to get to the root of any issues and identify where support is most needed. It can be challenging to build rapport with colleagues quickly, but doing so is critical in gaining the trust of team members and boosting workplace morale.
Flexibility and adaptability
Considering the temporary nature of a contract job, adaptability and a willingness to learn new technologies and techniques as required by various companies will be crucial. Contractors need to be able to work in fast-paced environments and handle multiple projects simultaneously, whilst delivering adequate value.
Project work often presents tight deadlines and therefore working under pressure is a fundamental skill to have. Pressures can rise when issues unfold, and short-term employees may need to switch between multiple tasks to steady the boat.
The field of Data & Analytics is constantly evolving, so contractors will need to be committed to continuous learning and staying up-to-date with the latest tools, techniques, and trends in the industry, in order to remain competitive.
Attention to detail
A 'bread and butter' skill for data contractors is having acute attention to detail and an eye for spotting errors or inconsistencies in data. They should be able to troubleshoot issues and find solutions quickly and efficiently to ensure the quality of work being produced is of a consistently high standard.
Contractors are hired because of their expertise, accuracy, and decision-making abilities. Employees entering a business on an interim basis must be able to build relationships with team members and work efficiently to achieve results in a short timeframe.
Looking to hire a contractor to help with your latest data project? Please get in touch with Dave Curtis, our Managing Director of European Contracts.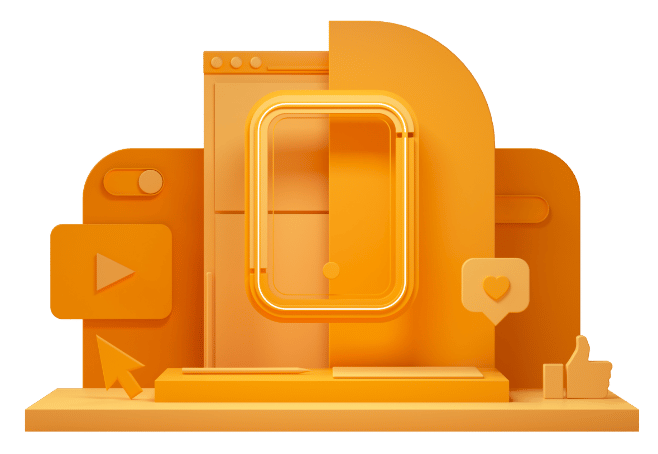 CAN'T FIND THE RIGHT OPPORTUNITY?
If you can't see what you're looking for right now, send us your CV anyway – we're always getting fresh new roles through the door.